Welcome to Koufonisia!
Koufonisia is a small group of two islets, E of Naxos and W of Amorgos; these are Pano Koufonisi and Kato Koufonisi, and they are separated by a narrow 200 m. wide strait. They were named Koufonisia [meaning Hollow islands] because of the existing huge caves which gave the impression to pirates who viewed them from a distance that the islands were hollow! At a short distance you will see the deserted Keros island. It has been designated as an archaeological site under protection, as major Cycladic Art finds have been unearthed there many a time.
Out of the two islands, Pano Koufonisi is the only populated one. Koufonisia is a favorite destination for those who seek to relax on their holidays and look for sheltered golden sand beaches, small natural pools of turquoise waters, feasts in the original 'island way' and seafood fresh from the sea.
AGE 18-35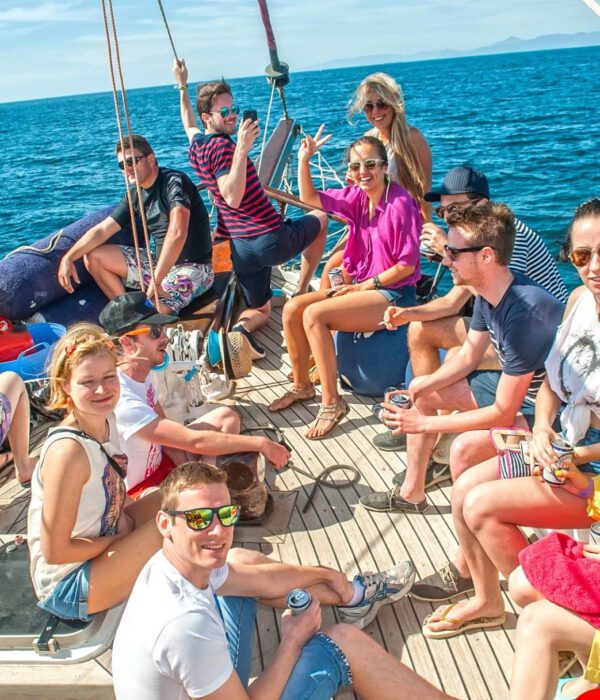 8 Days
Min Age : 18
Max People : 40