Biking in Cappadocia
Cappadocia is heaven for mountain biking, and biking is one of the best way to discover Cappadocia. We have many itineraries to visit old caves and churches. We will be riding at hidden valleys. This tour is not only biking also sightseeing tour. Lets go for ride!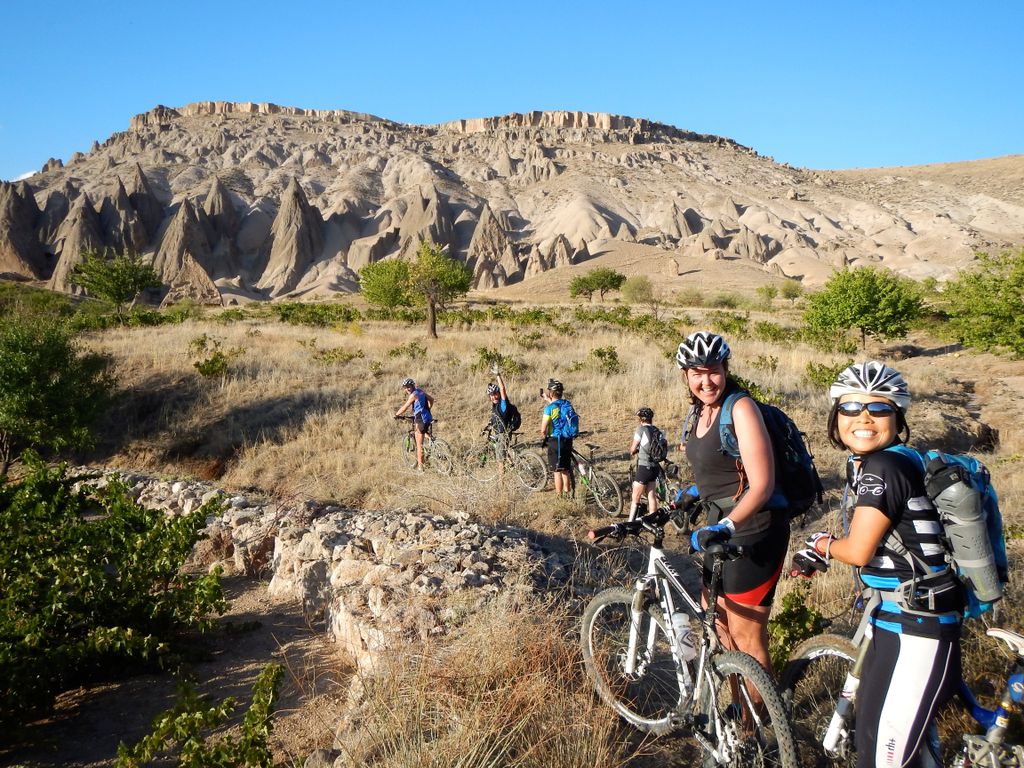 Skill Levels : We have itineraries from easy to hard.
Durations : We have 3 hours to 3 days riding experiences.
Sample Itinerary
Skill Level : Easy for Families, Couples
Duration: 3 Hours
This tour is relatively easier than the other tours but it covers almost all of the beautiful valleys of Göreme National Park without the need to travel technical trails. We will leave from Göreme at 9:00 a.m. and travel to Görkündere Valley to see one of the best fairy chimneys in Cappadocia. We will also see old fashioned houses and caves .Next, we will visit Sword Valley, where the balloons take off! Swords Valley offers an epic landscape and different trails for different skills level. In addition, rock-cut churches and pigeon houses offer glimpses into the region's history. After that, we will make an easy loop to Rose Valley and then continue riding to Çavuşin village, an old Greek town with a monastery dating from the sixth century AD. There, we will have lunch. The day will end with a visit to Love Valley (which has large and beautiful formations) and a return to Göreme.