Cappadocia Quad Bike (ATV) Tours
Cappadocia Quad (ATV) Tours is one of the most preferred and most enjoyable activities in Cappadocia. You can either do it in day time or most preferably in sunset time. We can also pick you up from your hotel. With quad tours you will enjoy beautiful valleys of Cappadocia and we will have several stops to enjoy sightseeing.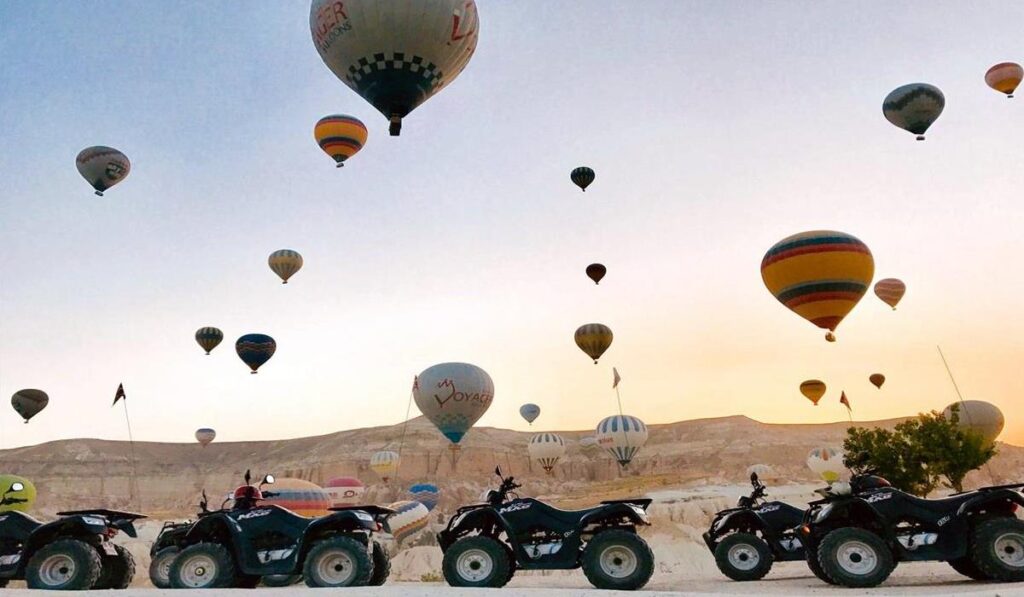 Description
Quad biking tours in Cappadocia are operated every day. You will be picked up from the hotel and drive to the tour starting point. On arrival you will get a safety briefing and information about how to drive a quad. The local guide will accompany you all the time showing the way you should drive (please note that the guide will not give any information about the area on this activity tour). A 2-hour ride provides you with an exciting and memorable sightseeing experience as you will drive through the beautiful valleys with the unique volcanic formations. You will explore Sword, Rose and Love valley and have an off-road adventure at Cavusin Old Greek Village. You will also see Cappadocia from a different perspective by viewing its amazing hills and fairy chimneys from the ground level.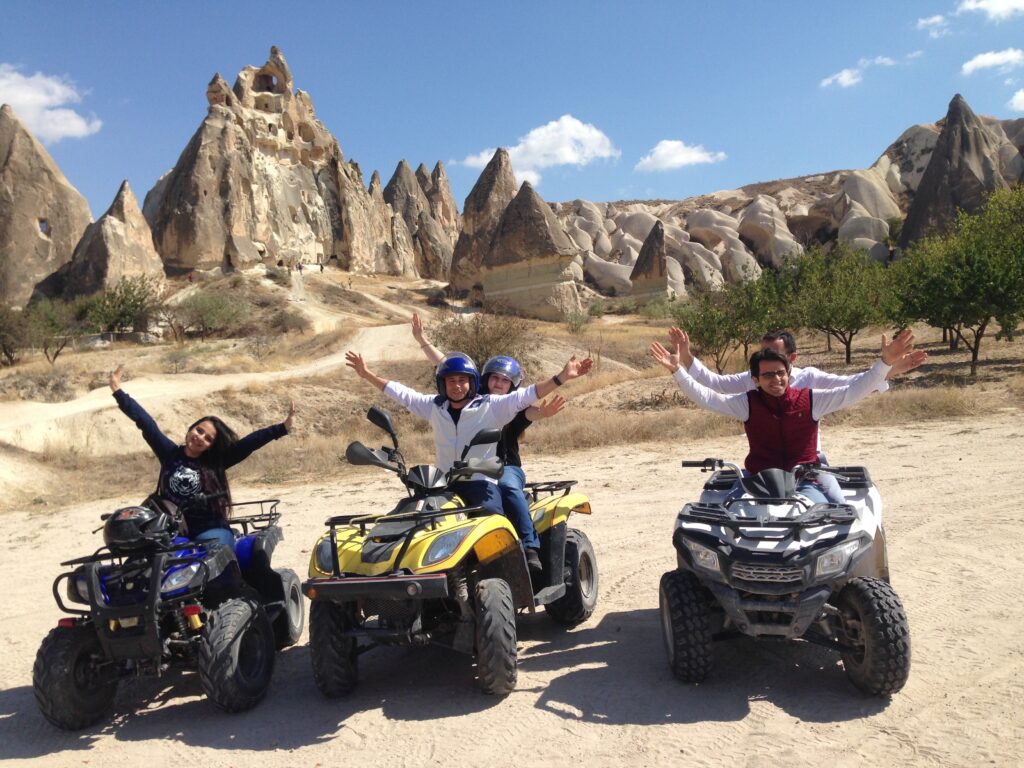 The 2-hour tour is more common but you can also join the 1-hour tour (riding through the Sword valley and Cavusin village). İn both cases, great fun, an adrenaline rush, and an unforgettable experience is guaranteed. Your tour ends with a hotel drop off.