Gondola Ride in Venice
Riding a traditional Venetian gondola is sure to be on most people's bucket list while traveling to Venice. Make your way through storied Venice and feel like a true Venetian as you stretch out in your authentic gondola. Hundreds of years of history float right before your eyes while the seasoned gondolier steers you through watery streets. It's a must-do in La Serenissima.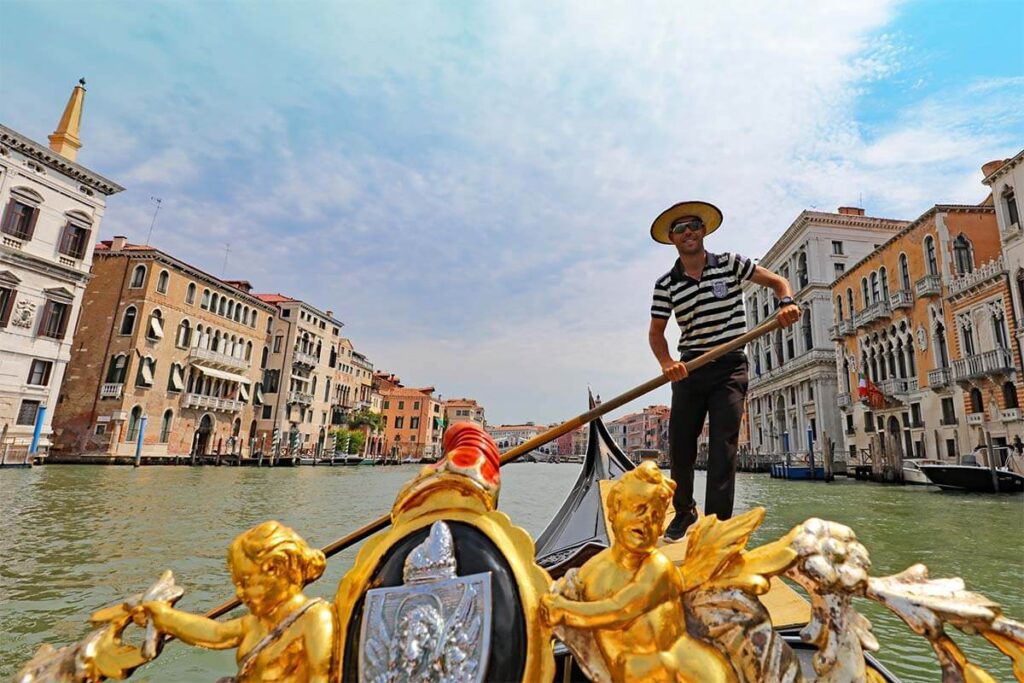 In a city with no roads, boats rule supreme. Locals might favor motors, but everyone needs to experience Venice by gondola at least once. Sit back and feel your cares melt away as your stripy-shirted gondolier glides you through a maze of waterways, before joining the central Grand Canal. This once-in-a-lifetime experience just asks for a perfect picture. Luckily for you, with just six other people on board (including the gondolier), you have more than enough space for a selfie.
Don't be surprised if you attract a little envy on this voyage. Most tourists easily part with a hundred bucks for a short gondola ride, while you'll be parading over the water for a pittance. But that's our secret… shhh!