Greek Dinner & Wedding in Santorini
The best interactive live show in Greece! A totally different experience in Santorini! A special entertainment program that welcomes couples, children, families, friends and actively involves them in the local culture in an engaging and enjoyable way. "Greek wedding with a show" is not simply a Greek-night spectacle performed by actors, dancers, musicians, and yourselves. It is a hands-on experience of Greek culture through music and dance. And let us not forget that all this will be accompanied by the best wine and local culinary delights.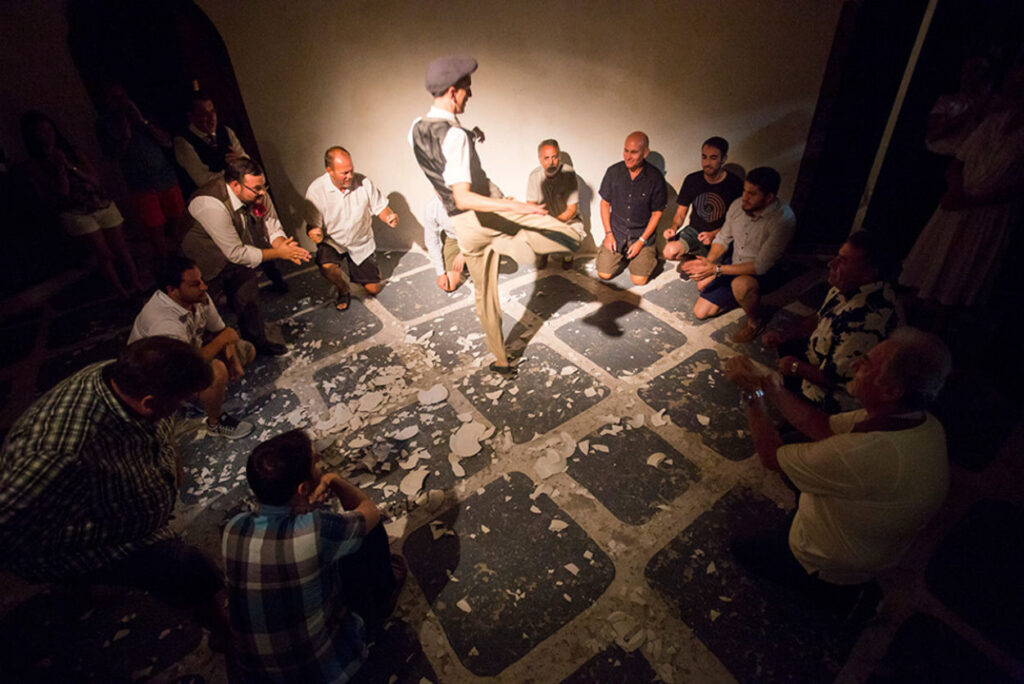 The show begins inside an old cave, whose 200 year old interior is exemplary of the traditional island architecture, with rooms separated by walled arches, leading to a private, trellised outdoor patio. It is set in the post-war years of the late 1940s and you will meet the members of a family. They will invite you to a banquet in a typical, large outdoor patio, where all the guests will enjoy a variety of dishes from the traditional Santorinian culinary and wine tradition. In this show you will witness the best Greek dances and music, such as the famous Zorba or sirtaki music and you will have the opportunity to wish good luck to your new friends, but also express your joy through the strong custom of smashing plates.  At the end of the show, taking place in the heart of the capital town of Fira, you can either return to your hotel or join the vibrant nightlife and dance the night away.