Palazzo Santa Chiara Opera Concert
Opera fans won't be able to resist this versatile ticket. The sweet sound of strings and straining lungs fills the air all over Rome, and you can treat your ears to the concert of your choice with this Opera Pass.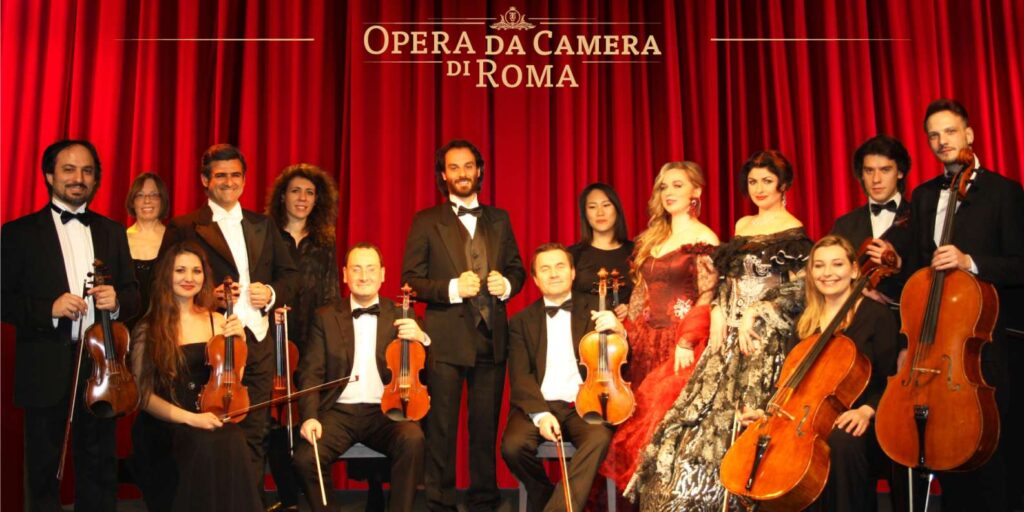 The elegant Palazzo Santa Chiara, located in the pretty square of the same name near the Pantheon, is filled with beautiful stuccoes and relief paintings.
This palace theatre has excellent acoustics, making it the perfect venue for this concert of arias from the most famous Italian operas: La Traviata, Turandot, and Rigoletto. The performance is delivered by a tenor and a soprano, accompanied by a string quartet.
If you want, before the concert, you can also visit the Cappella del Transito di Santa Caterina da Siena. One of Europe's patron saints, Catherine of Siena, died in this small 17th-century chapel.
Ticket options
When you make the reservation with us, you will receive fast-track tickets for the Palazzo Santa Chiara theatre which allows you to enter without queuing. There are two classes of ticket to choose from depending on how close to the stage you want to be:
Regular ticket (rows F, G, H and I).
VIP ticket (rows C, D and E).