Rhodes Island Short Break
Rhodes Island is not just a destination for sun, sand and sea holidays, The visitor cannot ignore the magic of the history and mythology which has formed so much of present day civilization. At the crossroads of civilizations through its history, the island has a richly fascinating heritage.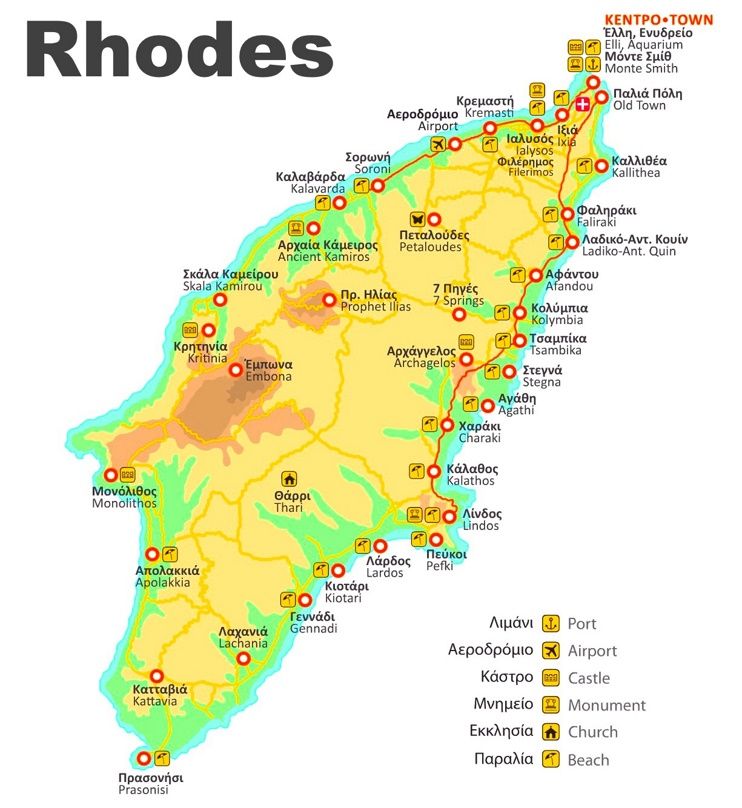 Summer seems to last forever on Rhodes, the largest and greenest of the Dodecanese islands. The tranquil beaches, the simple pleasures of a slower pace of life and the rejuvenating properties of fresh air, sparkling, refreshing seas and the Mediterranean diet make it the perfect location for relaxing and memorable holidays. According to Greek mythology, Rhodes Island rose out of the sea as a gift to the Sun god, Helios, who clothed it with light, giving rise to its title of island of the sun. It still enjoys more hours of sunshine than any other Greek island.
Come and join to this short 3-day Rhodes extension. Please write us for any customization.