Celestyal Crystal
Ship Overview
MS Celestyal Crystal cruise ship (previously sailing as "Louis Cristal") was built in 1980 as Viking Saga ferry ship for Rederi Ab Sally. Celestyal Crystal is a luxurious passenger liner with an unique yacht–like advanced design and a cruising speed of 18 knots. Stylish lounges, cozy dining venues and open promenades make the experience of sailing with the Louis Cruises line (renamed to Celestyal Cruises) really memorable.
Dining
The signature Celestyal experience starts in the very heart of our cruise ships – the dining rooms and lounges. Here you can indulge in rich culinary delights cooked from scratch by our talented chefs and savor fresh Mediterranean ingredients. All of our dining areas, lounges and bars have been carefully designed to accommodate and preserve the intimacy and comfort one expects while cruising. Head over to the Amalthia and Olympus restaurant for some fine dining, or to Aura Grill and Leda buffet for something tasty, quick and easy. Both places serve dishes you won't forget soon! At the Helios bar you can enjoy a cup of coffee, while at the Horizons, Muses or Eros Lounge & Bar you can have your favorite cocktail. If you feel like something cozier, you can always relax at Thalassa bar for a night drink, while you indulge in some stargazing. At Celestyal Cruises, we do everything we can to make sure you can relax while you enjoy the delicious gastronomy that makes our cruises unforgettable!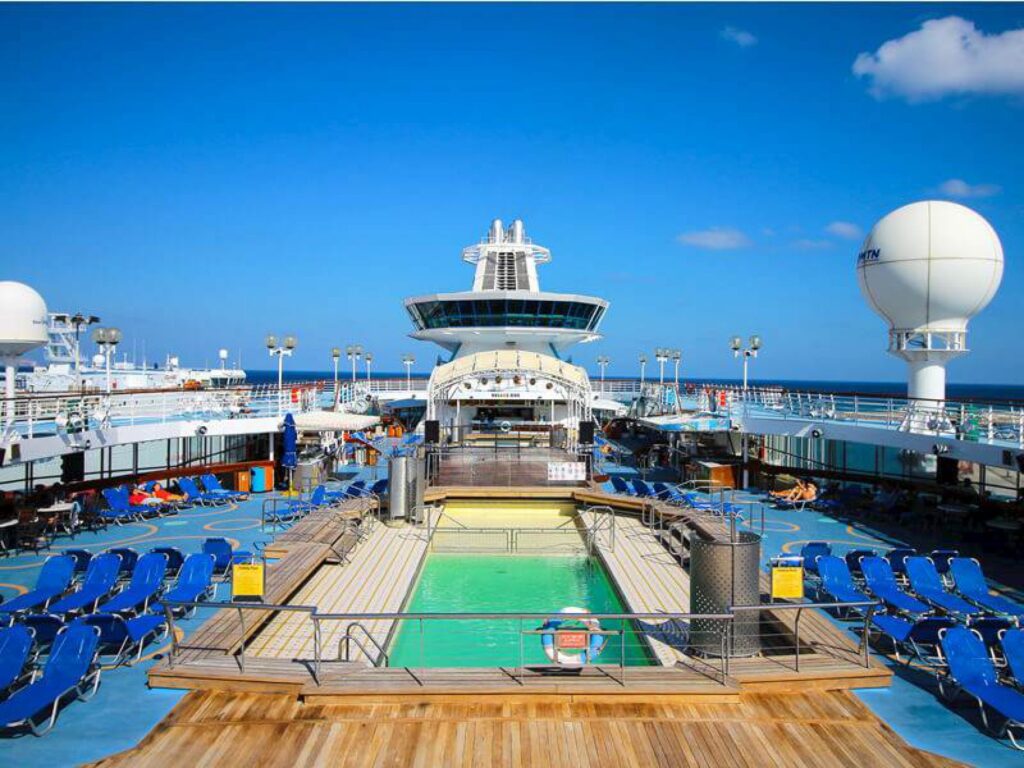 Staterooms
Of all Celestyal Crystal cabins, 59 are Suite-grade accommodations, most of which are with step-out balconies. The ship has a total of 254 oceanview staterooms (including 6 Window Suites) and 163 interior cabins.
Follows the review of Celestyal Crystal staterooms as amenities, furniture, and complimentary services:
Both SG-Grand Suites have forward-facing / bow balconies (with whirlpools, 4 sun loungers, table, 4 deckchairs). Each SG-Suite has 1 living room (sofabed, table, chairs, TV), 1 bedroom (ample storage space, writing desk with chair), bathroom (bathtub, deluxe bath products).
SB-Balcony Suites have 1 living room (with sink and bar area concealed behind a wardrobe door, sofabed, low table with chairs), triangular-shaped terrace, bedroom (double bed, ample closet space), split bathroom (toilet/sink, and sink/shower).
SBJ-Junior Suites sizes vary (260 to 465 ft2 / 24-43 m2). Each one has only one room with a sitting area (sofabed, table, chairs, TV, 2 single beds / convertible to Queen-size double bed).
XF-Deluxe Outside / Oceanview cabins have 2 single beds, sitting area (sofabed, table, chair), desk, TV, ample closet space), shower room (sink, curtain).
XBO-Superior Outside / Oceanview cabins on deck 6 are with obstructed views (by the lifeboats). Each stateroom has 2 lower single beds plus two upper bunk beds, large picture window, writing desk with chair, TV, small shower room (no mini-bar).
XA-XB-Standard Outside / Oceanview cabins have a porthole window, 2 single beds (XA has also 2 upper bunks), desk with chair, shower room.
Inside / Interior cabins vary in size, still smaller than the industry's standard. All have 2 single beds, 2 Pullman beds (upper bunks), small shower room. IF-Deluxe has a suite area, Standard Insides have additionally 2 Pullman beds/bunk beds.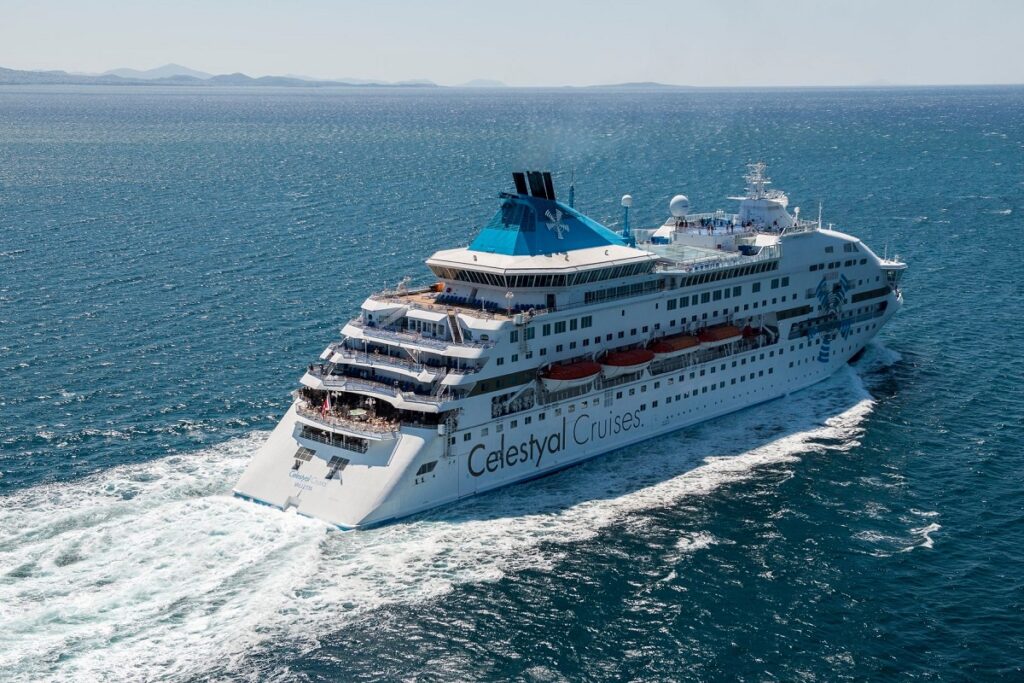 All Celestyal Crystal cabins as complimentary amenities offer private bathrooms (WC-toilet, shower), HDTV, phone, radio/alarm clock, electronic safe box (in the closet), individual air conditioning. All cabin decks are interconnected via 4 lifts (passenger elevators).
Wheelchair accessible cabins (for disabled passengers) are located on Deck 5. They feature wider doors, accessible bathroom (ramp), wooden floors. All Suies are with refrigerators (mini-bars). Suite balconies extend by 5 ft / 1,4 m from the ship's bulkhead. Veranda lengths vary between 9-19 ft (2,8-5,8 m).
Celestyal Crystal cabin and suite plans are property of Celestyal Cruises . All floor plans are for informational purposes only and CruiseMapper is not responsible for their accuracy.
All Cabins Features
Ensuite Bathroom, Television, Air-conditioning, In-room phone, In-room safe, Hair dryer, Shower, Lower bed
Deck Plans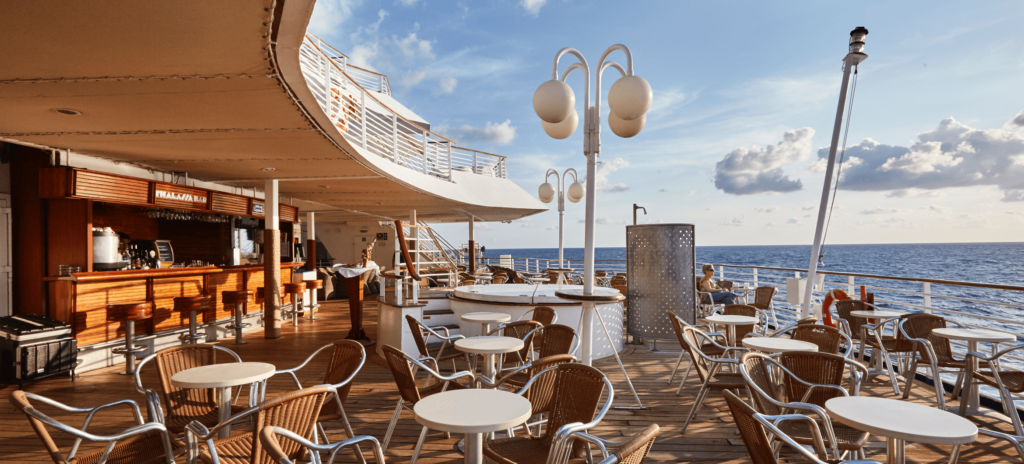 Deck 2 Athena
Deck 3 Hermes
Deck 4 Poseidon
Deck 5 Dionyssos
Deck 6 Venus
Deck 7 Apollo
Deck 8 Ouranos
Deck 9 Hera
Deck 10 Zeus