Mykonos Short Break | 2 Days
This holiday package is designed for those who want to get out for just a few days and enjoy a short holiday break to the most famous island of Europe! You will spend 2 days / 1 night in Mykonos so you can either party or relax on the beach! – Great hotels, amazing food as well as friendly locals are what you will find in Mykonos.
You can extend your stay during your booking.
Mykonos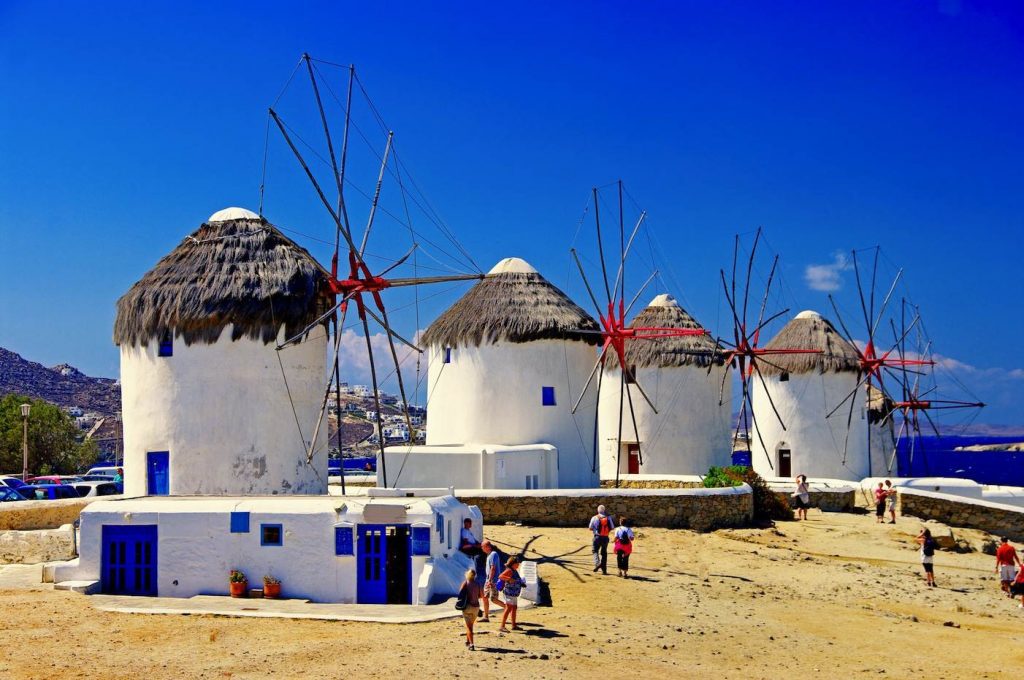 Mykonos is a small island in the Aegean Sea with less than 10,000 inhabitants. Its main highlights are its beautiful virgin beaches, its legendary nightlife, its rich history, its charming white-washed houses,  and also because it is very close to Delos island, home to an important archeological site.
One of the most rewarding experiences in Mykonos is to have a drink or a bite to eat at one of the waterfront restaurants or bars in Little Venice and enjoy the beautiful sunsets. Little Venice is one of the liveliest areas of this great destination.
What does this day trip include?
This two (or more) day trip includes transport from Athens to Mykonos by boat, accommodation with breakfast included in Mykonos and the return transfer services from your hotel to the port and back both in Athens and Mykonos. However, it does not include a guide or host.