Exploring The Best Beaches in Greece
All of the Greek islands have their own unique charm, but what are the best Greek islands for beaches and best bays? Beach lovers rejoice – if you want your summer travel plans to involve copious amounts of white sand, sun loungers and beachside tavernas this year then these small hints won't disappoint you. Click here to explore Greek Islands Holiday Packages
Our Selection for Top 10 Best Beaches in Greece
 Lefkada
With its dazzling white sheer cliffs, vivid blue sea and golden sand, this beach is one of the best on the island. It lies in a wide horseshoe-shaped bay and is reached by a series of steps from the parking area, or by boat from nearby Vasilikí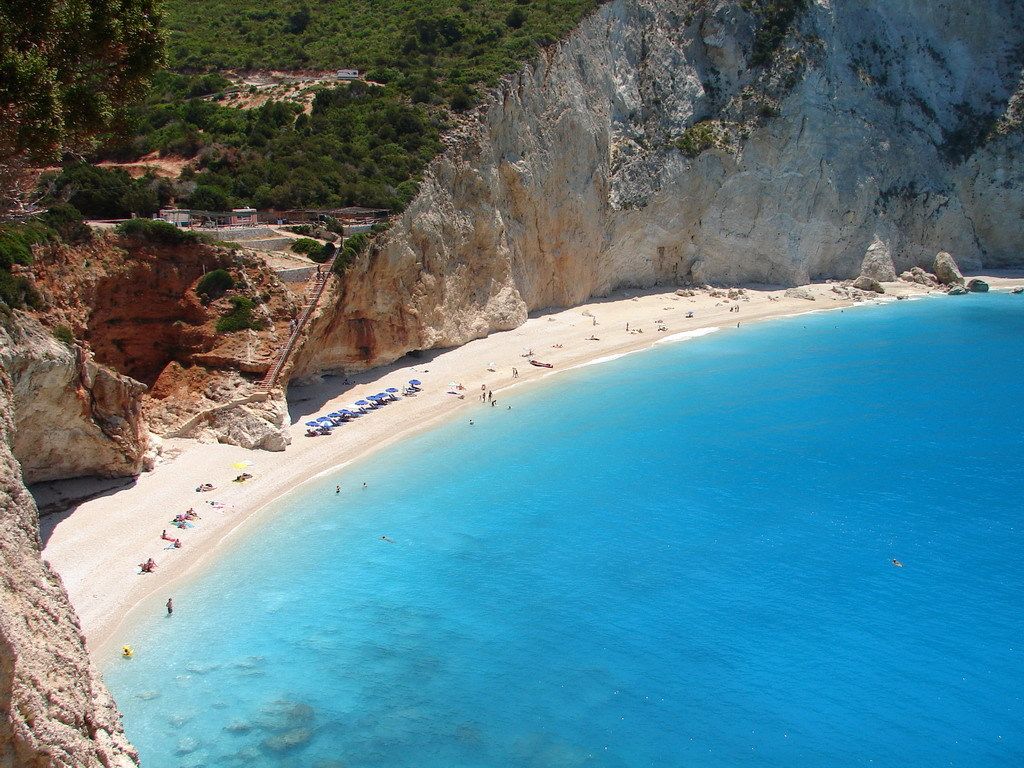 Lithi Beach, Hios
This huge horseshoe-shaped beach lies just west of Híos Town. It is famous for its natural beauty, its aston ishing sunsets and the many fine fish tavernas that vie for attention.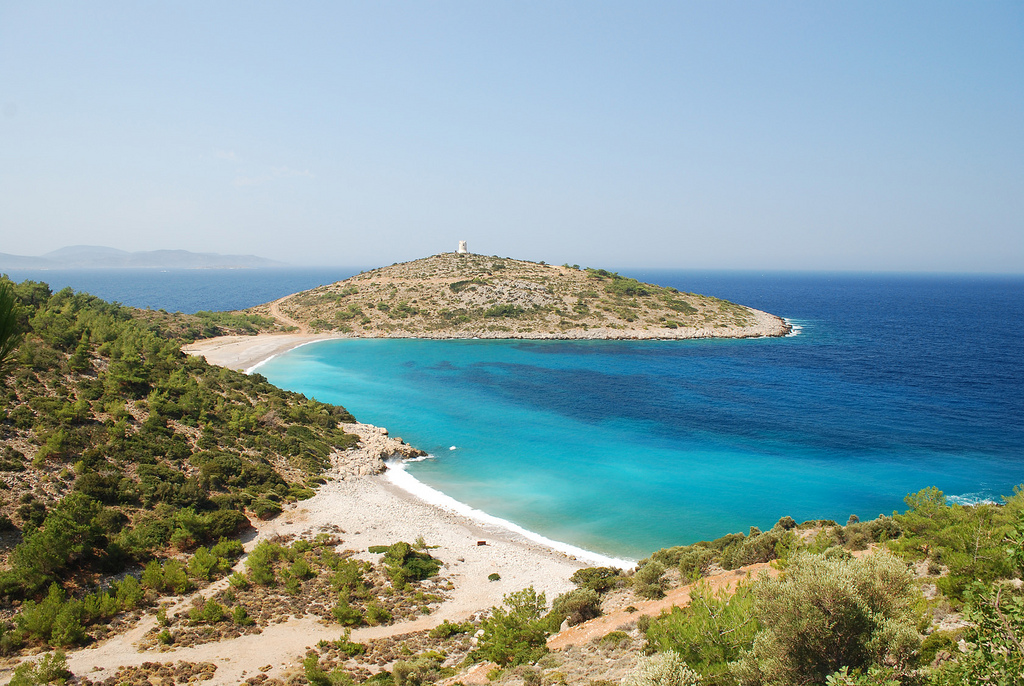 Also known as Shipwreck Bay because of a freighter that sits partially buried in sand, this white- sand beach lies in a shel ter ed bay with soaring cliffs enclosing it. World famous, it is quiet except when day-trippers descend to take photographs. It is signposted from Volímes village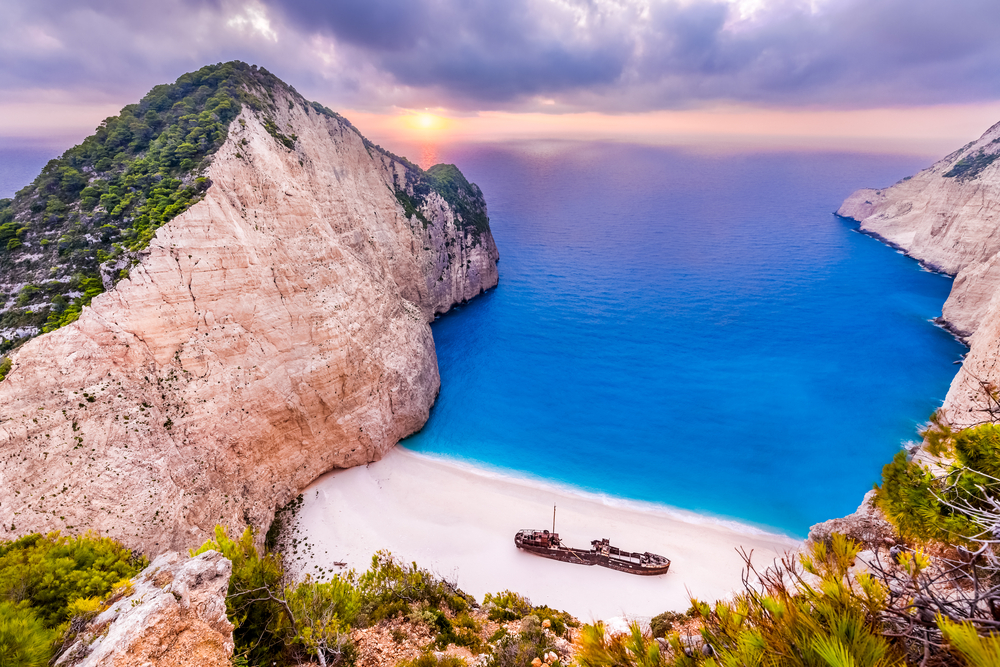 Greece has one of the longest coastlines in the world – almost 16.000 km. The mainland and island areas end in a myriad variety of coastlines, with countless beautiful small beaches, charming bays and coves. Half of the aforementioned length includes the thousands of Greek islands scattered through the Greek seas, while the rest extends along the mainland.
Yaliskari Beach, Corfu
A small, sandy beach with clusters of rock formations and a pine tree forest that descends almost to the water's edge in places, Yaliskári is one of the most secluded beaches along this coastline. It lies in a bay and is a popular picnic and swimming spot with locals.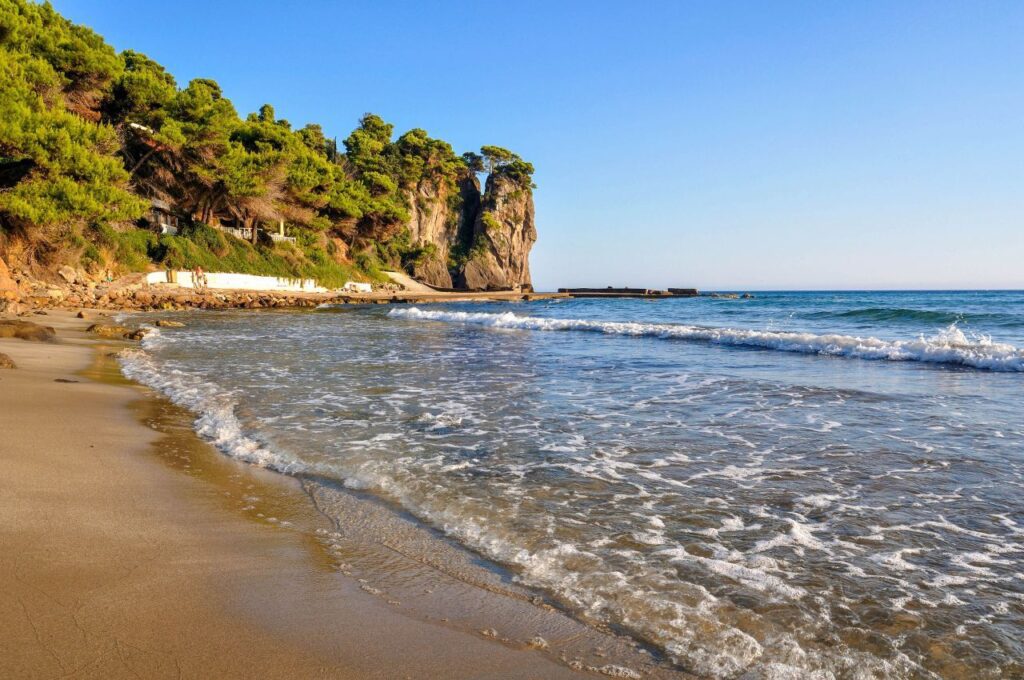 Elia and Agrari Beaches, Mykonos
The long Eliá and Agrári beaches merge almost seamlessly, except for a cluster of rocks, to form the island's longest stretch of sand. Both have soft sand but Eliá, a Blue Flag beach, is more organized with parasols and cafés, while Agrári is quieter and more relaxing.
The hot sun, the relaxing beaches, the marvelous nature, the rich culture and the warm hospitality will charm you from the first step into the country. There are so many islands and mainland resorts in Greece that it could take you years and years to explore the entire country. Take a look at the Greek destinations by popularity. Greece is a wonderful place to visit all year round and gives amazing chances for trips off the beaten track.
Sandy or pebbled, organized or secluded, beaches in Greece are ideal for all tastes. Most impressive beaches are found in the Cyclades and the Ionian islands, such as Myrtos Beach in Kefalonia, Navagio Beach in Zakynthos, Porto Katsiki Beach in Lefkada and Super Paradise Beach in Mykonos. Related: Exploring The Greek Islands
A short break to Mykonos? Click here
Agios Georgios Beach, Santorini
Comprising the Blue Flag award- winning Périssa and neighbour ing Perivolos beaches, the long stretch of sand at Ágios Geórgios is touristy, with restau rants, bars, tav ernas and outlets for water- skiing, diving, snorkel ling, sailing and banana-boat riding. It is none theless picturesque, with the black sand and clear waters giving it its identity.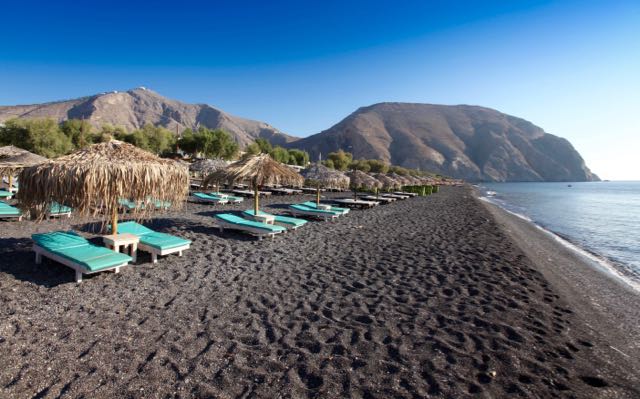 A short break to Santorini? Click here
Falasarna Beach, Crete
Widely considered to be one of the finest on Crete, this pretty but often windy beach has golden sand and shallow turquoise waters. It lines one of the bays of the Gramvoússa peninsula and has a small har- bour. Nearby are the ruins of the ancient Falásarna city.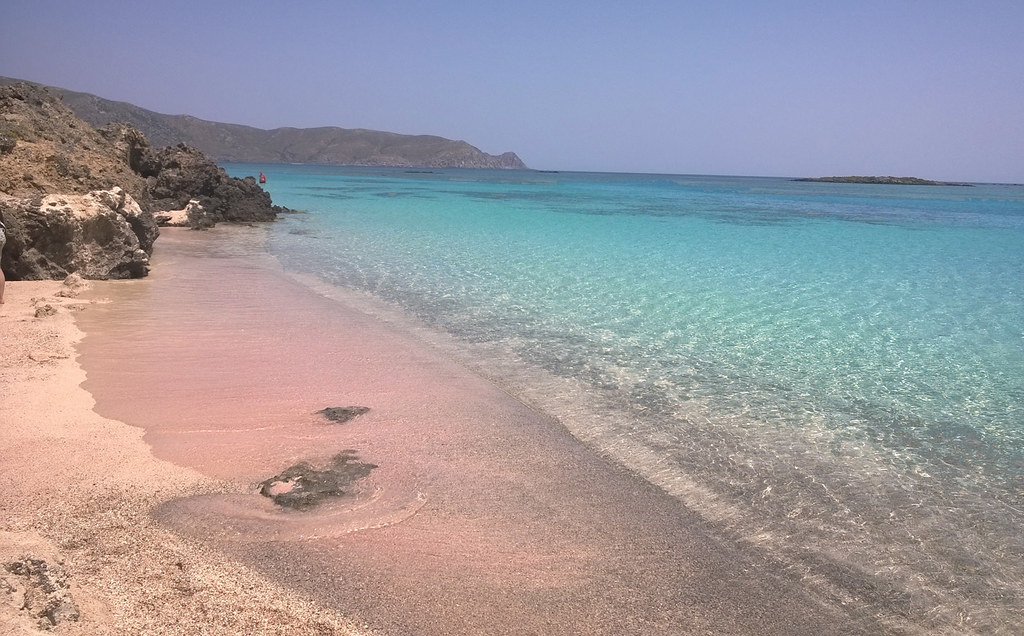 Island Hopping from Athens to Crete
Finikas Bay, Syros
A natural harbour sheltered from the northern meltemi winds by a rocky backdrop, which is dotted with white-washed houses, this pretty bay is always buzzing with activity from fishing boats and yachts. It is the island's second port after Ermoúpoli. Its narrow beach is sandy and scattered with tamarisk trees.
The Greek shores are world-famous and exceedingly popular because they are known for their crystal clean and clear waters, as well as for their unique diversity. Visitors have the opportunity to enjoy beaches stretching along over many kilometers, sheltered bays and coves, golden stretches of sand with dunes, pebble beaches, coastal caves with steep rocks and dark sand typical of volcanic soil. Related: The Best Beaches in Greece

Psili Ammos Beach, Patmos
Meaning "fine sand", the pretty Psilí Ámmos beach lives up to its name with soft, golden sand and secluded dunes. The sea here is shallow and crystal clear. Tucked cosily in a deep cove, the beach is best visited by boat, although it can be reached by a small road followed by a descent down a rocky path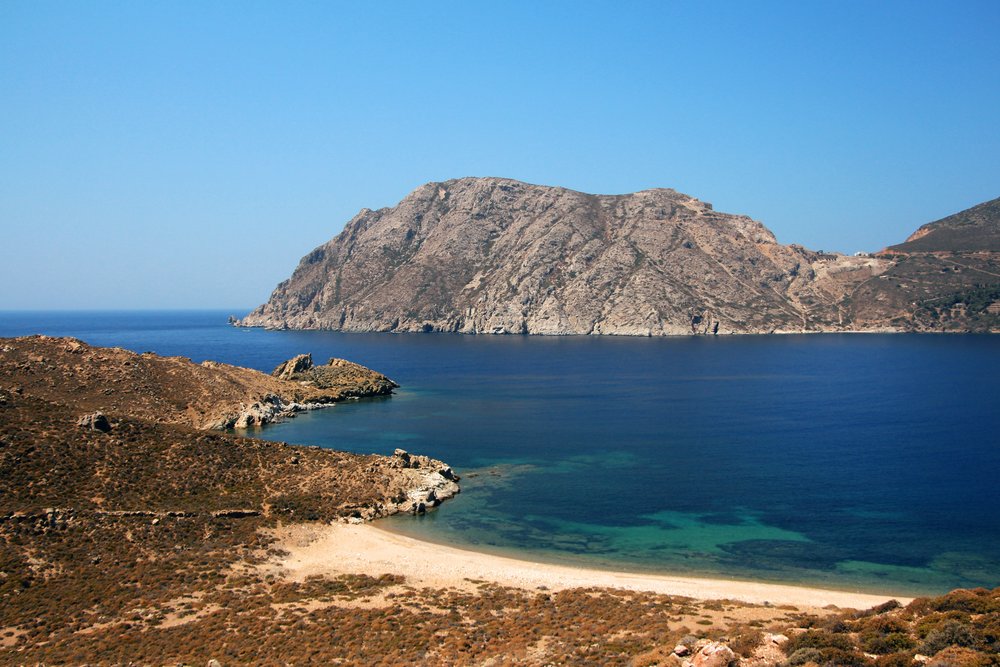 Banana Beach, Skiathos
One of the beach's two banana-shaped halves is picturesque and sandy. It has umbrellas, sun-loungers, the odd taverna and a few busi nesses offering watersports. The other half, locally known as Petit Banana, is quiet, secluded and popular with naturists.
Click here if you want to book a short stay at Skiathos
Related: The Best Beaches