Paris Less Than 48 Hours
Introduction
Paris Less Than 48 Hours – Paris' monument-lined boulevards, museums, classical bistros and boutiques are enhanced by a new wave of multimedia galleries, creative wine bars, design shops and tech start-ups. The cloud-piercing, wrought-iron Eiffel Tower, broad Arc de Triomphe guarding the glamorous avenue des Champs-Élysées, flying buttressed Notre Dame cathedral, lamplit bridges spanning the Seine and art nouveau cafes' wicker-chair-lined terraces are enduring Parisian emblems. Despite initial appearances, however, Paris' cityscape isn't static: there are some stunning modern and contemporary icons, too, from the inside-out, industrial-style Centre Pompidou to the mur végétal (vertical garden) gracing the Musée du Quai Branly, the glass sails of the Foundation Louis Vuitton contemporary-art center, and the gleaming steel egg-shaped concert venue La Seine Musicale. France's reputation for its cuisine (the French word for 'kitchen') precedes it, and whether you seek a cozy neighborhood bistro or a triple-Michelin-starred temple to gastronomy, you'll find that every establishment prides itself on exquisite preparation and presentation of quality produce, invariably served with wine. Enticing patisseries, boulangeries (bakeries), fromageries (cheese shops) and crowded, colorful street markets are perfect for putting together a picnic to take to the city's beautiful parks and gardens. A host of culinary courses – held anywhere from home kitchens to the world's most prestigious cookery schools – offers instruction for all schedules, abilities and budgets.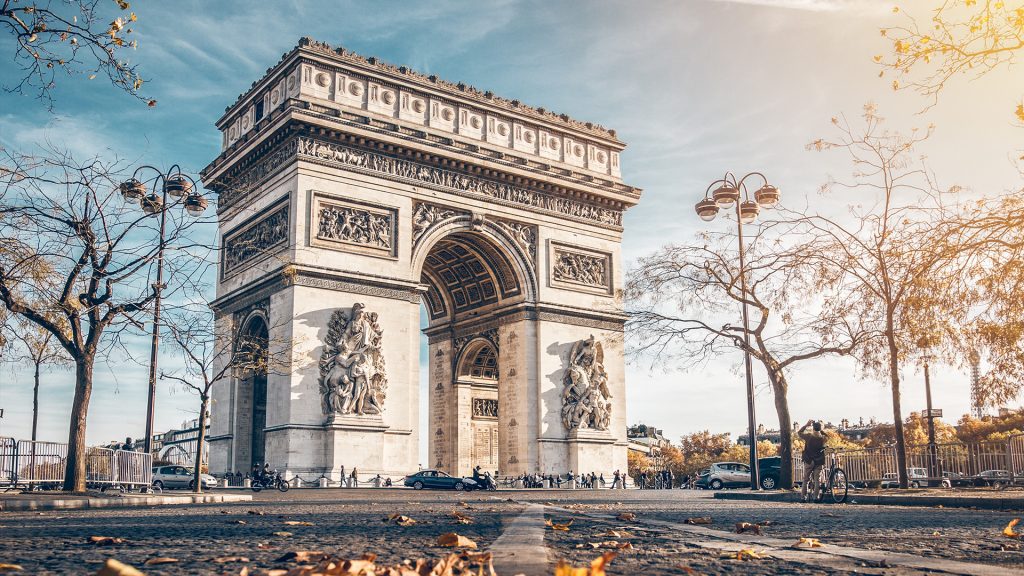 The word 'Parisian' is synonymous with style, and fashion shopping is the city's forte. Paris remains at the forefront of international trends, and browsing emerging and established designer boutiques and flagship haute couture houses is a quintessential part of any visit. You'll also find hip concept and homewares shops, and resplendent art nouveau department stores, along with a trove of vintage shops and flea markets, atmospheric bookshops and dark-green bouquiniste stalls stocking secondhand titles along the riverbanks, adorable children's wear and toy shops, art and antique dealers, venerable establishments selling professional cookware, and, of course, gourmet-food and wine shops galore.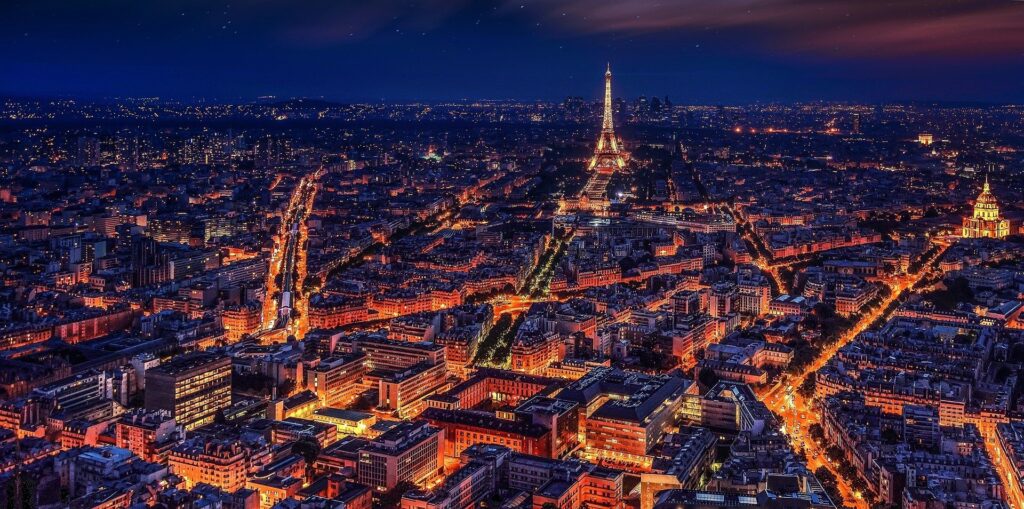 With an illustrious artistic pedigree – Renoir, Rodin, Picasso, Monet, Manet, Dalí and Van Gogh are but a few of the masters who have lived and worked here over the years – Paris is one of the world's great art repositories, harboring treasures from antiquity onwards. In addition to big hitters like the incomparable Louvre, the Musée d'Orsay's exceptional impressionist collection, and the Centre Pompidou's cache of modern and contemporary art, scores of smaller museums showcase every imaginable genre, a diverse range of venues mount major exhibitions through to offbeat installations, and there's also the city's vibrant street art.
How to Get to Paris?
As the second most visited capital of Europe, Paris is very well connected and accessible. The easiest way to get to the capital of France is by plane, train, bus or by car.
By Flying: American and Canadian citizens will find direct flights  to Paris. There are no airlines that fly directly from Australia to Paris. However, there are numerous airlines such as Turkish Airlines, Air France, Delta, British Airways, etc. that fly to Paris with stop-overs in different countries.
Getting to Paris by train:  Travelers can get to Paris by train from most neighboring countries such as Belgium, Spain, Holland, UK, Germany, among others. Train fares are usually more expensive than plane tickets and the train takes longer Therefore, we recommend taking a plane to Paris, but this alternative is perfect for those who don't like to fly. You can check out the schedules and fares on TGV's official website: TGV Europe
Getting to Paris by bus:  Getting around Europe by bus is also relatively easy and cheap. There are buses to Paris from most capitals in Europe. However, the journey can be very long, sometimes taking over 15 hours.
Getting to Paris by car: If you're planning to explore other parts of France during your trip to Paris, you might want to hire a car. In Paris, it is very difficult to find on-street parking in the centre and normally it is very expensive. Parking in Paris cost 25€ per day approximately.
Short Break Packages to Paris
Let's Start our 48-Hour Challenge
The uniform sandstone of the Haussmann buildings, the abundance of gilded historic monuments, and the glimmering Seine and its elegant bridges have arguably made Paris the most recognizable and romanticized cityscape in the world. But though the city wears its history – of monarchy, revolution, revolt and artistic innovation – with characteristic style, it is also increasingly looking to the future and outwards to the rest of the world. Those looking to explore the city's rich heritage can spend long afternoons getting lost in the Louvre or exploring the Musée d'Orsay, or ducking in and out of Paris's countless historical churches (many of which were reinvented as Republican temples after the Revolution). For more contemporary tastes, there's plenty of exploring to be done in the less tourist-trodden outer arrondissements – from arts venues on the sloping streets of Belleville to the boutique hotels and reinvented dive bars of Pigalle.
City Hack

The neighborhood of Pigalle, home of the Moulin Rouge, has historically been characterized by its bright lights and sex shops (which are still there). But in more recent years the area has also become a burgeoning spot for hipster nightlife with the opening of boutique hotels such as Hôtel Amour, Grand Pigalle and Le Pigalle, and relaxed-cool bars such as Le Mansart (1 Rue Mansart; pictured) and Le Sans Souci (65 Rue Jean-Baptiste Pigalle).
Day 1
Morning: Fuel up for a day of exploration with poached eggs and salmon at chic eatery Marcel (15 Rue de Babylone, 75007; 00 33 1 42 22 62 62) and continue the gourmand theme across the road in La Grande Epicerie (38 Rue de Sèvres, 75007 ;00 33 1 44 39 81 00), the food hall of legendary department store, Le Bon Marché, where you can pick up some bits to take home – perhaps some Mariage Frères tea and some marrons glacés.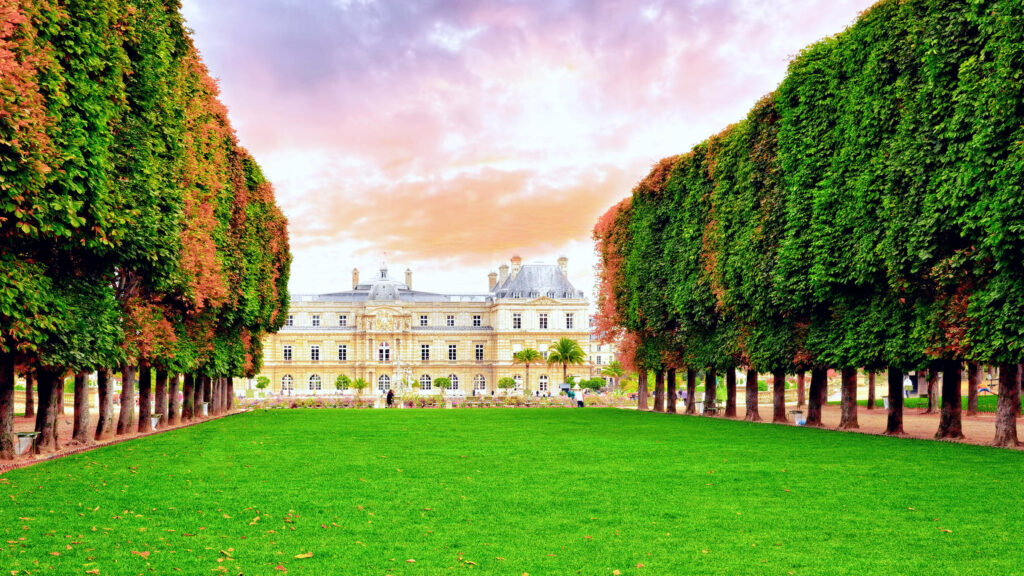 Then, head east to the Luxembourg Gardens and take in the lines of plane trees and ornate parterres, with the top of the Eiffel Tower visible in the distance. Come out the north side of the park being sure to clock the stunning Medici Fountain on your right.Go next to Rue de Seine, via Place de l'Odéon, stopping to browse in the second-hand bookshops and independent galleries that punctuate this historically bohemian district. Make a literary pilgrimage to (and coffee stop at) the now-luxurious L'Hôtel (13 Rue des Beaux Arts) formerly L'Hôtel d'Alsace, where a penniless Oscar Wilde was staying when he died.
For lunch, try the gourmet galettes at Breton crepe house Breizh Café (1 Rue de l'Odéon, 75006; 00 33 1 42 49 34 73; ) or Ippudo for some of the best ramen in Paris (14 rue Grégoire de Tours; 00 33 1 42 38 21 99).
Afternoon: Follow Rue de Seine down to the river, emerging in front of the French Institute building, taking in the view across Pont des Arts to the Louvre across the river. Book ahead to visit Sainte Chapelle, (8 Boulevard du Palais; 00 33 1 53 40 60 80) the resplendent 12th-century chapel built by Louis IX (you'll feel like you're inside a giant jewellery box).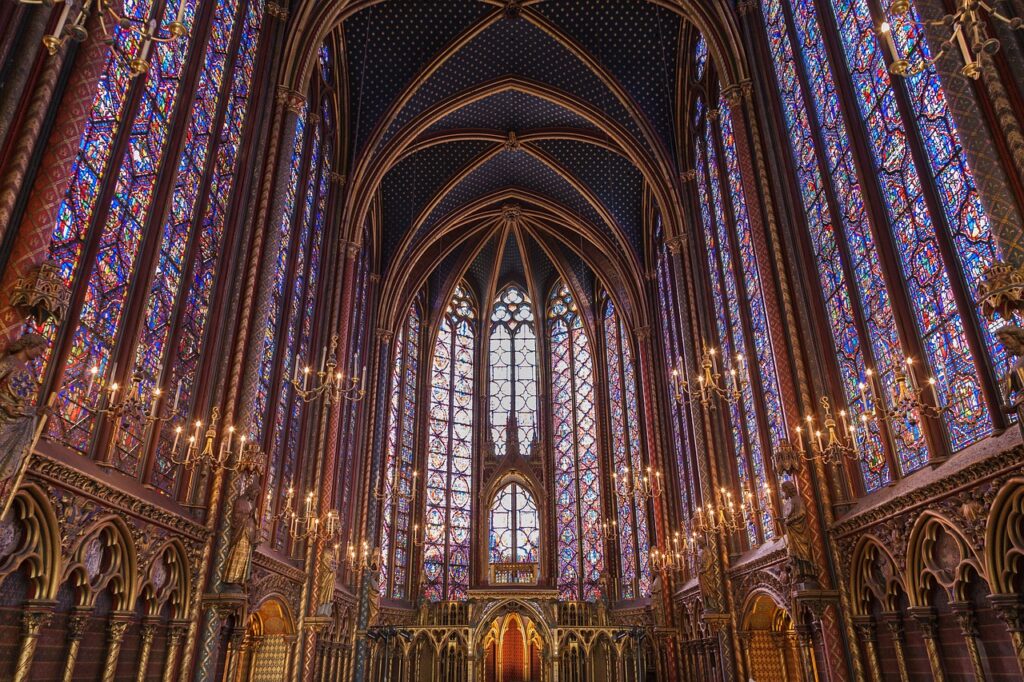 Afterwards, stop for a coffee in the ornate environs of 1920s café Les Deux Palais (3 Boulevard du Palais; 00 33 1 43 54 20 86). Cross Île de la Cité arriving in front of Notre-Dame; steal a moment of calm in the gardens that run along the right of the church, before crossing on to the Left Bank to visit Shakespeare & Company (37 Rue de la Bûcherie), the notable English-language bookshop frequented by the Beat poets and still a hub for literary types.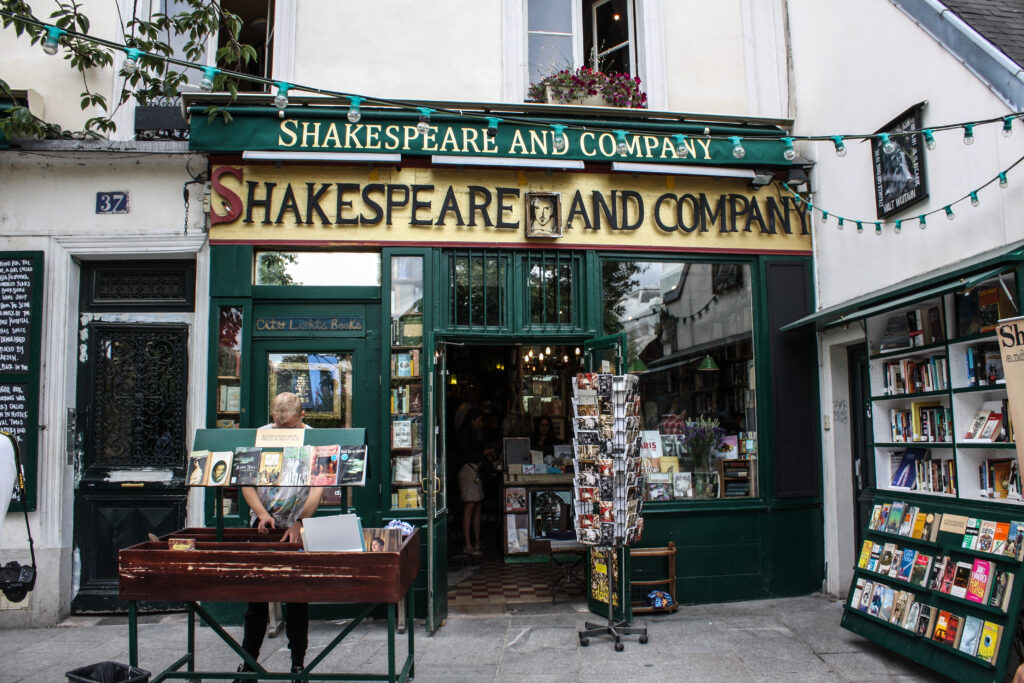 Wander up Quai de Montebello, cross back onto the charming Ile Saint-Louis and stop for a proper hot chocolate at Café Saint-Régis (6 Rue Jean du Bellay; 00 33 1 43 54 59 41). Head
Late:  Prop yourself up at the bar of L'Avant Comptoir (3 Carrefour de l'Odéon; 00 33 1 44 27 07 50). Ask for wine recommendations and have fun choosing from the menu of French small plates – go for the mackerel with grapefruit and horseradish and the pork trotter terrine. Or, if it's cocktails you're after, try Prescription Cocktail Club (23 Rue Mazarine; 00 33 9 50 35 72 87) for an inventive tipple from the much-lauded Experimental Group.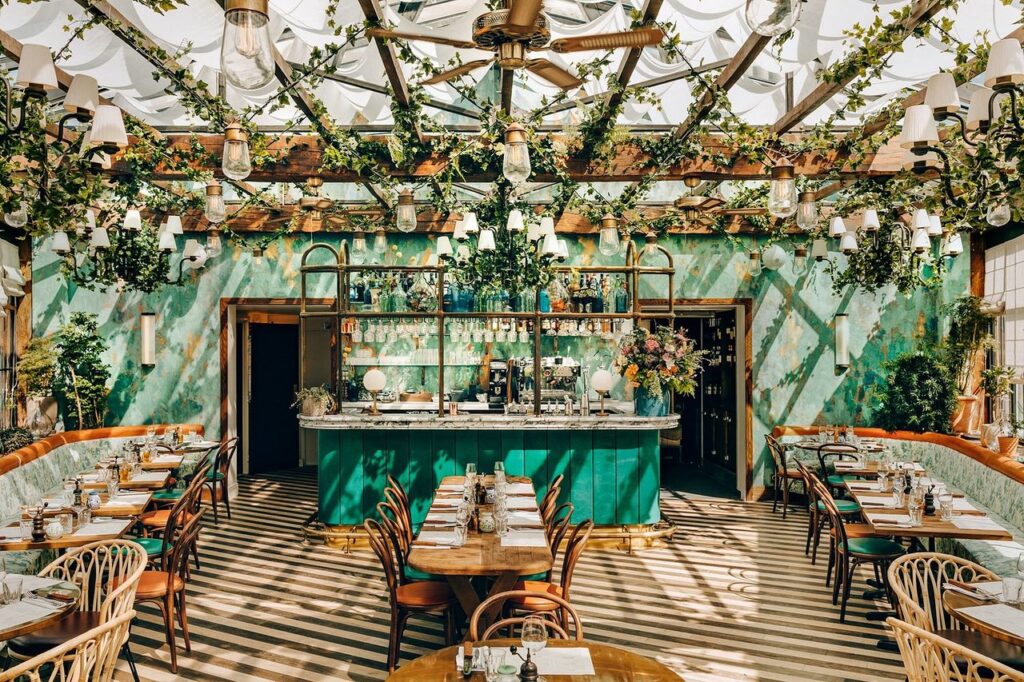 Finish with a classic film in the romantic surrounds of the Filmothèque (9 Rue Champollion; 00 33 1 43 26 70 38) in the Latin Quarter. If you still want to go on, end the night with live jazz in the atmospheric cellars at Caveau de la Huchette (5 Rue de la Huchette; 00 33 1 43 26 65 05).
Day 2
Morning: Head to the historic Marché des Enfants Rouges in the hip Upper Marais and pick up a pastry or breakfast crêpe at legendary food vendor Chez Alain Miam Miam (Rue des Oiseaux, 75003) – get there at opening (9am) to avoid queues.  Head south along Boulevard Beaumarchais (the 29 bus runs through the Marais, as an alternative to going by foot) stopping at chic concept store Merci (111 Boulevard Beaumarchais; 00 33 1 42 77 00 33) – their homeware section is exceptional –  and gourmet deli Maison Plisson (93 Boulevard Beaumarchais, 00 33 1 71 18 19 09). Guarantee yourself a delectable picnic with outstanding charcuterie, cheese and Bourdier butter from the delicatessen.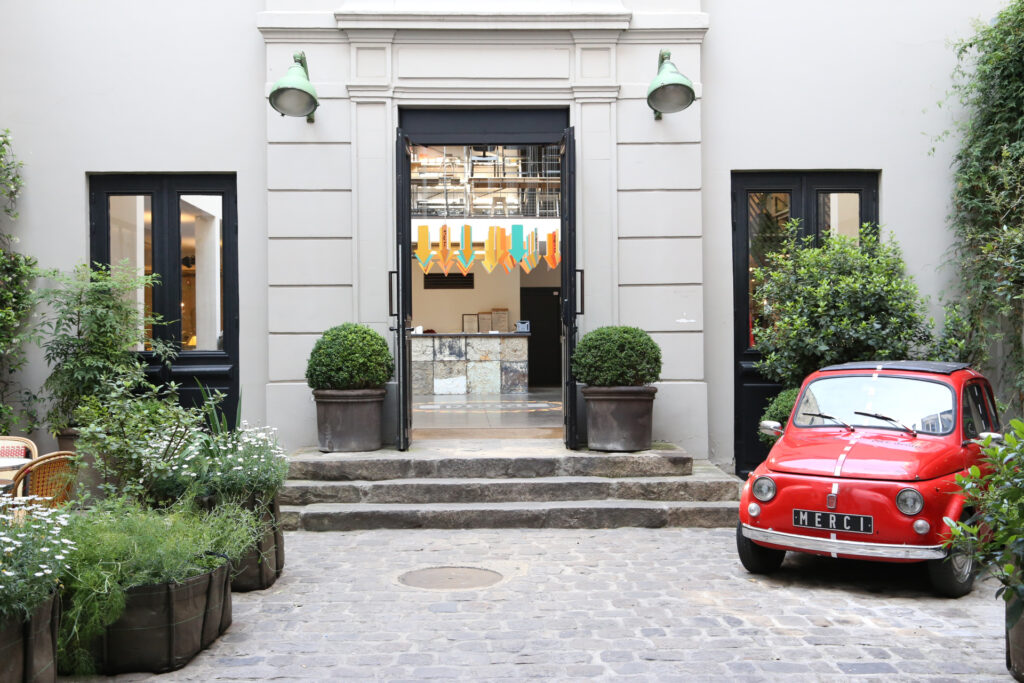 Make your way down to the ornate 17th-century square, Place des Vosges. Warm up with a café crème at the elegant Café Hugo (22 Place des Vosges; 00 33 1 42 72 64 04) on the north-east corner, or visit the house of its novelist's namesake on the south-east corner (Maison de Victor Hugo; 6 Place des Vosges).  Exit to Rue Saint-Antoine via the south-west edge of the square through the secluded courtyards of 17th-century mansion Hôtel de Sully. Head into the heart of the Marais along Rue Vielle du Temple.
For lunch, try a tasty salad served with brio at Le Pick-Clops (16 Rue Vieille du Temple; 00 33 1 40 29 02) or if you're in a street-food mood, opt for falafel in the historical heart of Paris's Ashkenazi Jewish community; L'As du Fallafel (32-34 Rue des Rosiers; 00 33 1 48 87 63 60) is the most famous and undeniably delicious, but be prepared for long queues. Walk it off in the Jardin des Rosiers – Joseph-Migneret (Rue des Rosiers), a quiet park hidden (like many good things in Paris) in plain sight.
Insider tip

Head east to the slopes of Belleville. Try the jazz brunch (all-you-can-eat indulgence and live music: a winner) at La Bellevilleoise(19-21 Rue Boyer; 00 33 1 46 36 07 07) and climb to the top of Parc de Belleville for Eiffel Tower views.
Afternon
Head west towards the Centre Pompidou (Place Georges-Pompidou; 00 33 1 44 78 12 33) from Rue des Rosiers via Rue Sainte-Croix de la Bretonnerie, a hub for gay bars and businesses. Stop, on the way, for ice cream at award-winning Une Glace à Paris (15 Rue Sainte-Croix de la Bretonnerie; 00 33 1 49 96 98 33), known for its inventive flavor combinations, such as blackberry and jasmine.
Be sure to book ahead for an exhibition at the Pompidou. Make sure that you make a pitstop at the top of the remarkable post-modern building for an (admittedly, eye-wateringly expensive) drink at Le Georges restaurant (00 33 1 44 78 47 99) and take in the wraparound views.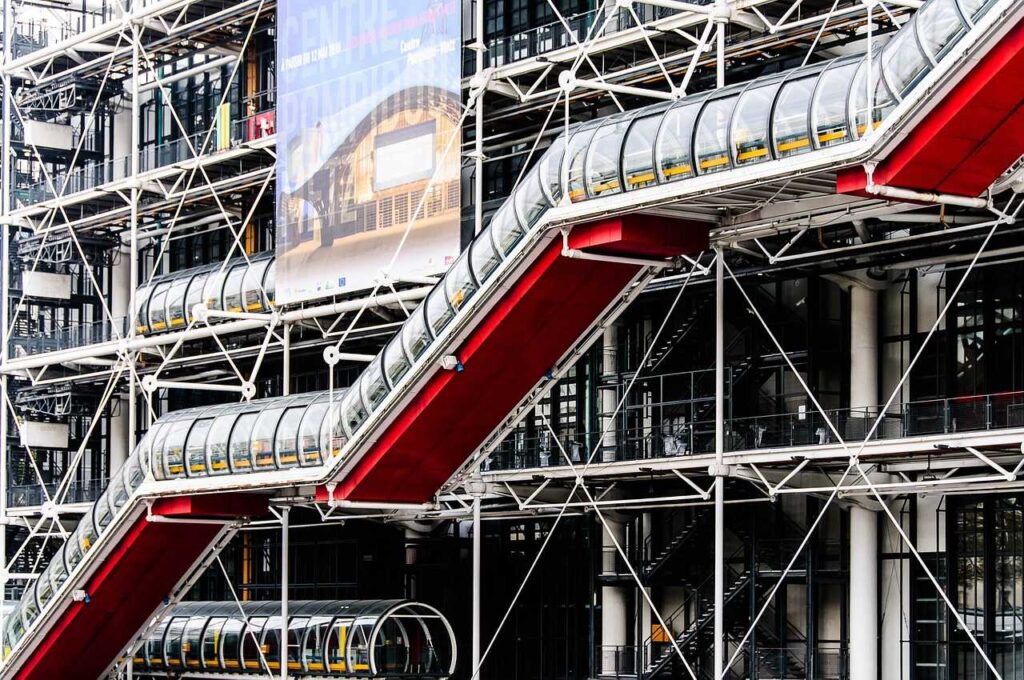 Next, head west towards Les Halles. Turn right up Rue Montorgueil and soak in the sights and smells of this traditional market street – be sure to stop by the picture-perfect Anaïs florist (52 Rue Montorgueil) and drool over beautiful pastry at historical Patisserie Stohrer (51 Rue Montorgueil). For chic shopping, explore nearby Rue Tiquetonne and Rue Bachaumont for vintage finds and local designers. Rest your weary feet with a drink in the Instagram-ready courtyard restaurant at Hoxton Paris (30-32 Rue du Sentier; 00 33 1 85 65 75 00).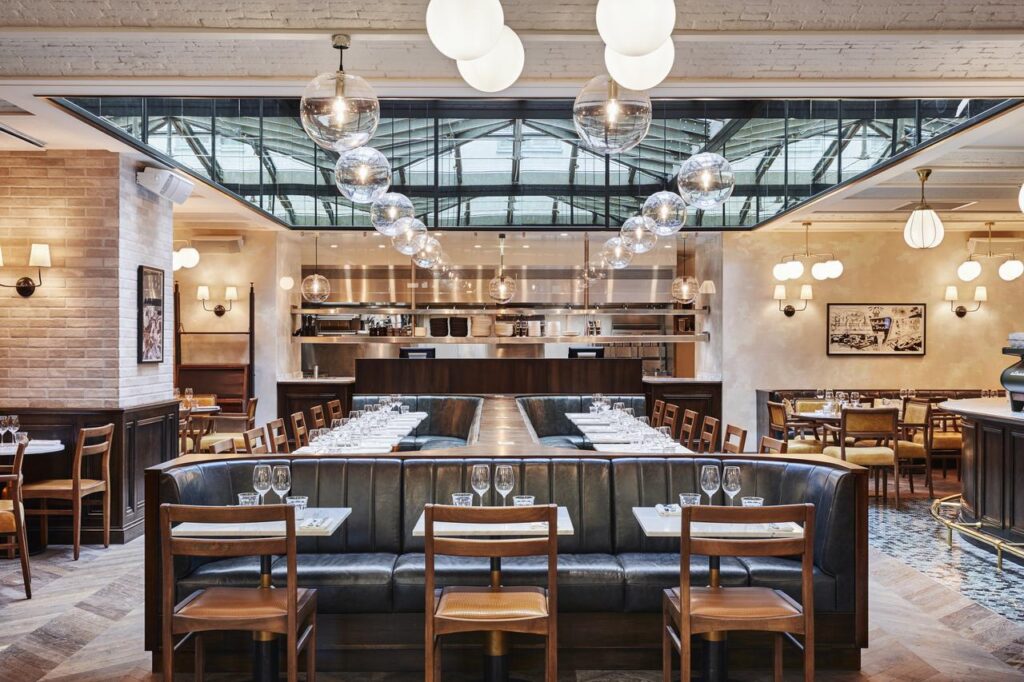 Late: Start with a cocktail at Harry's Bar (5 Rue Daunou; 00 33 1 42 61 71 14), credited as being the birthplace of the Bloody Mary – served with aplomb by waiters in white coats. Next, head for dinner at La Régalade Conservatoire which serves 'bistronomie' par excellence (9 Rue du Conservatoire, 00 33 1 44 83 83 60). Round off your Paris break with a touch of schmaltz (because, pourquoi pas allow yourself a little?) and take a cruise along the Seine in one of the iconic Bateaux Mouches (Port de la Conférence), taking in the floodlit Musée d'Orsay, Louvre and Notre-Dame and the reflected yellow glow on the river. It may feel a little touristy, but gliding along the water on one is never disappointing.
Attraction Tickets