Nice Less Than 48 Hours
Introduction
Nice Less Than 48 Hours – The Côte d'Azur has ensnared many a visitor with the beauty of its light. Not least Henri Matisse, who came here to convalesce from bronchitis. When the sun finally emerged after a month of wintry drizzle, Matisse was so smitten that he made Nice his home for the next 37 years. Chagall, Picasso and Renoir also fell in love with this place, and Nice was later home to the influential avant-garde École de Nice. Art museums abound throughout the region, but Nice's three superstars – the Musées Matisse, Chagall and d'Art Moderne – are reason enough to justify an aesthetic pilgrimage here. Bring your appetite when you come to Nice.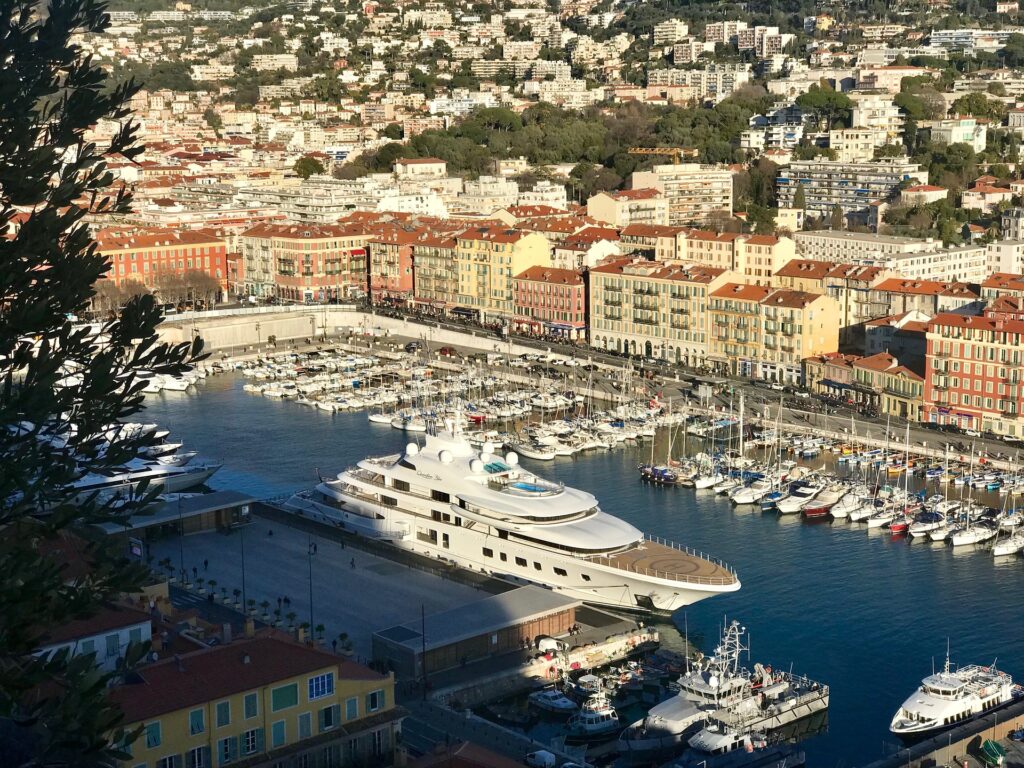 This city is meant for epicures. It all starts at Vieux Nice's Saleya market, where small producers from the Alpine foothills bring in a bounty of fresh produce, and top chefs from surrounding restaurants shop right beside tourists. The city celebrates its uniqueness with street snacks like socca (chickpea pancakes), pissaladière (caramelised onion tart) or tourte de blettes (chard, raisin and pine nut pie), while its countless cosy bistros serve everything from hearty Provençal beef stew to true salade niçoise to pasta with pistou, and from fresh lemon tart to vegan cheesecake.  Additionally, Nice is the perfect home-base for exploring the smaller cities and towns of the French Riveria or if you're just stopping by as part of a larger tour of France.
How to Get to Nice?
Flying to Nice: The closest airport is, of course, Nice Cote d'Azur Airport, situated just 8km away from the city center. It is serviced by a number of the major airlines. This wide choice of airlines means that prices are often competitive. As a popular destination throughout the year, you will find that most routes are available all year round, although the number of weekly flights may be reduced in autumn and spring with particular airlines. There are two terminals at Nice Cote d'Azur airport, within walking distance of each other. Your airline ticket should stipulate which terminal you are flying in or out of. There is no official signage at the airport to denote which airlines fly from which terminal so you may want to check in advance.
Trains to Nice:  Nice is connected to the rest of France via the SNCF train network. The TGV, France's intercity high-speed rail service, runs directly from Paris to Nice and takes approximately 6 hours. Advance reservation for the TGV train is necessary.  Trenitalia train service connects Nice to Italian cities like Milan, Genoa, Rome and Venice. Connections are generally made in Ventimiglia, the first train station in Italy after the French-Italian border. Russian Railways run a weekly service from Moscow to the city of Nice all year round. With a travel time of around 47 hours, the train stops at Minsk, Warsaw, Vienna and Verona, amongst others.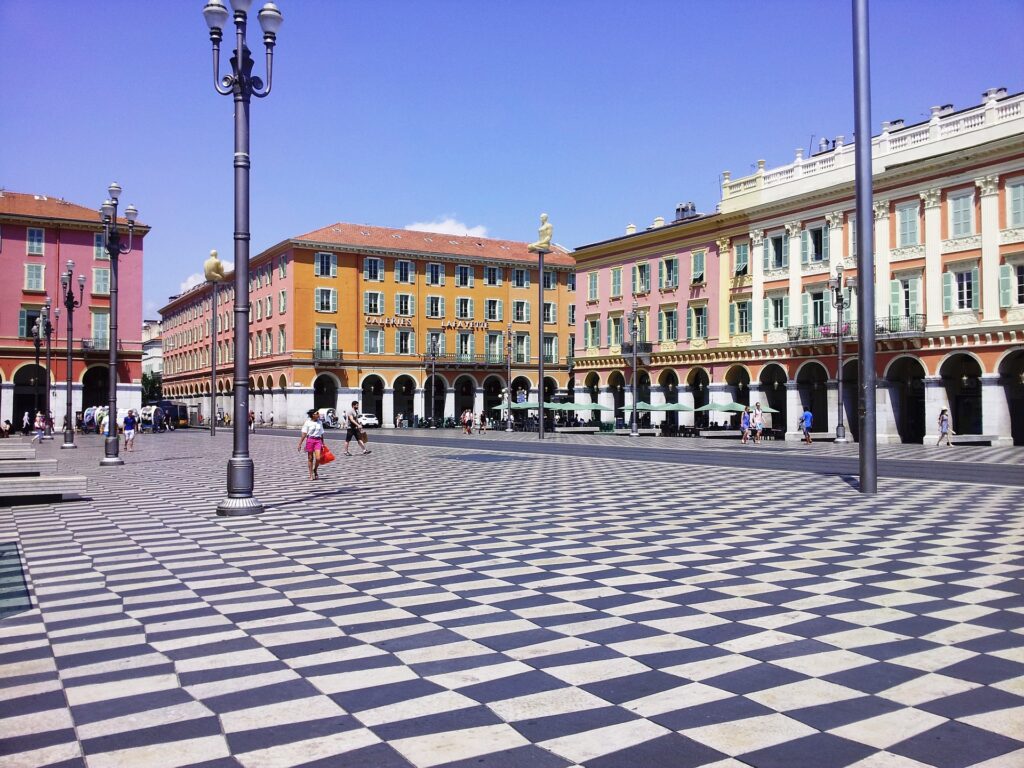 Nice and French Riviera Short Break Package
Nice and Côte d'Azur Short Break 3 Days from 550€ with best attractions
Let's Start our 48-Hour Challenge
Our rich and noble forebears flocked south to the Riviera capital, for the sun, unbounded friskiness and the sensuous curve of the Bay of Angels. Queen Victoria befriended Sarah Bernhardt there. And, when dying in Britain, she – the queen – allegedly gasped: "If only I were in Nice, I'd get better." I've no doubt she was right. Today, the city has just as much to offer – culture, good food and festivity are in the city's genes. And it's still pulling in artists and high-rollers.   But, crucially, Nice's aspiration to sunlit sophistication is sustained by the southern blood pumping through its veins. Its heroine, Cathérine Ségurane, gained her status by mooning at attacking Turks during a 1543 siege. The local population remains feisty. Baroque churches, arm-waving commerce in the Old Town, festivals and a café terrace life of great gusto all keep the place rooted in Mediterranean reality.
City Hack

Hop the tram from Nice's city centre, along Avenue Jacques Médécin, to Place Général de Gaulle. Here, you're at the heart of Nice's up-and-coming Libération quartier, where the morning market (every day bar Monday) is maybe more genuinely Niçois than the much more famous one on the Cours Saleya.
Day 1
Morning: Curving five miles round the bay, the Promenade des Anglais is a hyphen between sea, city and the vast sky, the most seductive seafront in France. Stroll beside palms, pergolas and joggers. Twentieth-century development has left blots, but the aura remains, underwritten by the sheen of the elements.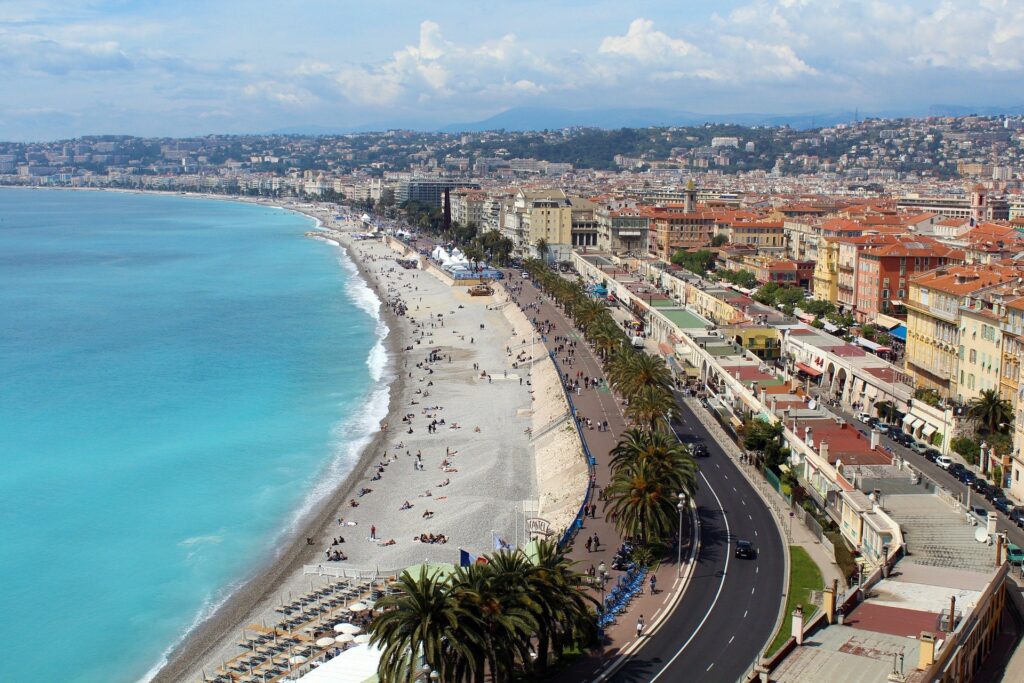 Walk to the Albert I gardens and then along Rue St-François-de-Paule. At number 14, Alziari (00 33 493 857 692) is the region's most venerable purveyor of olive-related produce. Moments further on, at 7, Auer (00 33 493 857 798) has been making cakes since 1820. Shortly, the street spits you out onto the broad Cours Saleya whose morning flower and food market (daily, bar Mondays) is a barely controlled effusion of colours, aromas and Provençal sensuality.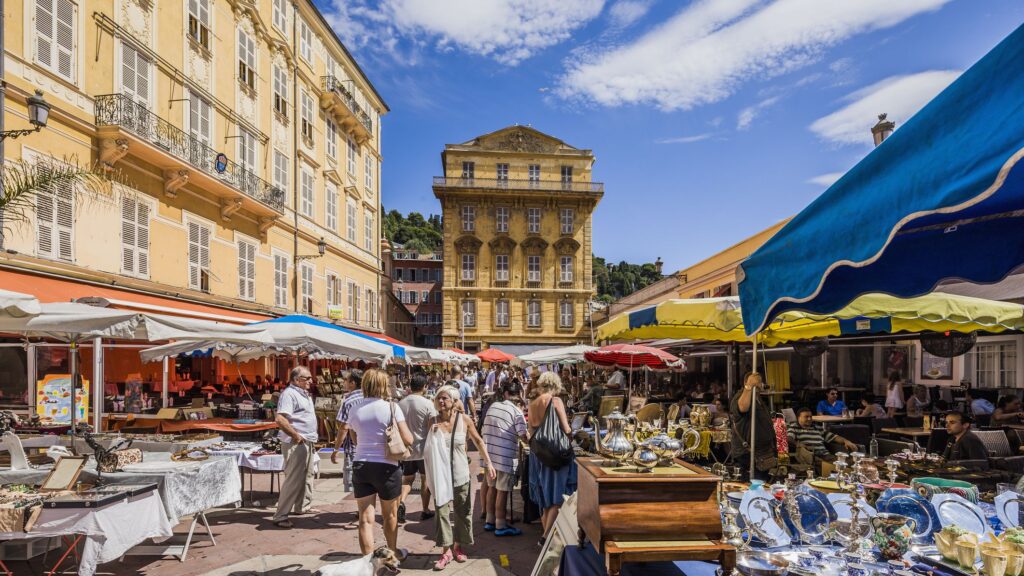 Now plunge into the Old Town, its crammed streets a concentration of Mediterranean life, memories and arm-waving commerce. Note the raging Baroque of, say, the Eglise-de-Jésus at 12 Rue Droite. Then wedge yourselves into L'Acchiardo (00 33 493 855 116) for lunch just along the same street at Number 38. The family has been serving Niçois specialities since 1927.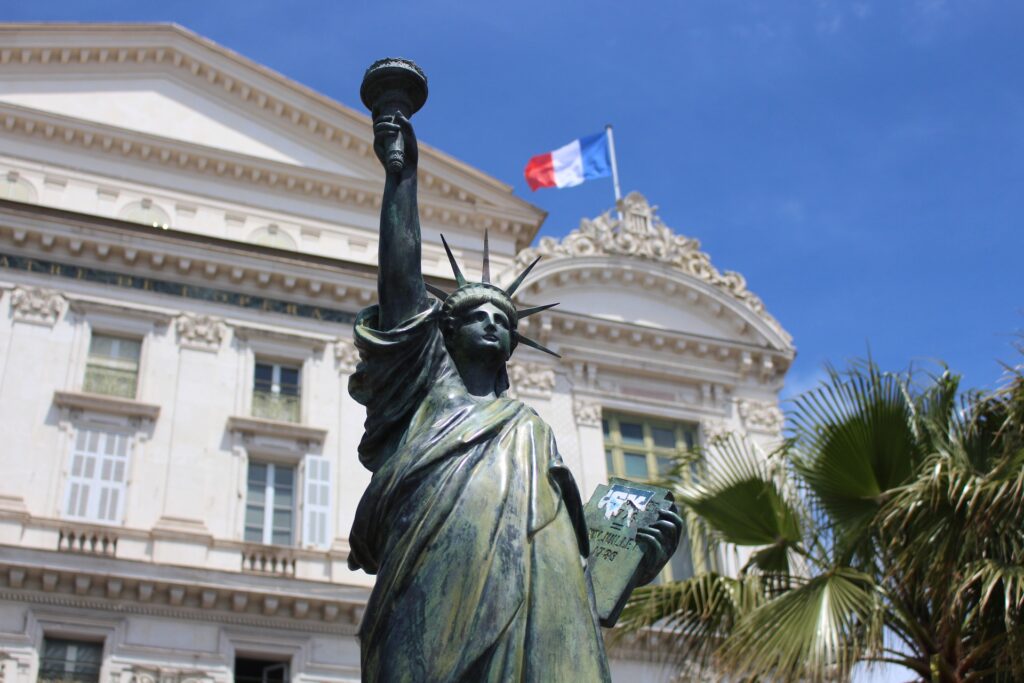 Afternoon:  Trek up the nearby Colline du Château where Nice was founded by the Greeks and whose castle was razed by Louis XIV. Now there's parkland, an abundance of Niçois families at play and fine views back over Nice and the Bay. This was Nietzsche's favorite walk, before his breakdown. Trot down again to the shops. Posh, big-brand shopping clusters around Rue Paradis. The long Avenue Jean Médécin has more reasonable retail. If not shoppers, take in the Palais de Masséna (00 33 493 911 910) at 35, Promenade des Anglais. Amid less distinguished modern Prom developments, the palais nobly recalls Nice's Belle Époque. It's now a museum, telling both the story of Nice, and its own story of wintering aristos bidding to out-lavish one another.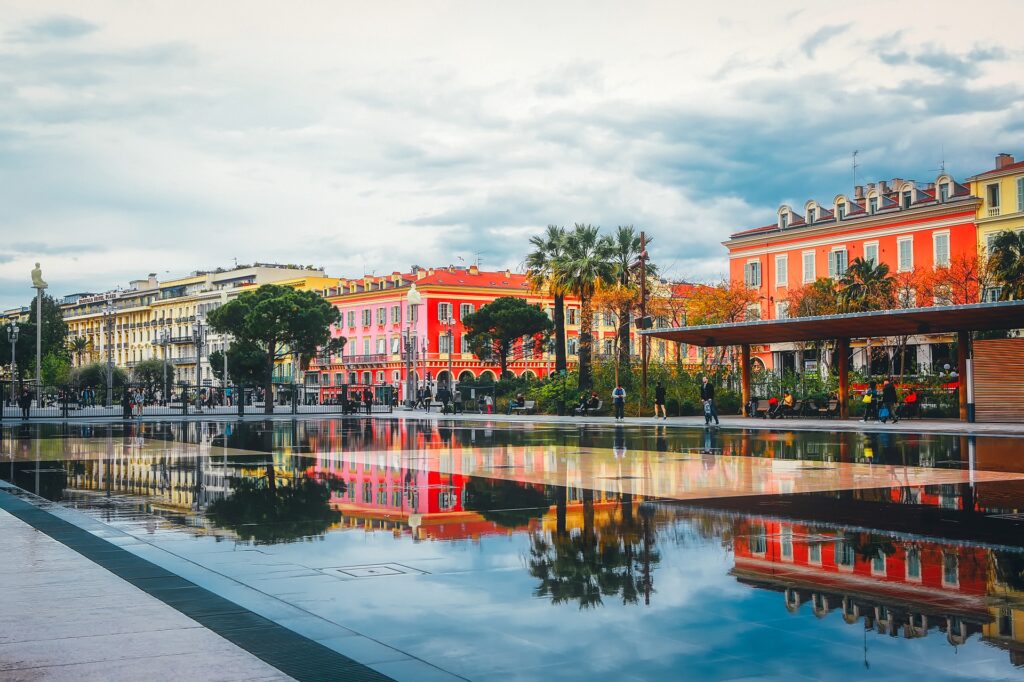 Late: Push out le bateau this evening, with cocktails in the wood-paneled bar of the legendary Hôtel Le Negresco (37 Promenade des Anglais; 00 33 493 166 400) – everyone you've ever heard of, Liz Taylor through Nikita Khrushchev, has drunk here before you – then dinner in the ancien régime setting of the hotel's double-Michelin-star Chantecler restaurant; mains start from €68 (£61).
Later, Le Shapko (5 Rue Rossetti) in the old town has live blues and jazz every night.
City Hack

Pan bagna (a salade niçoise in a bun) is the Riviera's finest sandwich for lunch on the hoof. Get the best from A'buteghinna ( 11 Rue du Marché; 00 33 4 93 92 28 22) in the Old Town. Cards are not accepted, so take cash.
Day 2
Morning:  Indulge your inner tourist by taking the open-topped, Grand Tour hop-on, hop-off bus (€22/£19 for the day), which starts near the Place Masséna. Commentary and music are good.  Hop off first at the top of Cimiez Hill for the Musée Matisse (164 Avenue-des-Arènes-de-Cimiez; 00 33 493 810 808). The artist was based in and around Nice from 1917 to his 1954 death. This ochre-red Genoese villa, contains a terrific vertical tasting of his work.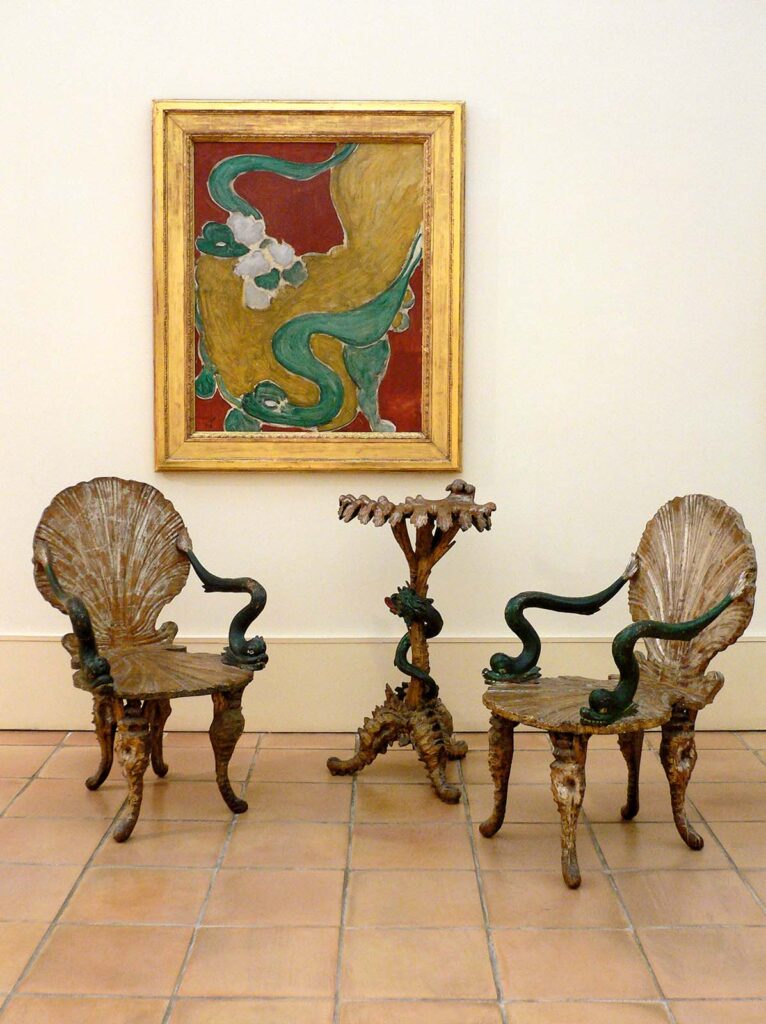 While in the district, bob to the ruins of the Roman arena at 184 and, across the olive grove, to the Franciscan monastery church (Place du Monastere; 00 33 493 810 040). The 15th-century paintings by Louis Bréa amply reward inspection. Buy a snack lunch (sandwich, croque-monsieur) from the Buvette-des-Arènes-de-Cimiez stand near the Matisse museum. Eat it under the olive trees.
Afternoon:  Note, nearby, the vast and stately Régina building (71 Boulevard de Cimiez). Now in flats, the hotel was built to host Queen Victoria whose 100-strong entourage colonized its west wing in the winters from 1897-99. There's still a crown on the roof. In front of the gardens, the city erected a fine statue of the monarch in her memory. It shows her feminine, regal and not a bit frumpy.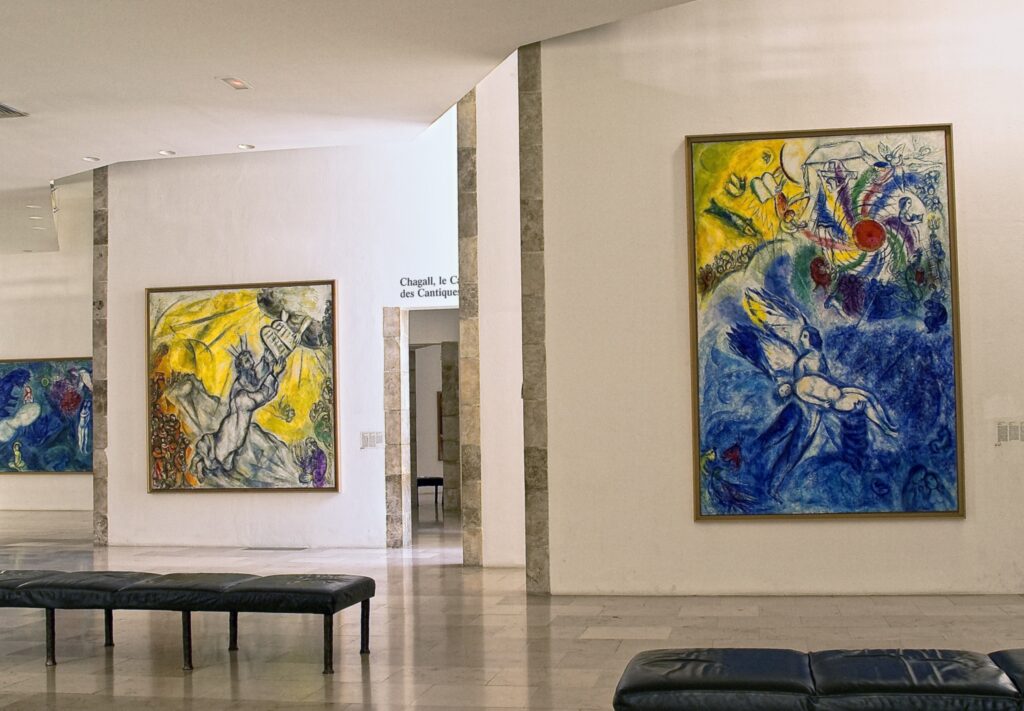 Now walk down the Boulevard-de-Cimiez, where fancy fin-de-siècle folk built frothy villas. It's all downhill, to the Musée Marc Chagall (36 Avenue Dr-Ménard; 00 33 493 538 720). Chagall's great Biblical Message tableaux surge with colour and significance. Now hop back on the bus, to the Russian cathedral (Avenue Nicolas II; 00 33 981 095 345). Built for wintering Russian nobles of the Tsarist regime, it later also served Russians fleeing the 1917 revolution. It remains the most splendid Orthodox church outside Russia.
Late: Walk round the Rauba Capeu headland to the port, on both sides of which cluster creditable restaurants. Among the best, and particularly for fish, is the Bistrot du Port (28 Quai Lunel; 00 33 493 552 170): here you can expect dishes such as an excellent bouillabaisse or sea bass on fennel. Regulars have included Italian international Mario Balotelli, recently transferred from OGC Nice FC to the Olympique de Marseille, so you're in sound company. Afterwards, stroll the port and the newly hip zone between there and Place Garibaldi. Rue Lascaris concentrates a number of good bars – try Rosalina (00 33 493 893 496) at N° 16 or the BiBoViNo (00 33 493 071 330) wine bar at N°17.