Sharm El-Sheikh All Inclusive 5***** Short Break
Sharm El-Sheikh is the popular Egyptian resort town, which is filled with some of the world's wonders. Historically, it was included in Israeli territory which was later returned back to Egypt in 1979. Although being uninhabited through most of the time in history, Sharm El-Sheikh gained particular significance due to its strategic location, which provides control over the narrow entrance to the Gulf of Aqaba. The area began to develop as a famous touristic site under the Israeli administration, and the efforts are continued by the Egyptians. The city has recently been a preferred tourist destination with visitors coming from all over the world; as the unique biodiversity of the marine world increases the number of visitors to the region, turning it into a popular destination for snorkeling. Home to hidden gems with its popular beach resorts, rich underwater habitat, beautiful coral reefs and unique diving spots, Sharm El-Sheikh lays in between Egypt's Cairo and Jerusalem, Israel.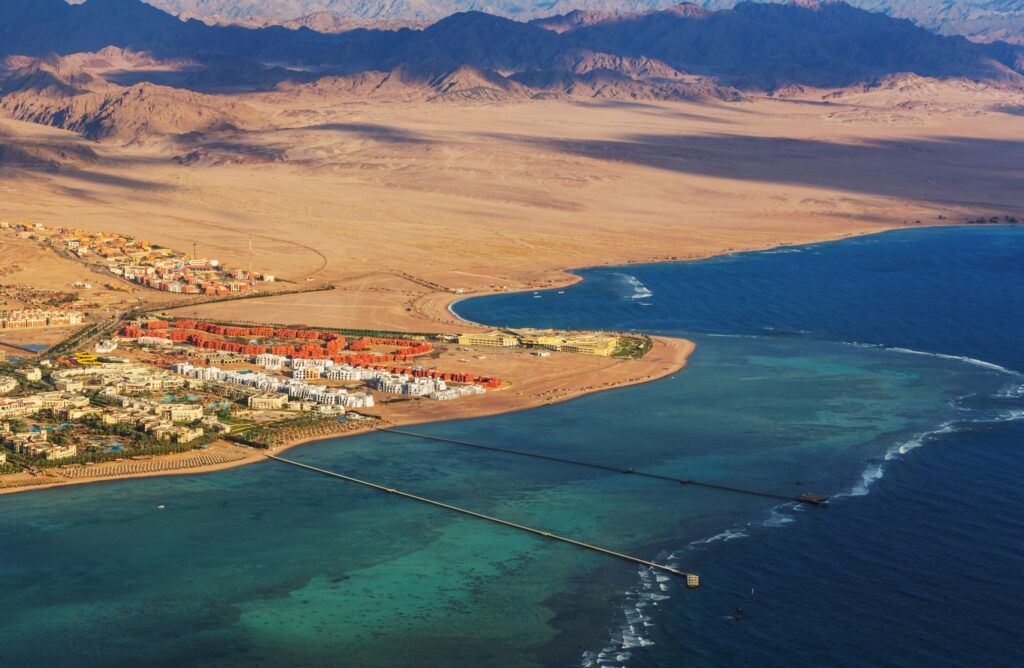 There are numerous other things to do in order to make your time in Sharm El-Sheikh a memorable one. The city is home to the most fascinating landscapes of Sinai Peninsula and the Red Sea. You can spend the day sunbathing at one of the best beaches in the world, explore the local culture wandering around the Old Town, go hiking on Mount Sinai or embark on an adventure to the deep seas and discover the underwater treasures at many diving spots, particularly at Ras Mohammed Marine Park. There are also many historical treasures in the region such as St. Catherine's Monastery sits at the foot of Mt. Sinai, Sharm Old Market and Al-Sahaba Mosque.