Best 10 Day Italy Itinerary
Introduction
If you're looking for the perfect 10-day itinerary in Italy, you've come to the right place! Planning an itinerary around Italy should be fun, exciting, and not stressful.  I don't think so. That's why we put together this detailed Italy travel guide to show you the basics!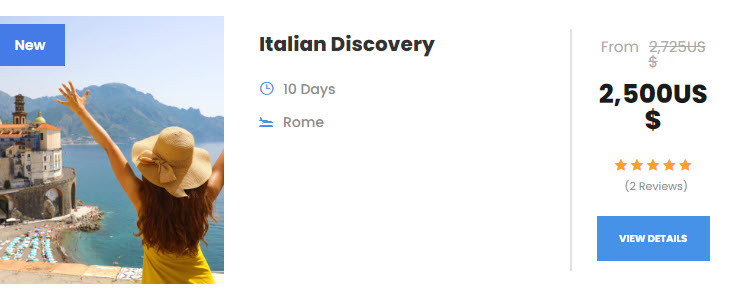 Day 1-2: Rome Arrival
Your 10-day itinerary in Italy begins in Rome, the Eternal City. When most people think of Italy, their minds immediately turn to Rome. It's easy to see why!
Throw A Coin In The Fontana di Trevi
Rome's Trevi Fountain is one of his most famous landmarks. Stop by on your way to throw a coin into the fountain. This means that one day you will return to Rome! If you want to visit the Trevi Fountain without other tourists, go early in the morning or late at night.
Explore The Coliseum
The Colosseum in Rome is one of the most memorable parts of our 10-day itinerary in Italy. This is a place you've heard about in history books. Now it's your turn to explore for yourself!
To get the most out of your experience, we highly recommend booking a Colosseum tour. Sunset tickets are also sold in the summer, so you can enjoy it even after hours! No matter when you visit Rome, make sure the Colosseum is on your Italy itinerary!
Wander Through The Roman Forum
The Roman Forum isn't as popular as the Colosseum, but it's so impressive and so close that it's worth seeing during your vacation in Italy. The Roman Forum is just steps away from the Colosseum and is a great place to stroll. You can imagine the Romans were here many years ago!
Visit the Pantheon
The Pantheon is a Roman temple that is now a church. Be sure to check it out during your visit as it is a famous historic landmark and a piece of history to be admired.
Day 2-3: Rome > Assisi > Siena > Florence
Departing at 7:15 am from your hotel by a deluxe coach, you will arrive in Assisi, after lunch time Board on the bus to reach Siena, Next, you will continue on to Florence, where you will check in at your hotel before enjoying dinner and a well-earned night of rest.
Assisi
When UNESCO included the Franciscan monuments of Assisi on its World Heritage List, they cited the ways the city has influenced both religious expression and European art history.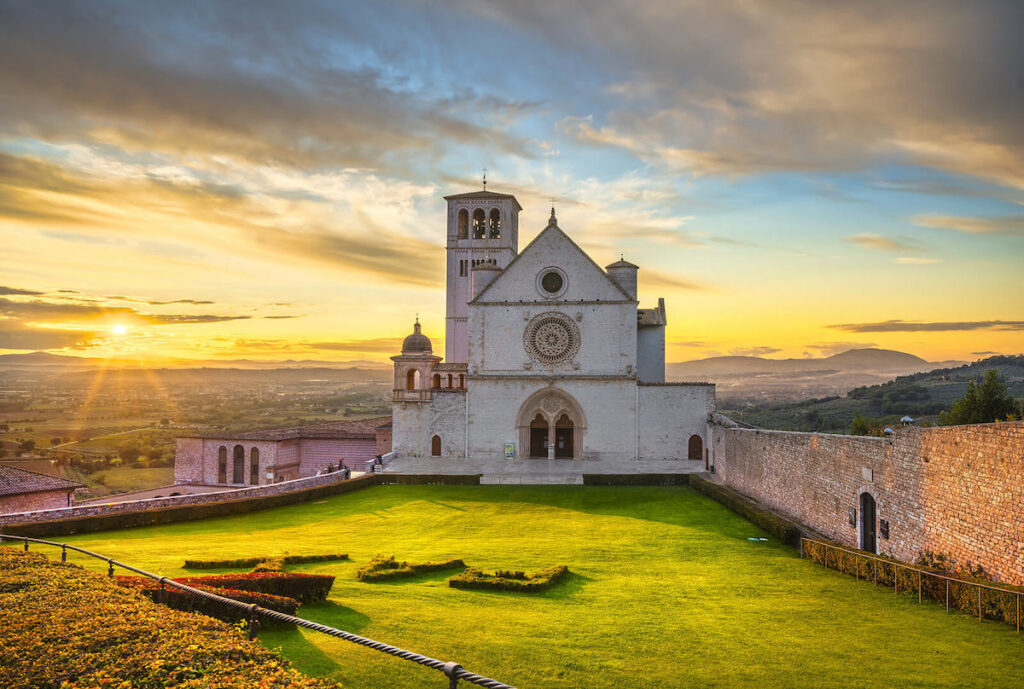 It is the combination of these two features that makes it a major landmark. Take your time to visit the basilica of St. Francis, where you will see masterpieces by Giotto and Cimabue
Siena
Siena is a historic city in Tuscany and the capital of the province of Siena. The city is known for its beautiful architecture and its beautiful main square, Piazza del Campo. In addition, Siena has a historic city center that has been declared a World Heritage Site by UNESCO. In addition, Siena is also known for the legendary Palio horse race, which is held twice a year and attracts hundreds of spectators.

Day 3-4: Florence
A showcase of the Italian Renaissance, Florence can sometimes look like a giant museum. The Cathedral of Santa Maria del He Fiore, the Duomo is a landmark of world architecture, crowned by a massive gravity-defying dome.
Together with Giotto's marble bell tower and Ghiberti's octagonal baptistery with incomparable bronze doors, this is his one of the finest Renaissance art ensembles in the world.
There are half a dozen museums brimming with paintings and sculptures, and many more masterpieces in churches and palaces. Stroll through the Boboli Gardens, explore the artisanal ateliers and workshops of Oltrarno, and shop for leather in Santa Croce, before indulging in art at the Uffizi Gallery and Palazzo Pitti.
Here are some of Florence highlights.
Visit the Duomo
If you visit Florence on your 10-day itinerary in Italy, you're unlikely to miss the stunning Duomo. Rising above Florence, this Catholic church is the center of the entire city. There is a dress code to enter the Duomo, and ladies and gentlemen must cover their knees and shoulders.
Lines can be long, but you can skip the lines by taking a tour. Absolute silence is a must when visiting the Duomo.
Walk Across the Ponte Vecchio
Florence's picturesque bridge, Ponte Vecchio, is the perfect place to watch the sun set over ice cream during your trip. Spending your honeymoon in Tuscany, Florence, is something very romantic. Be sure to bring your camera! One of the must do things in Florence and not to be missed.
Meet David at the Accademia Gallery during your trip to Italy
Want to see Michelangelo's greatest works? Let's go to the Accademia Gallery! If you want to visit the famous 'David' statue, this is the time and place.
Marvel At Rennisance Artwork At Palazzo Pitti
The Pitti Palace is the largest museum in Florence! A lot of Renaissance art! If you are an art lover like us, this is a must see when visiting Italy.There are so many beautiful works of art!
Day 4: Florence > Bologna > Padua > Venice (B, D)
After breakfast in Florence, departure to Bologna. Later in the afternoon, arrival in Venice (Mestre). Check in at your hotel for dinner and overnight stay.
Bologna
Famous for its culinary arts and cuisine and its historic university (the oldest in Europe), Bologna is a very attractive city to visit. Elegant arcades shelter the streets from the sun and rain, and beneath them are shops with original interiors dating back centuries. Follow the Galleria Street to see old aristocratic mansions.
Life revolves around the neighboring Piazza Maggiore and Piazza Nettuno. Here you'll find the magnificent 16th-century Neptune Fountain and the facade of the yet-to-be-finished Church of Saint He Petronius.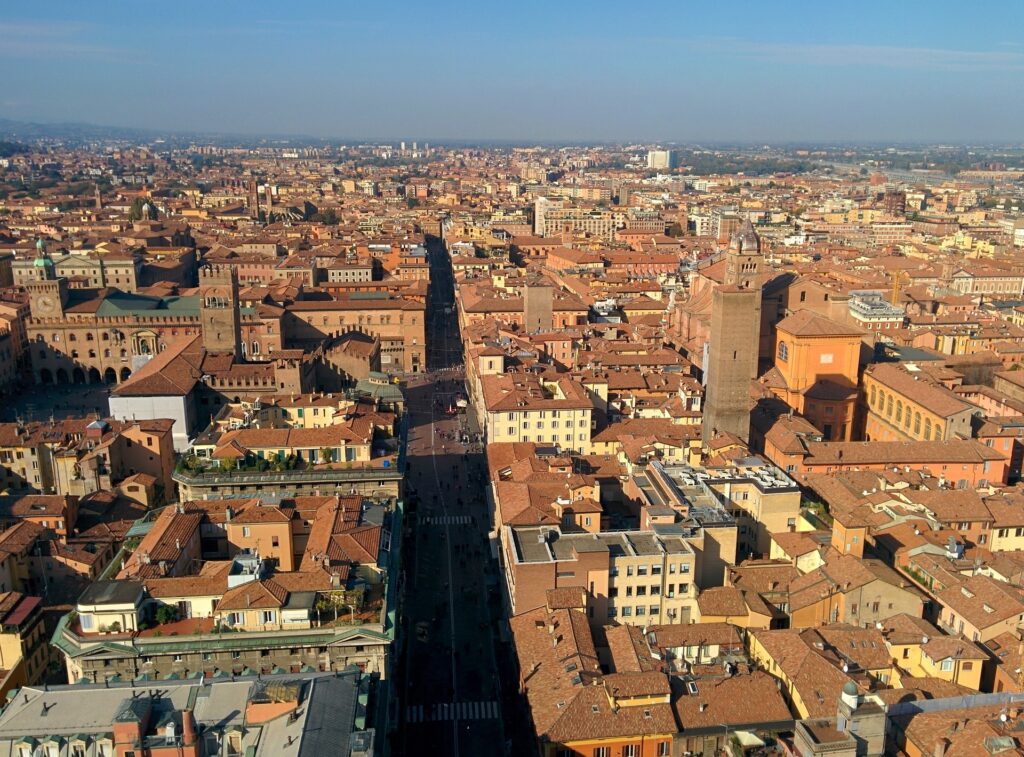 Another church worth a visit is the atmospheric Church of Santo Stefano, made up of his seven religious buildings built by the Benedictines from the 10th century to his 13th century. Its two leaning towers, Asinelli and Garisenda, are tall slender pillars of brick and stone, taller than Pisa's famous tower. These are remnants of the Middle Ages, when families had their own fortified towers attached to their homes.
Padua
Padua (or Padua in Italian) is a modest Italian city in the Veneto region waiting to be discovered. Not very popular with tourists, but worth a visit. It doesn't boast the history and treasures of Venice or Florence, but it has that special little surprise that makes it feel like you've found 'your own' Italy.
Day 5: Venice
Venice is the capital of Italy's Vento region, made up of over 100 small islands. Depending on who you ask, Venice is known as one of the most romantic cities in the world.
Venice is a short train ride from Padua.
Explore The Famed Piazza San Marco
Piazza San Marco is likewise referred to as Saint Mark`s Square and is the maximum famous rectangular in Venice, and perhaps all of Italy! This iconic rectangular become constructed withinside the 12 century and the center-piece of the rectangular is Saint Mark`s Basilica which you may additionally tour. This is in which human beings feed the pigeons so in case you love birds, that is some time to arise near and private with them! Make positive to % accurately for Italy as you may be doing a number of taking walks in this itinerary!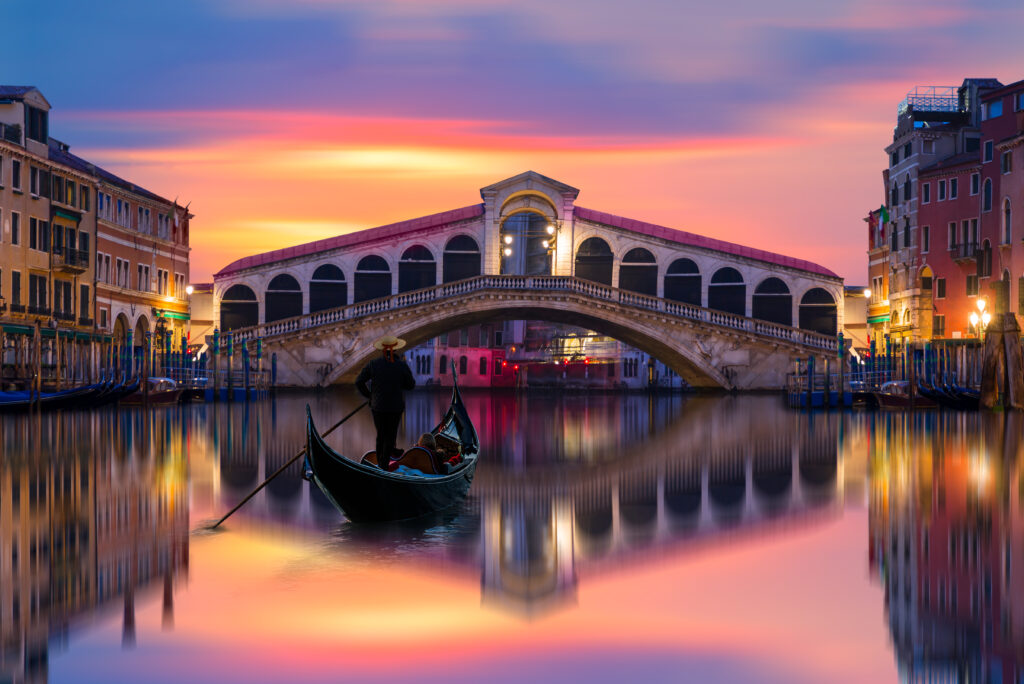 Climb The Companile di San Marco Bell Tower
The Companile di San Marco is the bell tower that stands tall over Saint Mark`s Square. You have visible it in lots of snap shots and a duplicate is even at Walt Disney World!
When mountain climbing the Companile di San Marco you'll get one of the nice perspectives in all of Venice! This is a fantastic spot for pictures at some stage in your 10 days in Italy itinerary.
Go On A Gondola Ride,
What journey to Venice is whole with out taking place a Gondola Ride? This is any such a laugh aspect to do at some stage in your 10 days in Italy itinerary and we quite suggest splurging on one!
These excursions offer a completely unique view of Venice which you wouldn`t get taking walks the streets or from different boat excursions! The Venetian Canals are a international in their own!
Marvel At Doge`s Palace
Doge`s Palace is an ornate gothic vicinity proper at the canals of Venice! It is a museum and showroom and one of the maximum mind-blowing palaces you'll see at some stage in your journey! If you're touring Venice in winter, indoor studies which includes this one are ideal to hold you heat and dry. Home to lacework, painting, sculpture and more, the Doge's Palace is the perfect place for architecture lovers.
Take a tour of the Venetian Islands
Another great way to see Venice is to go down the canals and explore the Venetian Lagoon. Visit the small towns of Murano, Burano and Torcello, depending on which tour you take.
Venice is not a walkable city, so a guided tour is the best way to see these islands and lagoons. You will also learn a lot of great information about Venice!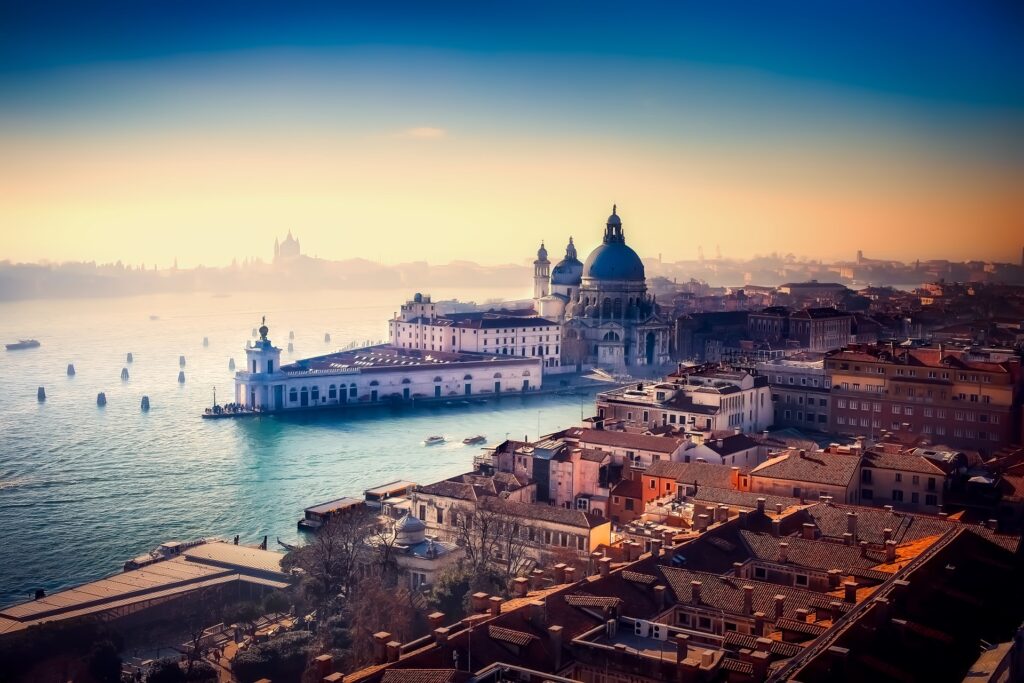 Cross the Rialto Bridge
The Rialto Bridge in Venice is the most famous bridge on his 10-day itinerary in Italy. Walking across this 16th-century stone footbridge is fun, but you can also step back and admire its beauty from afar. If you are a photographer, the Rialto Bridge in Venice will be a real treat when visiting Italy in his 10 days!
Day 6: Venice > Tuscany Wine Region (Montepulciano) > Rome
After breakfast, departure from Piazzale Roma heading to Tuscany. After lunch, quick stop to spend some free time. In the evening, you will arrive in Rome to check in into your hotel.
Tuscany Wine Region (Monotepulciano)
The Tuscan hills are adorned with stone towns, the foundations of which date back to the Etruscans. Each perched on a hill, many castles and towers once held a dominant position. It's hard to choose one as each has its own architecture, art, features and stories to tell. With quite a number of towers and surrounded by mostly intact walls, San he Gimignano looks like it was in the Middle Ages, when it was an important stop on the pilgrimage route to Rome.
Volterra was an important Etruscan center before the arrival of the Romans, and remains of both civilizations today. Arezzo's attractions are the legacy of the many artists, architects and poets who lived there.
Like Volterra, walled Cortona was an Etruscan settlement and later a Roman settlement, but it is also a reminder of Florentine past. Cortona is he one of the oldest cities in Italy. These hill towns are close to cities such as Florence, Siena, Pisa and Luca, so Tuscany has many of the best places to visit in Italy.
Day 7: Rome
Now we have another day, in rome. So incase you couldnt fit in the activities to do in Rome in 1,5 days. Here are some more time in Rome !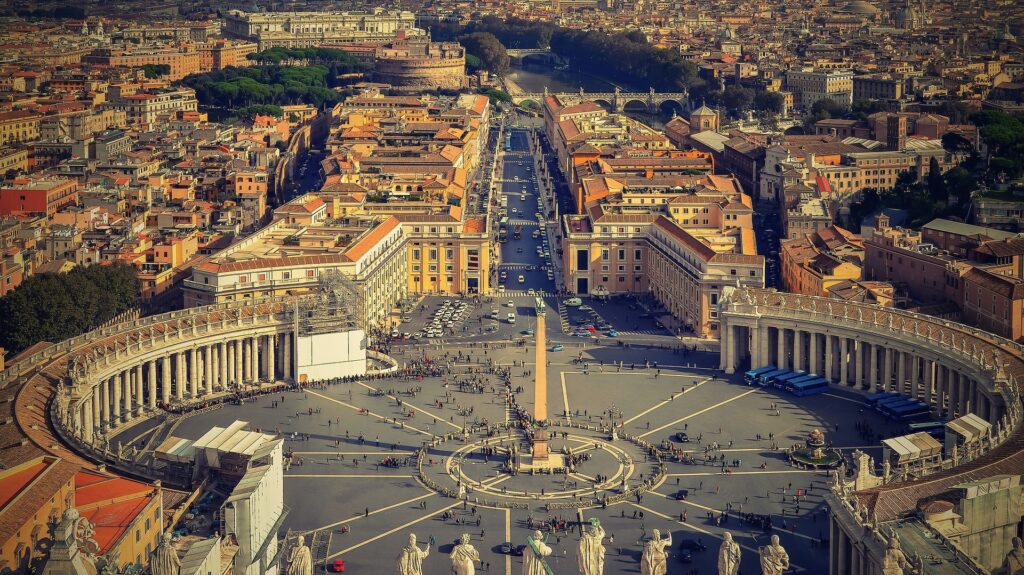 Day 8: Rome > Naples > Pompeii > Sorrento
After breakfast, pick up at your hotel in Rome at 7:00 am approximately. Arrival in Naples and short panoramic tour climbing up to Vomero hill.  Descending towards the port of Mergellina, you will leave the city and travel south towards Pompeii.  After the visit, you will drive along the Sorrentine Coast, arriving in Sorrento for dinner.
Naples
Just as canals are the hallmark of Venice and Renaissance is the essence of Florence, in Naples it's the sheer exuberance that captivates you. It's a busy place, with narrow streets full of color, noise and life.
Naples has everything you need to see, do and experience: churches full of treasures, magnificent palaces that lavish the wealth of European kings, and premier archaeological museums showcasing discoveries from nearby Pompeii. There is much to do.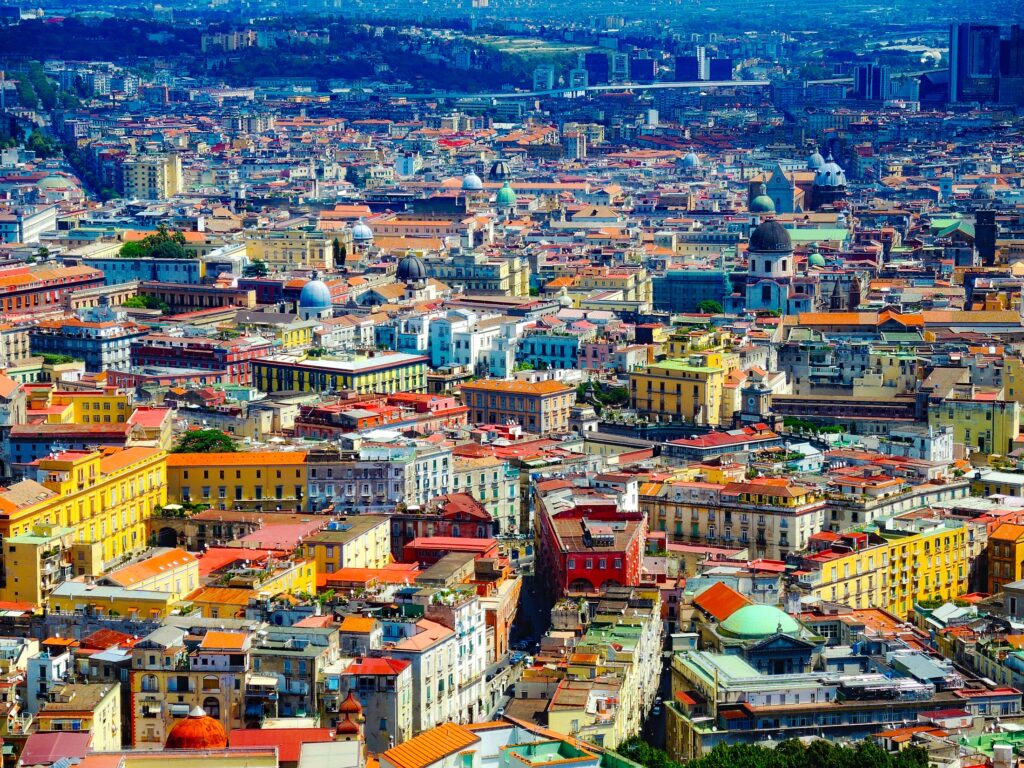 Stroll along the coast with the locals and enjoy views of Mount Vesuvius across the bay, take ferries to Capri and magical Sorrento, and visit the glass-domed Galleria Umberto I Shop in and be sure to try the pizza – the Neapolitans say they invented it.
Pompeii
In 79 AD, Mount Vesuvius violently and suddenly erupted, engulfing the flourishing Roman city of Pompeii, enveloping it in 20 feet of ash and pumice for over 1,000 years. Time stood still in the city until excavations beginning in the 18th century uncovered more than half of its buildings and public spaces. Organic matter such as wood, textiles and food is also stored in this hermetic seal, giving a more complete picture of a century of life. Even the tableware and food items have been preserved as they were at the time of the earthquake.
Sorrento

The famous island of Capri rises from sheer cliffs out of the Tyrrhenian Sea, just 20 kilometers from Sorrento. A haven for the Roman emperors Augustus and Tiberius, it today attracts a constant stream of tourists who arrive frequently by ferry or hydrofoil from Sorrento and Naples.
Day 9: Sorrento > Capri > Rome
After breakfast, get ready for an exciting excursion to the island of Capri. Afterward, enjoy lunch at a local restaurant and then roam the island at your own pace. Once back on the mainland, return to Rome in the evening for your last overnight.
Capri
Although very small, only 4 miles long at its longest point, it has two towns: Capri and Anacapri above it. The town below has chic shops and cafes filled with passers-by trying to spot celebrities. Anacapri is home to the beautiful Villa San Michele and its gardens.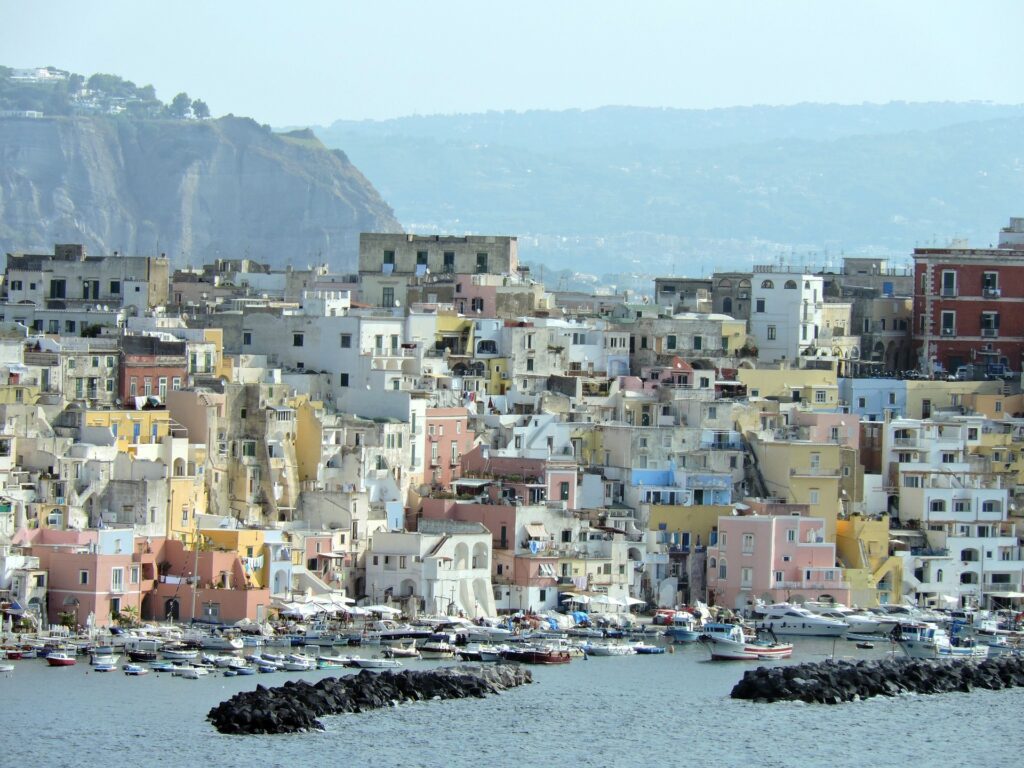 One of the best things to do in Capri is a trip to the Blue Grotto. The Blue Grotto is a large flooded cave with reflected sunlight illuminating the water from within. On the other side of the island is the beautiful Marina Piccola, a small beach at the foot of a cliff sheltered by the steep Faraglioni cliffs. Like Capri, the enchanting city of Sorrento seems made for entertainment. Surrounded by candy-colored buildings and lemon trees, the landscape includes Naples and its bay, Mount Vesuvius, and Capri. It's the perfect city to stroll, sit in a cafe, or make a day trip to Capri, the Amalfi Coast, Pompeii or Herculaneum.
Day 10: Rome Departure
After your breakfast at the hotel transfer to the airport for your onward flight.