Florence Less Than 48 Hours
Introduction
Florence Less Than 48 Hours- Few cities are so compact in size or so packed with extraordinary art and architecture masterpieces at every turn. The urban fabric of this small city, on the banks of the Arno river in northeastern Tuscany, has hardly changed since the Renaissance and its narrow cobbled streets are a cinematic feast of elegant 15th- and 16th-century palazzi (palaces), medieval candle-lit chapels, fresco-decorated churches, marble basilicas and world-class art museums brimming with paintings and sculptures by Botticcelli, Michelangelo et al. Unsurprisingly, the entire city centre is a Unesco World Heritage Site. Firenze, the cradle of the Renaissance, is one of Europe's great art cities.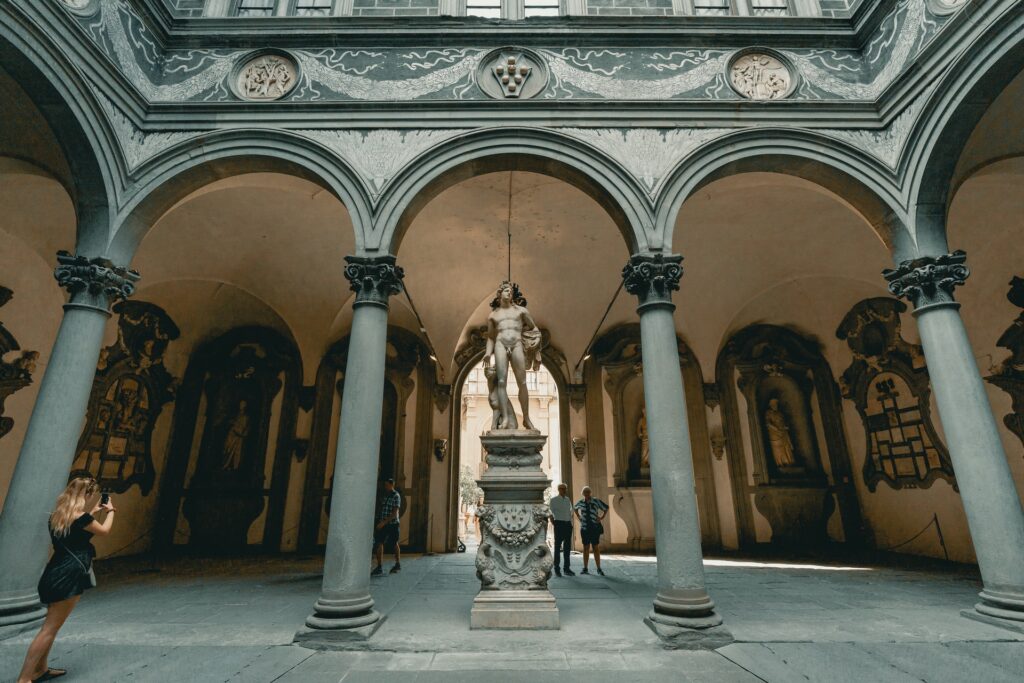 With frescoes by Giotto and Ghirlandaio, canvases by Botticelli and Bronzino, and sculptures by Michelangelo and Giambologna, there is so much exquisite art and architecture within its ancient walls that it's easy to become overwhelmed. But, there is more to handsome Florence than just museums and monuments. It is bursting with quirky shops and quality crafts; a living city with an eclectic cultural life that embraces opera, classical music and contemporary art. The restaurant and nightlife scene is also very much thriving. Escaping for some downtime is rather convenient, given the city's proximity to the vine-covered hills of Chianti, as well as other Tuscan art towns such as Arezzo, Siena and Lucca. Florence's diminutive size means everything is very accessible, with most of the main sights lying within walking distance of one another. All in all, this is one of Europe's most civilized long weekend destinations.
Florence City Breaks
City Hack
One of two new tram routes to open in early 2019, the T2 runs between Florence Peretola airport and Santa Maria Novella train station. Trams run from the airport between 5am and midnight (Sunday-Thursday) and until 1.30am Friday and Saturday departing every 6-7 minutes at peak times with a journey time of around 20 minutes. Tickets cost €1.50 and have to be bought from the machines at each tram stop. See gestramvia.com for further information.
State museums all over Italy (in Florence this includes the Uffizi, the Accademia, the Bargello, the Pitti museums and the Medici Chapels) are free on the first Sunday of every month. The good news is that you save the admission charge: the bad news is that queues are endless.
Let's Start Our 48-Hour Challenge  
Stand on a bridge over the Arno several times in a day and the light and mood changes every time. At sunset hike to Piazzale Michelangelo to be dazzled by a palette embracing every known shade of soft pink, orange and fiery amber. Surprisingly small as it is, Florence looms large on the world's 'must-sees' list – and not just for its unmatched treasure chest of art. Rich in culture, backdropped by history and anchored by family, faith and food, the Florentine lifestyle is enviably sweet. Enjoy a go-slow afternoon passeggiata, indulge in an aperitivo at dusk, savor la dolce vita…
Day 1
Morning: Get an early start on your first day to tick off some of the busier sights. To get a feel for the layout of the city, tackle the 414 steps to the top of Giotto's Campanile (Piazza del Duomo). The bell tower offers magnificent views over the sea of terracotta rooftops in the centro storico, divided by the Arno River.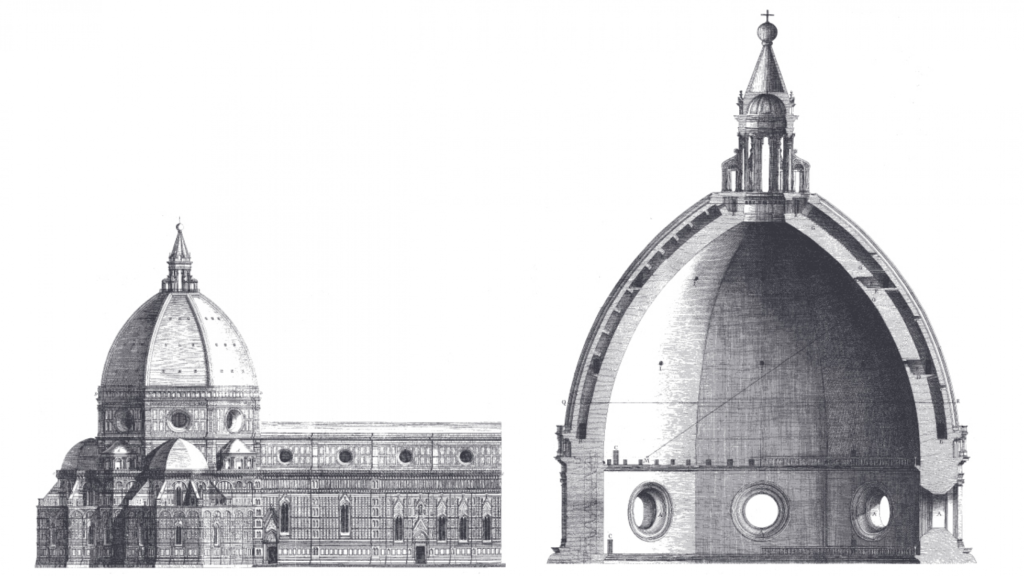 Back on street level, size up the set piece that is Piazza San Giovanni with the vast bulk of the Duomo, the Baptistery and the Campanile – Florence's spiritual heart. The Duomo (Via della Canonica, 1; 00 39 055 230 2885) is worth visiting for the sheer size of the place and to climb inside Brunelleschi's Dome (another 463 steps).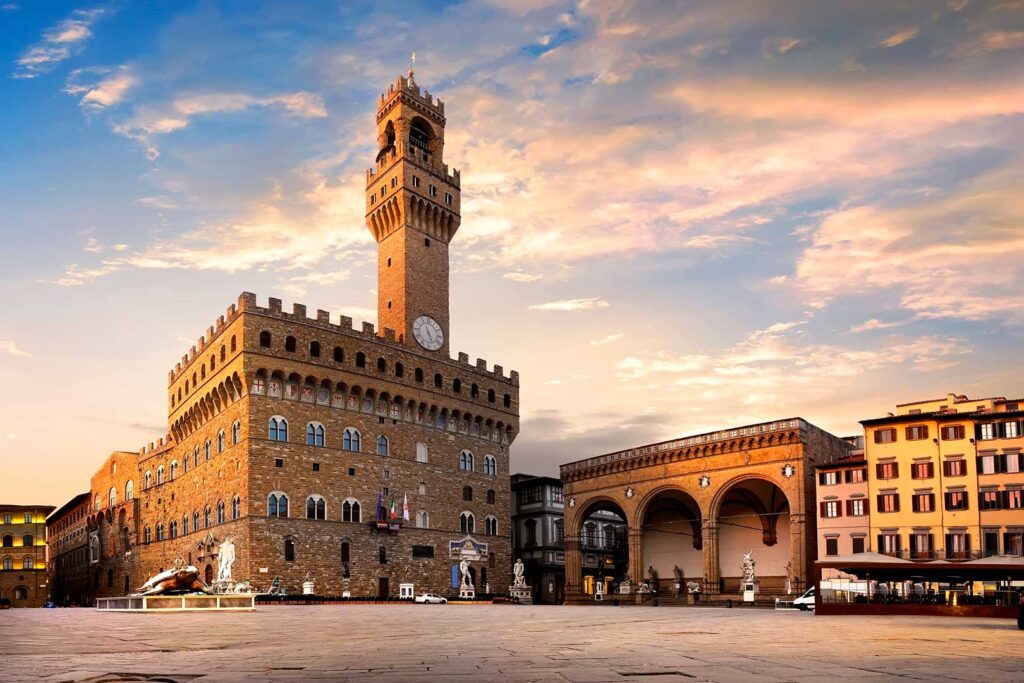 At the southern end of Via Calzaiuoli lies Piazza della Signoria, Florence's political power hub past and present, with its imposing town hall and monumental statuary. Highlights include Benvenuto Cellini's Perseus, shown brandishing the severed head of Medusa under the Loggia dei Lanzi.  Take a cappuccino break on the terrace of historic Café Rivoire (Piazza della Signoria, 5/R; 00 39 055 214 412) and brace yourself for what is arguably the world's greatest haul of Renaissance art at Galleria degli Uffizi (Piazzale degli Uffizi, 6; 00 39 055 294 883). To view the entire collection at leisure, you need at least four hours. Must-sees include the three great Maestàs by Giotto, Cimabue and Duccio, Gentile da Fabbriano's Adoration of the Magi, the Botticellis and Caravaggio's Medusa. Advance booking is essential.
Afternoon:
The lunch-only Trattoria Sergio Gozzi (Piazza di San Lorenzo, 8R; 00 39 055 2819 4100) lies in the heart of the San Lorenzo market area. The pasta with ragù, ribollita (a bean and bread soup), stuffed rabbit and Florentine tripe are cheap and authentic.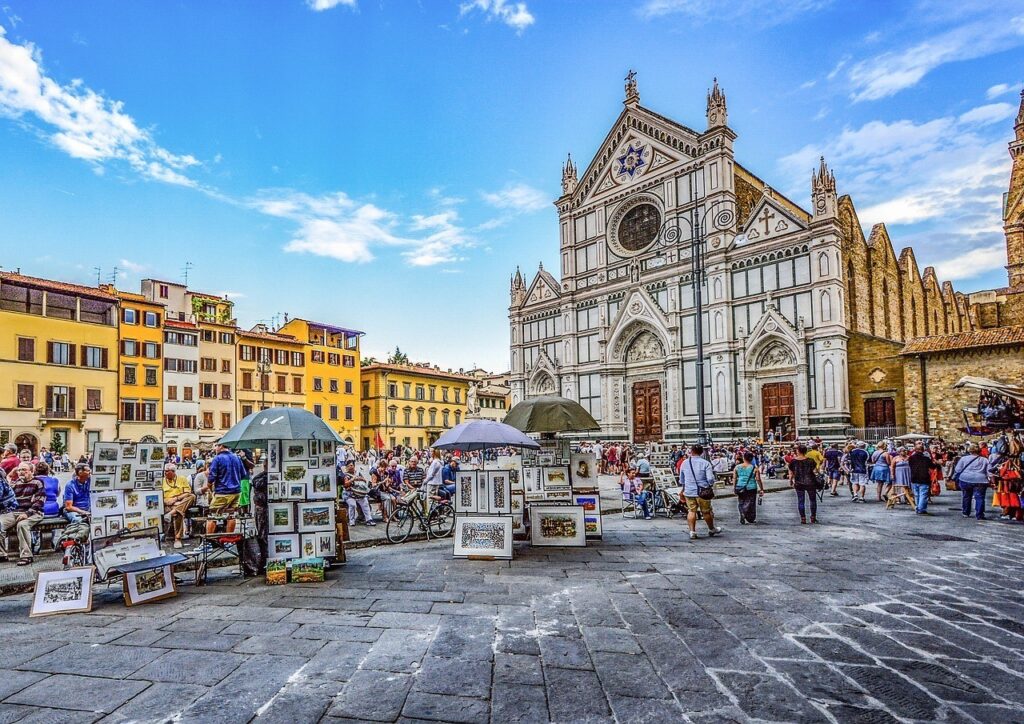 Skip dessert and opt for a gelato at Mercato Centrale (Via dell'Ariento; 00 39 055 239 9798), housed in a 19th-century iron and glass building. The ground floor is filled with traditional produce stalls, but the first floor has been transformed into a food hall laid out with stalls selling a staggering array of top-notch produce from all over Italy, including lip-smacking gelato and artisanal chocolates from Cristian Beduschi. The stalls set up outside around the market building sell leather goods and other knick-knacks; prices are cheap, but don't expect the quality to be the highest and do be prepared to bargain.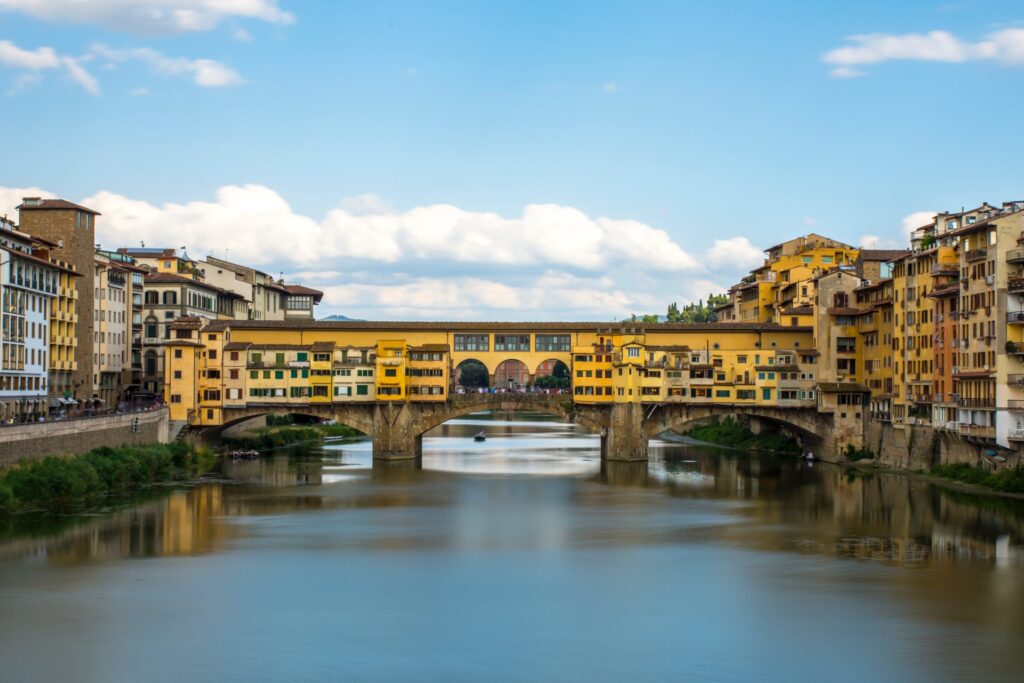 One of Florence's best kept secrets is just around corner in Palazzo Medici-Riccardi; the tiny Cappella dei Magi (Via Cavour, 3) is decorated with top-to-toe frescoes by Benozzo Gozzoli. A gentle boat tour along the Arno in a traditional wood barchetta – with wine aperitivo – is a relaxing way to end a busy day and offers an unusual perspective on the city. The tour starts with a guided walk from Piazza della Repubblica to the waterfront. Advance booking recommended.
Late:  For a treat, book a table at Michelin-starred La Bottega del Buon Café (Closed due to restriction as of the date of this post) Lungarno Benvenuto Cellini, 69/R; 00 39 055 553 5677) where the cozy ambience and assured cooking will soothe sore feet and art fatigue. The Capelletti, stuffed with pigeon, and the venison with apple and Sangiovese wine, are warming choices.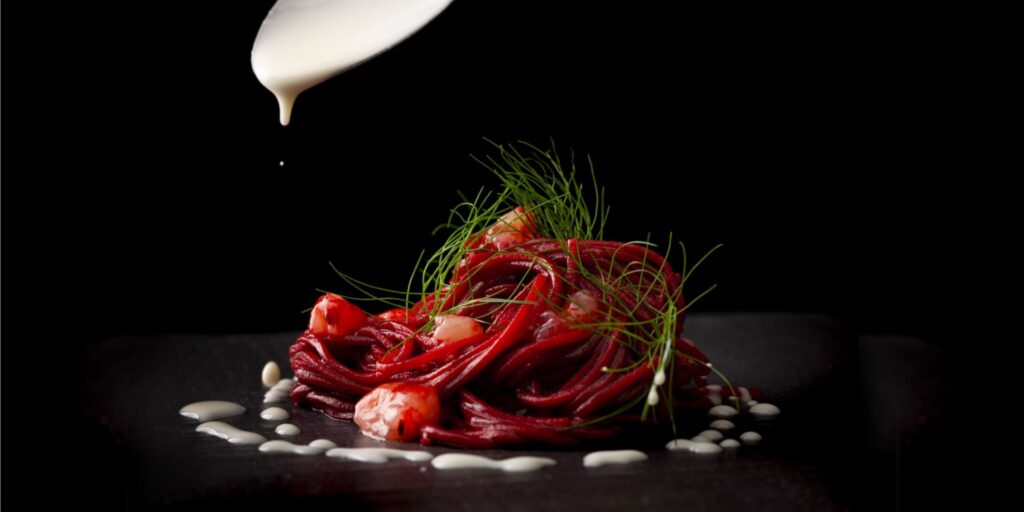 Wind up the evening with a nightcap in Santa Croce. The neighborhood comes alive after dark with student drinking dens and small clubs, but Locale (Via delle Seggiole, 12/R; 00 39 055 906 7188), with its mod-Renaissance décor, craft cocktails, late-night tunes and smartly dressed clientele, offers something altogether more sophisticated.
Day 2
Morning: Start the day by the statue of master jeweler Benvenuto Cellini in the middle of Ponte Vecchio. This ancient bridge may feel like tourist central in high season, but it has been a hub for small jewelry shops since the 14th century. Lovers of bling will be dazzled by the treasures on offer and competitive gold prices. Avoid the mass-produced stuff and seek out Fratelli Piccini at no. 21/23R where the jewellery is still made on site, and Dante Cardini, established in 1988, at no. 34.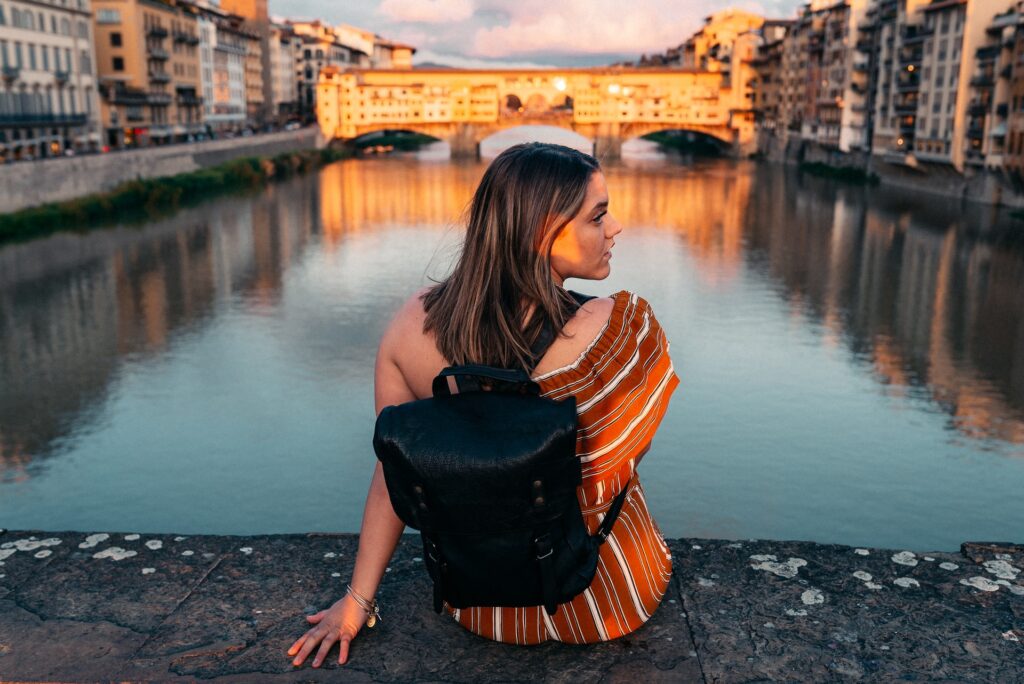 Head south across the bridge to Oltrarno (literally 'beyond the Arno'), a beguiling area of grand palazzi, cobbled streets, quirky boutiques, artisan workshops and trendy cafés and restaurants. Pop into Madova (Via de' Guicciardini, 1/R; 00 39 055 2396526) to stock up on exquisitely made gloves. Art hounds should check out Pontormo's masterful Mannerist Visitation in the tiny church of Santa Felicità (Piazza Santa Felicità, 3) before heading up the steep and winding Costa San Giorgio. Almost at the top is the Bardini Gardens (Costa San Giorgio, 2; 00 39 055 2006 6233), which offers fabulous views over the city. A little further lies the Forte di Belvedere (Via San Leonardo, 1), the fortress built by Ferdinando dei Medici, now a temporary exhibition space and popular hangout for young locals. Here, the view stretches beyond the cityscape into the rural Tuscan idyll of villas, walled gardens and olive groves.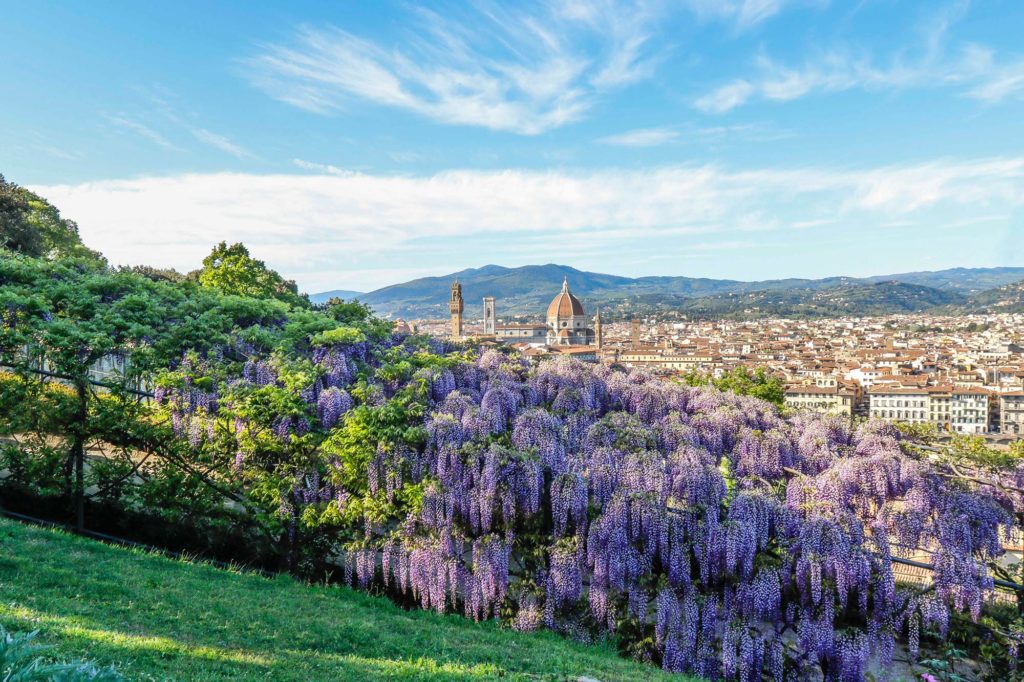 Refuel at Le Volpi e L'Uva (Piazza dei Rossi, 1/R; 00 39 055 2398132), a wine bar known for showcasing small, under-the-radar producers from all over Italy. It's the perfect spot for a cheese and pancetta-topped crostone (toasted sandwich) and a glass of something interesting.
Afternoon:  En route to the eastern reaches of the Oltrarno, you can take in the bucolic Boboli Gardens (Piazza Pitti, 1; 00 39 055 2298732), central Florence's largest green space with fountains, grottoes, quiet walkways and lichen-covered statues. Be sure to use the quieter Annalena entrance on Via Romana. The pretty Piazza della Passera lies at the heart of what is known as Florence's artisan quarter, and is home to hole-in-the-wall Gelateria della Passera (Via Toscanella, 15/R; 00 39 055 291882) where the delectable seasonal flavours include chestnut and fig.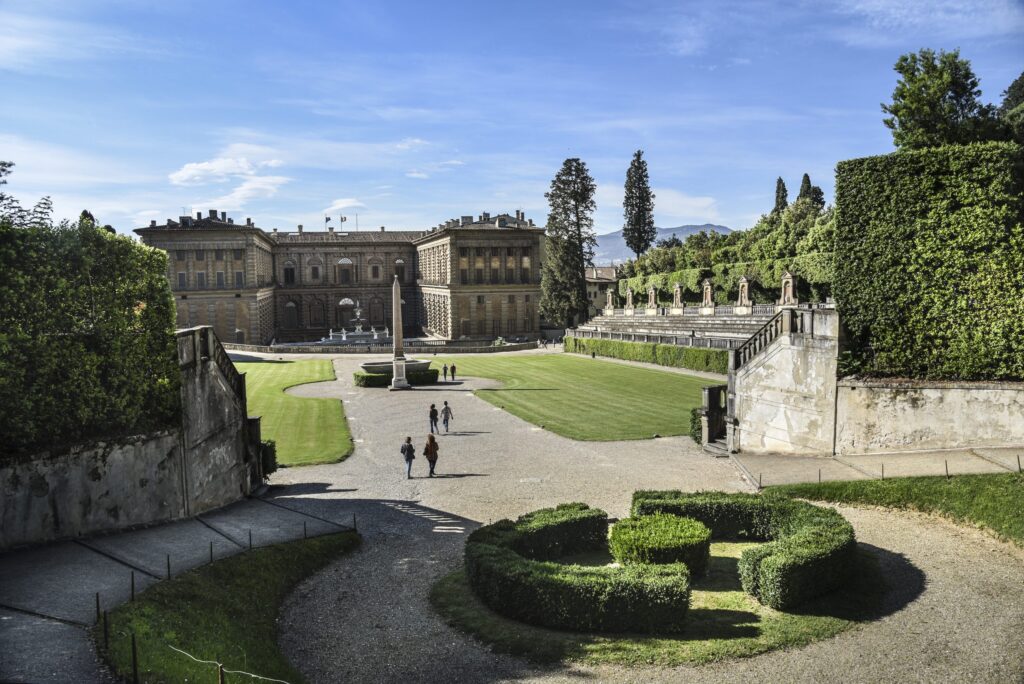 The narrow, cobbled streets around the square are lined with the workshops of skilled craftsmen, dating back to the mid-16th century when the Medicis moved into nearby Palazzo Pitti. With them came the cabinet makers, seamstresses, bookbinders, gilders and furniture restorers. You can visit many of the botteghes (workshops) to see today's artisans in action during shop hours (Mon-Fri 8.30am-12.30pm and 3-6pm, but hours can vary) as long as you don't get in the way.  Nearby Piazza Santo Spirito, which hosts a small daily market, is the centre of the boho-chic Oltrarno; the eponymous church, with its blank facade, was Brunelleschi's final, unfinished work and has a serene, beautifully proportioned interior.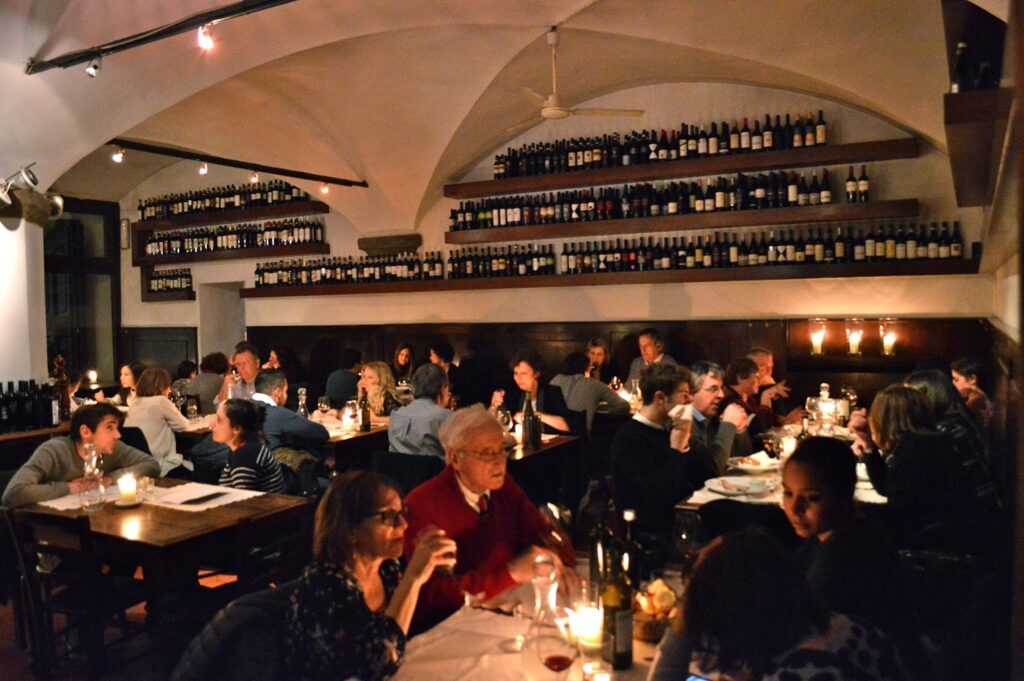 Late: Il Santo Bevitore (Via di Santo Spirito, 64/66R; 00 39 055 211264) is a vaulted, wood-panelled restaurant hugely popular with both local foodies and clued-up tourists, so booking is essential in order to taste the mod-Tuscan cuisine: mushroom risotto with guinea fowl and blackcurrants and roast suckling pig are musts.  Piazza Santo Spirito is also a popular year-round hangout for late-night drinks and music. Linger in the square to catch an al fresco gig in the summer; when the temperature drops, go for a drink at Volume (Piazza Santo Spirito, 5/R; 00 39 055 2381460) an inviting café-bar with vaulted ceilings and plenty of books.
Attraction Tickets