Thessaloniki Less Than 48 Hours Challenge
Best Short Break  in Thessaloniki
Thessaloniki Less Than 48 Hours : Throughout history, the city of Thessaloniki has always came in second place—the second-biggest city in modern Greece, the second-biggest city of the Byzantine Empire, and the same fate under the Ottoman Empire. No harm, no foul though, because the phrase 'second is the best' exists for a reason. Thessaloniki is an incredibly easy city to love. A laid-back attitude exists no matter where you turn, from the winding streets of the old neighborhoods in Ano Poli all the way down to the city's expansive sea front. It's a big city with a beach mentality, and the city pulses with a multicultural vibrancy that can be found in the cuisine, architecture, and people. Thessaloniki manages to integrate its history into its modern bustle in such a seamless way that you might overlook a 1700-year-old monument without blinking an eye. You won't want to, though—there's no rush here.  Thessaloniki never disappoints. There are also ample shopping opportunities, beautiful parks and incredible views of the city from the high acropolis. To top it all off, you can satisfy the appetite you worked up with cold Greek coffees, delicious traditional meals like Thessaloniki's famous mezze (small dishes) and rooftop cocktails. The atmosphere of the city is vibrant yet there's so much to enjoy that's wonderfully, traditionally Greek.
Lets start our challenge
Day 1
Whether you get to Thessaloniki  by airplane, cruise ship, train or bus ,  after arrival to the hotel, go out to walk through Aristotelous Square and Athonos Market. At the centrally located, lamp- and rose-bush-lined Aristotelous Square, families, walkers, and elderly people sit at cafés and take in the sea-front location. In the surrounding streets of the square, you'll find the popular central market. In the wee hours of the morning, chefs come to grab the best pick of seafood (there's nothing like the smell of raw fish to really get your blood pumping early in the morning). Fish markets rub shoulders with the meat markets, which rub shoulders with fresh fruit stands and small shops. If you're not entirely keen on picking up some anchovies to bring back to the hostel, you can buy olive oil, fresh flowers, and cheap clothes, too.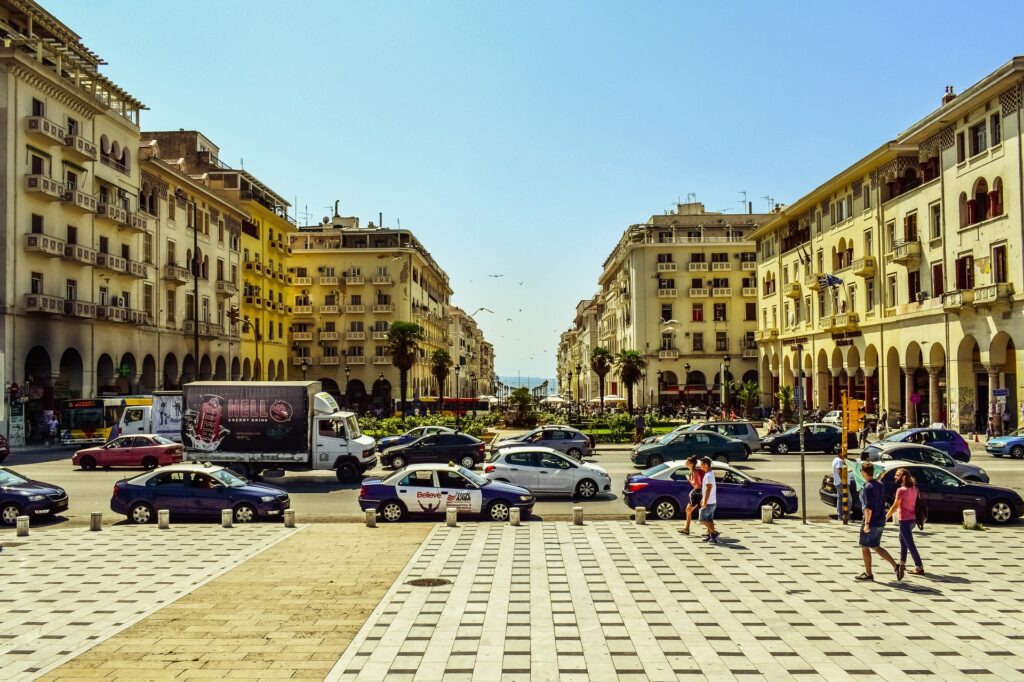 One of the things Thessaloniki does very well is integrating old stuff with new stuff. A good example is the Roman Forum (Ancient Agora) that lives smack dab in the middle of a popular restaurant and café neighborhood. The Forum features your typical Ancient Greek remains, including two pools and a theater that once sat 400 people. Underneath, there's a museum that gives a thorough history of the city and the site. An interesting tidbit: the square was occupied by the Germans during World War II and was used as a concentration site for prisoners. The best pictures of the large forum can be taken for free, and the admission price is primarily if you want to go to the museum.
Evening
Many of the best traditional restaurants are in Ano Poli. Eateries line the Tsinari area, frequented by locals and tourists which creates an atmosphere both authentic and vibrant. We like Igglas, for traditional food with a modern twist including the area's famous mezze (small plates). Skip over to La Rosa Negra on Chapsa street for a unique night of Latin music and dancing, then rest your head at one of the area's excellent hotels. Grab some Greek retsina to drink while you watch the sunset like a local from Ano Poli's high acropolis.
Day 2
Morning : Things that don't get easier with time: goodbyes, stage fright, and climbing up the steep hills of this neighborhood. You can distract yourself with the winding roads and pastel-colored surroundings, but at the end of the day it's still a sweaty feat to be conquered. And sure, you could take the bus, but then what would you complain about? It's worth it though. The neighborhood has maintained its Ottoman and Turkish influences, seemingly untouched by a 20th-century fire. Notable landmarks in the neighborhood include Vlatadon Monastery and Trigonou Tower, which offer the best views of the city, the walls of the Ottoman fortress Yenti Koule, and the hostel Little Big House, which might as well be a landmark in our humble opinion.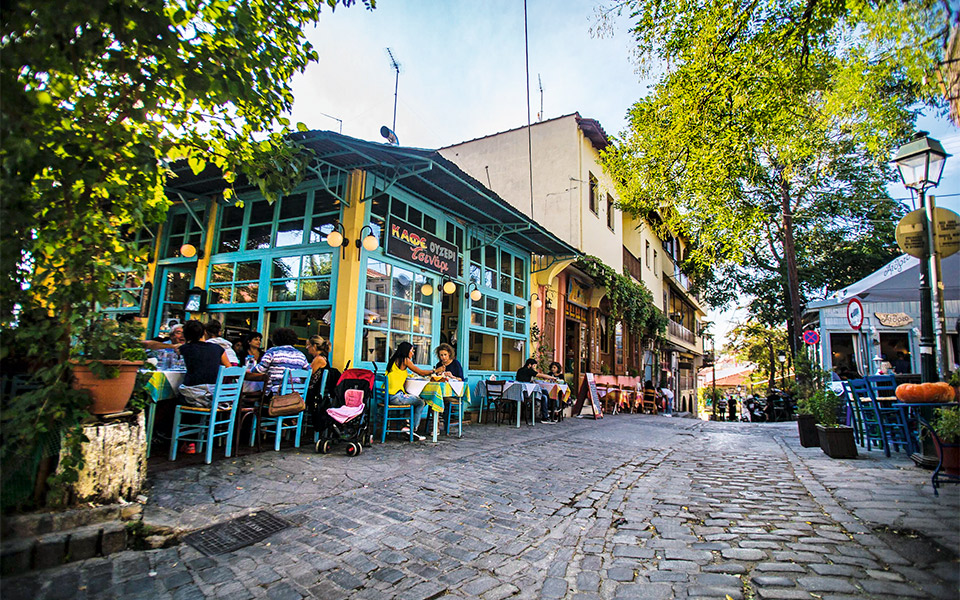 Afternoon: Walk around the Rotunda and under the Arch of Galerius :  The Rotunda of Thessaloniki will spin your head right round as you gaze up at its large dome and rectangular recesses. While it's gone through some serious wear and tear since 300 CE, there are still remnants of the mosaics and murals left on the concrete walls. Originally created as either a temple for ancient cult worship or as a royal mausoleum (not sure how those two can be confused, but whatever), the rotunda was converted to a Christian church, then to a mosque, and then again to a church (they really need to make up their minds). You might be tempted to lie on the floor to get as much of the dome in your photo as possible, but we recommend you don't from our personal, dirty experience. Next up is the Church of Agia Sophia. Greek Orthodox churches have a flair for the dramatic, but we're not mad about it. This Thessaloniki church is a prime example, featuring intricate wall decorations, shimmering gold mosaics, and a huge low hanging chandelier made of, we kid you not, golden fowl. The church was a once a basilica, then a church, then a mosque, and then went back to being church in 1912. It's a place for worship more than a tourist destination, so cover those shoulders and bring your respect.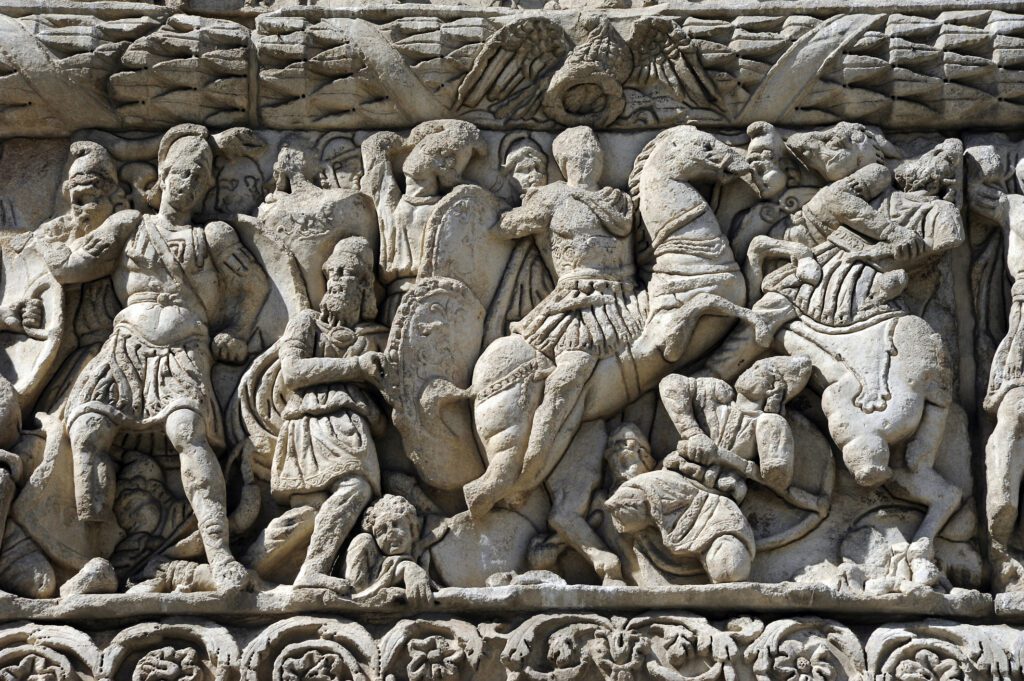 Evening: These historical sites are all near the waterfront, which really comes to life at night. After your day of learning, relax with an evening stroll down the promenade as the sun sets over the blue Aegean: the most Greek of sights. Stop for dinner with a view – Agioli is best – then sip cocktails or beers at Thermaikos Bar as the sky becomes a blanket of stars. Lastly, congratulate yourself – you've truly experienced the wonder of Greece.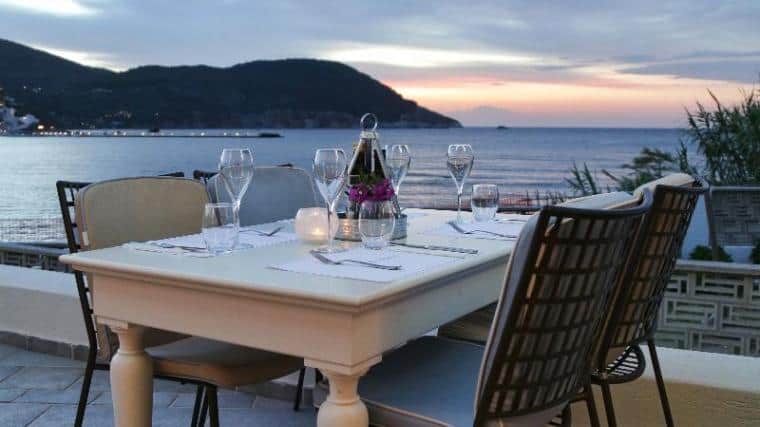 Day 3
Morning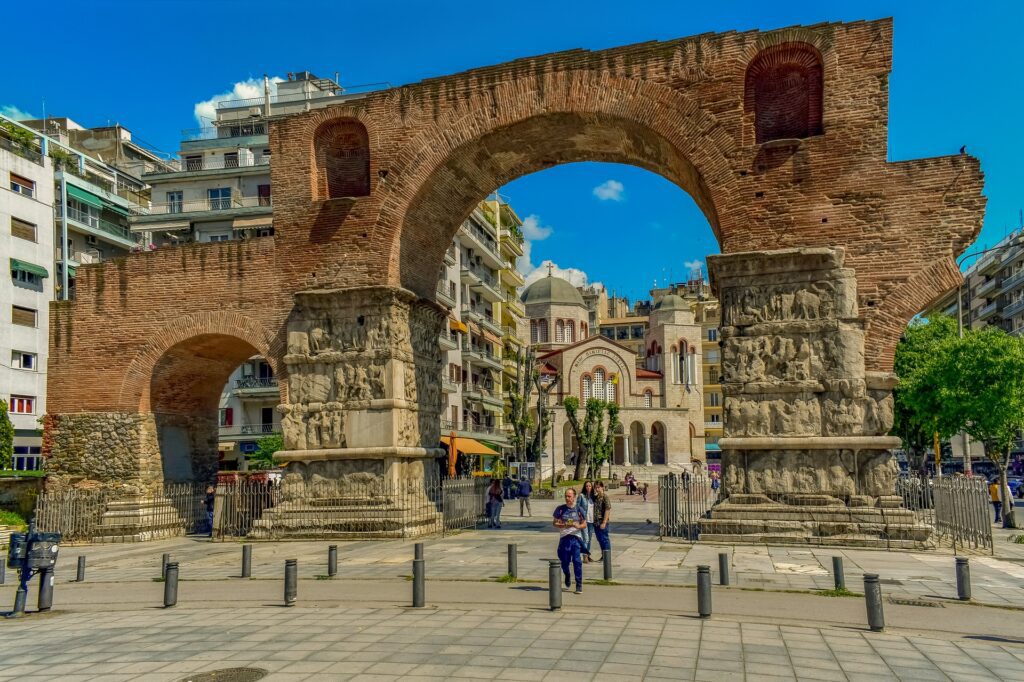 Instead of having your breakfast, we recommend to have a brunch at Canteen (Map)  Its brunch menu is exceptional with many options for you to find the appropriate dish. It was awarded in 2019 as the second-best all-day Restaurant, and as the best all-day restaurant in Thessaloniki, by Michael Cacoyannis Foundation. Its menu consists of all the delicious things a brunch should have: pancakes, sandwiches, eggs, and desserts. The dishes are so tempting that is hard to decide which one to take. We suggest starting with a savory dish, such as eggs cooked anyway and end your brunch with a sweet pancake, topped with praline and berries. We also suggest Estrella (Map) . Estrella is a major player when it comes to brunch. Nowadays, there are many Estrella stores in Greece, but the original one, the one that opened first (proudly present!) is the one at 48 Pavlou Mela Street in ThessalonikiThe traditional koulouri (bagel) of Thessaloniki, which is stuffed with an omelet, feta cheese sauce, bacon, and handmade pink mayonnaise. If you prefer sweets more, then you should try the traditional tsoureki of Thessaloniki filled with double chocolate and tahini cream. Tahini is sesame seed cream and and a healthier version of peanut butter, which all the cool kids like nowadays.