Gastronomy in Greece – You've come to a country blessed with a rare Mediterranean beauty, which unfolds in an extraordinary diversity of land and seascapes, opening your horizons to every possible kind of experience, not least gastronomical. Forget that the Greek sun and sea are there to put the finishing touches on our beaches. Think instead of the delicious things they produce, from the copious quantities of miraculous olive tree to the lowliest mollusk.
Greece promises to be a gastronomy experience that you'll never forget. Here you'll take part in a game of discovering new tastes and aromas, new combinations of foods, new fruits of the earth. The gastronomy here will excite you: traditional Greek breakfast, colourful authentic Mediterranean cuisine, local producs, fine wines, flavourful beers and local spirits.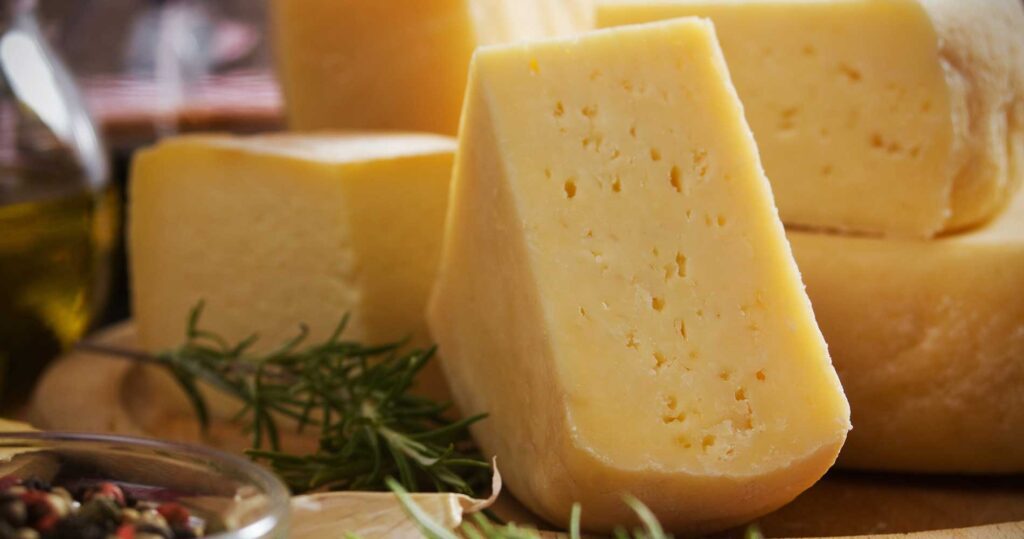 Every corner of the country has its unique  specialties, dishes that have evolved over time from the interplay of necessity and invention; from raw materials that grew naturally in harsh or fertile environments; from passersby – invaders or refugees – who introduced new ideas and from the Orthodox Church, whose stringent regulations regarding fasting compelled countless generations of housewives to create an enormous repertoire of wonderful vegetarian and vegan dishes. Come and discover Greek cuisine in all its manifestations; regional or Panhellenic, traditional or modern, sophisticated or simple. The single thread of Greek ingenuity connects all the culinary experiences you will have here.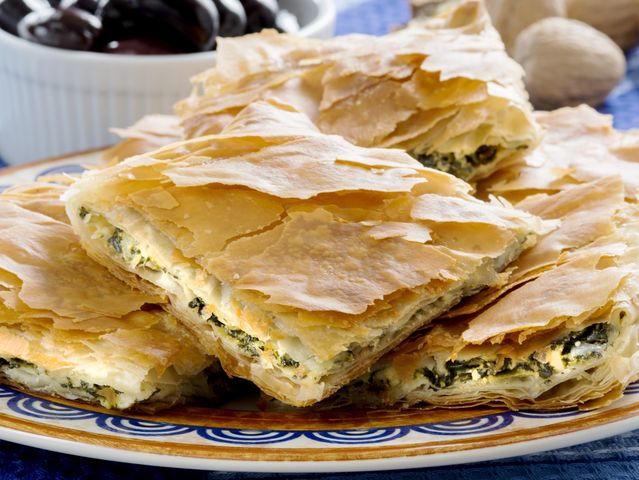 Greek cuisine in the big cities
In the big cities, you'll dine at innovative and star-spangled restaurants serving new Greek cuisine and you'll visit traditional markets that have been open since the 19th century. Shop windows and open-air displays will entice you with their novelties and freshness, inviting you to sample and taste familiar or unfamiliar foods. Live like a local in a land that has been influenced by waves of conquerors and embrace the habits that have for so long nourished body and soul of an entire nation. Every place is its own little gastronomic kingdom.
Gastronomic tradition in Greece

The key for any visitor is to 'go local', enjoy the gifts of the land and see and the company of people who have upheld ancient culinary traditions for centuries. Exchange toasts with your neighbours as you drink wine made from exquisite home-grown grapes. Have fun at lunch parties on Sundays and holidays that last till evening, enjoying traditional dishes that have been seasoned with love and special care.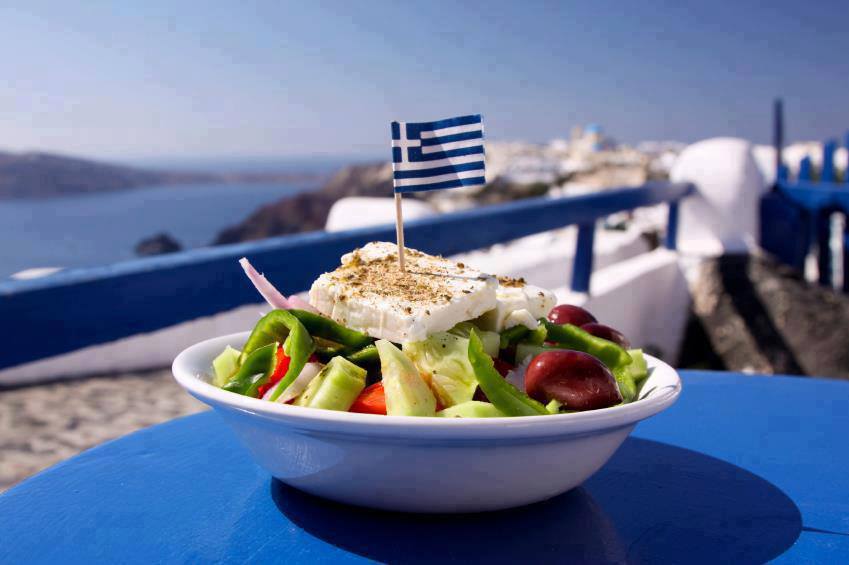 Greek products
Think of the gastronomic wealth of Greece as a giant gift basket full of natural perfumes and tastes. Peel the most succulent peach you've ever seen and let a glistening, juicy twine cascade over your wrists and fingers. Take a sip of fruity Nemean red wine or flinty Santorini white and let the sublime taste wash over you. Feel the energy flow after a light but fortifying Greek breakfast.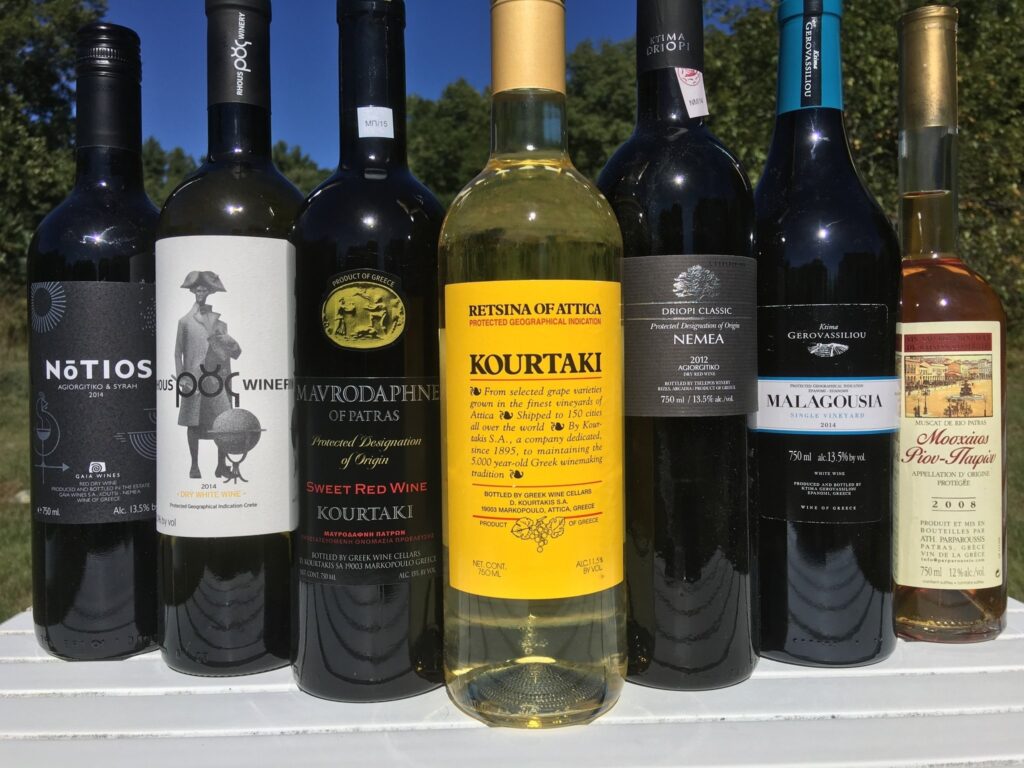 Ask the vendors at the farmers' markets to choose their best produce for you. Swim at dawn and watch the fishermen haul in their catch; then order it for lunch at the beach taverna. Let your senses revel in what freshly picked fruit and vegetables should really taste like. Imagine biting into the firm flesh of naturally grown tomato in the shade of a courtyard ringed by chattering cicadas.
Wine and Greece's local spirits
Discover award-winning Greek wine from historic vineyards. Share traditional local drinks – an aromatic tsipouro, ouzo or raki of a local producer – and enjoy the refreshing and flavourful Greek beers that have been gaining more and more fame in recent years. Finally be sure to try the one of a kind mastiha from Chios, as a liqueur as well as in a cocktail. The drinks and spirits that the Greek soil produces put the extra zing in those memorable holiday moments.
Turn your exploration of the flavours of Greece into an exciting gastronomic odyssey.