Top 5 Beaches in Spain
Introduction
Top 5 Beaches in Spain – Spain's geographical offerings tend take a backseat to its world-famous cultural traditions (think bull fights, flamenco and siestas), but they really shouldn't. Spain is filled with stunning shorelines and islands that resemble those in the Caribbean. We took into account scenic beauty, facilities, nearby sights and opinions from travelers and experts to bring you the Best Beaches in Spain. Got a favorite?
Ibiza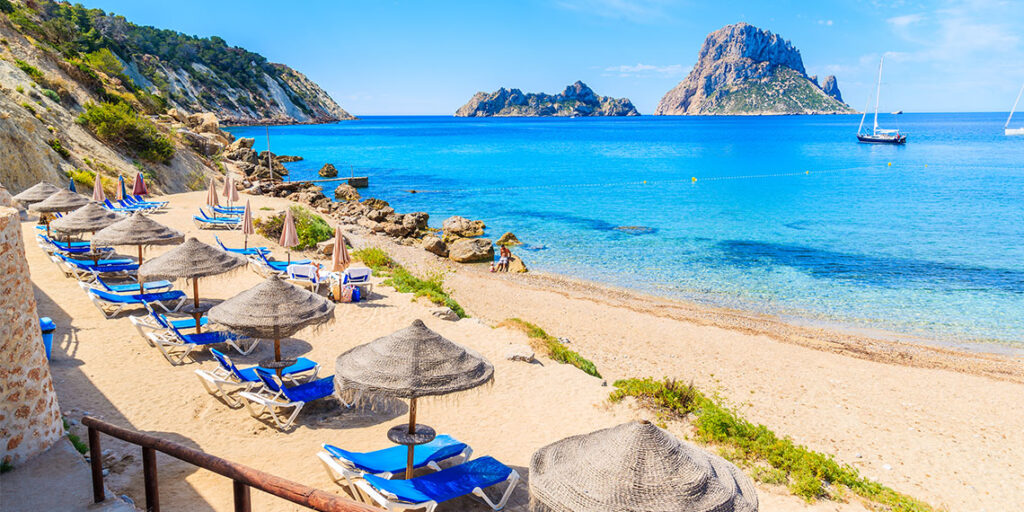 Known for its turquoise waters and lively nightlife, the island of Ibiza is located off the eastern coast of Spain. This Balearic island offers a unique spirit and breathtaking views of the Mediterranean. After a day lounging on sands, party seekers can dance the night away at clubs in Ibiza Town and Sant Antoni de Portmany, while those looking for a quieter atmosphere should head to Santa Eulalia, Es Caná or Portinatx
Mallorca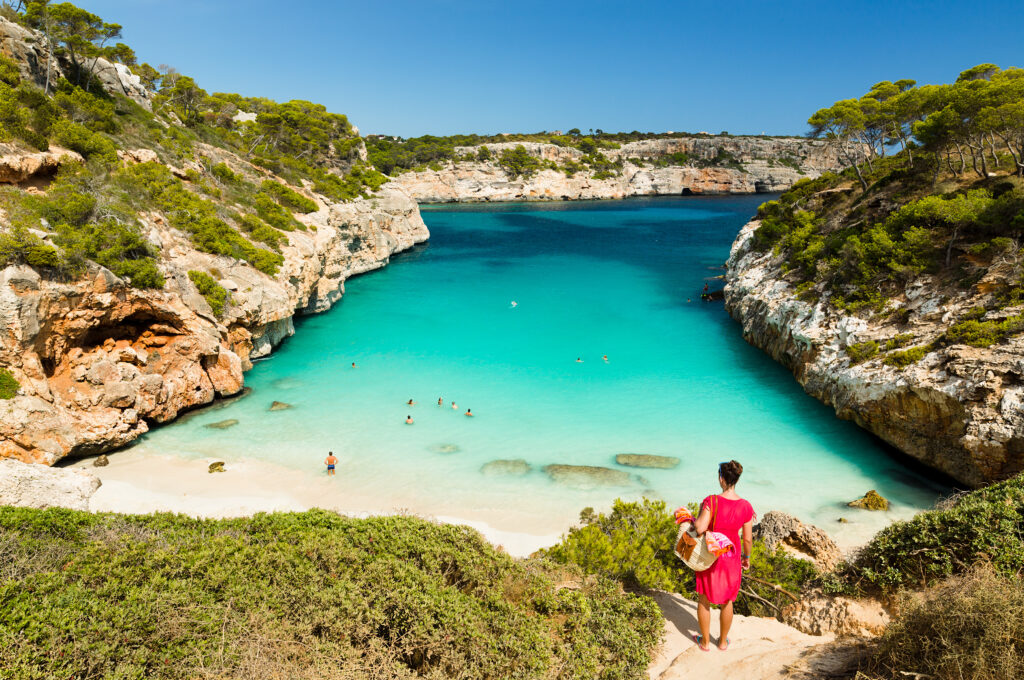 For an easy, breezy vacation full of nothing but days spent on the sand, head to Mallorca. Located off the eastern coast of Spain in the Balearic Sea, Mallorca offers dreamy beaches both big (Playa de Muro) and small (Cala Llombards), some of which are backed by picturesque medieval towns or the famed Serra de Tramuntana Mountains. Other top points of interest include the grand Palma Cathedral Le Seu and Alcúdia's charming old town.
San Sebastian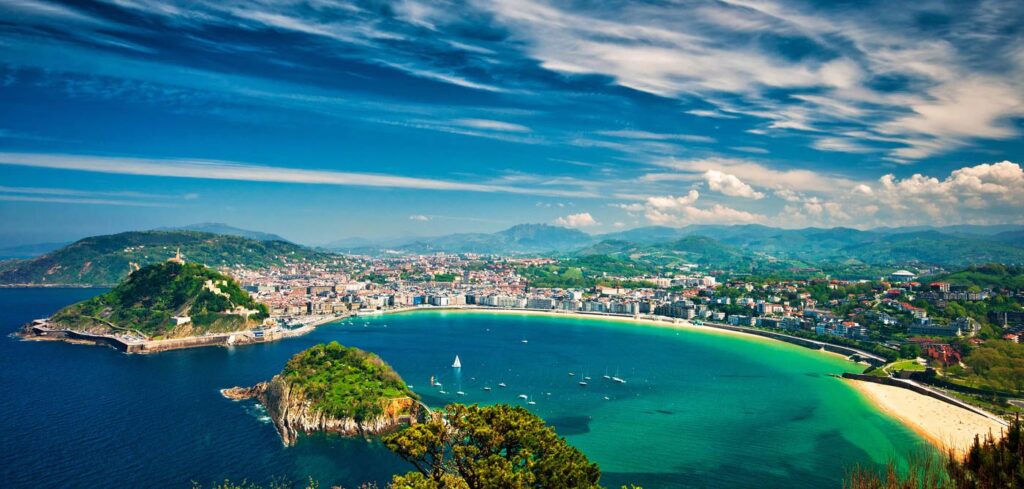 This northern beach town is a top summer vacation spot for Spaniards wanting to escape the oppressive heat of the south. Not only does San Sebastian offer cooler summertime temps (think highs in the low 70s) but it's also home to incredible shorelines. La Concha Beach is considered one of the most beautiful beaches in Spain, while Zurriola Beach is a hot spot for surfers. After a day of fun in the sun, satisfy your appetite by sampling the city's world-famous pinxtos.
Canary Islands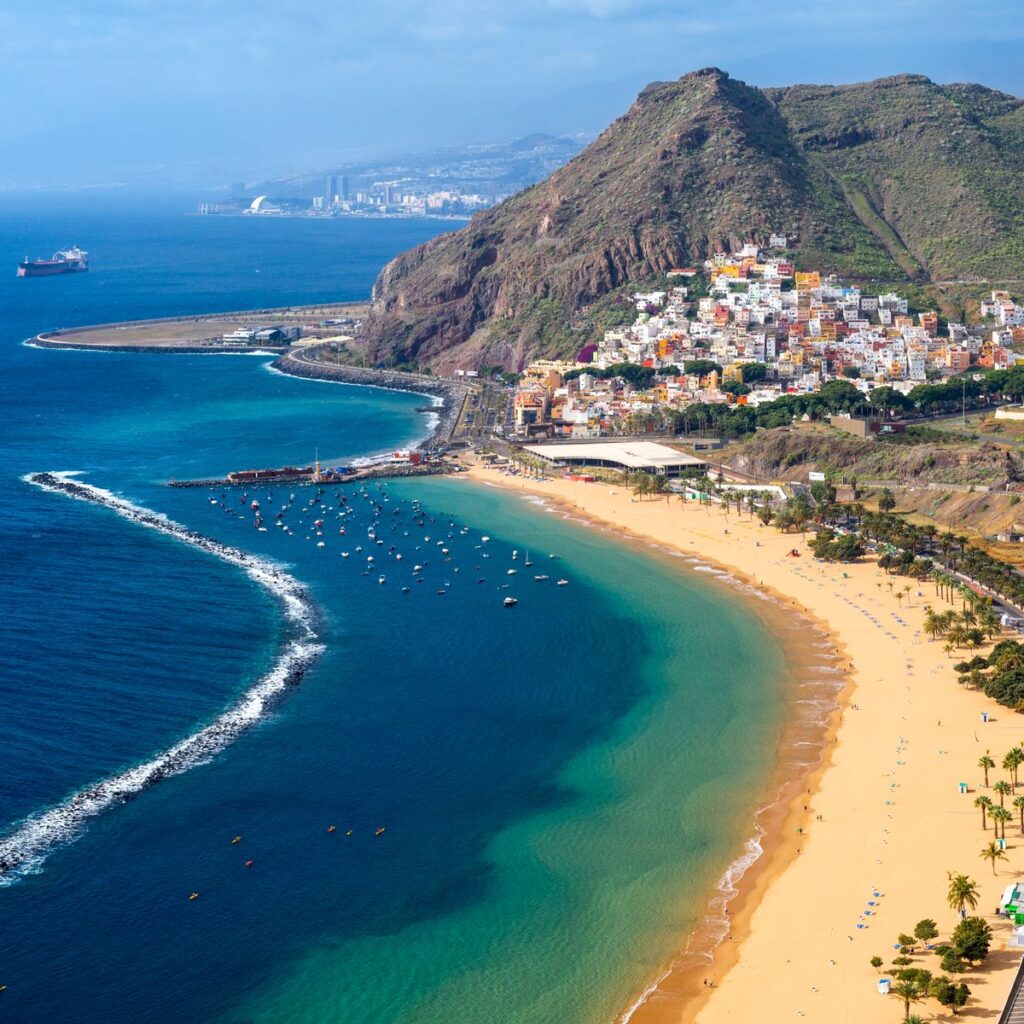 If you're looking for a far-flung beach getaway, the Canary Islands are certainly it. Located off the coast of western Africa, this Spanish cluster of seven islands features tropical beaches with vibrant waters so bright and blue, you may find it hard to leave at the end of the day. While here, be sure to visit the popular Playa de Maspalomas on Gran Canaria and explore the islands' national parks
Benidorm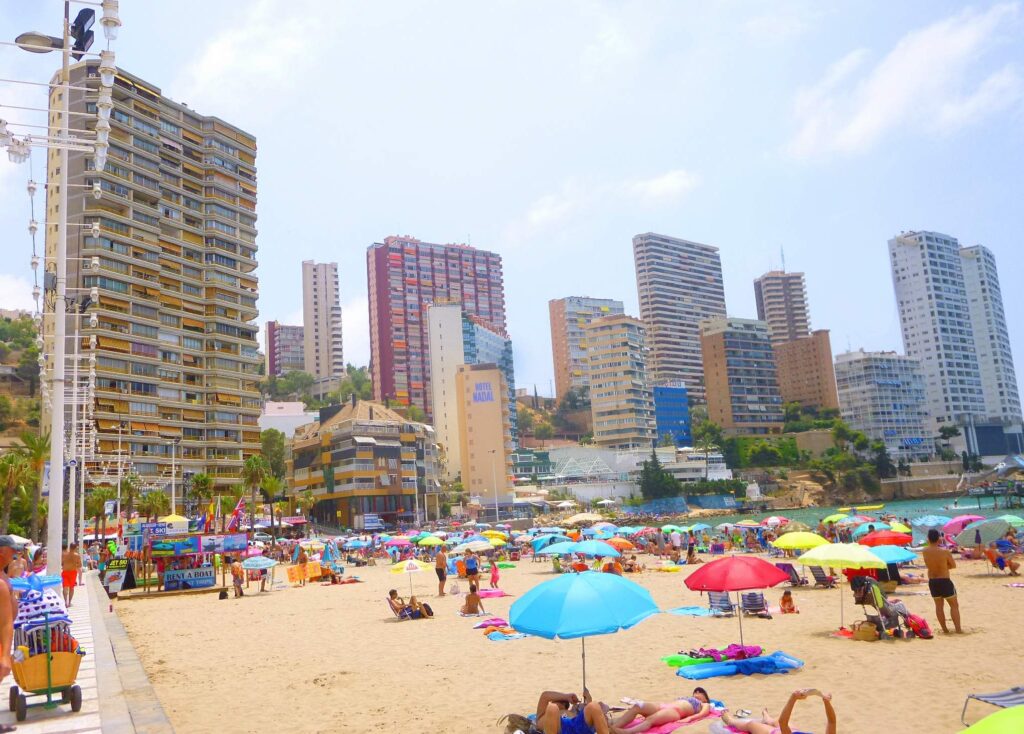 Part of the Costa Blanca vacation region (on Spain's eastern coast), Benidorm welcomes hordes of tourists come summertime. You'll find two wide beaches here, Levante Beach and Poniente Beach, flanked by high-rise-lined promenades. The area is also home to a variety of attractions, such as theme parks and the Balcón del Mediterráneo, a panoramic lookout dividing the two beaches, which makes it popular with everyone from families to the LGBTQ community.
Related Readings: