Multi-Country Holidays : Turkey and Greece
Turkey and Greece Tours : Few places on earth can rival the incredible history of Turkey and Greece, yet their delights are certainly not only found in books about the past. Both countries are dynamic and lively, boasting culture and customs that are just as rich today as they were thousands of years ago. Add in immense natural beauty and delicious cuisine, and it's no wonder they are both such popular destinations. Their proximity also means that it is easy to combine them both into an incredible itinerary to make the most of touring Greece and Turkey together.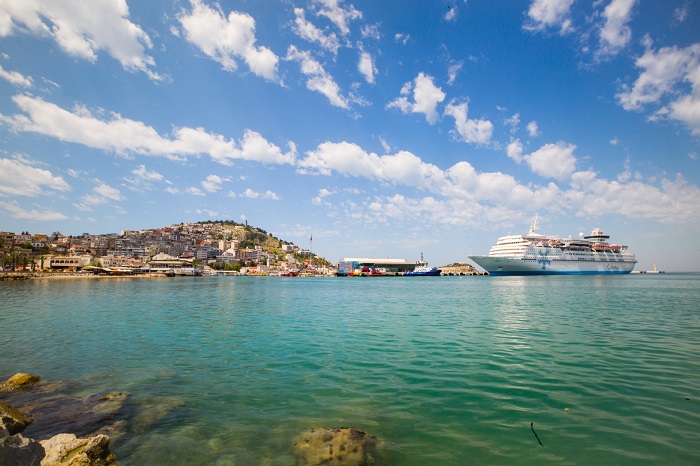 Our guaranteed departure tours visit the most fascinating historic and leisure locations in Greece and Turkey in a good 4**** hotel category. We believe your comfort during your trip is important but it should also fit to your budget. Eskapas is organizing Turkey and Greece Tours since 2004 in an affordable, comfortable and well-organized way.
Our combined tours for Turkey and Greece, are for families, couples, seniors or young adults. When we mention it is a guaranteed departure tour, we do not cancel it for any reason. A guaranteed departure means that there is no minimum number of bookings required on a trip for it to run. So, if you book an Eskapas trip that is a guaranteed departure, you'll definitely be heading off on the trip of a lifetime.
We are connecting both countries in some trips with in-between international flights and sometimes with a mini Ocean cruise to visit Greek Islands such as Rhodes, Crete, Santorini and Patmos before arriving to Athens.
The following itinerary takes in the best of Turkey and Greece, with a variety of sights and activities that pay homage to the countries' past, and present. From the historic sights to the picturesque scenery, this is a dream holiday!
Best Possible Itineraries in Turkey and Greece Tours
Itinerary 1 | 9 Days – Daily Departures | 1,650€
Istanbul – Gallipoli – Troy – Pergamon – Ephesus – Flight – Athens
Itinerary 2 | 9 Days – Daily Departures | 1,700€
Istanbul – Flight – Pamukkale – Hierapolis – Ephesus – Flight – Athens
Itinerary 3 | 11 Days – Every Saturday | from

1945€

1,710€
Istanbul – Ankara – Cappadocia – Pamukkale – Hierapolis – Ephesus – Flight –  Athens
Itinerary 4 | 11 Days – Between March/October Every Saturday | from

2,050€

 1,915€
Istanbul – Ankara – Cappadocia – Pamukkale – Ephesus – Cruise – Patmos – Santorini – Crete – Athens
Itinerary 5 | 12 Days – Between March/October Every Thursday | from 2,125€
Most frequent questions and answers
Do I need a visa for Greece?
Greece is visa-free for citizens traveling for up to 90 days from the EU and most countries in the Americas. Travelers from the US and Canada need only a passport valid for three months beyond the end of your anticipated trip.
Do I need a visa for Turkey?
Tourists and visitors must have a passport valid for at least 6 months beyond the scheduled return date to enter Turkey and you can obtain a visa from Turkey Consulate or e visa before departure. Also, E-visa fees USD 20 or USD 30 on arrival per passport is available upon arrival in Turkey airports for some specific nationalities and you will need to check before. Additionally, Some nationalities don't need a visa to visit Turkey for the purpose of tourism for up to 3 months. For more info and details on entry visa to Turkey please check with the Turkish consulate or embassy at your country.
Is there a discount for booking my Turkey and Greece Tours combined vacation packages far in advance?
We offer an "Early Bird" discount for customers who pay the full expense of their tour ahead of time. If full payment is received six months prior to the date of your arrival, a reduction of the quoted cost of your trip will be granted to you by 5%.
Should I be concerned about safety?
Greece and Turkey  are considered safe and deemed a "Level One" destination, advising travelers to use "normal precautions." In other words, exercise the same level of awareness and savviness you would in any other European nation. Safeguard yourself from pickpockets: don't keep valuables in your back pocket, don't let anyone "help" you at an ATM, and keep your wits about you in busy areas or scooter-heavy thoroughfares.
Read also: Turkey, Greece and Egypt Tours  ,