Short Breaks in Greece
Greece City Breaks :  Greek cities combine all the elements needed to attract the demanding visitor even though Greece may not necessarily come to mind as a city break destination. Whether you want to revel in the thrills of the country's biggest cities or prefer the relaxed vibes of its provincial urban hubs, we have some perfect recommendations for a short stay in Greece. Greek cities combine both morphologically as well as culturally, various features that make them very alluring. Most coastal cities are more often than not situated only a stone's throw from mountain destinations. Athens, Thessaloniki, Kavala, Alexandroupolis, Santorini, Mykonos, Rhodes, Volos, Kalamata, Patras, Nafpaktos, Ioannina, Corfu, Nafplio, Chania and many other cities are singular in that they combine proximity both to the sea as well as to the mountains.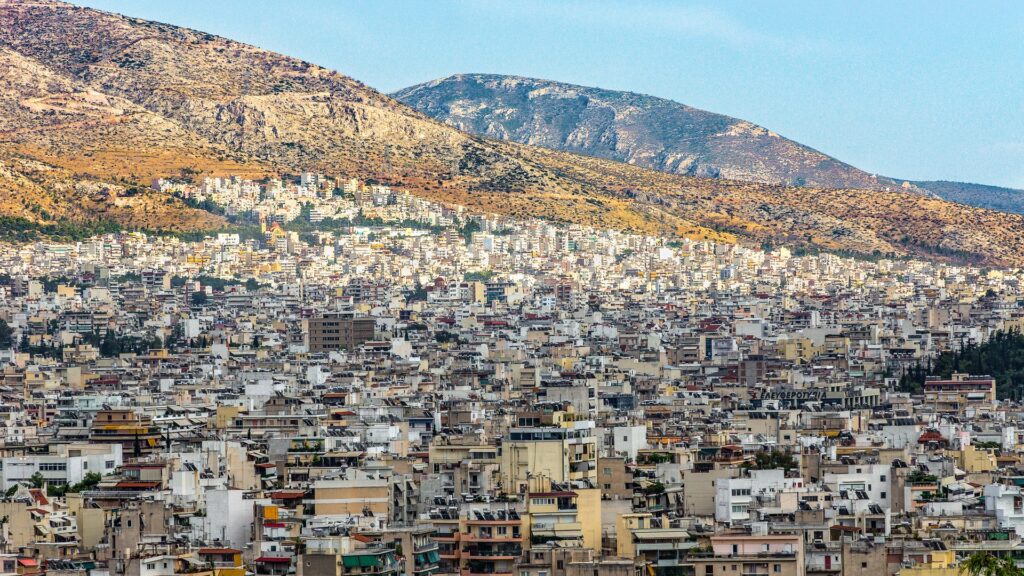 Greek cities are well-known for exciting combinations. Athens, a city renowned the world over, has many surprises in store. Its suburban forests are filled with myth and legend in the midst of unspoiled nature. Even a stroll in Kaisariani, just a few kilometres from the city centre, is a journey back in time. The area echoes to the sound of ancient hymns honouring Artemis Syssariani, its former name, monasteries such as Asteri nestle in the forest, and there are little chapels hewn out of the rock face, like Agios Antonios. Strolling through Greek cities will give the visitor the sense that he is walking along enchanting, charm-filled pathways.
The visitor can enjoy countless experiences, become familiar with places of incomparable beauty and delight in totally different aspects of nature, in the minimum amount of time and by travelling only short distances. Each Greek city has its own special color and its entirely own urban character. Even cities with only a short distance between them have completely different features and qualities.
Greek cities never sleep. Greeks' hospitality, their open-heartedness and anthropocentric outlook will make the visitor feel he is among friends. Greece City Breaks  ,Attractive restaurants, nightclubs  luxury hotels and warm guesthouses create ideal conditions for one to enjoy staying in Greek cities. Related: Greece City Breaks
The veils of history

As Greek cities have been in existence for many centuries, they resemble a kaleidoscope of history and culture. Countless museum showcases hold priceless treasures, attracting many visitors. Ancient Greek monuments go hand in hand with Roman ones, Byzantine tradition with the 'aura' of Ottoman architecture, and westernized 19th century neo-classicism with present-day architectural reality, creating a fascinating urban melting-pot. Greek city sights maintain visitors' unflagging interest and place Greece in a prominent position in travel guides. Greece City Breaks . See Honeymoon packages in Greece
Cities of men
Greek culture is a never-ending process. Greek cities adore the arts, letters and sciences. Splendid festivals, prestigious conferences, tributes to great creators from the entire range of cultural activities, concerts and theatrical performances are everyday phenomena throughout Greece. The visitor thus has the opportunity to experience visual innovation, through great musical performers, through world-renowned theatrical companies, in some of the many cultural events continually being held; at the same time he will have a taste of modern reality full of optimism and glamour.  Greece City Breaks . See Greece and Turkey pacakges
Public Transportation
The standard overland public transport in Greece is the bus. Train networks are limited, even more so with recent cutbacks. Buses cover most primary routes on the mainland and provide basic connections on the islands. The best way to supplement buses is to rent a scooter, motorbike or car, especially on the islands where – in any substantial town or resort – you will find at least one rental outlet. Inter-island travel means taking ferries, catamarans or hydrofoils, which will eventually get you to any of the sixty-plus inhabited isles. Internal flights are relatively expensive, but can save literally days of travel: Athens – Rhodes is just two hours return, versus 28 hours by boat. Read more on "Greece Transportation Tips"
Best Cities and Islands for a perfect short stay in Greece
Athens
It is not for nothing that Athens has been named a top destination by many online search engines for travel. The Greek capital offers everything from city vibes, a vibrant culture and arts scene to dynamic nightlife and some beach fun along the Athenian Riviera. Whether you are looking for a relaxing beach getaway or more of a cultural adventure, you can have it all in Athens. Related: Greece City Breaks
See the Greece City Breaks packages:
Kavala
The age-old history of each Greek city together with local traditions has created a richly-hued urban culture. Each city's monuments, suburban landscapes, the events it hosts throughout the year, their totally distinctive customs provide an enchanting, multicolored 'canvas' that waits for each traveler to add his own colors.
Greece is the ideal place for city tourism. Discovering the soul of a Greek city is much more than a quick tour around its monuments and sightseeing. Greek cities are full of possibilities, easily accessible and visitor friendly around the year, offering a great sum of modern facilities and choices. Greek cities combine excellent conference facilities with unique museums, archaeological sites, shopping and nightlife. Think of the perfect city break. And then visit a Greek city, where it will be planned and organized for you!
Kavala, for example, is a seaside city. Its seafront is inviting, enabling the traveler to enjoy the urban beaches and the picturesque harbor, as well as the shores stretching further out, like Palio, Nea Irakleitsa, Nea Peramos, and many others. At the same time, just a short distance away, are the archaeological site of Philippi and Mount Pangaion, a fascinating mountain teeming with ancient memories, celebrated Byzantine monasteries and traditional villages, amidst lush, self-sustaining nature. And if one wishes to explore the area even more, he may take the ferry boat and be on the island of Thasos in less than an hour.
Chania

Located on the northwest coast of Crete, Chania is known for its beauty. Along the waterfront, it boasts a stunning Venetian harbor, the famous old port as well as narrow shopping streets and waterfront tavernas. A true gem filled with Venetian and Turkish buildings, the city has a lot of options to explore in its surroundings, including beautiful beaches and isolated villages where you can discover the unique Cretan traditions and gastronomy.
Thessaloniki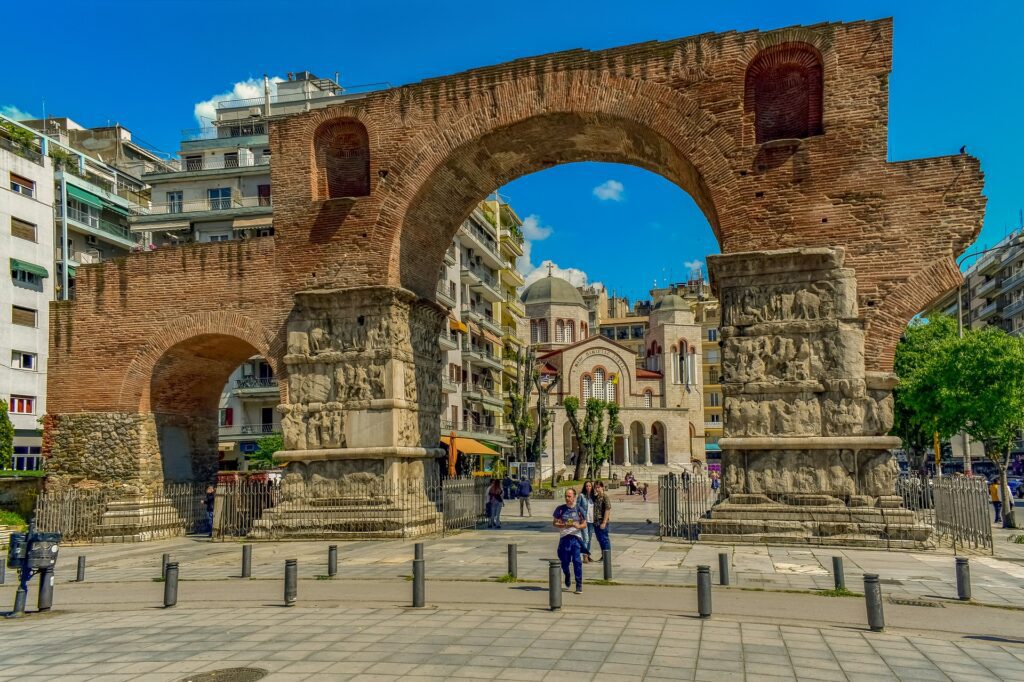 Greece's second city, Thessaloniki may have been under the shadow of more popular destinations, but that is no longer the case. This vibrant city, located on the Thermaic Gulf, features a rich collection of historical monuments and artifacts—many of which are UNESCO-listed—a blend of cultures, an entertaining nightlife, and innovative food scene. Opt for a cultural exploration of the stunning early Christian churches and monuments. Get lost in the city's markets during a food tour, or enjoy some shopping, coffee breaks and relaxing moments by the sea before heading to the lively bar district. You can have it all in Thessaloniki.
See the packages:
Patras
A popular destination during the Carnival season, Patras may not be the first Greek city that comes to mind. But this little harbor city has a lot to offer to the discerning traveler. A city steeped in history, Patras is home to a wide array of cool coffee shops and bars, thanks to its growing student population. Furthermore, its proximity to several ancient sites and the Ionian islands make it a great base from which to explore the surrounding region.
Ioannina
The inconspicuous city of Ioannina welcomes visitors with splendid views of Lake Pamvotida, an old quarter worth exploring, and a collection of places to break bread. Do like the locals and take a relaxing stroll along the lake. Then, be sure to make some time to visit the nearby islet. For a taste of history, visit the Kastro and meander the narrow streets of the old town, where you will stumble upon many of the city's laid-back cafés. Reconnect with nature away from civilization with a hike in nearby Pindos National Park before stopping by Metsovo for a mouthwatering meal. Your taste buds will thank you!
Kalamata
Kalamata is so discreet and secretive that few tourists actually know of its existence, but this little city by the sea in Messinia, Peloponnese, may quickly become an all-time favorite for those looking for quiet horizons. Offering all the exciting buzz of a city with the pleasure of countryside living, Kalamata and Messinia, in general, are ideal for the epicurean looking for a feast of the senses. Be it finding a splendid hidden cove, stumbling upon a forgotten taverna where you will dine like a king or exploring medieval ruins by the sea, you will make unforgettable memories.
Skiathos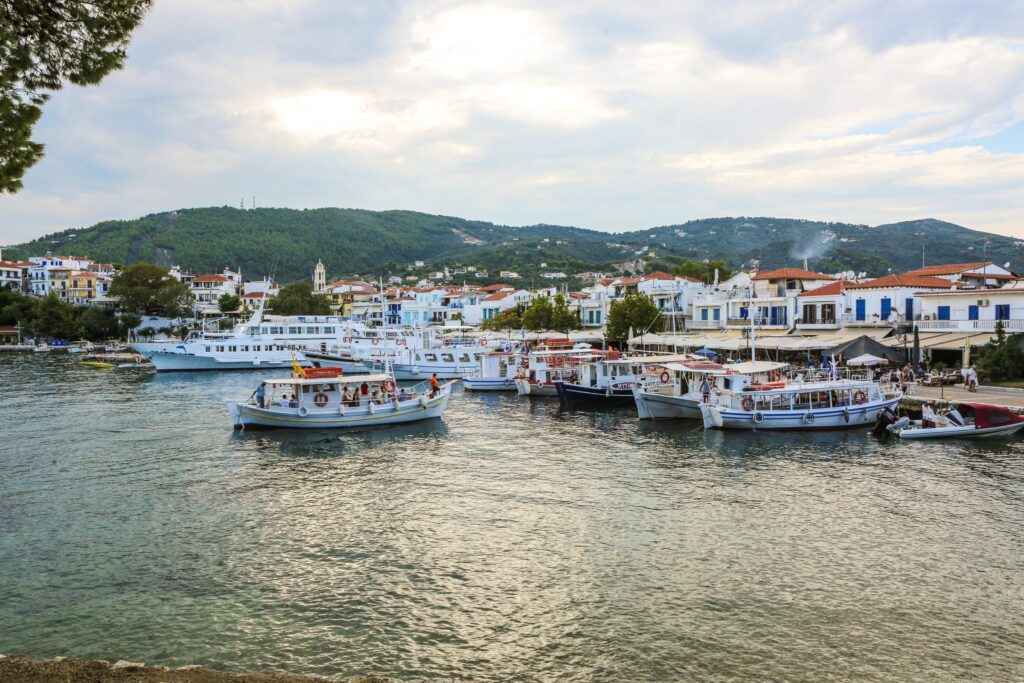 Small but perfectly formed, Skiathos serves up a big plate of stunning scenery and picture perfect weather. This popular Greek island is lined with some of the best beaches of the Aegean Sea, contrasting with clear blue waters and an emerald hued landscape. Skiathos is one of the most lush and green of the Greek islands, as there are more than 60 beaches here with pine forest surroundings.
See the packages:
Rhodes Island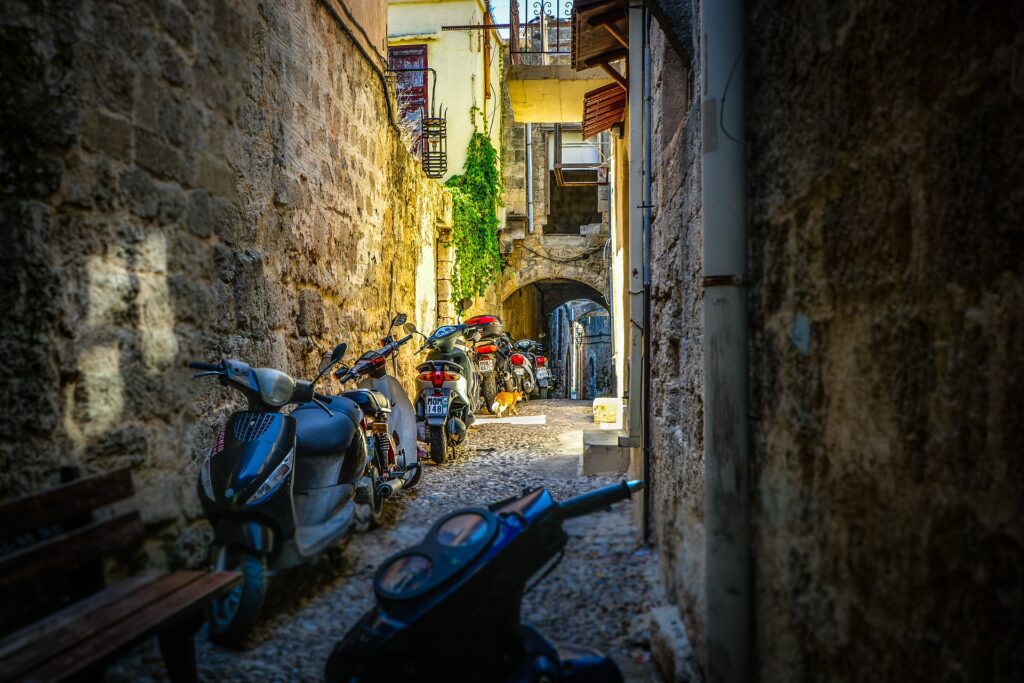 For those looking for a total change of scenery from gloomy high-rises and an uninspired commute, Rhodes town, with its medieval Old Town, its harbor, and picturesque shores, is just a plane ride away. Take the time to pay a visit to the Palace of the Grand Master, originally a Byzantine fortress built in the late 7th century A.D. Stroll along cobblestone streets, and admire the well-preserved buildings and bastions. The marina is great for nature lovers, especially since the city's aquarium is one of the most important centers of marine research in the country. Don't miss the chance to get out of the city if you can and travel along the coast while looking for the perfect hidden cove for a swim.
See the packages:
Corfu Island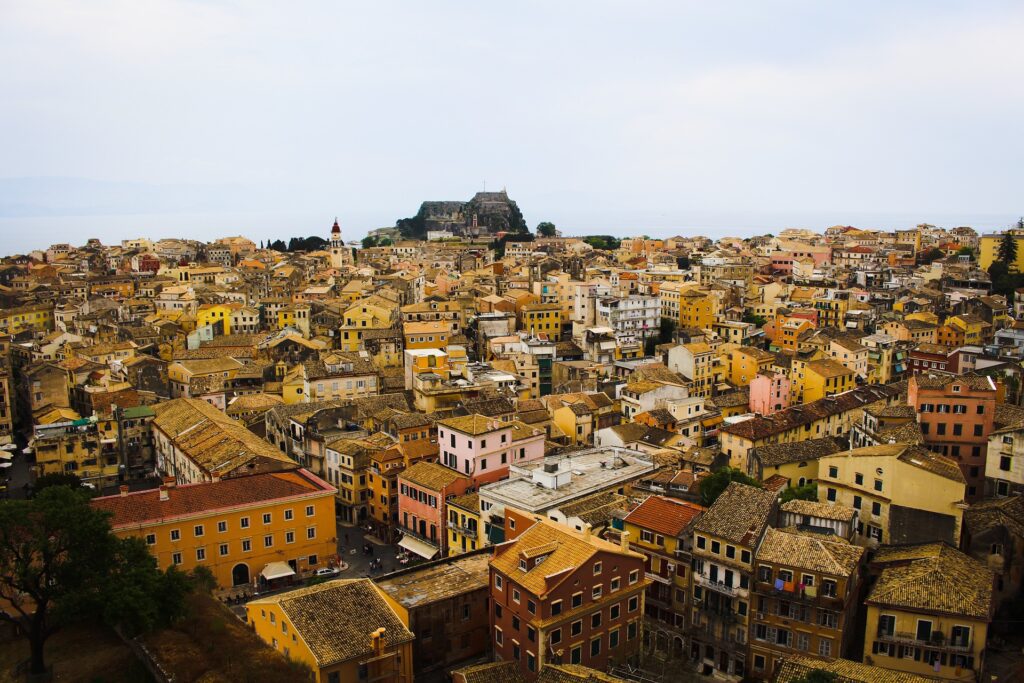 Discover Corfu town, with its harbor and its picture-perfect Old Town lined with pretty souvenir shops, restaurants, and cafés. Characterized by well-preserved Venetian architecture, Corfu town is certainly a marvelous place to visit. With no less than 39 churches, fascinating museums, gourmet restaurants, and cool bars, you will undeniably find some hidden gems to photograph and score a few likes on Instagram.
See the packages
Santorini Island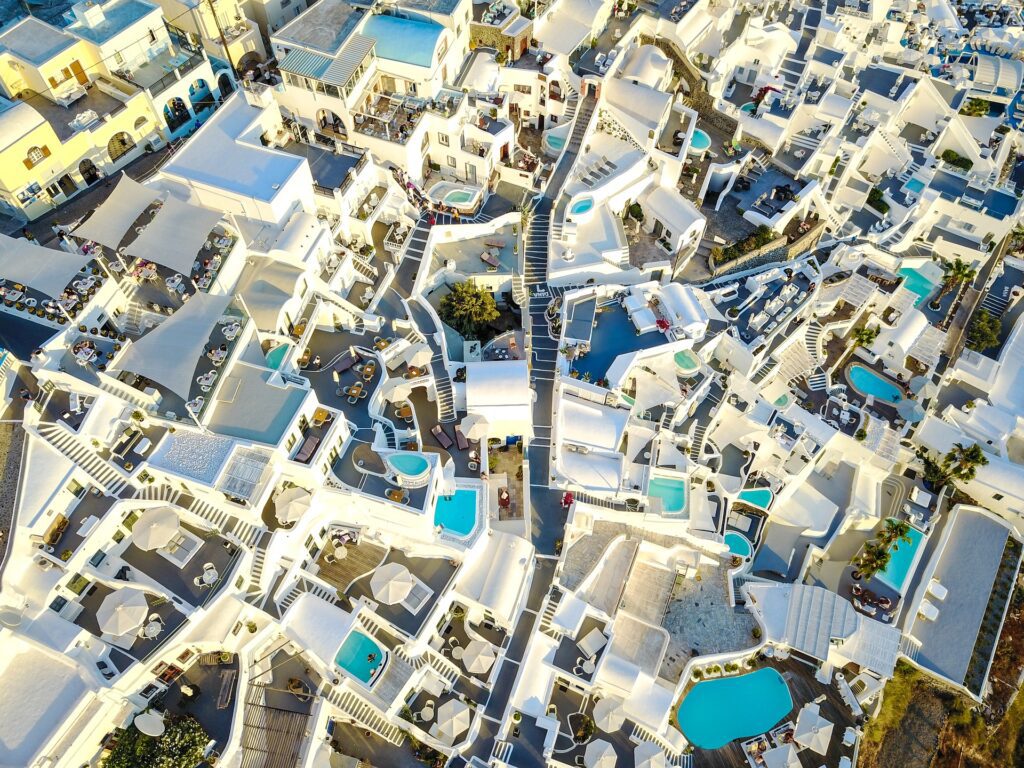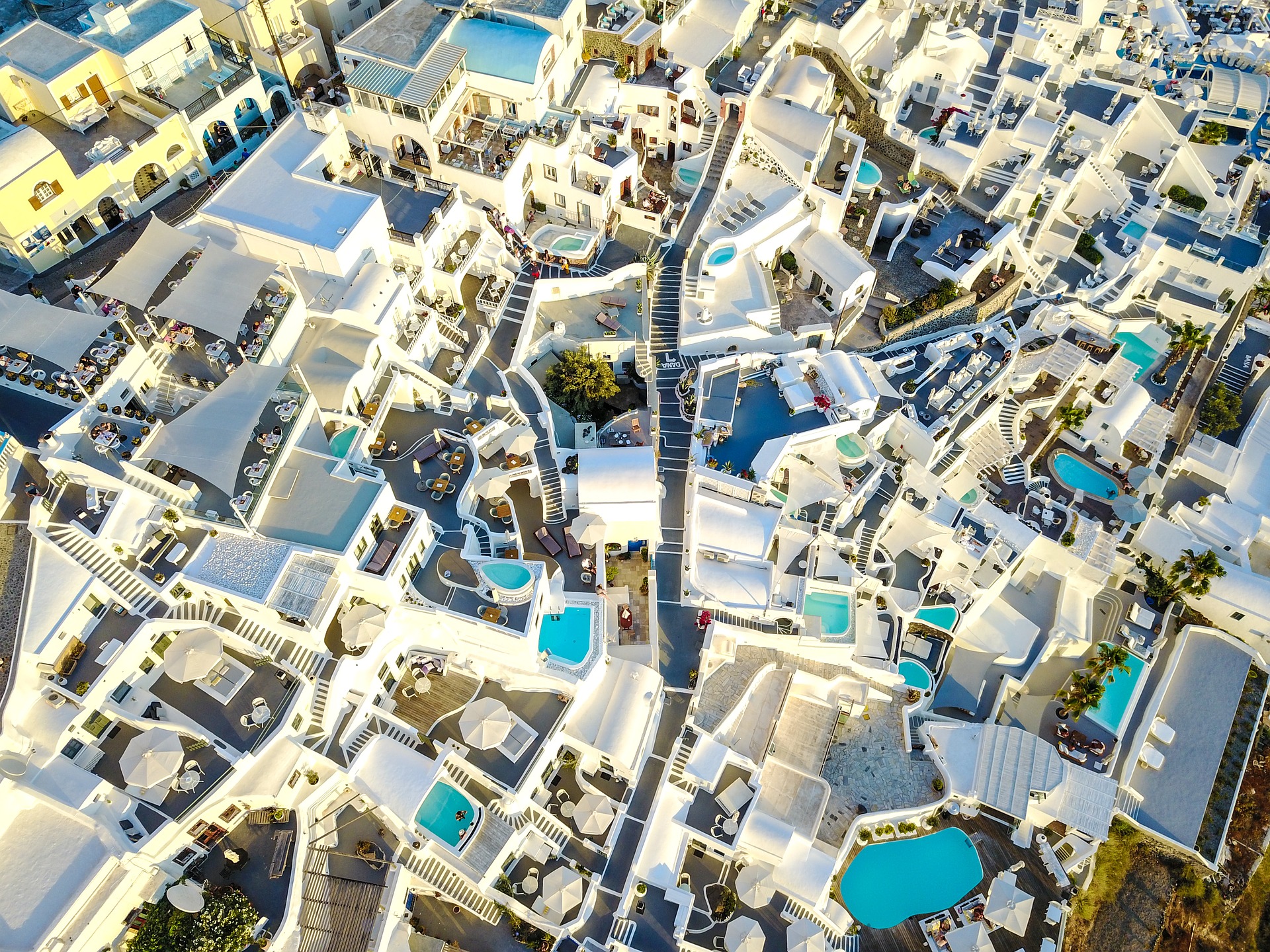 Santorini is considered to be the most sought-after place for a romantic getaway in Greece, since there are not many places in the world where you can enjoy exquisitely clear waters while perched on the rim of a massive active volcano in the middle of the sea! The island has a growing reputation as a "honeymoon destination" for couples not only from Greece but from all over the world. A trip to Santorini with the other half is a dream for anyone who has seen at least one photo of the island's famous Caldera and exchanging kisses beneath Santorini's famous sunset is the ultimate romantic experience!
See the packages
Mykonos island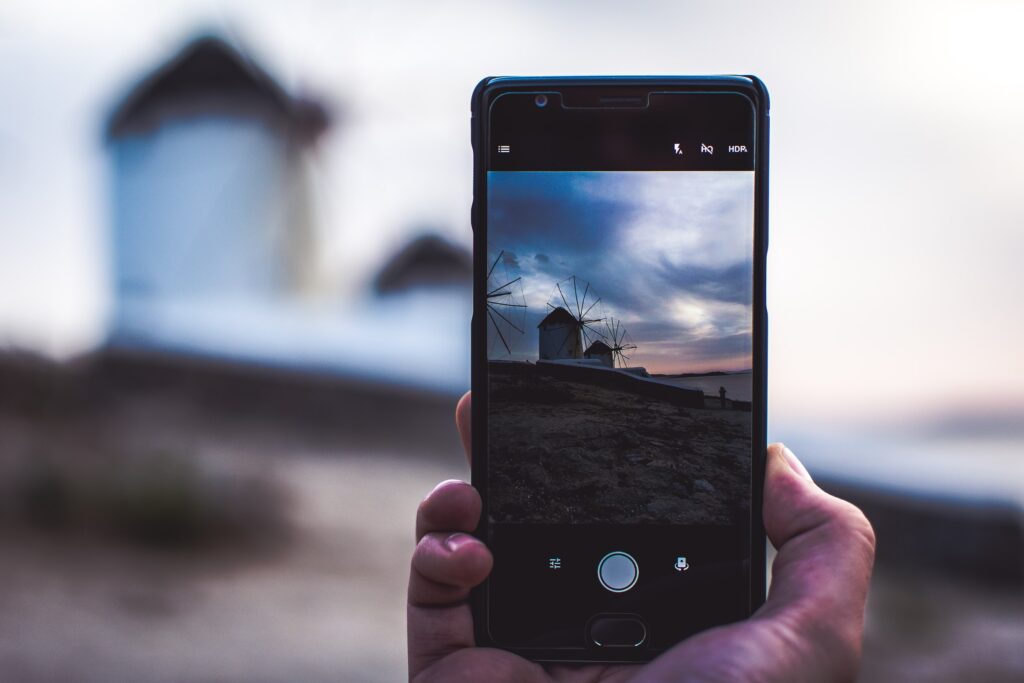 The partying is serious, and the dress code is as casual as it gets as nudity is permitted. Day and night, it's clear why Mykonos is touted as one of the most hedonistic islands around, with a wild atmosphere fit for Dionysus. Take a break from the beach and explore the capital town of Hora, wander the streets of Little Venice or check out one of the island's monasteries to take in some history. At night, start with a toast to the sunset in Little Venice and continue through the night at the dance clubs and bars tucked away in town or along Paradise Beach. Related: Greece City Breaks
See the packages