Turkey Lavender Harvest Tour
Introduction
Turkey Lavender Harvest Tour – As cherry blossom season fades from memory and the bloom-inspired fervor dies down, a new floral phenomenon is coming to the fore: a village stuffed to the brim with lavender. Though photos of the lavender fields look like a postcard from Provence, the fragrant village is actually located in Turkey's Isparta Province. This hamlet is called Kuyucak, and it's a hidden gem tucked away in the Turkish Lakes Region. While throngs of tourists continue to flock to Cappadocia and Istanbul, Kuyucak (Map) has slowly begun attracting more visitors. The lush purple fields are a postcard-perfect backdrop, making it an ideal stop for Instagrammers. But the village still remains well off the beaten path for many first-time Turkey travelers, so you'll be able to steer clear of the crowds.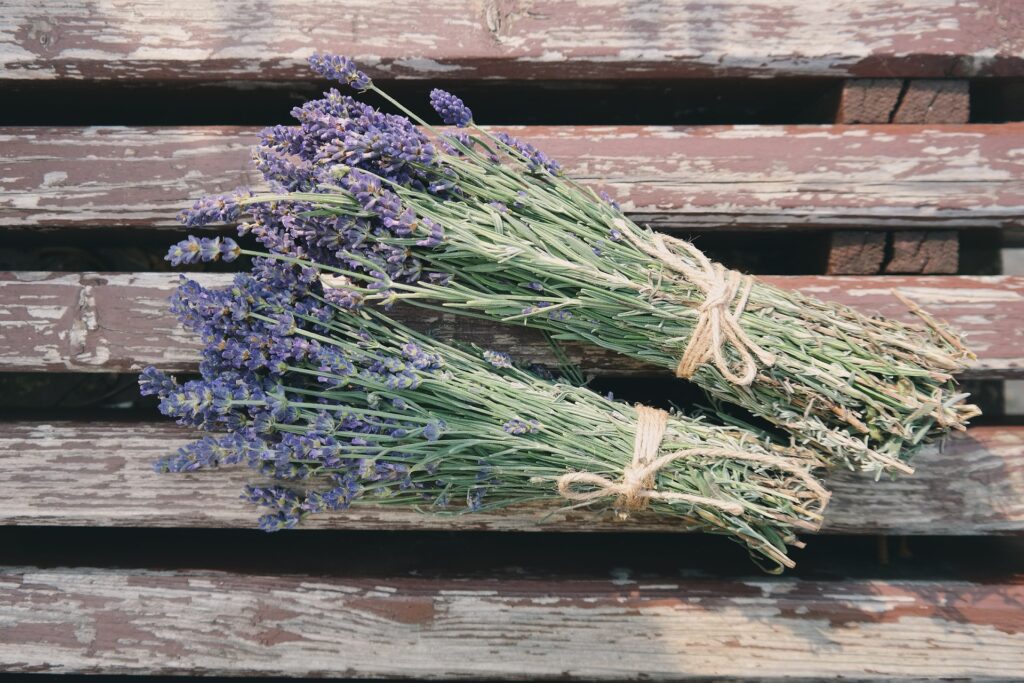 Lavender Fields
Turkey's lavender fields near Isparta are set in a stunning natural setting. With Lake Burdur below and the Taurus Mountains as a backdrop, these spectacular purple valleys and hillsides are a feast for the eye and your senses. They say lavender has relaxing properties. It is known to be one of its key benefits. Visiting these lavender fields in Turkey, you'll feel relaxed even before getting out of the car. But once you do get out… The smell is overwhelming. And, the bigger the field, the more intense the lavender aroma. As always, we want to advise you to take your time and enjoy the soothing capacities of the lavender. Now that you're here, you may want to take home some of the local produce to enjoy the benefits of lavender at home. They do say that smells evoke memories, so, in a way, the smell of lavender will take you back.
More benefits include:
relaxing sore muscles
relieving tension headaches
supporting a good night's sleep
soothing itching and swelling of insect bites
treating minor burns
reducing inflammation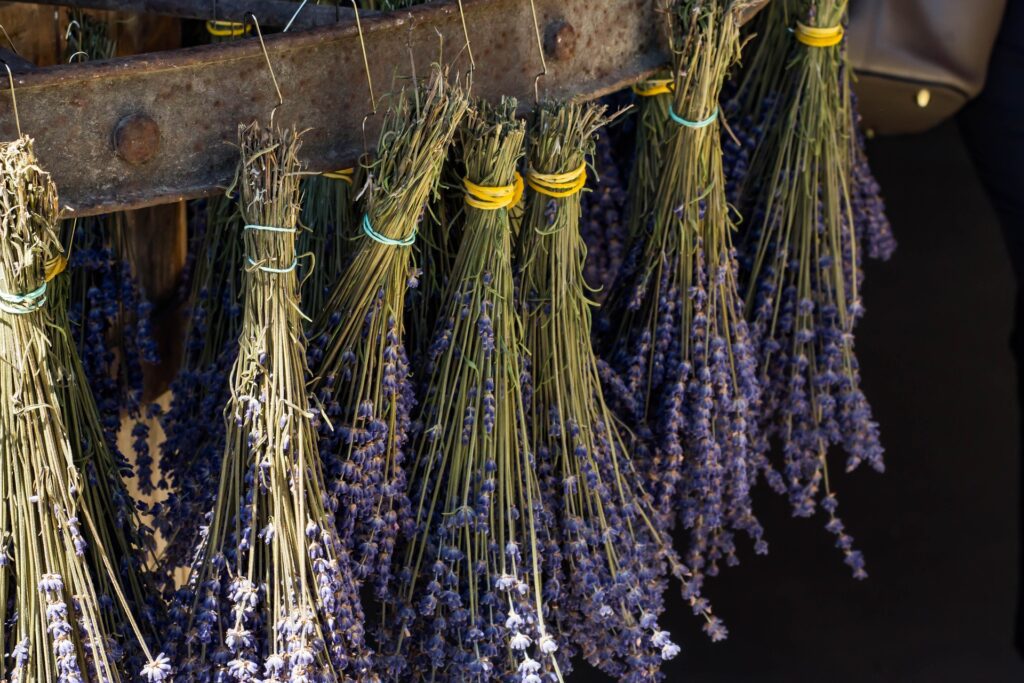 Kuyucak Village
You may have seen them on Instagram, pictures of the sea-of-purple-lavender-fields bordering Lake Burdur in Turkey. If it weren't for the caption, you'd assume that this landscape is the Provence in France. It's an honest mistake, and it may be more closely related to the historical background of Turkey's lavender fields than you think. These past years, the lavender fields near Isparta have become a top destination for selfie-lovers looking for the ultimate Instagram shot. There are many reasons to visit Kuyucak Köyü, or the lavender-scented village, as people call it. If you're into beautiful landscapes and supporting local communities, read on to find our top tips to make the most out of your lavender fields visit and how to avoid the crowds.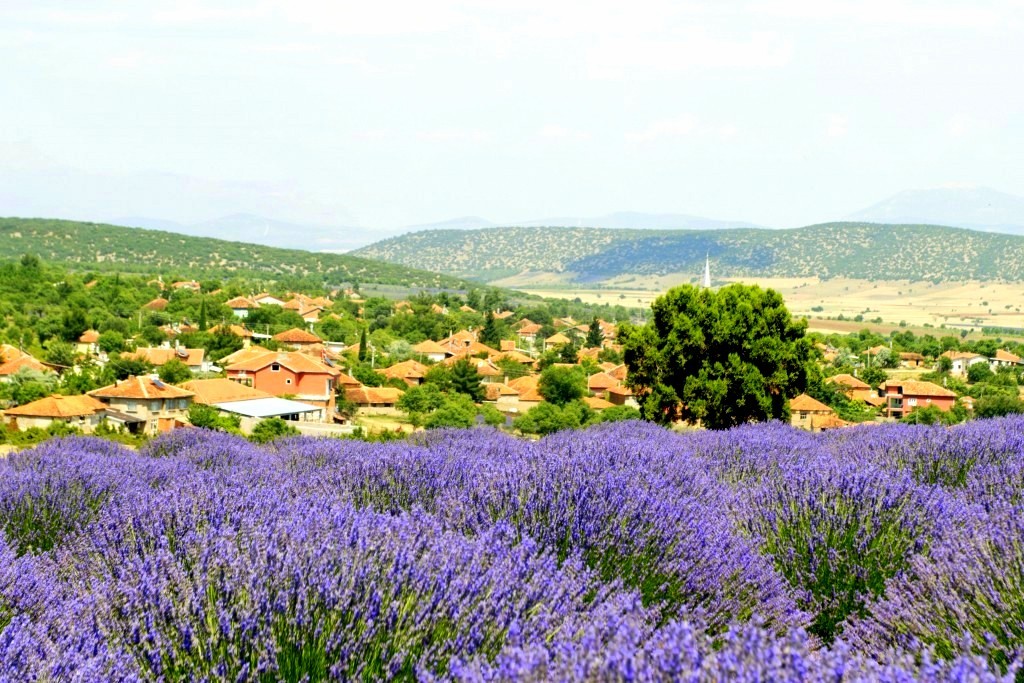 To visit Kuyucak's lavender village is a wondrous experience. To have your vacation destination take place among the fragrances of lavender and roses will seem like a dream.
Our romantic and one-of-a-kind destination getaways in Lavender Village are magnificent. The Lavender Village in Kuyucak attracts over 80,000 visitors each year during the lavender season. Kuyucak village's location is in Turkey's Isparta province. The Isparta province is already famous for its rose cultivation which visitors flock to see every year.
But there is also a quaint and sweet village called Kuyucak where the roses and lavender meet. Kuyucak has cultivators who live within and produce the special and aromatic lavender of Turkey. Cultivation of lavender, as well as other naturally growing flowers and herbs, has been a mainstay product for years in this region. Kuyucak Village's cobblestone streets contain various hues of the colors violet and purple. The color combines with lavender's aromatic essence. The result of the beauty, color, and aromatic fragrances make it a dreamy and magical tourist destination.
Background
Historically speaking, the Isparta area is rooted in rose oil production. So, when did the lavender fields pop up? Lavender was planted in Kuyucak for the first time in 1975 after a rose trader brought back some plants from his visit to the Provence. Some 30 families got a lavender plant and gave it a place to grow next to their rose gardens. But it wasn't until after 1990 that the commercial production of lavender became a reality.
The reason is obvious, with a modest start of just a few lavender plants, it took patience and dedication before fully grown plants covered the lavender fields of Kuyucak village. As a perennial plant, it takes about three years before lavender fully develops and produces a maximum and mature harvest. Nowadays, the lavender fields near Kuyucak stretch over 300 hectares and account for over 90% of Turkey's total lavender production. The result is a lavender-scented sea of purple that covers the hills and valleys near Kuyucak from the end of June till the end of August. And the stunning display of natural beauty isn't the only reason why you should drop by the lavender fields.
The Lavender Season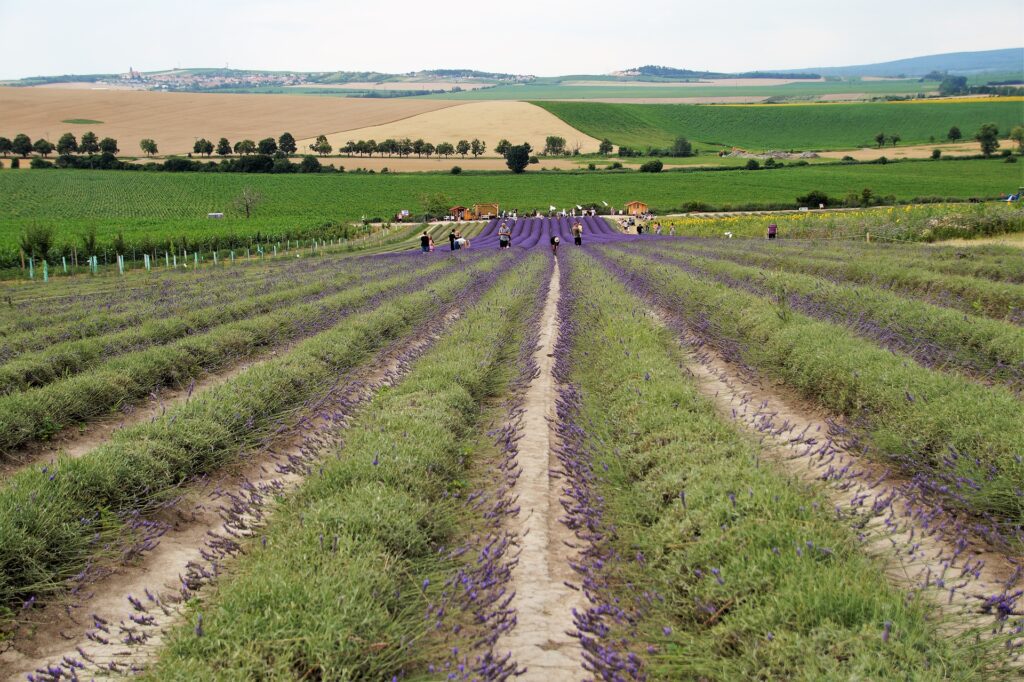 Kuyucak sits in the Toros Mountain foothills. The area is located in the Lake District of the Northwestern Mediterranean region. The village of Kuyucak in the Isparta region has been part of many civilizations over the hundreds of years of its existence. There are traces of each of those civilizations throughout the Isparta region. Don't be surprised when you feel history comes alive in the Isparta region. What's more, its beauty is stunning and simple. The region comes with a luxurious fragrance you cannot buy in any high-end retail store. The Isparta Lavender season is from May to July. This is when it has the largest number of weddings, honeymoons, and vacation destination tourists visiting in late July. Participation in the local and available paragliding services gets you a bird's eye view of the glorious fields of purple and violet lavender. Or you can go trekking through the surrounding countryside's brilliance. All with its wondrous smells surrounding you. When you visit Isparta for your trip back in time have your lunch in the village of Kuyucak. Kuyucak village has culinary feasts which always end in ice cream with lavender and rose. You can only buy this exact aromatic gourmet ice cream in the Isparta region. They also have lavender and rose soap, pillows, face creams, and other aromatic skin products which feel luxurious on the skin.
Empowering Local Women
Since Kuyucak has become Turkey's leading producer of lavender, the lives of the locals in the village, and more particularly the local women, have changed substantially. Why? Because a cooperative consisting entirely of women from the village runs the 'Lavender Village' (or Lavanta Kokulu Köyü) project. It has not only become an important source of income, but it is also empowering these women and providing a sense of pride and accomplishment.
Related Readings: Turkey Rose Harvest Tour , Turkey Olive Harvest , Turkey Grape Harvest , Tea Harvest Tour