Why You Should Visit Cappadocia in Winter
Introduction
Cappadocia is certainly a season place. In the winter, snowfall covers the landscape limiting the adventures that visitors can go on this time of year. And that's exactly what scares away most people interested in traveling here – and exactly why that is the time to go.  While most tourists will visit in warm months, the secret is visiting Cappadocia in winter because the magic of Cappadocia only intensifies when under a blanket of snow and soft winter diffuse light. A visit in winter is like visiting a completely different landscape. Hot air balloons take flight year-round, and if you thought seeing this otherworldly landscape was already magical, imagine it covered in a crystal white blanket of snow. It's simply breathtaking.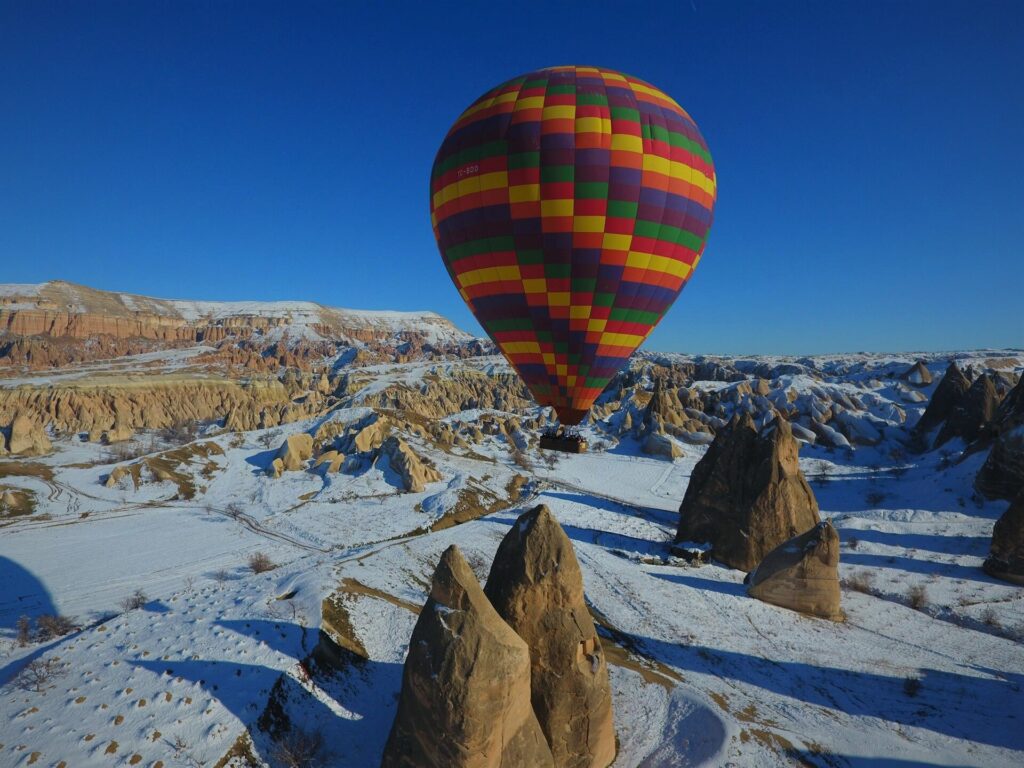 Advantages of Visiting Cappadocia in Winter
Less Tourists: Visit here during peak season, means sharing almost all main points of interest with hoards of tourists and tour buses. A visit in winter, is much more ideal, because you'll have less crowds.
Winter is photographers' paradise : Sun lights come with a nice angle during winter, less contrast but better light . In winter, the landscape here transforms completely. It goes from a red martian world to a Narnia-like wonderland. The rock formations and carved canyons will gain yet another layer of beauty, when under a white blanket.Instead of bright shades of reds, and an overbearing sun, you have soft colors and light. The sunrises are a pale pink and purple, softly reflected against the powdery snow. It is truly a dream. In addition all of that, Cappadocia is over-photographed during season.
Relatively less expensive: Winter season is off-peak season in Cappadocia. This means that you can score a great deal on what are usually luxury prices. You can stay in an upscale cave hotel, for a very affordable rate. It will also have more vacancies, so you'll have more options to choose which room you like! As for the hot air balloon rides and tours, the prices are also reduced slightly in winter. You can score some very sweet deals by visiting Cappadocia in winter.
Snow walking is nice: Most walking paths between the attractions such as from Goreme to Rose Valley, are flat enough to be enjoyed even in winter, without special gear.While in the summer months the temperature skyrockets, the weather in winter is pretty damn cold. But with sunshine and proper clothes, it's the perfect temperature for an easy hike.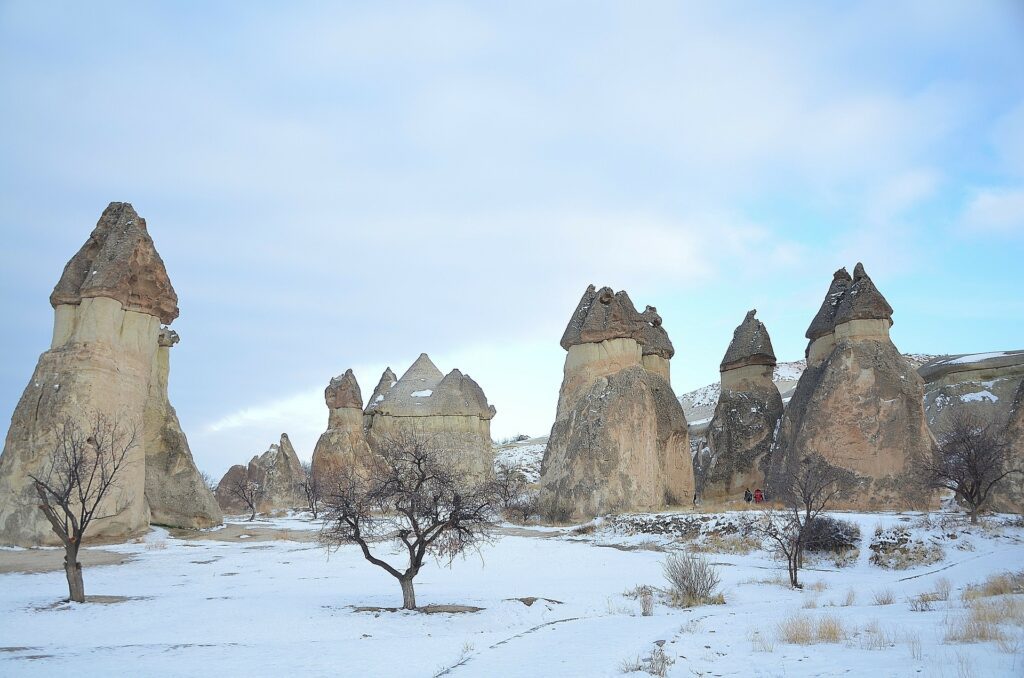 Disadvantages of Winter in Cappadocia
Unpredictable Weather : For one, winter season generally means less predictable weather.
Cancelled Hot Air Balloon Rides : If the wind picks up, hot air balloon rides will be cancelled. You will be refunded, but if this is your main reason for going to Cappadocia, you may need to have a flexible schedule to accommodate potentially rescheduled balloon rides.
Less Hiking Opportunities: Although you can still hike the easy trails in winter, most of the other trails will be much more challenging, if not inaccessible. If your main reason for coming to Cappadocia is to do some serious hiking, coming in winter may not work out for you.
[put_wpgm id=7]
Related Readings
Best Short Breaks to Cappadocia
Best Tours to Explore Cappadocia in Winter from Istanbul
Best Day Activities in Cappadocia in Winter
Best Flight Deals to Cappadocia