Cappadocia : Created by the Hand of Nature
Introduction
Cappadocia City Breaks : Cappadocia offers visitors an extraordinary and lavish banquet of natural wonders that exceed their wildest imaginations. These wonders are elegantly graced with works created by the hand of man.
With its unique natural features displaying a harmonious combination of natural and cultural landscape elements, Cappadocia is an enchanting open-air museum and an unparalleled example of the common cultural heritage of humanity. Cappadocia incorporates the provinces of Aksaray, Nevşehir, Niğde, Kayseri and Kırşehir. For most people, the name Cappadocia suggests the towns of Uçhisar,   Göreme,   Avanos,  Ürgüp,  Derinkuyu,  Kaymaklı  and  Ihlara, where the land has been shaped into fantastic forms over the course of millions of years.
Flights to Cappadocia
Fairy Chimneys
Fairy chimneys that seem mysterious and cities and houses of worship that extend many meters deep into the earth are all enveloped in an atmosphere that is ethereal and unworldly. The region of Cappadocia is located in the middle of a once-active volcanic area of central Anatolia. Millions of years ago three of its mountains- Erciyes, Hasandağ and Güllüdağ – were active volcanoes; indeed this activity persisted intermittently at least into the Neolithic period according to the prehistoric paintings. The local people referred to these unique rock formations "fairy chimneys", a name that has endured throughout the ages. If nature was the first artist to arrange the decor, it was Anatolian man who carved the rock and built houses, churches and over 250 underground cities out of it over the centuries.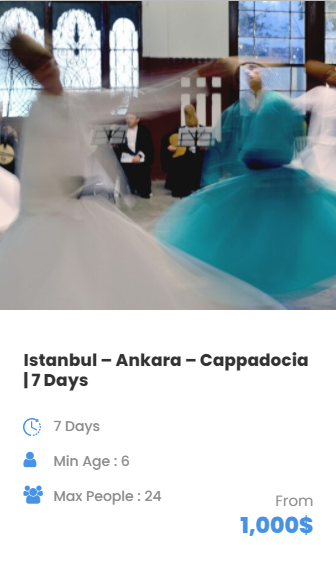 Prepare yourself to take a brief journey into the Cappadocian region, where Mother Nature painstakingly worked miracles that defy the imagination and where the living elements of history, culture, art and society are inextricably linked. A visit to Cappadocia is highly recommended for those who want to bathe in its atmosphere, colours and luminance.
Really Brief History
The Cappadocia region has been inhabited since prehistoric times, with the best examples of it having been unearthed at Köşk Höyük in Niğde, Aşıklı Höyük in Aksaray as well as the Civelek Cave in Nevşehir. During the Middle Bronze Age Cappadocia came under the influence of Assyrian civilization due to extensive trade. During this period writing was introduced, too. Researchers have found hoards of "Cappadocian tablets" – clay tablets inscribed with cuneiform writing – whose texts speak of tax regulation, interest rates, marriage contracts, trade disputes and much else besides. The Hattis, Hittites, Phrygians, Persians, Romans, Byzantines, Seljuks and Ottomans were all enchanted by the allure of Cappadocia and left the imprints of their presence here. Due to its location Cappadocia has been a critical and strategic region throughout the years. Important trade routes, including the illustrious Silk Road, traversed it both east and west and north and south. As a result of this heavy traffic, the region has been a complex web of historical and cultural influences, a region where different faiths and philosophies have met and influenced one another. Cappadocia's trade and resources were tempting and so the region was frequently invaded, raided and looted.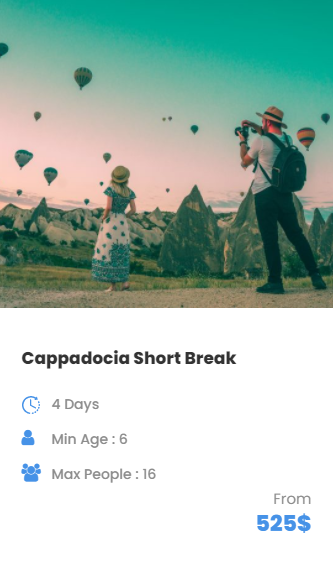 To protect themselves from such incursions, the locals took to living in the region's caves and grottos whose entrances could be concealed so as not to be noticed by trouble-making outsiders. Since it might be necessary to lie low for extended periods of time, these troglodytic dwellings eventually became subterranean cities that included sources of water, places to store food and had wineries and even temples. Some of these subterranean cities date back to pre-Christian era.
Sanctuary of Christians
In the early years of the first millennium, groups of Christians fleeing Roman persecution began moving into the inaccessible wilds of Cappadocia seeking refuge. One group which arrived from Jerusalem via Antioch (Antakya) and Caesarea (Kayseri) in the second century settled down in the area now known as Derinkuyu. Finding the soft volcanic tuff easy to carve, they began to expand the natural caves and link them together, creating dwellings, chapels, churches and monasteries through which these people found the peace and security they had so desperately sought. Cappadocia City Breaks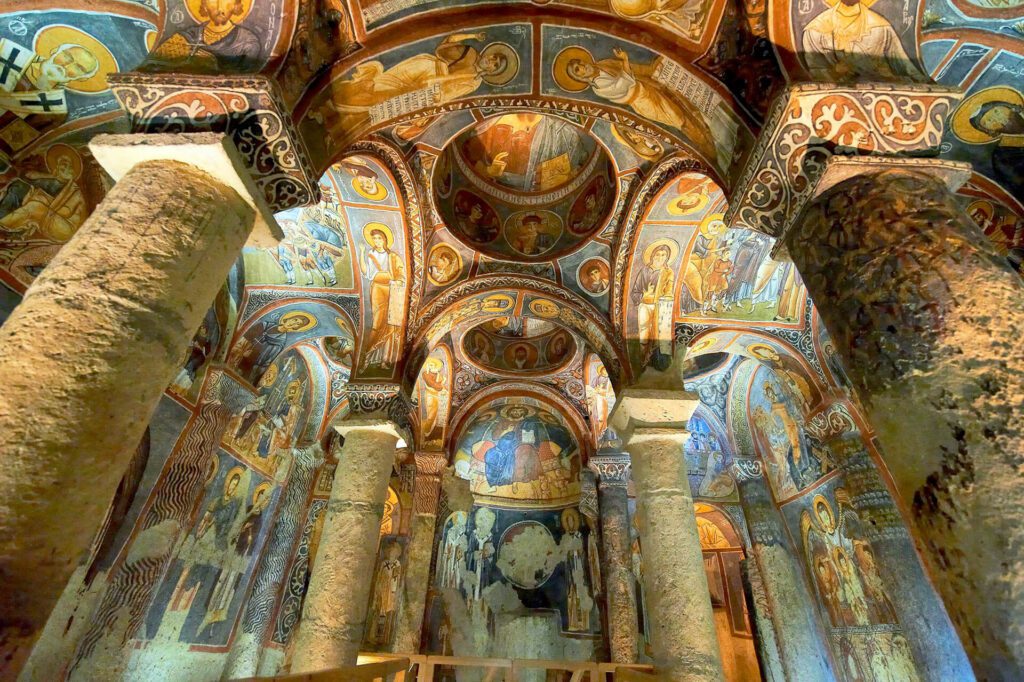 It is said that there are around 500 churches and chapels in Cappadocia. The variety and artistry of their architecture, layout and decoration are fascinating and amazing. Basilicas with single, double or triple naves, cruciform plans, vestibules, aisles, apses, domes, columns, pillars and more – can be found in these churches, with all having been hollowed out of stone. Many of the churches are also decorated with painstakingly-painted frescoes. The monumental task of restoring, repairing and maintaining these churches and underground cities goes on even while they receive thousands of visitors a year.
Geomorphology of the Cappadocia
The volcanic eruptions were so strong that in some places the lava was up to 150m in thickness. Over many millions of years, volcanoes, wind, rain and ice sculpted the region which we now know as Cappadocia. As the landscape was eroded, basalt stones remained and formed conical structures with some reaching as high as 45m. The active role of volcanism, tectonism and climate in shaping the Cappadocian landscapes continue. As a result, today's landscapes in Cappadocia mix stratovolcanoes and deeply incised canyons, volcanic flows and tectonic fault lines, maar lakes and basaltic cones, mesas over plateaus incised by dry valleys covered with tephras, travertines underlining heat conduits controlled by fault systems.

In addition to tectonics, climate and fluvial incision , the regional volcanic activity since the Miocene and Pliocene must also be taken into account when reconstructing the origin and evolution of the current landscapes of Cappadocia  especially during the Pleistocene.  The local people referred to these unique rock formations "fairy chimneys", a name that has endured throughout the ages. If nature was the first artist to arrange the decor, it was Anatolian man who carved the rock and built houses, churches and over 250 underground cities out of it over the centuries.
Eating and Drinking in Cappadocia
Turkish cuisine is frequently considered one of the greatest in the world. Its culinary traditions have flourished over 1,300 years. Turkish food combines culinary traditions from Central Asia and influences of the Middle Eastern and Mediterranean cuisine. Traditional organic farming methods make for  fresh and healthy ingredients full of flavour. Often dinner will start with a selection of meze (appetisers) served before the main course. A typical meze menu would include fresh salad leaves and tomato with yoghurt and garlic, savoury pastries, chopped salad, various vegetable dishes cooked in olive oil, stuffed aubergine to mention just a few. Main courses are usually grilled meat or fish, skewered meat, kebabs, meatballs and stews. The signature dish of Cappadocia, is mantı. Small pasta packets, usually stuffed with meat or cheese and served with a tomato and/or garlic sauce. Restaurants in Cappadocia offer a wide selection of traditional Turkish, International, and Mediterranean cuisine.
Meaning and Etymology
Cappadocia Meaning : The word "Katpatuka" seems to go back to a Hittite toponym, transformed into "Cappadocia" at a time as far back as the sixth century BC. According to Herodotus, this "Cappadocia" extended from the Taurus Mountains in the south to the Black Sea north of the Pontus region, and was bound to the west by Lycaonia  Cappadocia City Breaks
Turkish Traditional Arts
Pottery Making
Located 18km from Nevşehir, Avanos is famous for its tradition of pottery-making that has been alive since the times of the Hittites. If you want to give it a try, call in at a workshop, and take up your position before the wheel. What happens next is up to the skills of your hands and the vividness of your imagination. Master potters standing nearby will lend you their support and maybe give you a few pointers. When you leave, don't forget to pick up an example or two of the craftsmen's work as a memento of your time there.Cappadocia City Breaks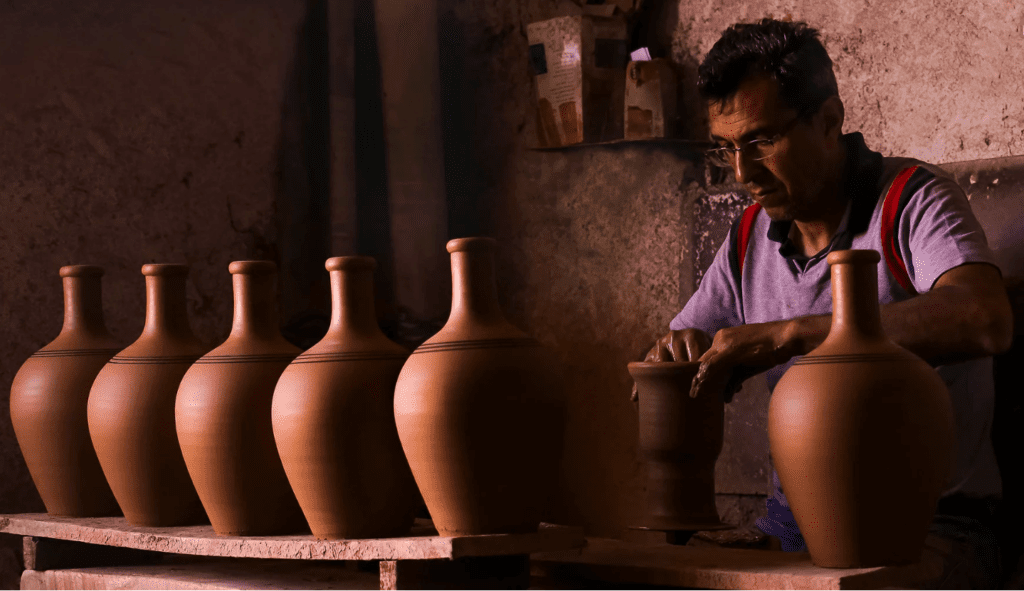 Turkish carpet in Cappadocia
Turkish rugs (also referred to as Anatolian rugs) are, arguably, the rugs that started it all. These carpets were among the first wave of Oriental antique carpets to be exported into Europe. The vintage Turkish rugs were prized commodities and artistically influential pieces. The designs of Turkish rugs such as the iconic guls, prayer rugs and small repeating patterns found on these carpets, worked their way into the iconic paintings of the European masters, including Memling, Lotto, Bellini, Hans Holbein and many others. These painters were inspired so much by Turkish rugs and the design motifs they feature that the artists have lent their names to some of these famous Turkish patterns. One of the most famous artists that incorporated rugs from Turkey in his painting was the great and iconic 16th century painter Hans Holbein.
Iconic Locations to visit first
Göreme National Park
Located among the "fairy chimney" rock formations, Göreme is a town in the Nevşehir province of Central Anatolia. With a spectacular landscape entirely sculpted by erosion, the Göreme Valley and its surroundings contain rock-hewn sanctuaries that provide unique evidence of Byzantine art in the post-Iconoclastic period. The area also contains the villages of prehistoric cave dwellers and underground cities that include the remains of human habitation dating back to the 4th century. Göreme contains unique natural features and displays a harmonious combination of natural and cultural landscape elements.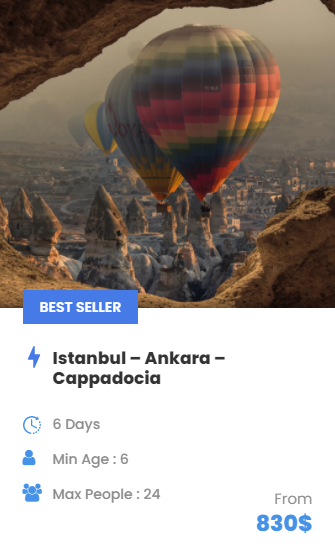 Göreme and its environs, located 10km from Nevşehir, are thought to have been used as a necropolis by the inhabitants of Venessa (Avanos) during Roman times. The churches of Durmuş Kadir, Yusuf Koç, El Nazar, Saklı, Meryem Ana (Virgin Mary) and Kılıçlar cast a spellbinding effect on visitors. The Göreme Open Air Museum is where the ideas of Christianity were unified by St Basil the Great and his brothers. The architectural details and frescoes of the Tokalı church, Convent of Monks and Nuns, Chapel of St Basil and the Elmalı, Yılanlı, Karanlık and Çarıklı churches seem as alive today as when they were new.Çavuşin, located 2km from Göreme, is one of the oldest inhabited places in the region and the fresco scenes of Çavuşin church are distinctive because of their unusual compositions.
Ürgüp
In Ürgüp, 20km east of Nevşehir, the St Theodore (Tağar) and Pancarlık churches are elaborately decorated with religious art. Six kilometres south of Ürgüp is Mustafapaşa (Sinasos), a town justifiably famous for its splendid stone works. The Chapel of St Basil is decorated with motifs reflecting the Iconoclastic system of thought. A hot-air balloon in a voyage unique to the Cappadocian region is an experience unlike any other as you race with the doves through the sky's shades of blue and behold below the sinuous terrain extending into infinity, the enigmatic and artistically magnificent churches, and the pyramids, cones, mushrooms, and hats of the fairy chimneys. Ürgüp is also known for its wines that have been made in the area for thousands of years and visitors can't resist the taste of the crimson-red or misty-white wines from the fertile vineyards in which the grapes of the Cappadocia region flourish.
Although some local vintners have adopted modern techniques of wine-making, there are still many that remain faithful to ancient and time-proven methods. Ortahisar means "middle castle," and as its name implies, it is central among the Cappadocian towns of Göreme, Ürgüp, Uçhisar and Nevşehir, and only a few kilometers from Göreme Open Air Museum. Somehow, when tourism was growing rapidly in Cappadocia during the 1980s and 1990s, Ortahisar stayed more or less on the sidelines despite its central location.Today it has enough services, including hotels and restaurants, and an intriguing museum/restaurant, for the discerning visitors who stay here, and abundant traditional town life, something that has been challenged in several of the more touristic nearby towns. So Ortahisar is a good place to come and enjoy the real Turkey of the Turks, and still be close to—indeed, even walking distance, if you're a good walker—of several prime Cappadocian attractions such as the Göreme Open Air Museum, several seldom-visited ancientmonasteries, and a network of walking and hiking trails.
Uçhisar
Uçhisar, which is situated on the edge of Göreme National Park, is dominated by a 60 metre high castle-mountain, which is visible over a wide distance and has the form of a large cylindrical tower. This massif is crisscrossed by numerous underground passageways and rooms, which are now mostly blocked or impassable. They served as residential areas, as well as cloisters in Byzantine times. Originally, around 1,000 people lived in the castle, but it is no longer inhabited today. The landscape is also marked by the fairy chimneys scattered through it.
Pigeon Valley
In the centre of the town there is an underground gallery, which extends for about 100 metres underneath some houses. It was cut in the tuff stone in earlier times and probably served as a link from the fortress to the outside world and to protect their water supply. Near the town is the so-called 'Valley of the dovecotes', or Pigeon Valley, (Turkish: Güverçinlik Vadisi). Over the course of the years, many dovecotes were carved in the cliff-faces of the valley. These are structures with large frontal surfaces. Inside, there are lots of niches for local birds to roost in. The excrement from the nests in these dovecotes was mainly used as manure. Travelling through this valley from Uçhisar, it takes two hours to reach Göreme to the northeast. A majority of the population of Uçhisar today live off agriculture, but tourism plays an ever larger role. In particular, the French and Turks returning from France have begun to transform the painted cliff houses into tourist lodgings.
Çavuşin
Cavusin is a small village, and one of the oldest settlements in Cappadocia. When you walk up to the town, there's a huge rock face on the left that used to be home to the locals in the area. As we climbed the hill, a random man told us about an earthquake in the 1950's that damaged houses and forced people relocate. The structures that remained have been turned into shops and there's even a hotel at the top.
Kaymaklı Underground City
BURIED BENEATH THE SURFACE OF Turkey's Cappadocia are a number of stunning underground cities built in ancient times to protect the local population from marauding armies and roving bands of invaders, but the Kaymaklı Underground City dwarfs them all with its sprawling layout. The underground cities of the region were likely initially built by peoples around 2000 BCE and later expanded upon by later civilizations as they moved in and out of the area. The multi-chambered city contains areas for storage, living quarters, wine-making, and stables like many of its sister cities in the region. While Kaymaklı may not have the innovative defenses of the Özkonak underground city, or the staggering depths of the Derinkuyu underground city, but what it does have is sheer floor space, clocking in at much wider than any of the other cities. Also unlike the other underground fortresses, many of the chambers and tunnels of the ancient fortification are still used by inhabitants in the region as storage and living space as they were some of the first people to find the historical city beneath their feet.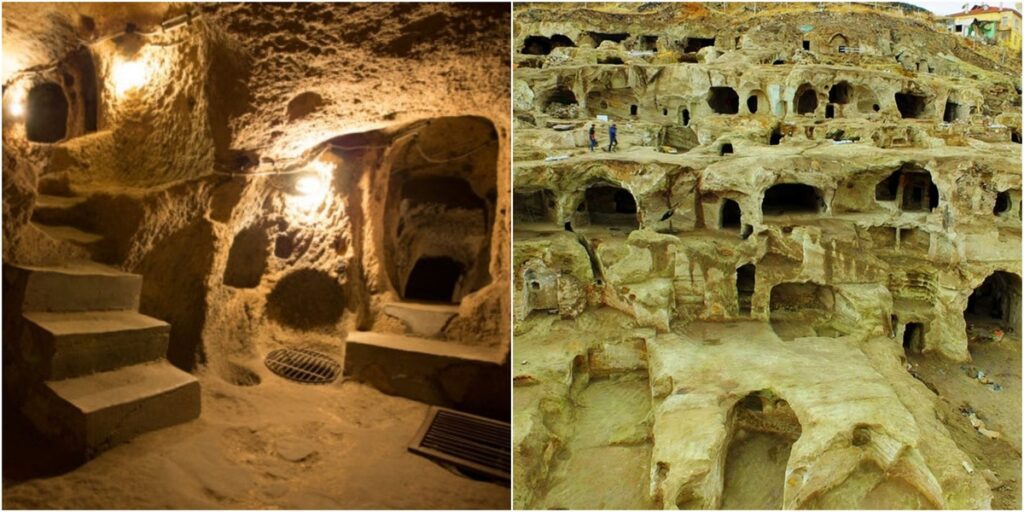 Although in its heyday, the Kaymaklı Underground City contained eight floors of subterranean defense, but currently only four of the floors are open to the public.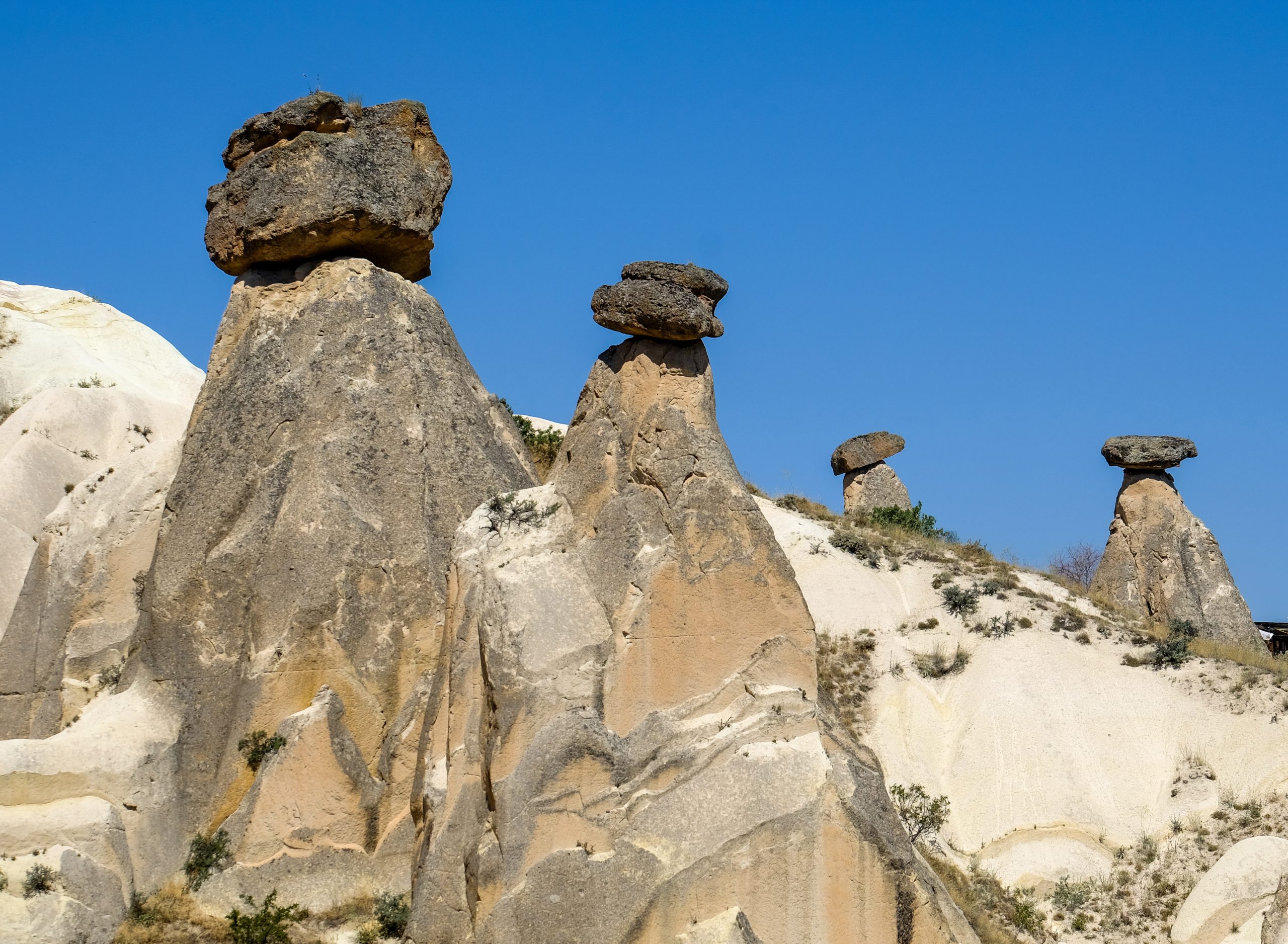 Cappadocia Tours From Istanbul
If all of these options are sounding like a hassle, and you just want a few stress-free days in Cappadocia, consider booking a tour with Eskapas. See all of our packages that visit Cappadocia