Self Drive Tour of  Crete
Introduction
Self Drive Tour of  Crete : Being Greece's largest island, a Crete road trip is an obvious choice for a fabulous adventure that will take you past some of the island's most beautiful sights. While We've suggested a few major stops below, half of the joy is being flexible. So, embrace "island time" and don't be afraid to stop in at those off-the-beaten-path places along the coast, or to explore the charming villages along the way. There is a lot to see and do and you will leave Crete feeling like you've done a mini version of all of Greece!
As a magnification of all of Greece's Aegean glory, boasting soul-thumping history, agonizingly beautiful scenery and gastronomy to-die-for, Crete dials your Greek experience up to 11. The one caveat, however, to a tour of Crete is the finite supply of one key resource: time. To truly appreciate Crete, in all its historic, gastronomic and oceanic glory, travelers need to either move fast and cover vast distances, or take the time to walk through the ages. With the remants of the island's Minoan, Venetian, Roman and Byzantine culture on show across the country, the option of taking a tour that gets you to any one location quickly – leaving time for appreciation and a shot of ouzo or two – is well worth considering.
This Crete self drive vacation is a tailor made vacation following a carefully crafted itinerary around some of the island's most stunning, ancient archaeological sites, traditional villages and mountain landscapes. This is only a suggested itinerary and we can adapt it according to whether you want more time with Minoan sites or mountain heritage, coastal or central island getaways. Moving from one small hotel or guesthouse to another enables you to cover some good ground on this, Greece's largest island.

World renowned Minoan sites on this itinerary include Knossos, just south of the capital Heraklion, which boasts a collection of ancient palaces; Gournia, an excavated Minoan town with about sixty houses around a central palace and Phaistos, a truly breathtaking site on a hilltop facing the Libyan Sea. Mountains are what many people seek out on Crete, however, with the Idi Range, Mount Kedros, the Dikti Range and Mount Thripti all omnipresent. You will have time in the foothills of Mount Ida, the highest on the island at 2,456m and for a walk in Rouvas Gorge.  Of course, you can't visit Crete without time at some of its stunning beaches and so we include the likes of Preveli, Almiros or Rethymnon on your much needed 'chill out by the sea' days. Crete is also very much about taking it easy, after all, especially if you are traveling with children in which case just let us know and, with our expert local knowledge, we can create the perfect Cretan itinerary to suit the ages and interests of your group.

Recommended Road Trips in Crete
Heraklion
As well as enjoying what's on offer at the city itself, I highly recommend driving the short five kilometers to the ruins of Knossos, Crete's most famous archeological site. Knossos is believed to have been a bustling hub from around 2000 BC until its fall in 1000 BC. At its height, it boasted a population of 100,000 and was believed to be home to the legendary half man/half bull, the Minotaur.
Heraklion to Agios Georgios
A great contrast to the beautiful beaches and harbor towns on Crete is spending some time in the mountains. The small town of Agios Georgios is some 69 kilometers south-west of Heraklion in a wild valley that is great if you enjoy hiking. Staying here is like stepping back in time and a stark contrast to the popular beach areas of Crete. To get there you continue on the E75 turning right onto Epar. Od. Neapolis-Chersonisou near Malia. There are a number of things to stop and see on this mountain route including the ancient Platanus Tree in the village of Krasi, the Kera Kardiotissa Monastery in Kera and The Dikteon and Cave of Zeus. In fact, the whole Lassithi Plateau is bursting with wildlife, farms, orchards and even an excellent ceramics factory. One popular trail will see you visit the charming old Monastery of St George, which is a look both into the past and into traditional life on the island.
Agios Georgios to Agios Nikolaos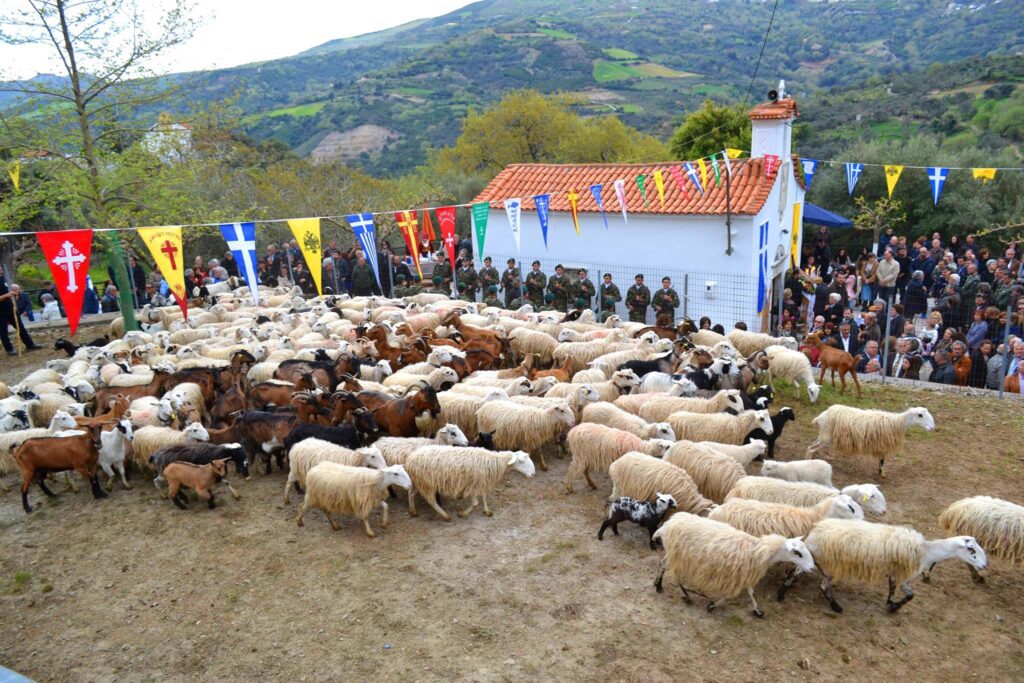 Heading west out of the mountains on Epar.Od. Neapolis – Chersonisou, Epar.Od. Drasiou you will join the E75 road again in just over an hour. There will be many worthy photo stops of the beautiful Cretan valleys along the way! Located on the North-Eastern coast of Crete Agios Nikolaos is a pretty seaside town reminiscent of a bygone era. It is full of traditional homes, shops, and tavernas and is very close to the exclusive resort town of Elounda as well as the fascinating former leper colony of Spinalonga.  We recommend a boat trip to Spinalonga. There is a daily boat from Agios Georgios and you can also do a tour from Heraklion and Rethymnon that includes lunch and a swim – the water around the fascinating island is stunning!  In summer you find old fishing boats rubbing boughs with huge super-yachts and there are a number of excellent beaches in the area including Almyros Beach and Ammoudi.
Agios Georgios to Lerapetra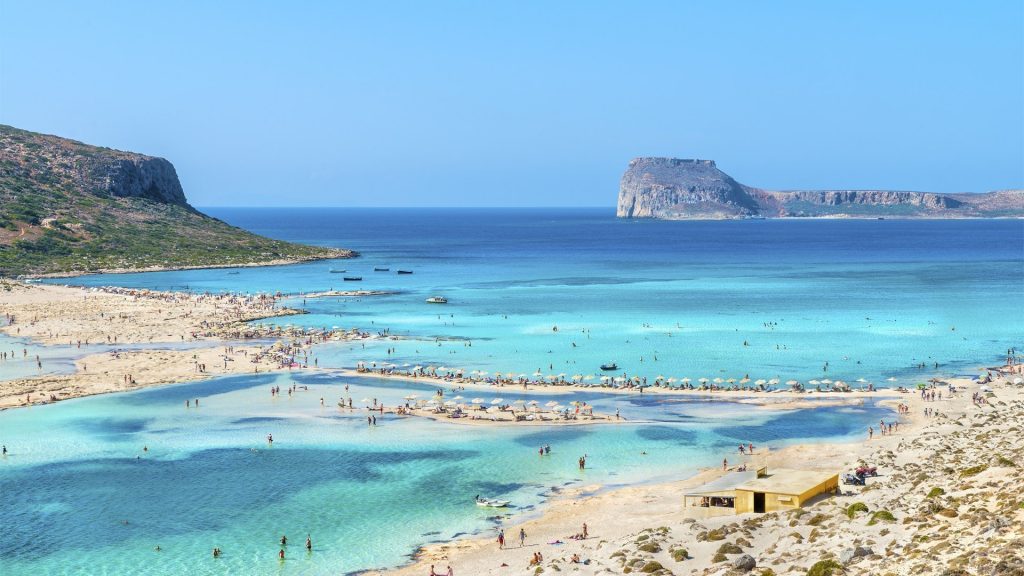 Heading south on the E75/EO90 highway it takes only 40 minutes to reach the town of Lerapetra which is located on the southern coast of Crete. The south is far less developed than the northern coast and here you will find a lot more authentic Cretan towns and villages, albeit with less infrastructure. You drive along pretty Mirabello Bay until you turn south to cross the interior to the southern coast. Lerapetra is a nice place to base yourself to explore much of the southern coast. It's a fairly sleepy town with inexpensive hotels and tavernas and a good place for families with wide sandy beaches.
Lerapetra and beyond
There is a lot to see and do along the Southern Coast of Crete. Beautiful beaches, quaint coastal towns, and villages, monuments, ruins, caves and more. Be sure to stop for swims at Listis and Kokkinia Beach ( aka Red Beach for its distinctive red sand). Take the route back to Chania via highway E97 which will take you through the mountains and along some narrow swists and turns. Here you will come across shephards, fruit stalls, beekeepers and many locals just going about their lives. The wonderful Agia Marina Donkey Rescue Sanctuary is definitely worth a visit and can always use a donation!  The charming medieval village of Spili is also worth a stop with a number of excellent attractions including the Folk Museum. It's a lovely town and well worth an overnight stay if you can manage it. The road will take you back down the mountains and onto the main E75 highway near Rethymnon. Take the time to check out anything you may have missed along the road back to Chania and don't forget to fill your car up before returning it!
Rethymnon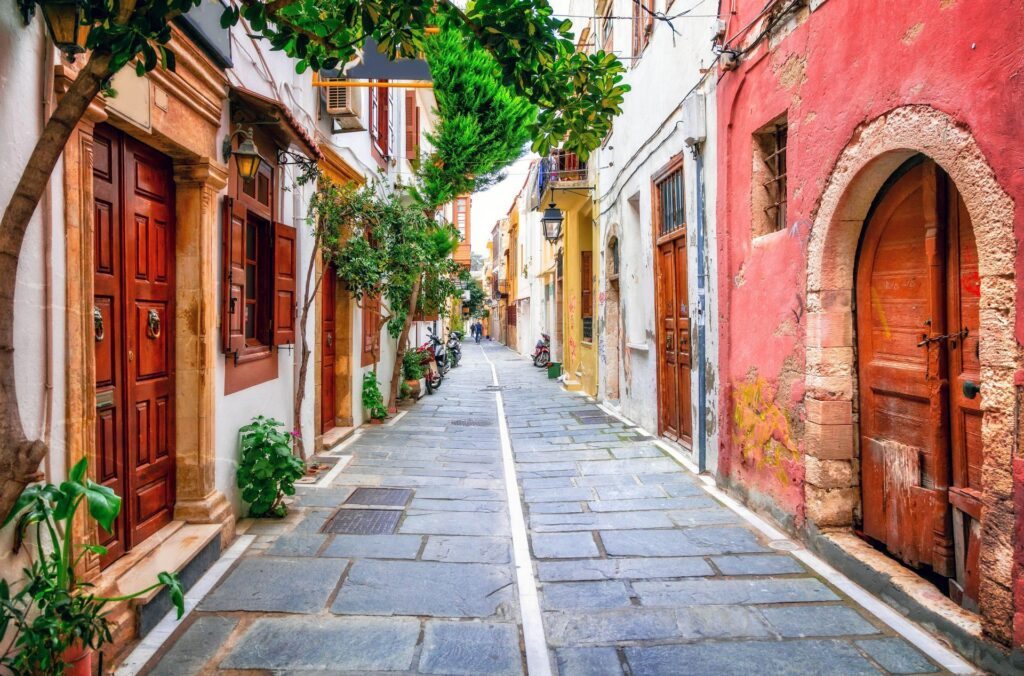 This is one of the most popular routes on a Crete road trip. You will see the turnoff past Rethymnon at Misiria and will backtrack into the charming town. The journey takes only an hour but you might like to stop off at Winery Dourakis on the way which is excellent. Rethymon Old Town is car free but you will find parking stations around the perimeter of the quarter as well as some metered parking too. In Rethymnon, you'll find another beautiful Venetian harbour (they were good at building those), and this one might be even more charming than Chania's. The harbour in Rethymnon is smaller, but you can still expect to see plenty of boats docked elegantly within it. You'll also notice more nods to Greek architecture here, and the Ottomans also left an imprint as well. For a relatively compact town (with a population of around 30,000), it certainly packs an historical punch. If the exploring wears you out, be sure to pop down to the beach to the east of the port to cool off.
Chania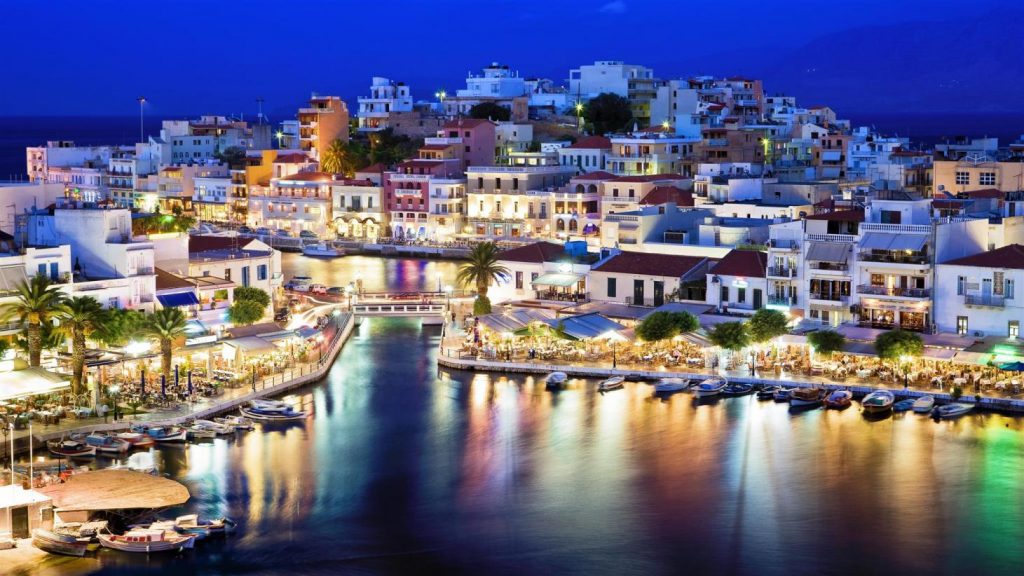 Chania is Crete's second-largest town and is one of the most beautiful places on the island. It's a great place to start your road trip around Crete after spending a few days enjoying the town itself. Before you start heading east use your car to explore some of the famous sites to the west of Chania, in particular, Balos and Elafonissi Beaches, which are both incredible! Chania is popular with visitors as well as locals, and there's an abundance of great restaurants and other amenities. These are mostly dotted around the tiny maze-like network of narrow streets, so be sure to leave plenty of time to unearth some hidden gems. Probably the most famous attraction in Chania is the glittering Venetian harbour, with a nearby 16th-century lighthouse. Be sure to get your camera ready for that one!
While Driving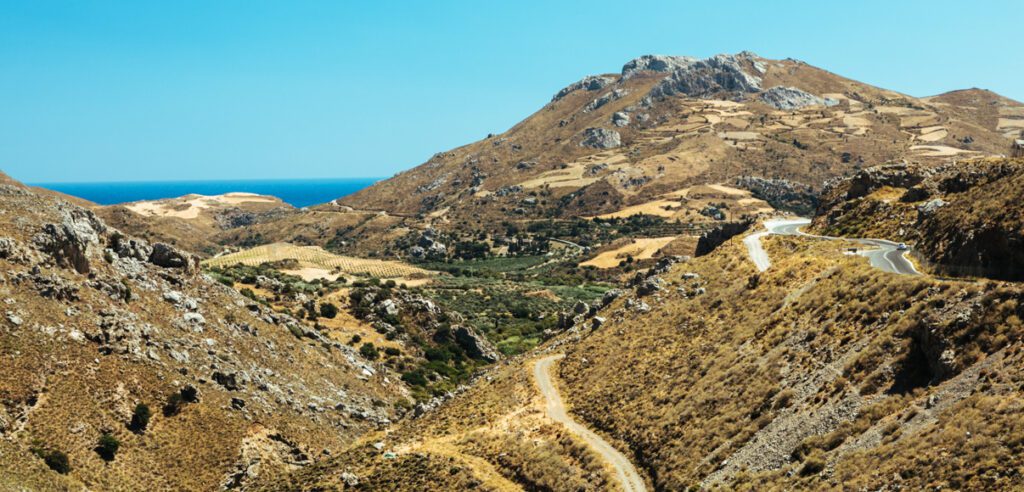 We'd lay out a few basics of what to expect, mainly pertaining to Crete.
1. How to park
It's very difficult to find free parking spots close to pedestrian zones, old towns, and some attractions and archaeological sites. It's always better to pay a small fee for parking your rental car in Crete in a private garage than a huge fine for parking in the wrong spot.
2. Overtaking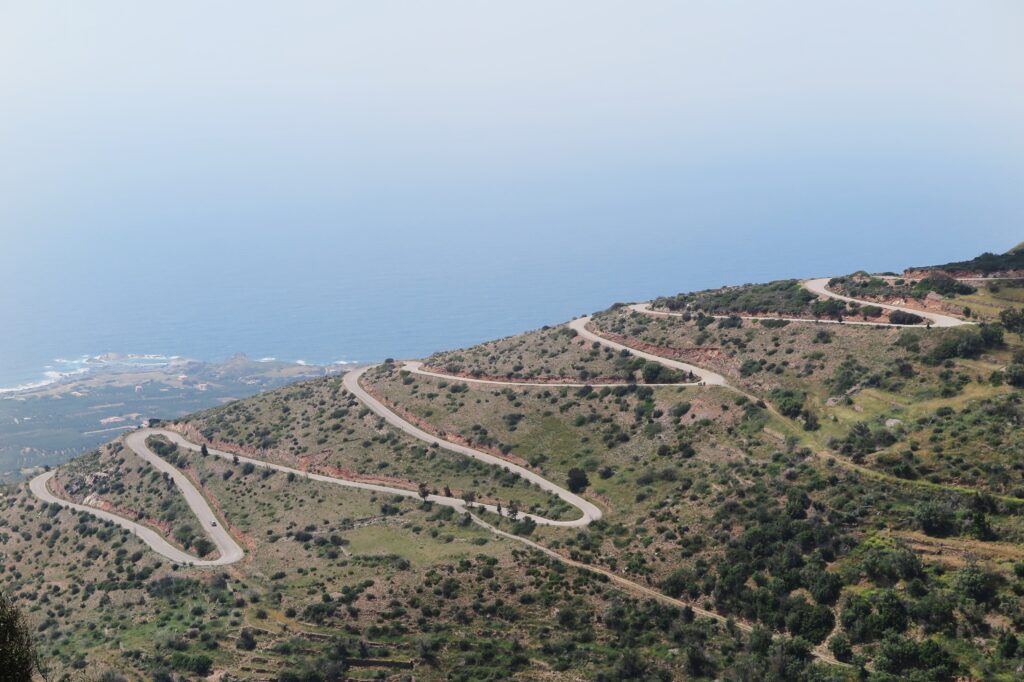 Only in the event of you being in a one-lane village should you not overtake; there's probably not quite enough room, though, judging from all the side panel dings we noted, many have tried. While driving along a two-lane highway with two unbroken lines down the middle, it is normal to overtake, I know I did it while someone was overtaking a bus from the opposite direction. Hey, it worked for me.
3. Road directional signs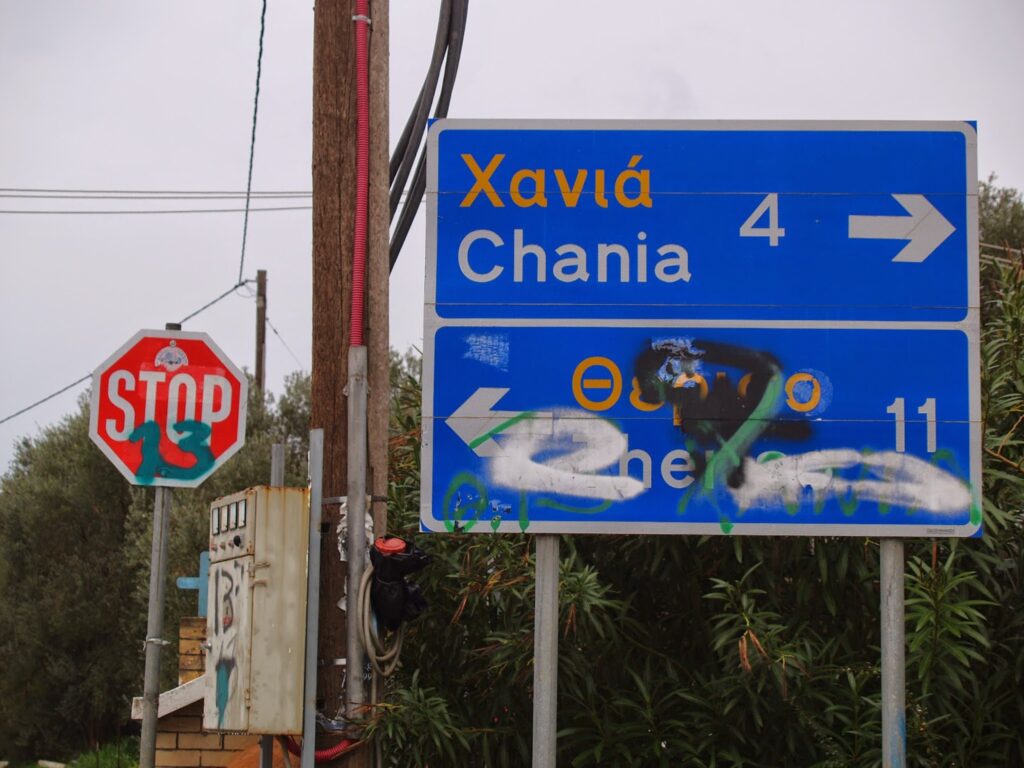 The place you are going to doesn't have a sign on the roadside. It is (a) nonexistent; (b) covered by spring growth; (c) the arrow has been vandalised; (d) it's only in traditional Greek which you don't understand; (e) it's tucked out of sight just down the road you were supposed to turn down. Road signs on Crete are not always clear enough, or legible enough… nor do they appear soon enough. This might lead to you missing an exit or ending in a completely different place.
They are not up-to-date, silly you for thinking they were. Towns that you expect to be on your right may be on your left. The spelling on the map does not correspond to the spelling on the road signs. (It was not uncommon for the English version to be spelt three different ways.) And just because you're experiencing wide two-lane bliss momentarily doesn't mean it won't be a tangled, cobbled one lane mess in the next village around the corner.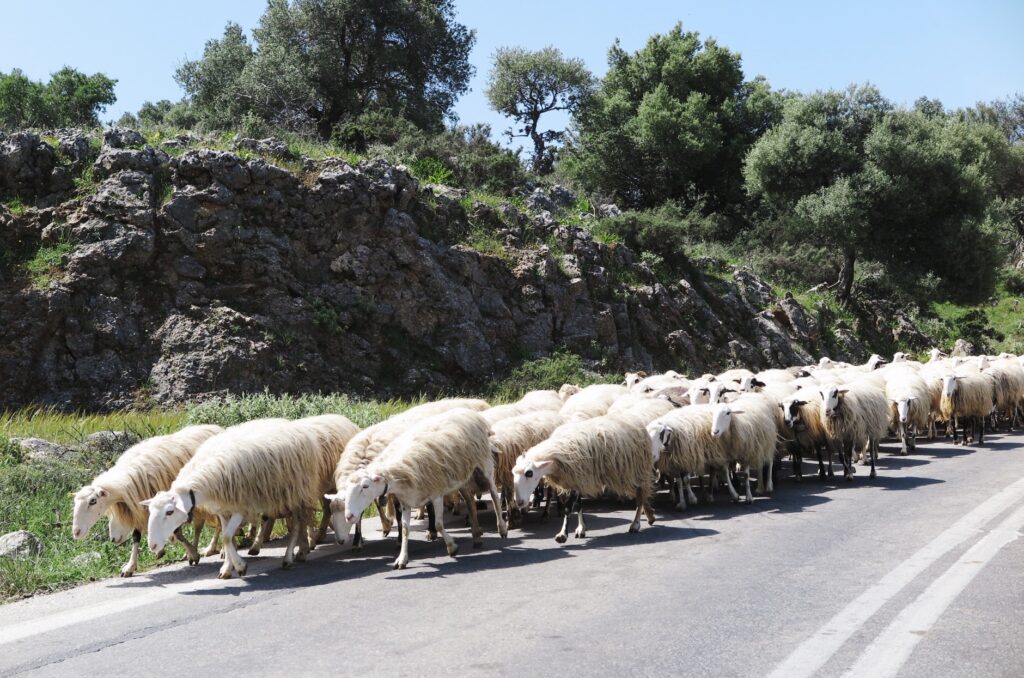 5. Pedestrians
Ignore them, they expect it, even when they're in the middle of a marked crossing. The exception is Greek mammas dressed in black in villages. They may walk out in front of you with their back turned; it's a sort of dare.
6. Speed limits
There are limits. Read more...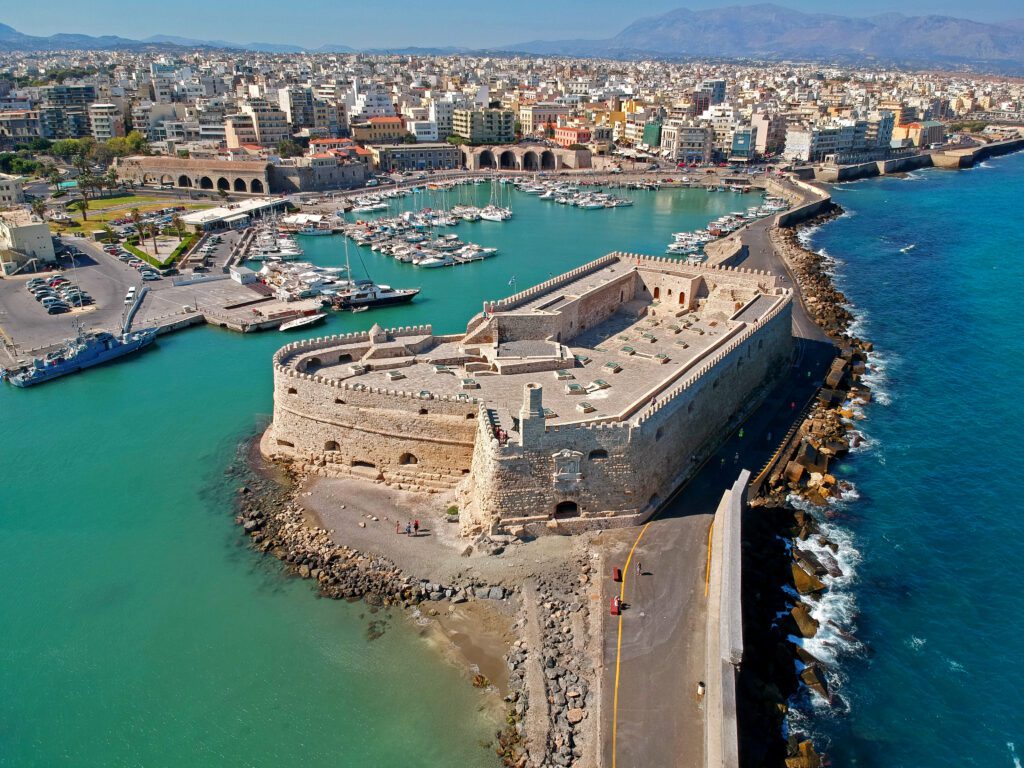 7. Country roads
Around every corner there's a tractor, a very slow scooter, a herd of sheep or an unexpected nasty bump.
8. Don't forget to fill up!
Distances on Crete are really long, and when you set out to explore and go a bit off the beaten track, it can sometimes be difficult to find a gas station that's close enough, or that accepts a credit card, or that's open late at night. As a rule, always carry some cash with you (about 20 euros can be enough) for this kind of emergency.