Best Museums in Madrid
Introduction
Best Museums in Madrid – European capitals are known for their impressive scale of museums and galleries, but when it comes to Madrid, there is something particularly unique. Three of its most illustrious museums are neighbors along the same street, with many other well-known cultural centers not far away. The Paseo del Arte (or Art Walk, which takes place between the three top art museums) makes it especially convenient for visitors to take in such celebrated masterpieces and works of art. Madrid is practically overflowing with museums and galleries where you can get your much-needed art fix, sometimes even for free. From Spain's most important collection of paintings in the Prado to the veritable palace of contemporary art that is the Reina Sofía, the Spanish capital is home to many of the greatest works of art by some of history's most important artists. So you don't miss anything, we've chosen a baker's dozen of the best museums for you to visit during your time in Madrid.
Museo Nacional Centro de Arte Reina Sofía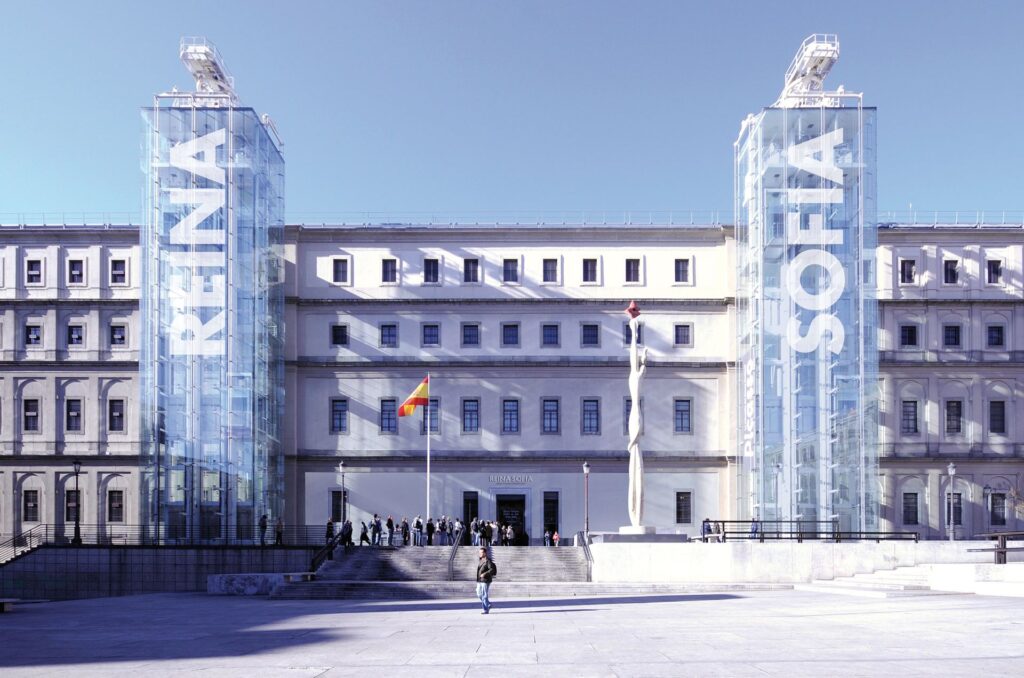 With 20,000 works in its permanent collection, the Reina Sofía is a must for art fans and an essential part of Madrid's Art Triangle, together with the Prado and Thyssen-Bornemisza museums. Spanish artists feature heavily in the collection, and Picasso, Miró, Julio González and Dalí have their own rooms. More recently, works by major foreign artists have been included. The jewel in the crown here is 'Guernica', Picasso's impassioned denunciation of war and fascism. The museum also has a packed events schedule, and a top-notch café-restaurant in NuBel, if you've worked up an appetite after all that browsing.
Prado Museum, Madrid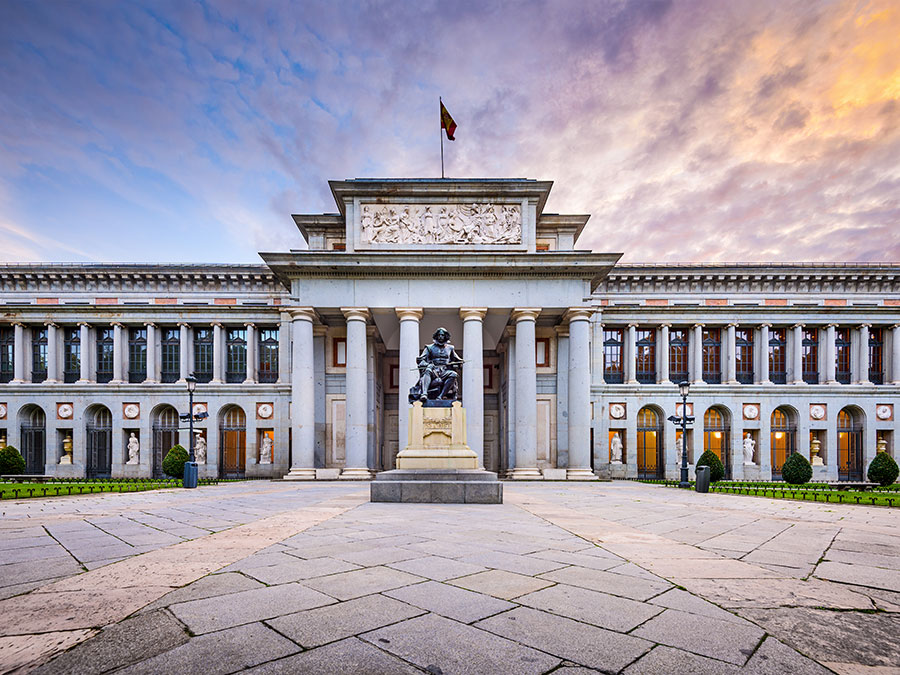 This behemoth in every sense is the best-known and most venerated museum in Madrid (and all of Spain). Its massive collection is housed in a gigantic neoclassical building; when it opened in 1819, the Prado became one of the world's first public art museums. For masterpieces by French and Italian artists, Flemish masters, and of course the Spanish, including the impressive Velázquez rooms – with pride of place going to 'Las Meninas' – and the Goya rooms. It's impossible to see everything in one visit, so plan yours well, unless you're up for spending a few days doing nothing else, which is always an option.
Museo Sorolla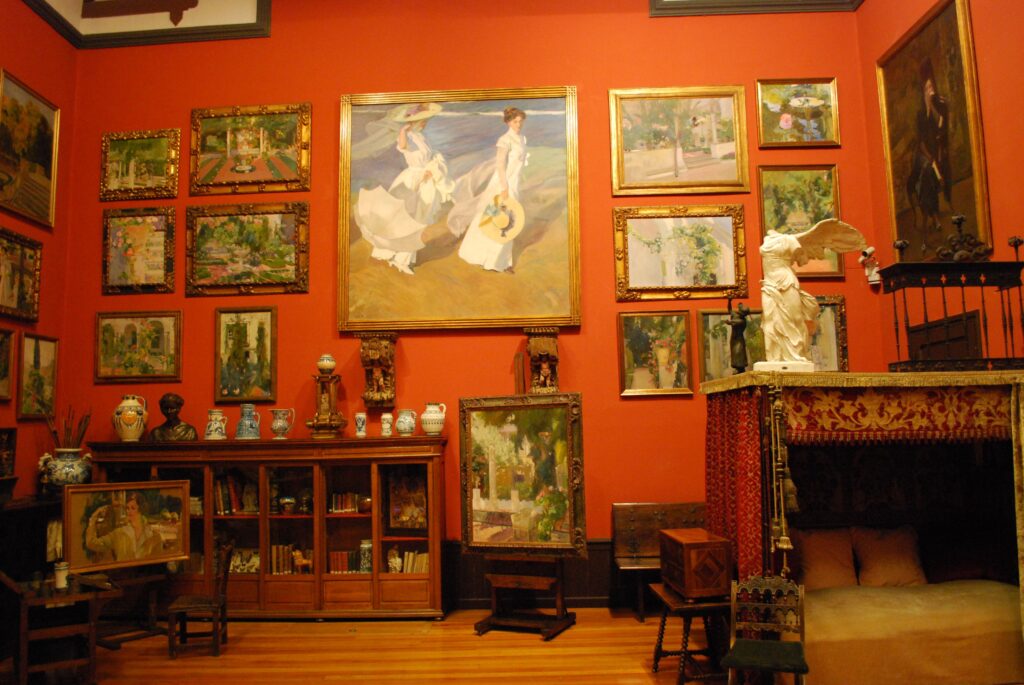 Often considered a neo-Impressionist, Valencia-born Joaquín Sorolla was really an exponent of 'luminism', the celebration of light. He was renowned for his iridescent, sun-drenched paintings, including portraits and family scenes at the beach and in gardens. Sorolla's leisured themes and greeting-card-esque (and indeed they are often used as such) aesthetic are easy to dismiss, but most find his luminous world at least a little seductive. This delightful little museum, housed in the mansion built for the artist in 1910 to spend his latter years, has been recently restored and boasts 250 works. The works are exhibited on the main floor, in his former studio areas. The salon, dining room and breakfast room are furnished in their original state with the artist's eclectic decorative influence in evidence. The garden, Moorish-inspired but with an Italianate pergola, is a delightful, peaceful oasis of calm, seemingly miles away from the roaring traffic outside.
Thyssen-Bornemisza Museum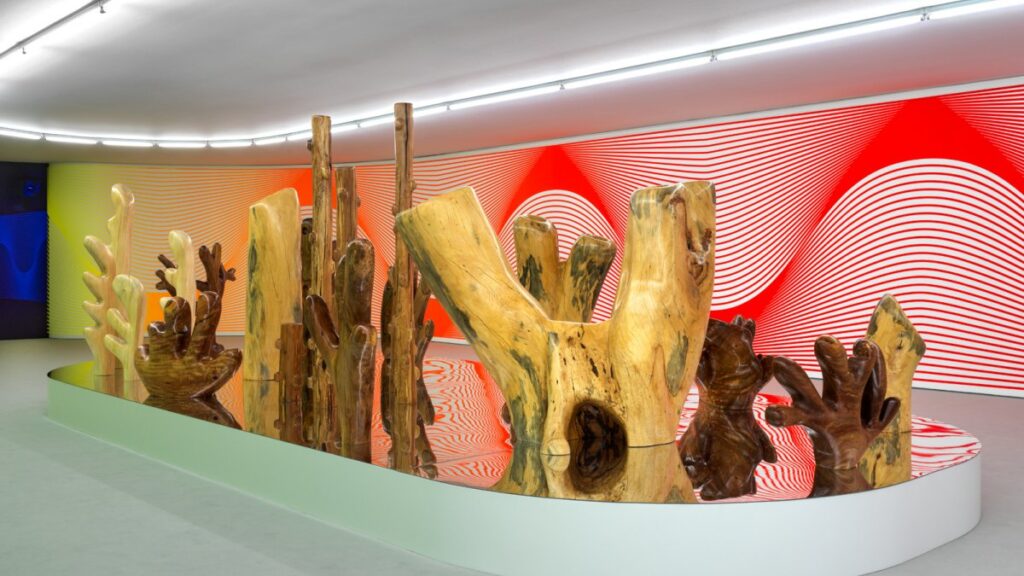 The Museo Nacional Thyssen-Bornemisza, once an aristocratic mansion, falls somewhere between the avant-garde works at the Reina Sofia and the traditional Spanish art at the Prado. With an enormous collection of European art from the continent's most respected masters, the museum is a must-see for anyone. Expect recognizable pieces from the likes of Dalí, El Greco, Monet, Picasso, and Rembrandt. Some works date back to the Medieval period; others are from the 20th century. There are even some 19th-century American paintings as well as interesting modern pop art.
American Museum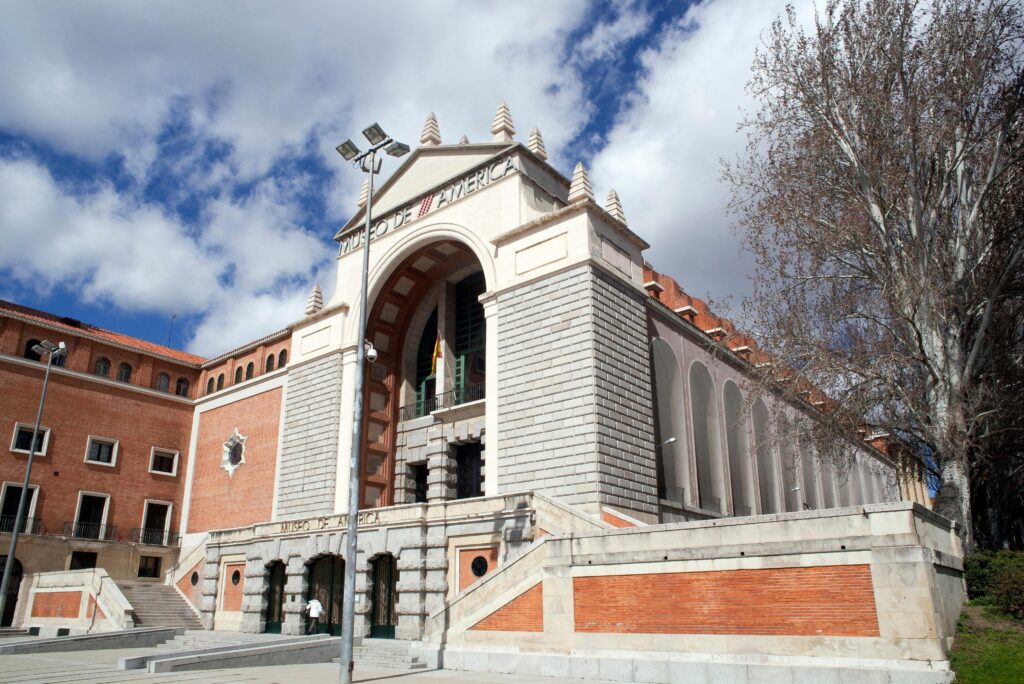 This museum comprises the finest collection of pre-Columbian American art and artefacts in Europe, a combination of articles brought back at the time of the Conquest and during the centuries of Spanish rule over Central and South America, plus later acquisitions generally donated by Latin American governments. The collection includes near-matchless treasures: there is the Madrid Codex, one of only four surviving Mayan illustrated glyph manuscripts in the world; the Tudela Codex and illustrated manuscripts from central Mexico, which depict the Spanish Conquest; superb carvings from the Mayan city of Palenque, sent back to Charles III by the first-ever modern survey expedition to a pre-Hispanic American ruin in 1787; and the Gold of the Quimbayas, a series of exquisite gold figures from the Quimbaya culture of Colombia, which were presented to Spain by the Colombian government.
Museo del Romanticismo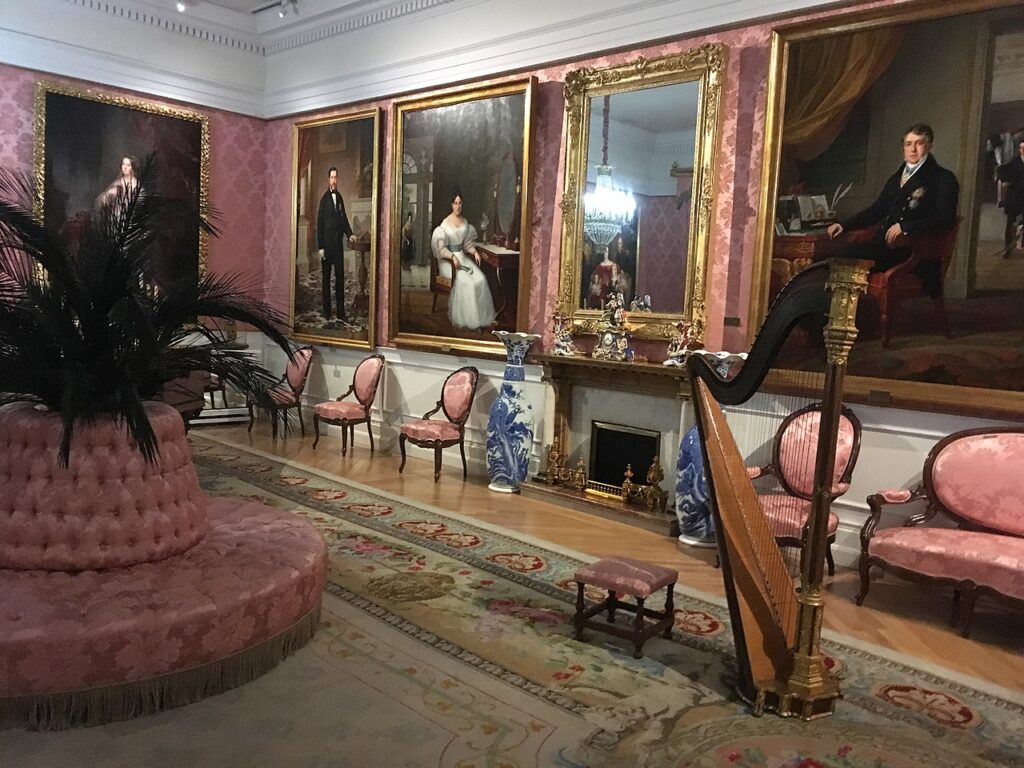 If the works of Gustavo Adolfo Bécquer, Goethe, Lord Byron or Rosalia de Castro touch your heart, you'll definitely want to visit this museum that shows how people lived in the Romantic era in Spain, during the 19th century. The Romanticism Museum contains a charming collection of over 1,600 pieces including furniture, paintings, china, pianos, and more, that's on display to the public after major refurbishing kept it closed for eight years until its reopening in 2009. Be sure to grab a cup of coffee at the Café del Jardín (Garden Café), one of the best kept secrets in the capital.
Museo Lázaro Galdiano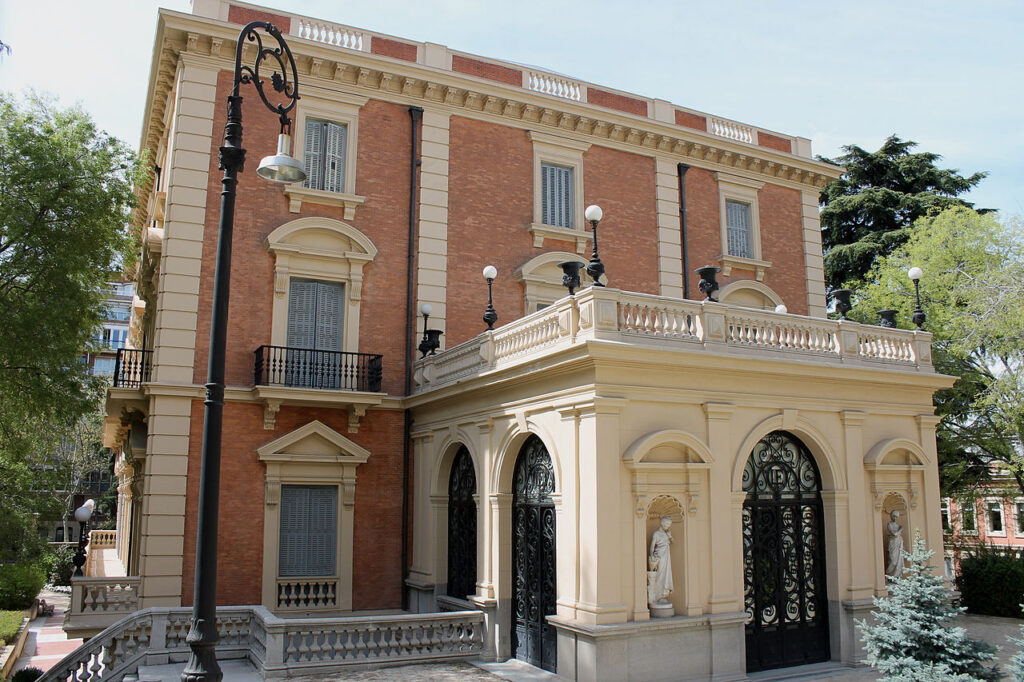 This unjustifiably little-known museum holds the extraordinarily eclectic collection of 15,000 paintings and objets d'art, covering 24 centuries, that was accumulated over 70 years by the financier and bibliophile José Lázaro Galdiano (1862-1947). Its holdings include paintings by Goya and Bosch, an important collection of work from the Dutch and English schools, and some wonderful Renaissance ornamental metalwork. The four-storey mansion and its gardens are a sight in themselves.
Museo Nacional de Artes Decorativas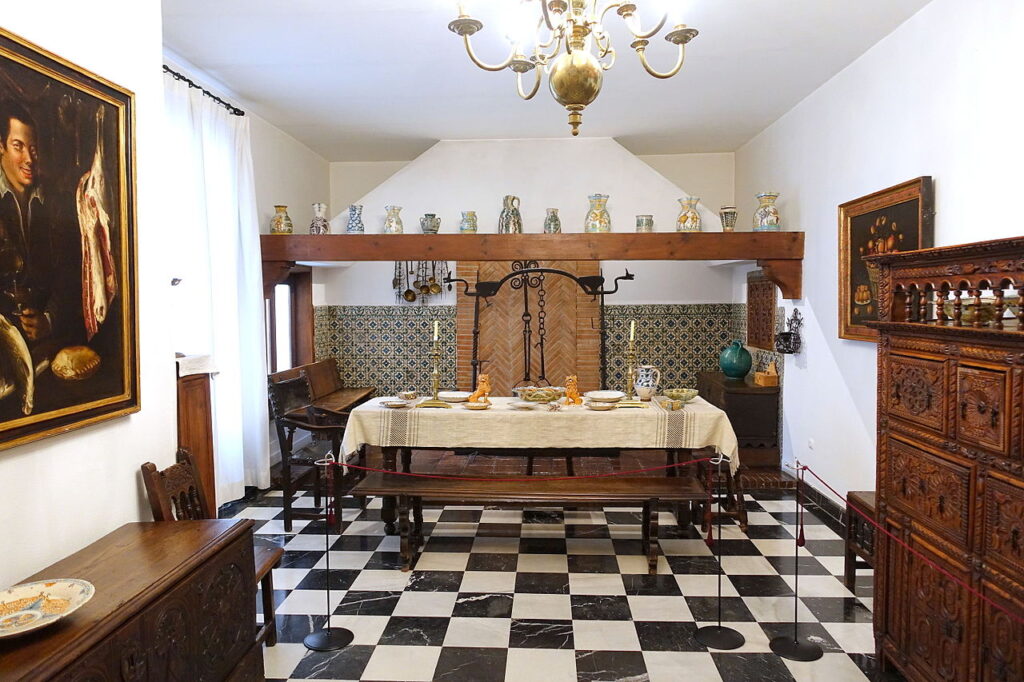 The Decorative Arts Museum houses more than 15,000 objets d'art, furniture and tapestries from all over Spain, plus many from China. One of the most prized rooms is the fifth-floor tiled kitchen, painstakingly transferred from an 18th-century Valencian palace, whose 1,604 painted tiles depict a domestic scene, with a huddle of servants making hot chocolate. Also of great interest is the second floor, where the Spanish baroque pieces are concentrated, among them ceramics from Talavera and Teruel, textiles, gold and silver work, and jewellery cases from the 'Tesoro del Delfín' ('Treasure of the Grand Dauphin'), the rest of which is in the Prado. Elsewhere are 19th-century dolls' houses, antique fans, an ornate 16th-century four-poster bedstead and a Sèvres jug given to Queen Isabel II by Napoleon III.
Museo Nacional de Ciencias Naturales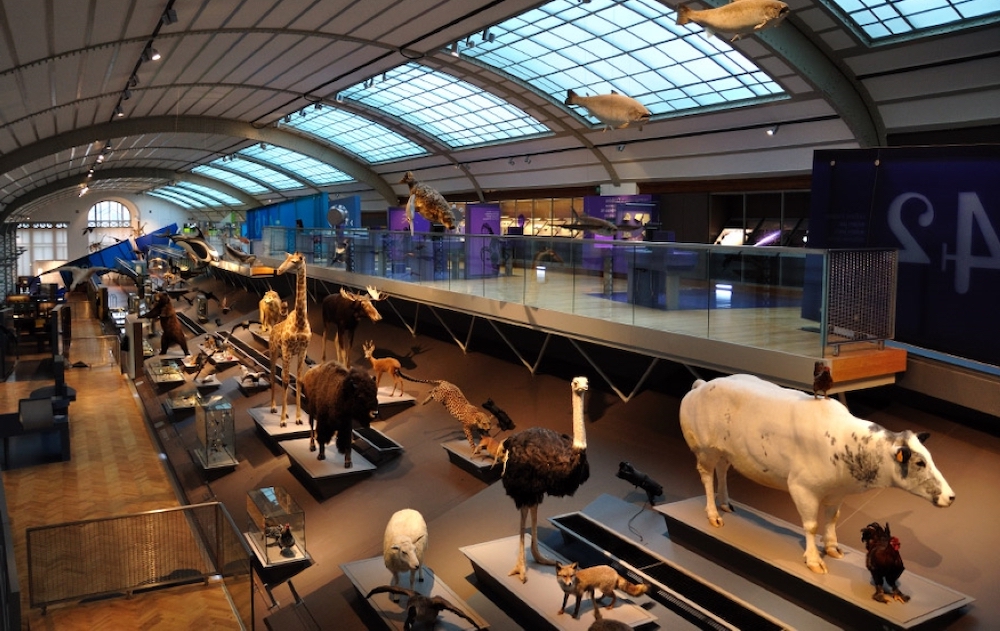 The Natural Science Museum occupies two spaces in a huge building overlooking a sloping garden on the Castellana. Much of the north wing is given over to temporary exhibitions: generally a couple of small-scale ones are held annually and a larger, more ambitious one, lasting about a year, is organised every 18 months. They tend to be hands-on, interactive and fun for kids. Permanently in this wing is 'Mediterranean Nature and Civilisation', a large exhibition of Mediterranean flora and fauna, illustrating the region's biodiversity. The Jardín de Piedras (an outdoor rock garden) exhibits rocks and fossilized logs, most of them from the Community of Madrid. A replica of a Diplodocus is undoubtedly one of the highlights of the museum, along with the skeleton of a Pleistocene era Megatherium americanum from Luján, Argentina, and a stunning whale skeleton more than 20 metres long that will wow visitors of all ages.
Museo Arqueológico Nacional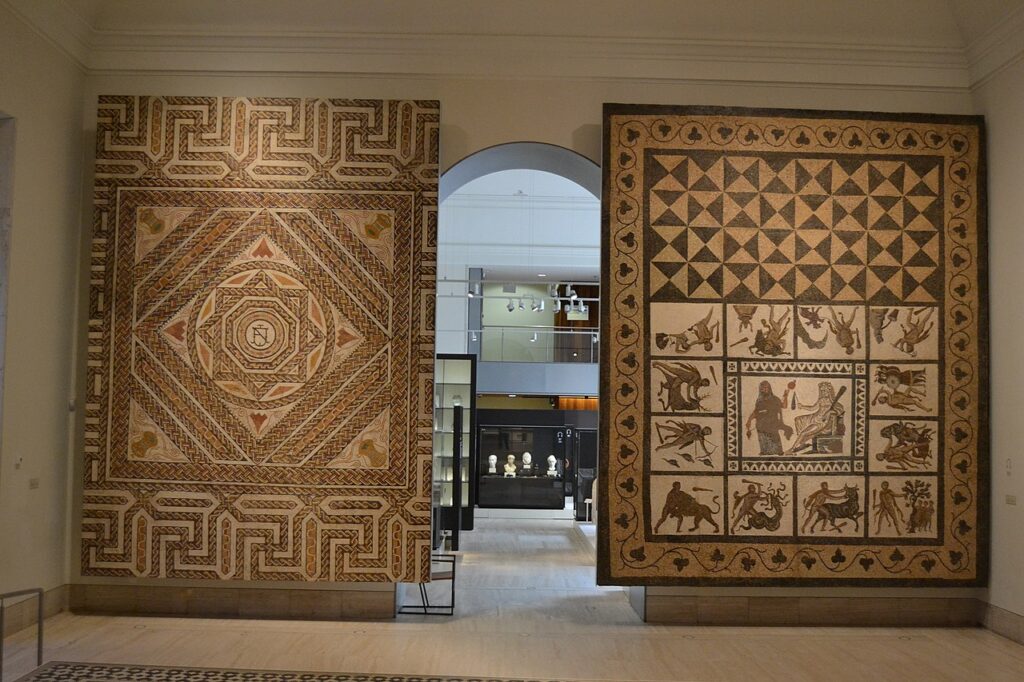 This is one of Madrid's oldest museums (dating from 1867) which, after a six-year renovation project costing some €65 million, reopened on April 1, 2014, with the aim of being 'the best archaeological museum in Europe and, therefore, in the world'. It traces the evolution of human cultures, from prehistoric times up to the 15th century, and the collection of artefacts includes finds from the Iberian, Celtic, Greek, Egyptian, Punic, Roman, Paleochristian, Visigothic and Muslim cultures. Remarkably, the great majority of pieces came from excavations carried out within Spain, illustrating the extraordinary continuity and diversity of human settlement in the Iberian peninsula. Some of the most interesting exhibits are from the area around Madrid, such as the collection of 4,000-year-old bell-shaped Neolithic bowls. 'La Dama de Elche', the intricate stone bust of an Iberian priestess dating from 500 BC, is one of the museum's most famous exhibits. And among the most popular for children are the tusks of a mammoth, which are still attached to the skull, and a reproduction of the famous cave paintings from Altamira in Cantabria. The Visigoth and Muslim periods in Spain are represented by wonderful ceramics and metal work from Al Andalus. There are also exhibits from the Middle Ages and later periods.
Museo Cerralbo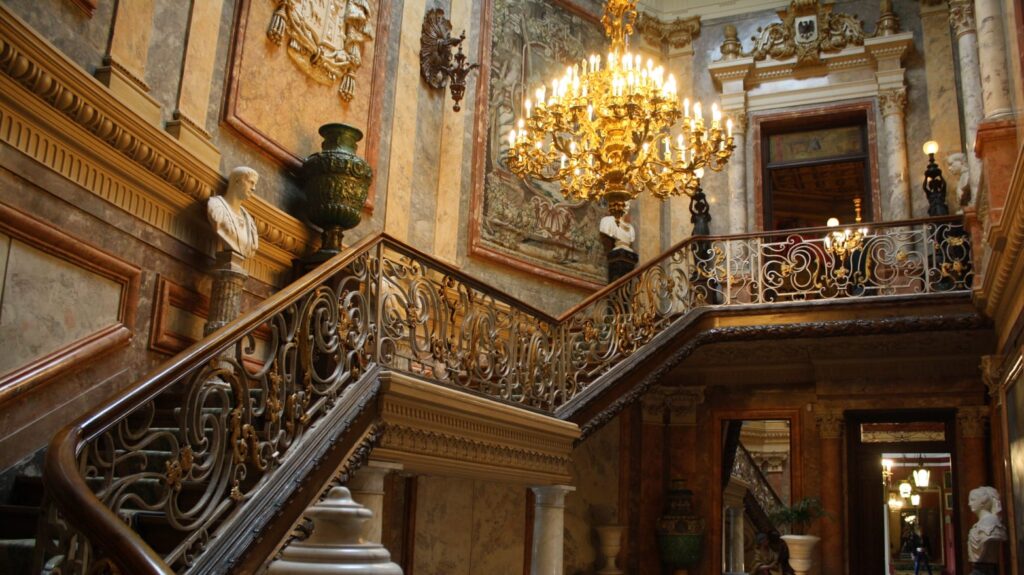 Laid out in a sumptuous late-19th-century mansion in Argüelles is the incredible private collection of artworks and artefacts assembled by Enrique de Aguilera y Gamboa, the 17th Marqués de Cerralbo. A man of letters, reactionary politician and traveller who fanatically collected pieces everywhere he went, he bequeathed his collection to the state with the stipulation that it should be displayed exactly how he had arranged it himself, in a house that even during its owner's life was conceived of as a home and a museum. The decoration has neo-baroque and rococo elements and you'll get a sense of horror vacui, with the walls so full of paintings and objects. Among the many paintings, however, are El Greco's 'The Ecstasy of St Francis of Assisi' – the real highlight – and works by Zurbarán, Alonso Cano and other Spanish masters.
Museo del Ferrocarril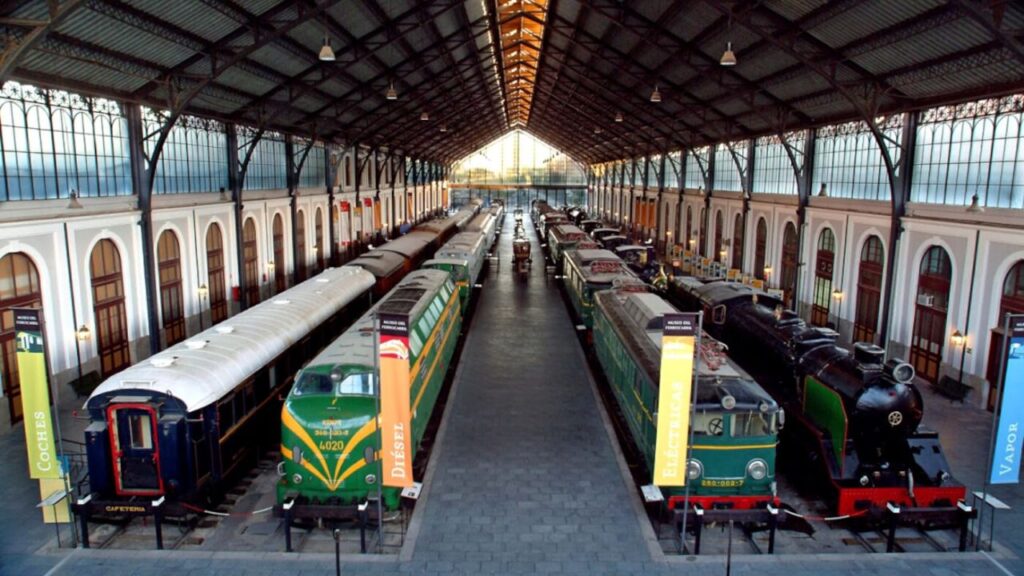 Housed in the elegant but disused Delicias station, with ironwork by Gustave Eiffel, Madrid's railway museum has an evocative collection of models, old locomotives, railway equipment and memorabilia. There is also a room dedicated to clocks, including the one that marked time when Spain's first ever train chugged from Barcelona to Mataró. You can climb on the trains, have a drink in an old restaurant car or watch film footage of Spanish railways. This great museum for kids offers children's workshops, Train Day, a modelling market and one of the unmissable events for Madrid's hipsters, the 'Mercado de Motores', held once a month.
Museo de la Real Academia de Bellas Artes de San Fernando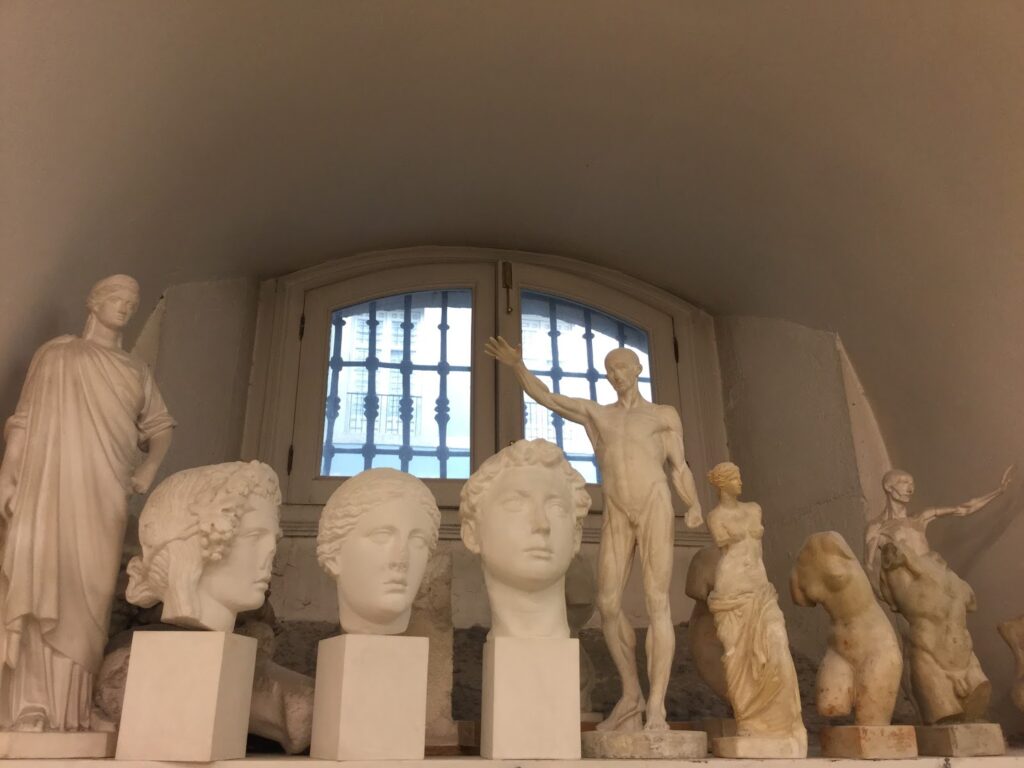 This undervisited museum is in fact one of Madrid's most important and oldest permanent artistic institutions (it was founded in 1794). The eclectic collection is partly made up of works of varying quality donated by aspiring members in order to gain admission to the academy. The museum's greatest possessions, though, are its 13 works by Goya, an important figure in the early years of the Academia. They include two major self-portraits; a portrait of his friend the playwright Moratín; a portrait of Carlos IV's hated minister Godoy; and the 'Burial of the Sardine', a carnival scene that foreshadows his later, darker works. Another of the academy's most prized possessions is the Italian mannerist Giuseppe Arcimboldo's 'Spring', a playful, surrealistic portrait of a man made up entirely of flowers. There are also important portraits by Velázquez and Rubens, and several paintings by Zurbarán. Among the later works, the best known are some Picasso engravings and a Juan Gris; the most surprising are the colourful fantasies of Múñoz Degrain and the De Chirico-esque work of Julio Romero de Torres. Look out too for Leandro Bassano's superb 'La Riva degli Schiavoni'.