Best Things To Do in Morocco
Introduction
Best Things To Do in Morocco- Morocco is a place like no other – from sweeping desert expanses to rugged mountain peaks, breathtaking beaches to urban intrigue. A magical and exotic kingdom, Morocco will enchant every one of your senses. It will leave you wishing you had more time to explore. Come, let Morocco satisfy your curiosity. Whether you're taking photos of the desert dunes or the magnificent mosaics, Morocco is a feast for the eyes.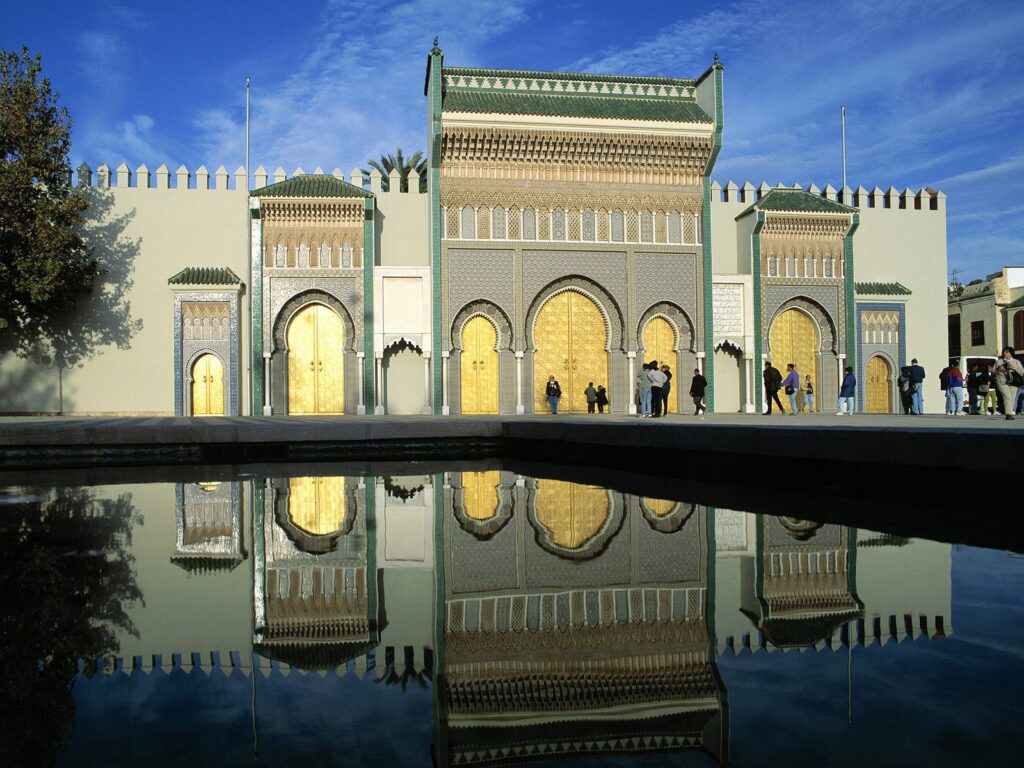 The Sahara
While Morocco has a variety of idyllic landscapes, many people dream of seeing the light-brown desert sand dunes that seem to stretch for miles on end. Taking a sunset camel ride through the Sahara Desert was the biggest highlight of the Moroccan tours. Unmolested expanse of beauty dotted only with camels and stars under the moon as you enjoy an enchanting twilight camel ride with options of overnight in Bedouin tent camps under the sky or retreat to an air-conditioned riad or guest house/hotel. Amp it up a bit and play in the Saharan desert on an ATV or chill out meandering through dense date palm oases. Best enjoyed as a 5 day trip from Marrakech or as part of your  Morocco multiday trip.

The Souks
The souks in Morocco are a combination of a marketplace and a meeting place that together form the heartbeat of cities like Marrakech and Fes. These Arab markets are known for their winding alleyways and boisterous vendors who sell everything from rugs and lamps, to spices and leather goods. Even for the adventurous traveler, the souks can easily become overwhelming as they're filled with hundreds of pathways and people.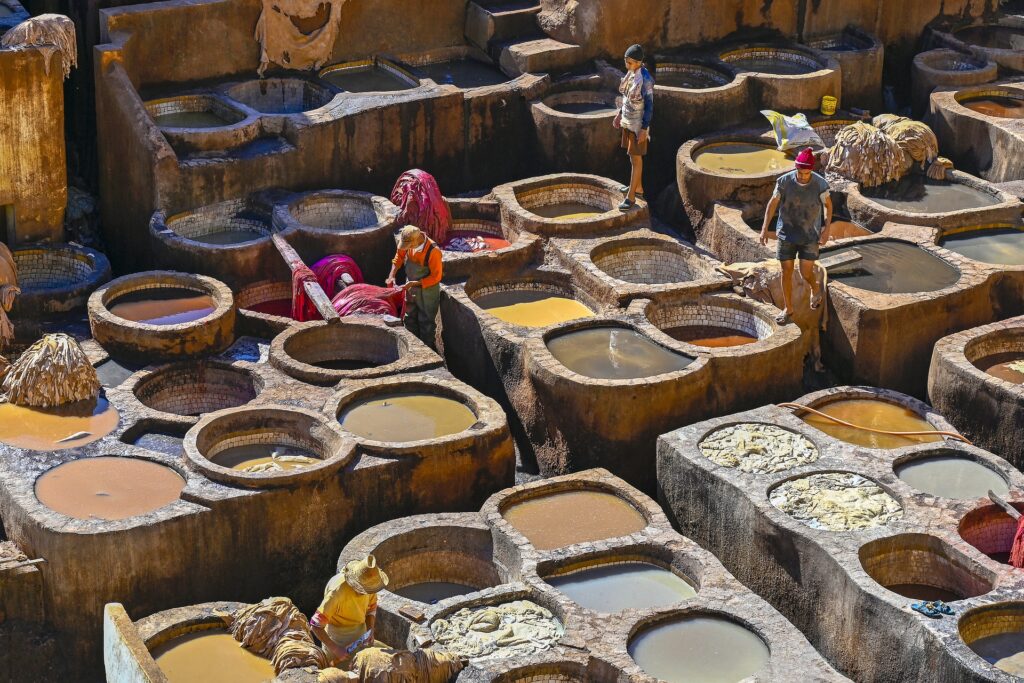 City Culture
Morocco is a kingdom governed by Parliament. Steep yourself in history and heritage in any of Morocco's major cities. The capitol city of Rabat is where most governmental affairs are administrated. Casablanca, considered the economic epicenter, is the country's most populace city and home to the prosperous and paupers alike. Imperial city, Fes, functioned as the capitol several times over throughout various dynastic rule and boasts the oldest known university in the world. Attracting scholars and artisans alike this dynamic city is a must during your visit to Morocco.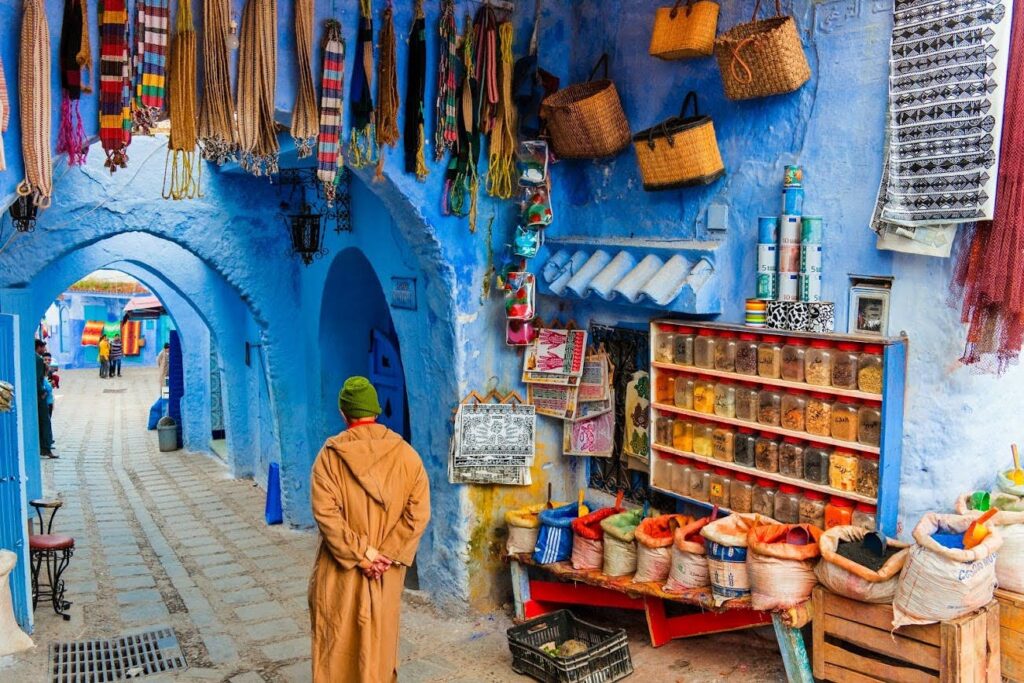 Located at the feet of the majestic Atlas Mountains, Marrakech to the south is known to be the most diverse and dazzling city in Morocco. Fragrant spice bazaars and ornate palaces collide to make this city a cultural mecca for all senses. One of the prettiest places to visit among the lush agriculture and Rif mountains to the north is the blue town of Chefchaouen. It offers a more laid back alternative to any of it's more popular counterparts. Port town and gateway to Europe, Tangier, is a destination with a culture all it's own.
The Photography Heaven
There's no shortage of scenery to capture on your camera while in Morocco. One of the country's biggest calling cards are the colorful tiled surfaces throughout cities like Marrakech and Fes. The intricately laid designs adorn courtyards, walls, and mosques. Head to Majorelle Garden to take in the beauty of the mosaic artwork in an environment that's more serene than the lively city streets. If rural landscapes call your name, there's plenty of those to see as you travel throughout the country as well.

High Atlas Mountains
Meander lakes and waterfalls in the High Atlas mountains in summer or ski from one of Africa's highest peaks in winter. Trekking, climbing, skiing, sledding, swimming, mountain biking, communing with nature and local villagers are all possible in these stunning mountains. Immerse yourself in ancient Berber culture, traditions, art and music in this remote and generally unexplored place. Rugged beauty, exhilarating slopes, lush valleys and cool canyons are easily accessible with Eskapas Trips to Morocco