On a quest for authentic Turkish Restaurants
Best Turkish Restaurants of Istanbul – The citizens of Istanbul had been eating one of the world's finest cuisines all along: their own meyhane (taverna) food—mezes, kebabs, and fresh fish—to be consumed with raki, preferably in sight of the Bosporus. But what most travelers don't realize is that this is just one interpretation of Turkish food. And while it delights the palate, diners must consider: Istanbul flourished as the capital of a vast Eurasian empire for 500 years. What happened to the national cuisines of the Ottoman Empire's various ethnic groups? And at the Topkapi Palace, surely the chefs rose above kebabs and mezes to keep the sultan well fed?
Only recently have a few restaurants begun to answer those questions. Through research in Ottoman archives and out in the provinces, chefs and restaurant owners have salvaged dishes that seemed lost to history and resurrected ancient Ottoman, regional, and home cooking. Today, they have pioneered a string of genuine Turkish restaurants. Here are six of the best such locales.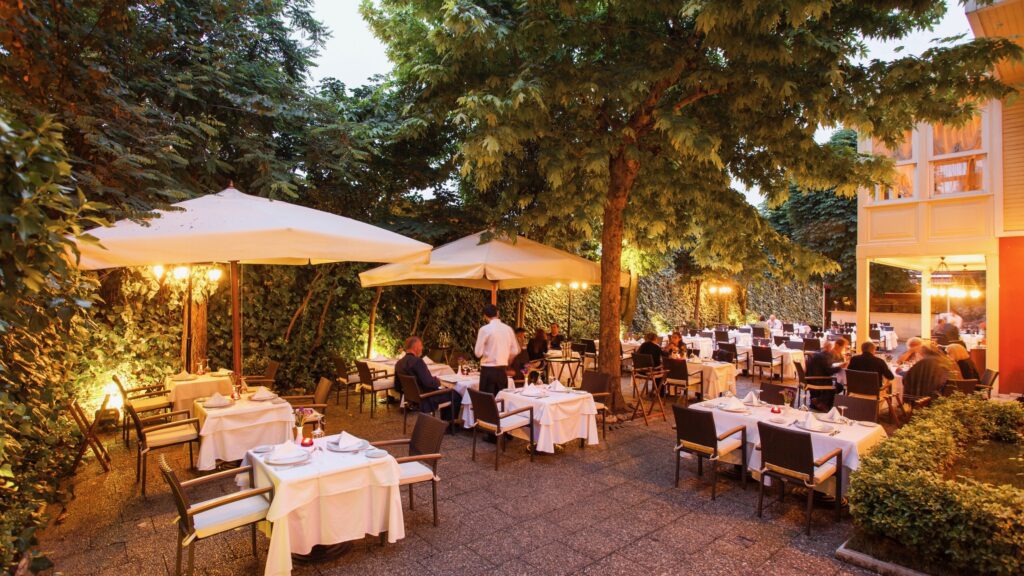 Eating here is a live history class. Overlooking the Golden Horn, Asitane Restaurant is perched in the foothills of Edirnekapı, considered by many to be one of the most important areas of historical Istanbul. The restaurant lies in the shadow of the mighty Chora Church, famous for its mosaics and one of the most revered and well preserved buildings of the Byzantine era. Asitane opened its doors in 1991, serving dishes reflecting the eclectic nature of the Turco-Ottoman neighborhood. Asitane was one of the many names given to Istanbul throughout the era of the Ottoman Empire, and today Asitane Restaurant brings to life the tastes of a glorious bygone era. After 20 years in hospitality, Asitane now boasts an impressive archive comprising over 450 forgotten sweet and savory recipes, prepared according to 500-year-old cooking methods. Dinner for two $$$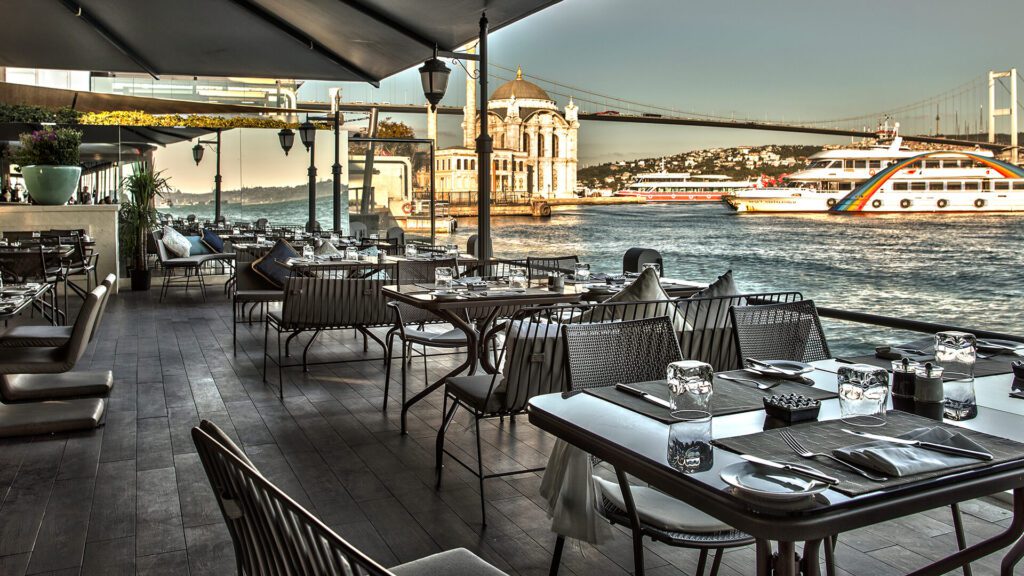 Once an Ottoman police station, Feriye's building is a rare example of 19th-century classical Ottoman architecture. An advocate for Turkish gastronomy, Feriye holds regular seminars and special food presentations. The restaurant draws on Ottoman cooking techniques from the 12th to 19th century and includes such delicacies as spicy cured beef and manti (filled dough pockets). Feriye can host a wide range of events: the à la carte restaurant caters for cocktail parties and sit-down dinners, and in summer the huge terrace can accommodate up to 2,000 guests. Dinner for two $$$
Also on the city's Asian side, you'll find Çiya Sofrasi, past the splendorous Kadiköy fish-and-produce market. As you pick your dishes from the no-nonsense counter, keep in mind that Çiya's owner, Musa Dağdeviren, may be Turkey's first globally recognized foodie brain. Dağdeviren began cooking two decades ago at a kebab joint. He now lectures internationally and has been profiled in The New Yorker. Each dish, painstakingly rediscovered from old folk memory, is delicious. Fill your plate with the fresh local bush-greens, especially the kaya koruğu, which are found in river silt. You won't find the mumbar—sheep intestine filled with rice and lamb—anywhere else. The stuffed eggplant has an earthy edge, as does the syrupy, deeply comforting olive dessert. Dinner for two $$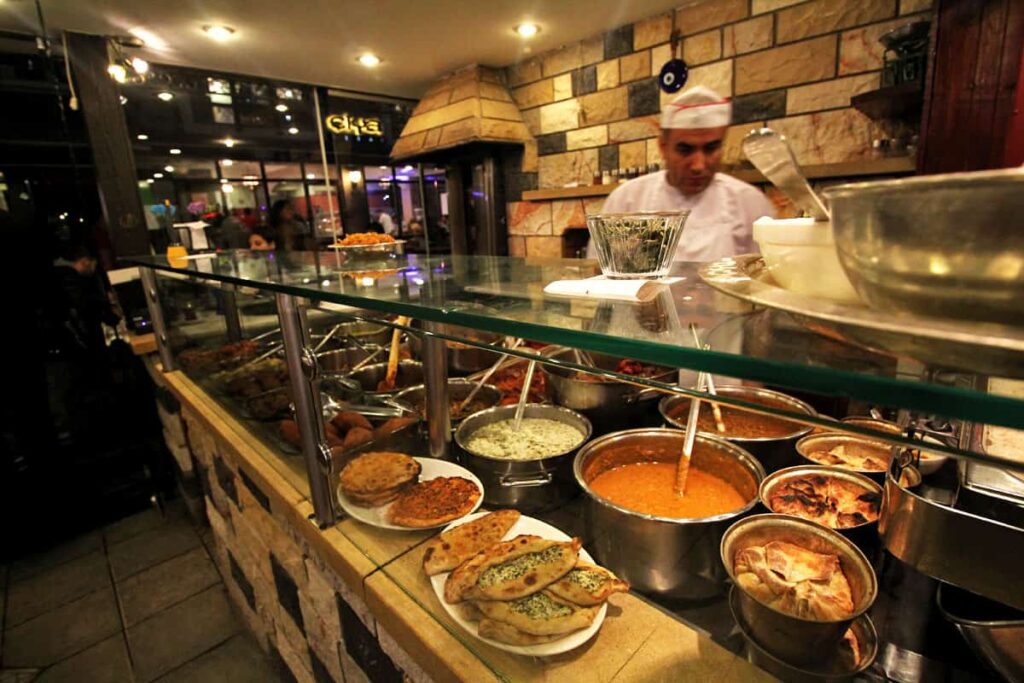 Staying true to Anatolia's thousand years of traditional recipes, Kiva offers different regional tastes. With its signature dishes and seasonal options in its menu, Kiva is a perfect spot for contemporary Turkish tavern experience. Guests can enjoy various local mezes and delicacies inspired by Anatolia's long-established culinary culture. Kiva welcomes its guests at Yapı Kredi bomontiada with its tavern concept in a simple yet comfortable atmosphere. Kiva has 3 separate dining rooms at upstairs giving private space for large friends & family gatherings. Having an outdoor space as well as a winter garden, Kiva offers the best ambiance at every season. Dinner for two $$$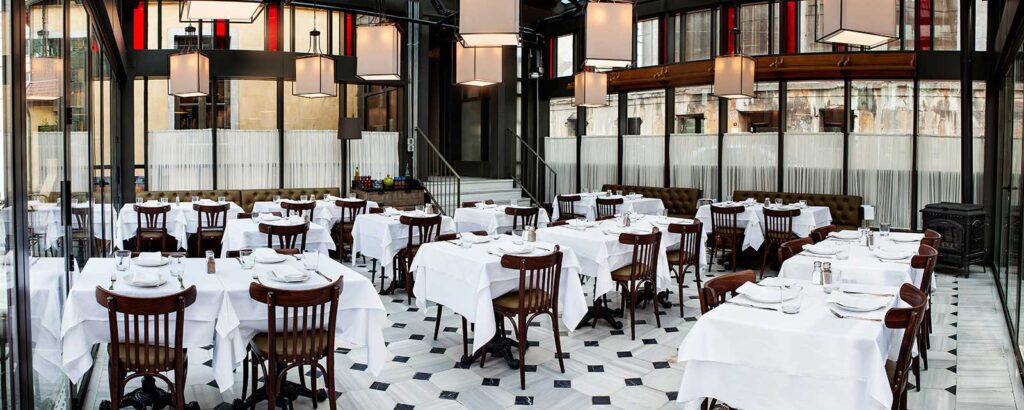 In a shopping mall near Levent, the center of upscale modern Istanbul, Osmani has a fresh and sharp range of Turkish food flavors. This is where health-conscious, time-strapped professionals dine in efficient comfort. From the cafeteria-style selection, start with a mixture of barely steamed wild greens and herbs from the Aegean area. Eat the yuvalama, a yogurty soup from the south, or the kadinbudu köfte, granular lamb balls with a fried crust, and you'll feel as if you lived in Turkey in a past life. Also on the menu: keshkek, a pulpy comfort food made of lamb, served at traditional Turkish weddings. Dinner for two $$
You might call Zarifi the first postmodern meyhane with a mission to revive lost elements of Beyoğlu's past as a drinking, fun-loving ghetto from Byzantine days. Not to mention the food that went along with the mayhem. Owner Fehmi Yaşar worked as a filmmaker before launching the Byzantine cistern-like location right off Istiklal Street, the main pedestrian thoroughfare. (A waterfront location in Çubuklu, on the Asian side, is open from July through September.) Yaşar says he created the menu as a tribute to the old Ottoman minorities of the Beyoğlu area: Sephardic Jews, Armenians, Greeks, and others—and their dishes. Yaşar directed me to the Hungarian honey eggplant, an unprecedented sweet-savory flavor, and the Bosnian smoked meat cooked in oiled butcher paper. And eating the islim kebab—lamb on the bone wrapped in lush eggplant—felt like a homecoming on a winter's night. Dinner for two $$$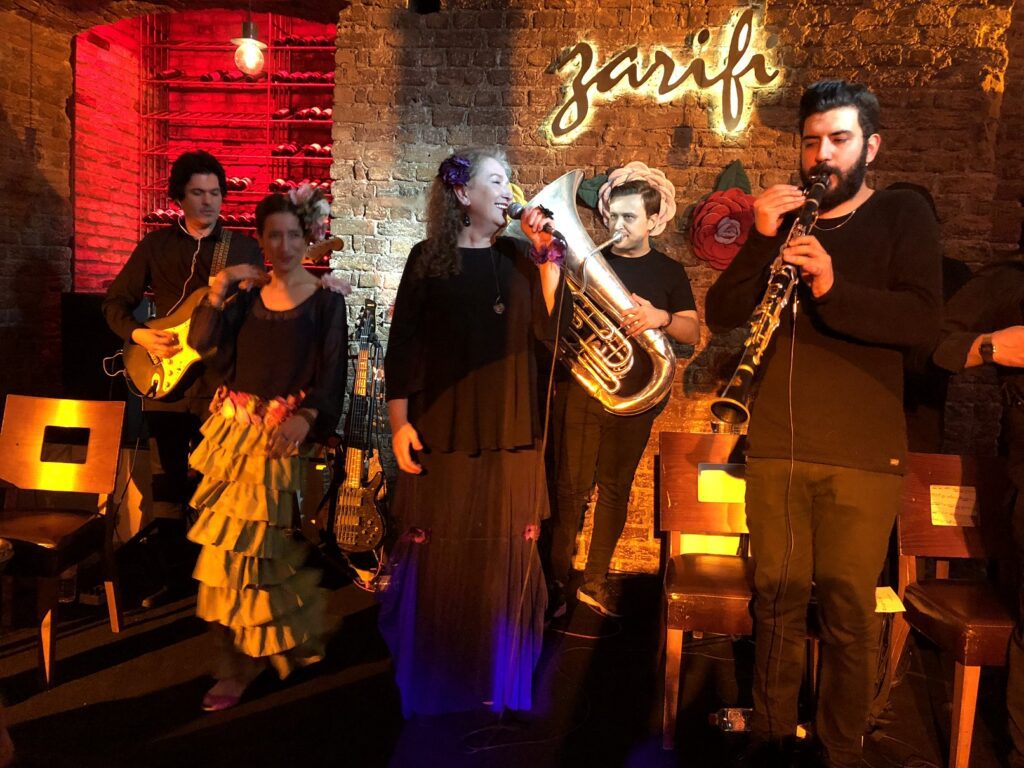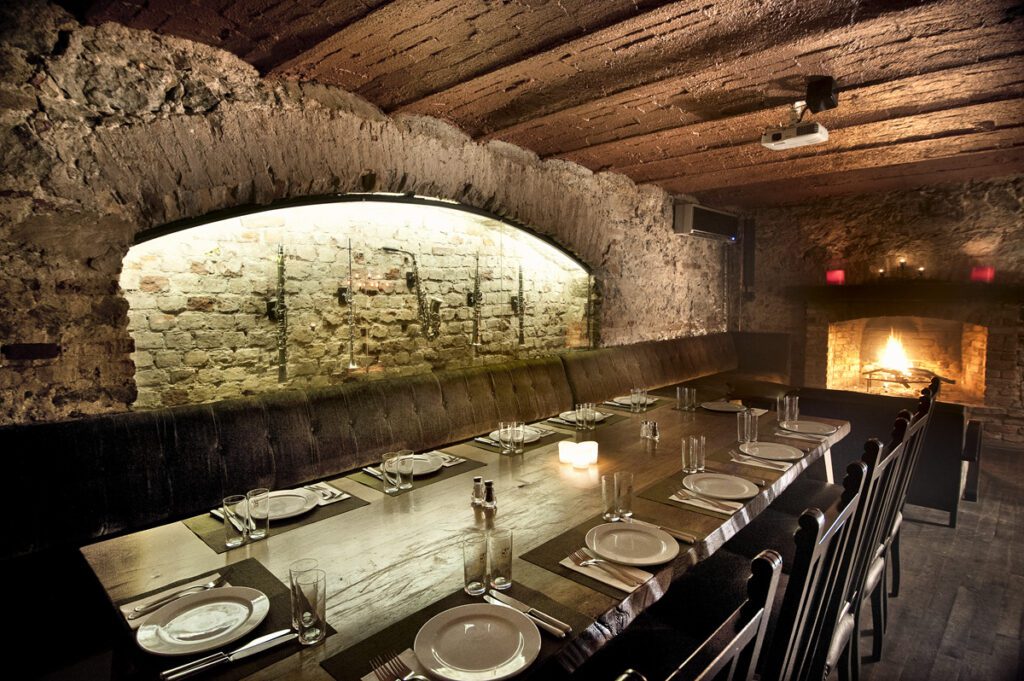 Peymane Ocakbasi was founded in 2004 in Beyoglu. Now, it serves in Beyoğlu's historic 5-storey building in TomTom district. Peymane Ocakbasi's popular feature is that different jazz pieces play on each floor. If you want to enjoy your dinner with jazz music, you should choose Peymane Ocakbaşı.  Peymane Ocakbaşı menu has various flavors of Anatolia. The taste of meatballs from Elazığ, baklava with pistachio from Gaziantep, the curly lamb of Kırklareli is one of the most popular tastes of Peymane Ocakbaşı. Peymane wrap is a must try. Peymane Ocakbaşı is located in a wide variety of appetizers that you can eat with delicious dishes. Atom, muhammara and hummus with bacon are the most preferred appetizers. For those who want to consume healthy vegetables, appetizers with vegetables are also available at Peymane Ocakbaşı. Dinner for two $$$