The Cuisine of Ancient Troy, Gallipoli and Dardanelle
Introduction
Cuisine of Dardanelles – Even if you've never actually been to Troy, you've imagined it countless times. You've watched the movies, you've read the books, and you've put yourself back in time into the land of the world's most legendary battle. So in those dreams, after the battle's over, what do you think you'll be doing? Enjoying the stunning shores of the Aegean? We're here to tell you all the local delights you'll be eating when you visit the historic and incredible city of Troy.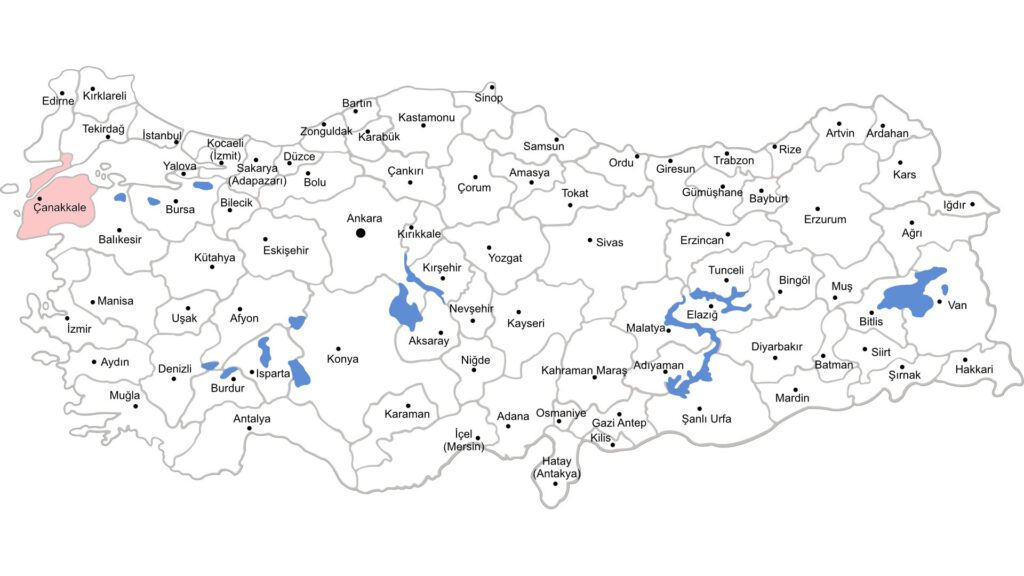 Troy is located near the Kaz Mountains (and the ancient Mount Ida) and near the modern city of Çanakkale. The location itself is stunning, along the Dardanelles Strait (known as the Hellespont to Homer and the period of ancient Troy) which separates the Sea of Marmara from the Aegean. People have been living here more or less uninterrupted for around 5,000 years, and the culture and cuisine reflect this depth and fusion of cultures. The region truly is home to a "food culture," and as a result everything you eat and drink will be absolutely delicious. But there are a few specific dishes and foods that are local just to the region of ancient Troy… and here are the best of them just for you!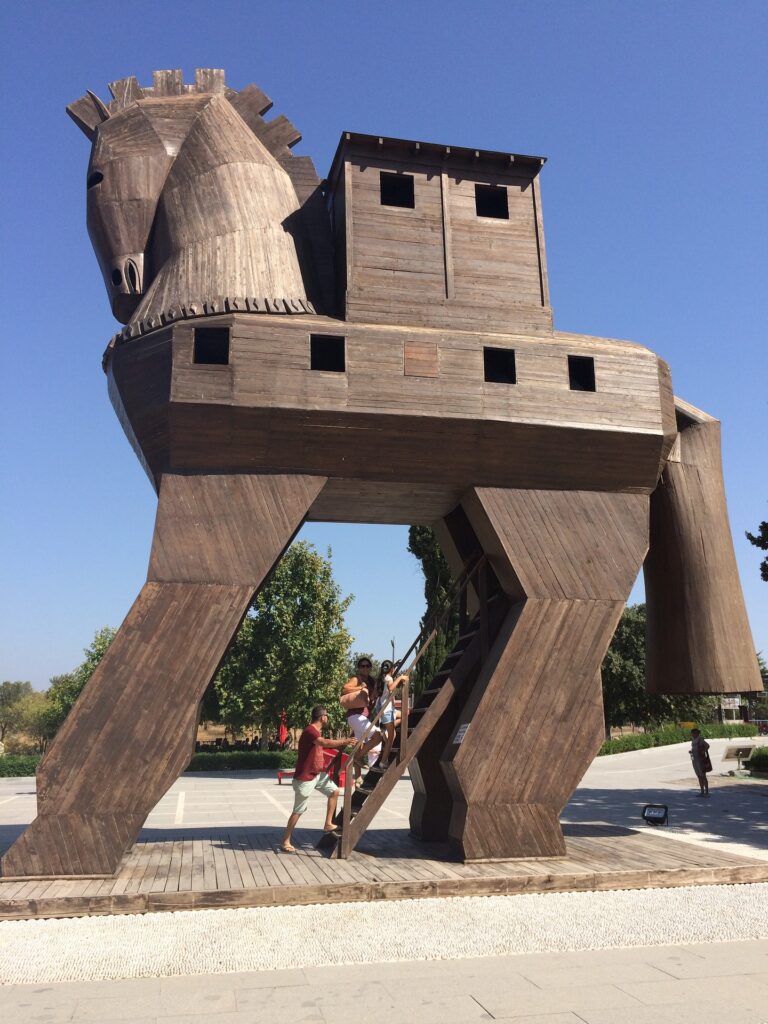 Ezine Cheese
While in Western diets, "feta cheese" tends to have a fairly standard flavor, white cheeses come in a wide variety of flavors in Turkey. They can be made from either cow, sheep or goat's milk and can be a hard, or soft, and also can be from whole milk or half. It's an absolute staple of the traditional Turkish breakfast, but it's a fairly big staple of dinners as well and is often eaten as a meze by itself or is consumed in the summer months with watermelon or melons.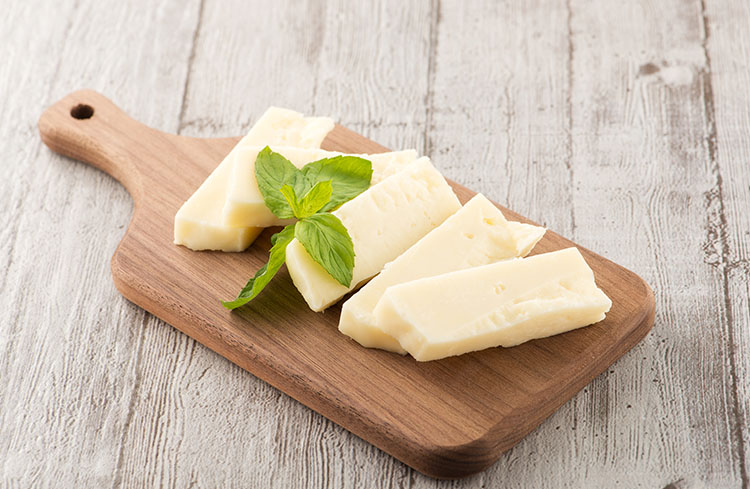 It's put into börek pastries and other baked goods, into salads, and so much more. Ezine in Çanakkale, or more broadly in the region of Thrace, is considered the homeland for white cheese. It features a rich, strong flavor with creamy notes that help it go well with just about anything and everything. At any cheese shop you'll be able to order just about any variety of white cheese that you want with different tasting notes on offer, but if you have to try one, making it an Ezine white cheese is as good a bet as any.
Scorpionfish Soup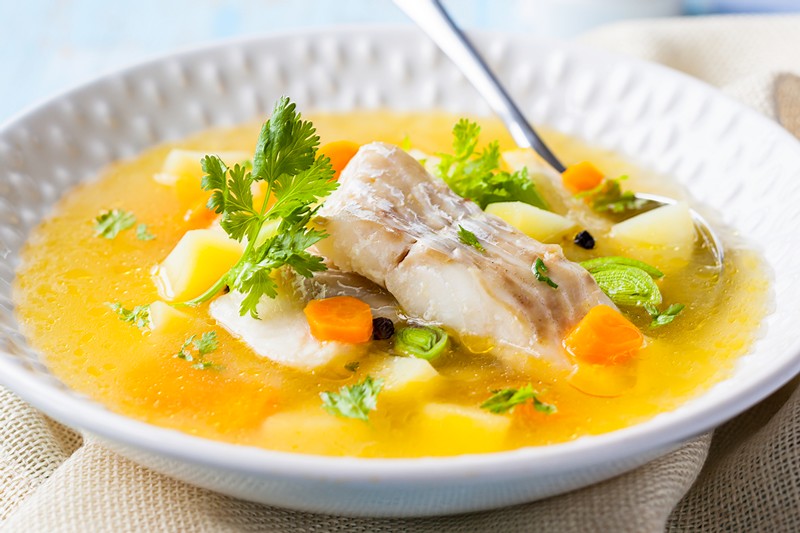 They are bony and hard to clean, so there's no point trying to turn them into fillets. Best to cook them before you remove the flesh. Like many Turkish soups, this soup is enriched at the end with egg and lemon.
Piruhi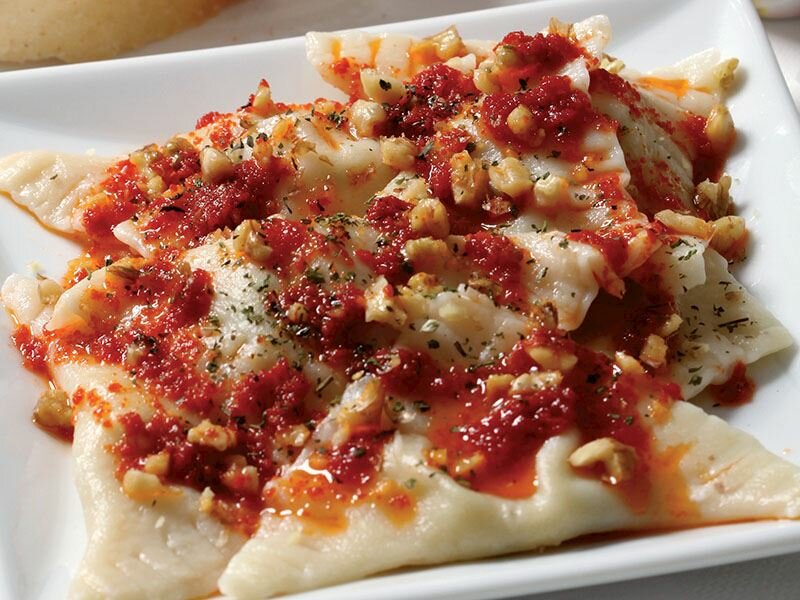 Piruhi (a kind of dumpling) is the most common flour based dish in Çanakkale area.  Piruhi is considered a special dish of Paphlagonia.  Its origin is China – Mongolia spread towards the west over Central Asia. The main trend was brought by  Turks and spread all over Anatolia and all the way to the Ottoman palace cuisine.
Bluefish Pilav
Bluefish is a delicious, fatty fish found in all of Turkey's seas, and it pairs wonderfully with freshly cooked buttery Turkish pilav, with Turkish orzo called şehriye mixed in. The fish is cooked and served over the rice, allowing its juices to be soaked up and mix with all the flavor of traditional Turkish pilav.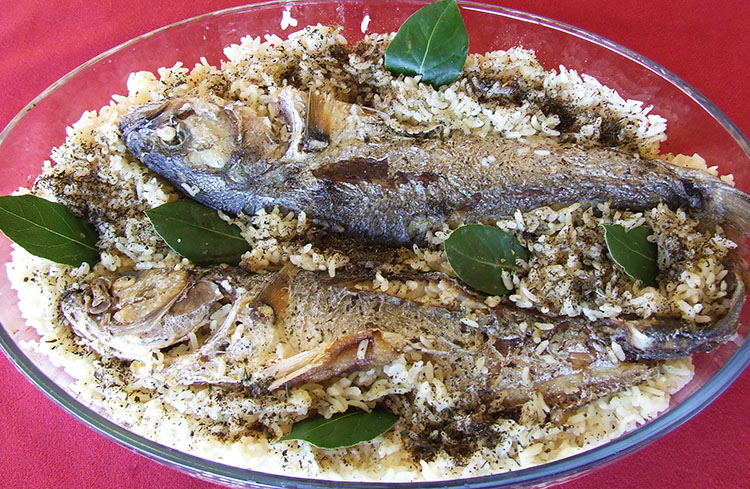 Çırpma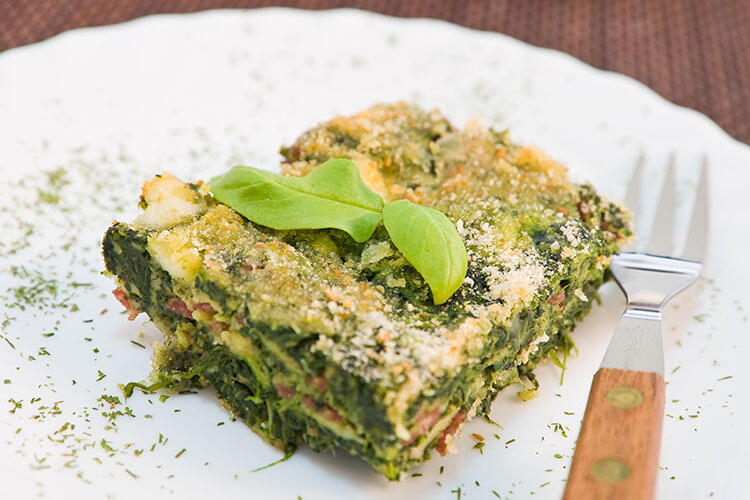 This dish means literally "mixed" in Turkish, and is a healthy use of the delicious herbs and greens that grow in the region of Troy. Spinach, or often greens like nettles or leeks are thrown into a kind of omlet and mixed with local cheese for a local delight that you'll be hard-pressed to find outside of the region, which is fair enough because it tastes best with all the ingredients locally sourced!
Tumbi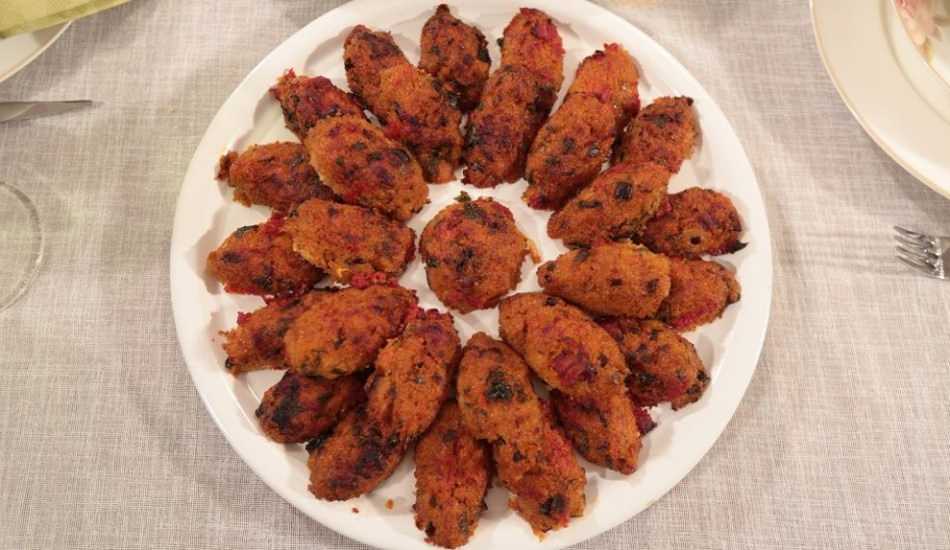 Tumbi are little bite-sized morsels made bulgur rice and tomatoes before being stuffed with local eggplant and herbs and spices. Bite-sized dishes like this are popular in Turkey, but Tumbi is the local version you'll find around Troy and the flavor is perfect for the Aegean feel you get out there.
Grilled Sardines in Vine Leaves
Freshly caught local sardines, called "Sardalya" in Turkish, are a fish you'll find more in the region of Troy than anywhere else. And, as is standard throughout Turkey, one of the best local ways to enjoy it is stuffed into delicious local vine leaves! Olive oil, peppers and tomatoes are typically added to bring out the flavor of the fish and this dish is truly a local delicacy.
Cheese Helva
This warm dish is soothing and sweet, the perfect mix of a dessert that's light enough to eat in bulk but still pack a wallop of flavor. Soft, unsalted local cheeses are melted and essentially beaten with sugar and flour until it reaches the right consistency. Simple and delicious!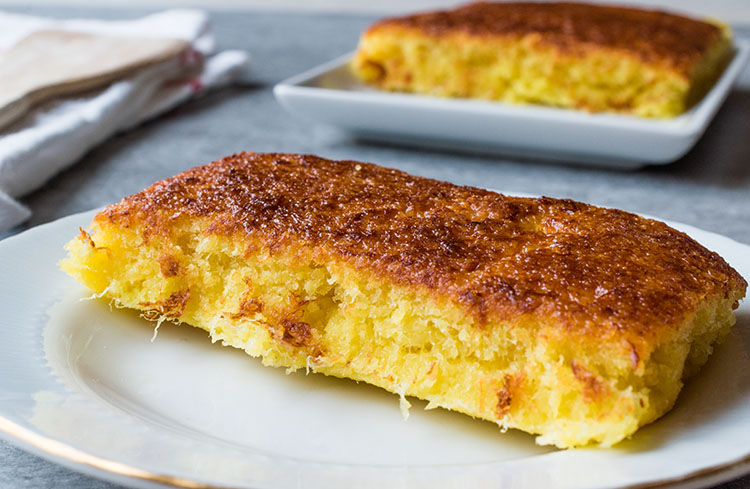 Mevlevi Dessert
A taste that has passed through the time tunnel and will be transferred to the next generations to present the abundance of the Mevlevi cuisine to the richness of today's culinary culture. The Mevlevi dessert has been consumed since the old times with the harmony of spices for its unique content and flavor, which is a rich mixture of fruits, nuts, and spices. This traditional flavor is our field of expertise.