Tailor made vacations in Kas
Kas is a very cute little town that shouldn't be skipped on your road trip along Turkey's turquoise coastline. It offers beautiful beaches, great food, shopping and a lot more.
The town has changed from a small fishing village into a relatively well-to-do town but it's still characterful and enjoyable to explore. It's more of a locals' town than nearby Kalkan, and has a more laid-back atmosphere. There is a small beach just on the outskirts of the town, but there are numerous rocky bays or decking areas from which to swim. 

Extend your stay with a tailor made Kas vacations


Kas also extends out onto the adjacent Çukurbaĝ Peninsula. The views from this expanse of coastline are fantastic, with endless sea stretching to the horizon, broken only by yachts and small, forested islands. 
There is plenty to do around the area, with Lycian rock tombs, an ancient underwater city close by and a variety of outdoor activities on offer, including walking and cycling. 
Reasons to go to Kaş
Go on a day-trip to Greece, Meis Island
Meis is an island of Greece and is just a 20-minute boat trip from Kas. Which makes it perfect for a day-trip. While we didn't have the time to go there, we highly recommend you to do so. The day-trip to Meis is very popular and that isn't without a reason. You can book your tickets in the city center
Paragliding in Kas
Paragliding is popular along the whole turquoise coastline of Turkey. We did this ourselves in Fethiye. Kas is, like Fethiye, a popular place to tandem run of a mountain. While this isn't a thing for everyone, we highly recommend to do it. The feeling of just floating through the air and the view is an experience you won't forget that quickly.
Visit Kaputas Beach
Just a 30-min drive from Kas is one of the most beautiful beaches we've ever visited. Kaputas beach is popular for its unbelievable turquoise blue water and location.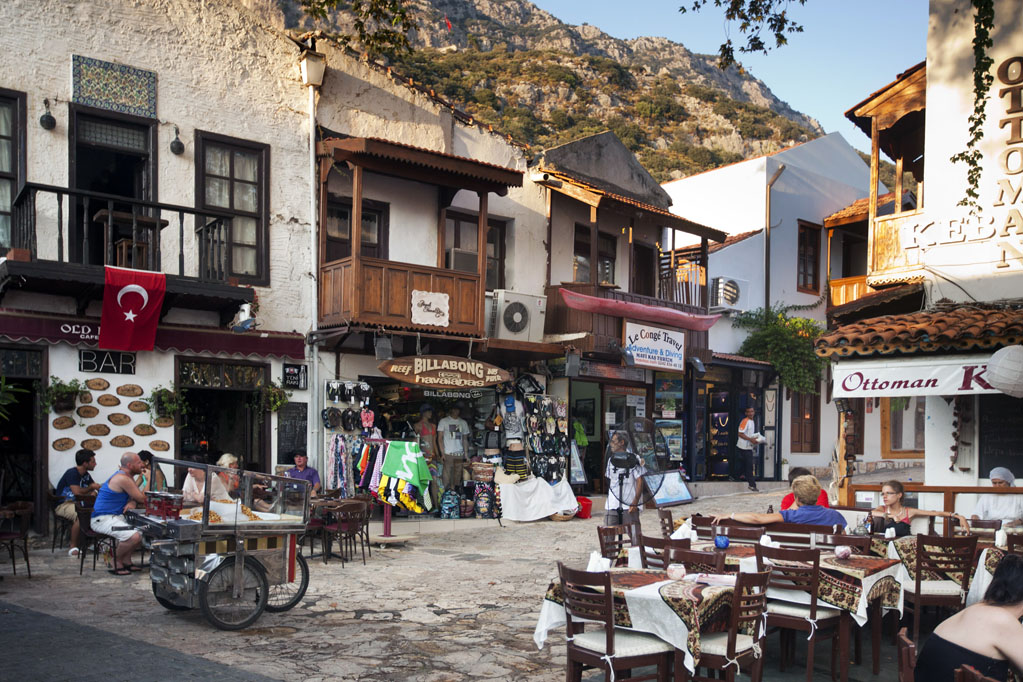 Explore Kas Streets
The streets of Kas are gorgeous. It is small and easily be explored in one or two nights during your Turkey Route. Spend a night here, wandering around, look inside a handicraft shop or have a bite at one of the great Turkish cuisines.
Canoe Over the Ancient City of Simena
A big earthquake that struck the ancient city of Simena flooded it. Tombs are sticking up out of the water, and you can paddle above walls and among churches and houses built on hills that have been turned into islands.
The best way to visit this place is by canoeing or kayaking.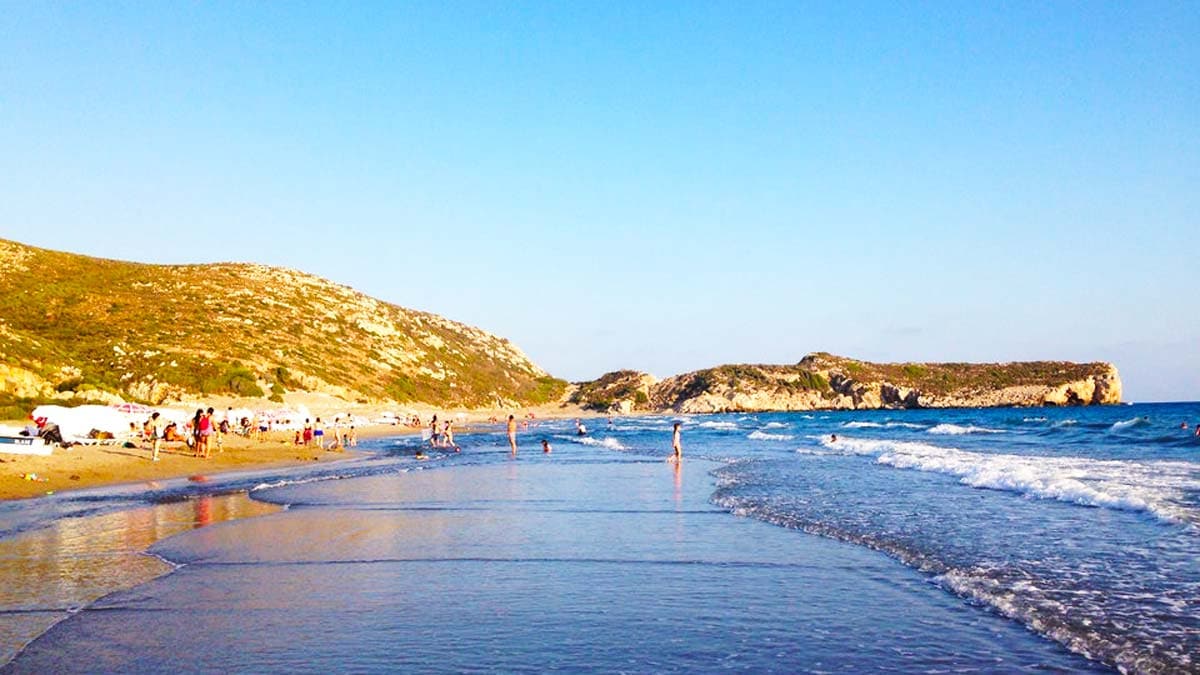 Swim at the Caretta Turtle Beach in Patara
The silky sand stretches for 18 kilometers, making Patara Beach one of the most important breeding grounds for the caretta caretta sea turtles in Turkey.For that reason, there are a couple of things you have to be careful of here. Don't set up an umbrella in the sand, as you could be harming a baby sea turtle that has yet to hatch.
Explore Ancient Cities
Take a break from the sea, sand and sun to explore the historical riches of this unique geography. Although the ancient cities here are not as well known as other places such as Ephesus, Aspendos and Hierapolis, there are some worth seeing on the border of Kas-Kalkan. We recommend checking out the Antiphellos Antique Theater, Xanthos Antique City and Patara Antique City
Dive to see a sunken Dakota
The ground, rocks and water in Kas are all precious. Thanks to Kas' untouched ecosystem, you are very likely to see both fish and sea turtles. And because the waters are so warm, there are also semi-tropical fish. The waters here also offer a sunken ship and tank and an impressive underwater valley.
Try Canyoning
Canyoning is one of the most amusing and adrenaline-filled nature activities – not just in Kas, Turkey too. Canyoning involves some canyon trekking, a bit of climbing, and jumping into rivers or ravines (as you can see in the photo). Kas is one of the few ideal places in the world where you can do this and, more importantly, there are regular canyoning tours.
Contact us for a free quote