A Guide to Island Hopping in Greece
A Guide to Island Hopping in Greece: Greece is known for its beautiful islands, picturesque towns, and crystal clear waters. There is no better way to experience Greece than by sailing the Aegean Sea and exploring the many islands that are scattered throughout the region. Island hopping in Greece is a must-do experience that every traveler should consider.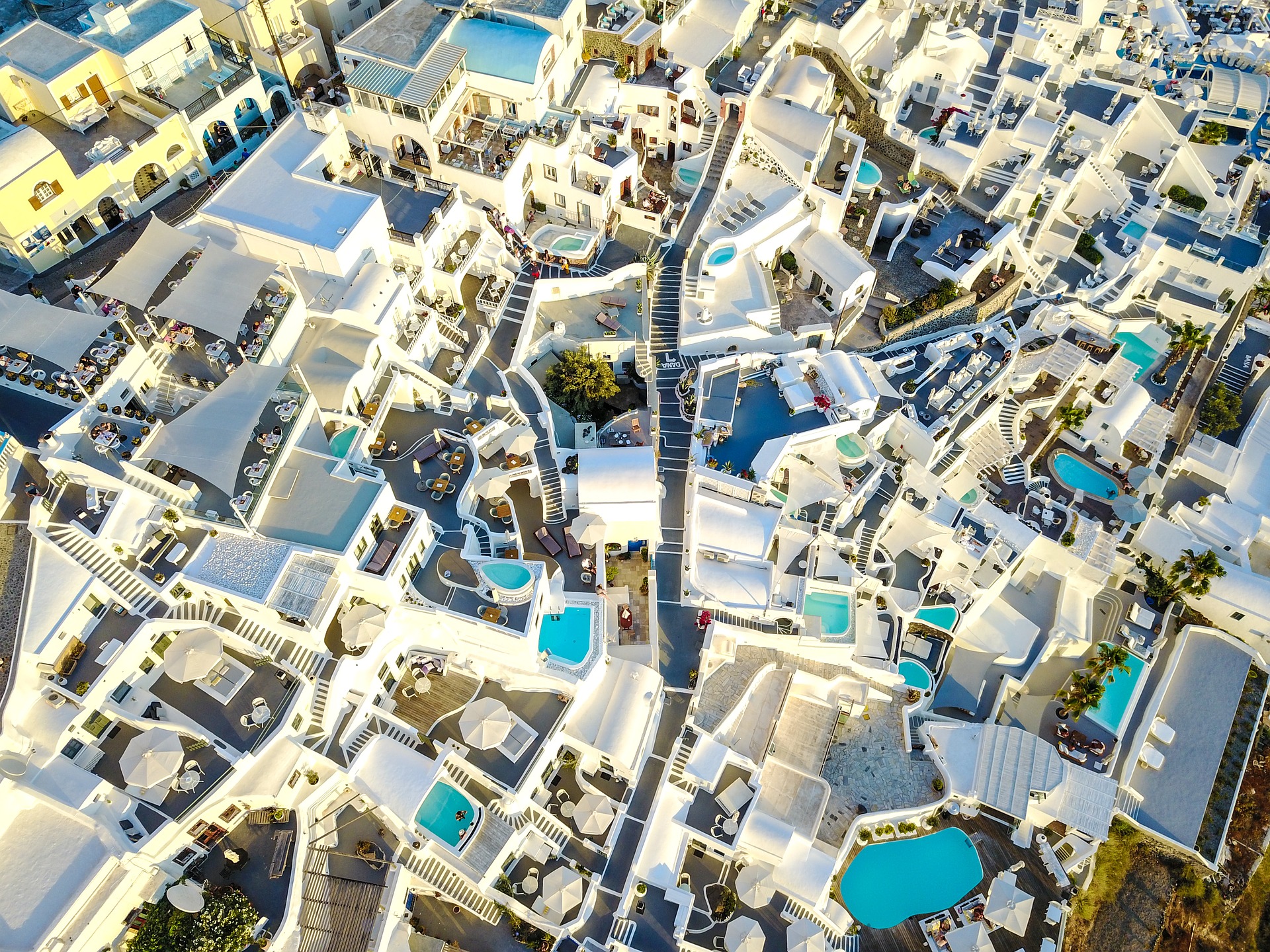 In this guide, we will take a look at the top Greek islands to visit, the best times to go, and what to expect when island hopping in Greece. We will also provide tips on how to plan your trip, what to pack, and how to make the most of your time on the islands.
The Top Greek Islands to Visit
Greece has more than 6,000 islands, but only about 200 of them are inhabited. Each island has its own unique character and charm, so choosing which islands to visit can be a tough decision. Here are some of the top Greek islands to consider when planning your island-hopping itinerary:
Santorini – Known for its picturesque white-washed buildings, stunning sunsets, and volcanic beaches, Santorini is one of the most popular islands in Greece. Visitors can explore ancient ruins, sample local wines, and relax on black sand beaches.
Mykonos – A favorite destination for partygoers, Mykonos is known for its lively nightlife, beautiful beaches, and luxury resorts. Visitors can also explore the island's quaint alleys, shop for local crafts, and sample delicious seafood.
Naxos – Often called the "hidden gem" of the Cyclades, Naxos offers a perfect blend of stunning beaches, mountain villages, and ancient landmarks. Visitors can hike to the top of Mount Zeus, explore the Venetian Castle in Naxos Town, and enjoy local delicacies such as graviera cheese and citrus liqueur.
Paros – With its charming fishing villages, sandy beaches, and crystal-clear waters, Paros is a great destination for those seeking a more relaxed island experience. Visitors can take a dip in the turquoise waters of Kolymbithres Beach, explore the ancient marble quarries, and wander through the picturesque town of Naoussa.
Corfu – Located in the Ionian Sea, Corfu is known for its lush green hills, Venetian architecture, and sandy beaches. Visitors can explore the Old Town of Corfu, take a boat tour of the stunning Blue Caves, and relax on the stunning beach of Paleokastritsa.
Crete – The largest of the Greek islands, Crete offers a diverse range of attractions, from pristine beaches to rugged mountains to ancient ruins. Visitors can explore the Minoan palace of Knossos, hike the Samaria Gorge, and indulge in local specialties such as dakos salad and raki.
These are just a few examples of the many islands you can visit on a sailing trip through the Aegean Sea. Each island has its own unique character and attractions, so be sure to research and plan your itinerary accordingly to make the most of your trip.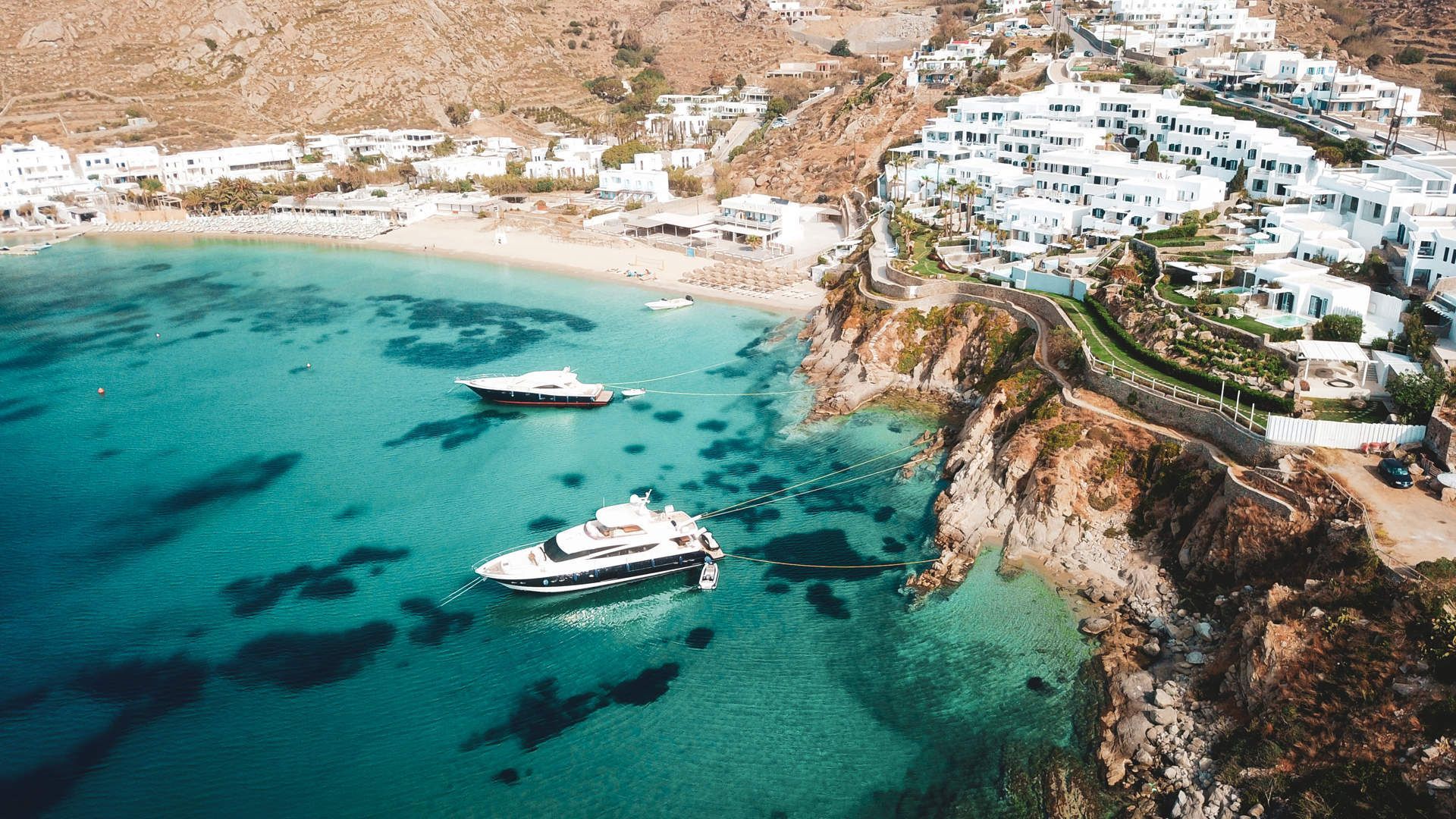 When to Go
The best time to go island hopping in Greece is from May to October. During this time, the weather is warm and sunny, and the sea is calm. July and August are the peak months for tourism, so expect crowded beaches and high prices during this time. May, June, and September are great months to visit if you want to avoid the crowds and enjoy more affordable prices.
What to Expect
Island hopping in Greece is a unique and exciting experience. It offers the opportunity to explore different islands, meet new people, and immerse yourself in Greek culture. Here are some things to expect when island hopping in Greece:
Scenic landscapes – Whether you're sailing between islands or exploring on foot, you'll be surrounded by stunning landscapes. The Aegean Sea is renowned for its crystal-clear waters, and you'll have the opportunity to swim in secluded bays and coves. Many of the islands are also home to rugged mountain ranges, offering breathtaking views from the top.
Rich history and culture – Greece is steeped in history and mythology, and the islands are no exception. From ancient ruins to medieval castles, there are plenty of cultural landmarks to explore. You can visit the birthplace of Apollo on the island of Delos, explore the medieval town of Rhodes, or visit the ancient city of Akrotiri on Santorini.
Delicious cuisine – Greece is famous for its delicious cuisine, and island hopping is the perfect opportunity to sample local specialties. Each island has its own unique dishes and ingredients, from fresh seafood to local cheeses and olives. Be sure to try traditional dishes such as moussaka, souvlaki, and spanakopita, and wash it down with a glass of local wine or ouzo.
Charming towns and villages – The islands are home to a number of charming towns and villages, each with its own unique character. You can wander through the narrow alleys of Mykonos Town, explore the colorful fishing village of Oia on Santorini, or soak up the laid-back atmosphere of the seaside town of Nafplio.
Relaxation and adventure – Island hopping in Greece offers the perfect balance of relaxation and adventure. You can spend your days lounging on sandy beaches, swimming in crystal-clear waters, and enjoying delicious food and drink. Alternatively, you can embark on adrenaline-fueled activities such as windsurfing, kayaking, and hiking.
Warm hospitality – Greeks are known for their warm hospitality, and the locals on the islands are no exception. You'll be welcomed with open arms and treated like family, whether you're dining in a local taverna or exploring a remote village.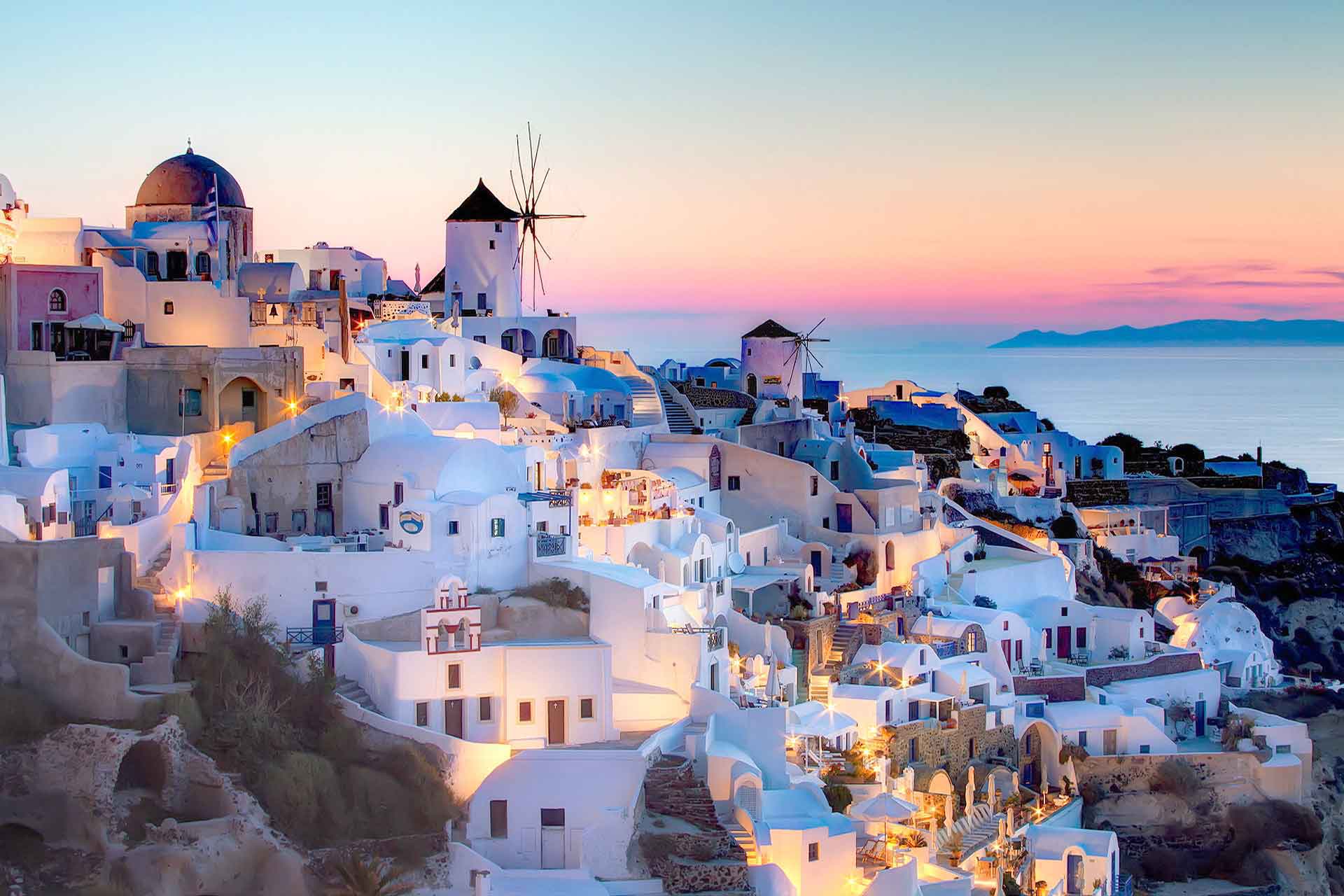 Tips for Island Hopping in Greece
Plan your itinerary in advance – With so many islands to choose from, it's important to plan your itinerary in advance to make the most of your trip. Consider the length of your stay, your budget, and your interests when selecting which islands to visit. Try to choose islands that are relatively close together to minimize travel time.
Be flexible – While it's important to have a plan, it's also important to be flexible. Weather conditions and ferry schedules can change unexpectedly, so be prepared to adjust your itinerary as needed. You may also discover new islands or activities once you arrive, so allow some flexibility in your schedule.
Book accommodation in advance – During peak season, accommodation on the islands can fill up quickly. Be sure to book your accommodation in advance to avoid disappointment. Consider booking a mix of hotels, apartments, and guesthouses to experience different types of accommodation.
Pack light – When island hopping, it's important to pack light. You'll be moving from island to island frequently, so you'll want to keep your luggage to a minimum. Consider packing a few versatile outfits and leaving non-essential items at home.
Use public transportation – While it's possible to rent a car or scooter on some of the islands, using public transportation is a more affordable and eco-friendly option. Most of the islands have reliable bus services, and some also have water taxis and ferries.
Bring cash – While many businesses on the islands accept credit cards, it's a good idea to bring some cash with you. Some smaller businesses may only accept cash, and ATMs can be difficult to find in more remote areas.
Respect local customs – Greece has a rich cultural heritage, and it's important to respect local customs and traditions. Be mindful of dress codes when visiting churches and other religious sites, and avoid littering or damaging natural or historic landmarks.
Learn some basic Greek – While many Greeks speak English, learning some basic Greek phrases can go a long way in showing respect and building relationships with locals. Try to learn basic greetings, how to order food and drink, and how to ask for directions.
Travel during shoulder season – Peak season in Greece is from mid-June to mid-September, and the islands can be crowded and expensive during this time. Consider traveling during shoulder season (May-June or September-October) to avoid crowds and enjoy more affordable prices.

In conclusion, island hopping in Greece is an unforgettable experience that offers the opportunity to explore different islands, meet new people, and immerse yourself in Greek culture. Whether you're looking for a romantic getaway, a family vacation, or a party scene, there's an island in Greece that's perfect for you. By planning ahead, being flexible, and respecting the local culture, you can make the most of your time on the islands and create memories that will last a lifetime.