Gulet  Vacation in Turkey
When you book gulet sailing holidays or Blue Voyage or Blue Cruise in Turkey, you are venturing into an age-old nautical tradition. Gulets are traditional, handcrafted wooden boats with two or three masts. Although other countries such as Italy, Montenegro, and Croatia, use gulets, Turkey has an esteemed and long-established reputation for making gulet boats, especially in Bodrum and Bozburun, two coastal hubs on the west and southwest coast.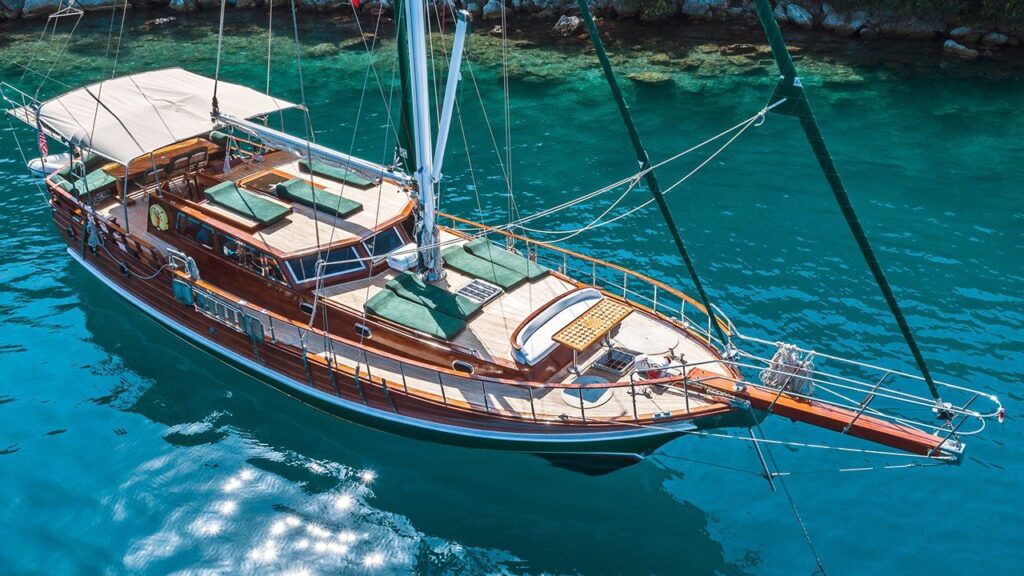 Their original use was for sponge diving and fishing, but over the years, the concept has evolved to become overnight floating hotels. Esteemed professionals expertly handcraft each gulet boat with unique design and décor.
These boats are extremely hardy, and every year during winter, the owners dock into the shipyards for maintenance and upkeep. Gulets are a specialised vessel, and different from a yacht. The latest materials and techniques are used in yacht construction. Hence the industry is always evolving because the primary purpose is sailing long distances, even around the world. Whereas short, coastal cruising is what gulet boats are designed for.
Gulet sailing vacations in Turkey focus on the Aegean and Mediterranean coasts, which make up the Turkish Riviera. Within this long stretch of coastline, captains follow defined Blue Cruise routes, with unique attractions and things to do. The Fethiye to Olympus way is one of the most popular, but passengers can also sail to the Greek Islands and back, as another alternative.
Most gulet boats range in size from 20 to 30 meters, and each has between 5 to 8 cabins. Within these cabins are double or single beds, an en-suite bathroom and sometimes wardrobes. Most gulets have air conditioning, although the humidity is less at sea than at land, so they are generally not needed, especially when sailing.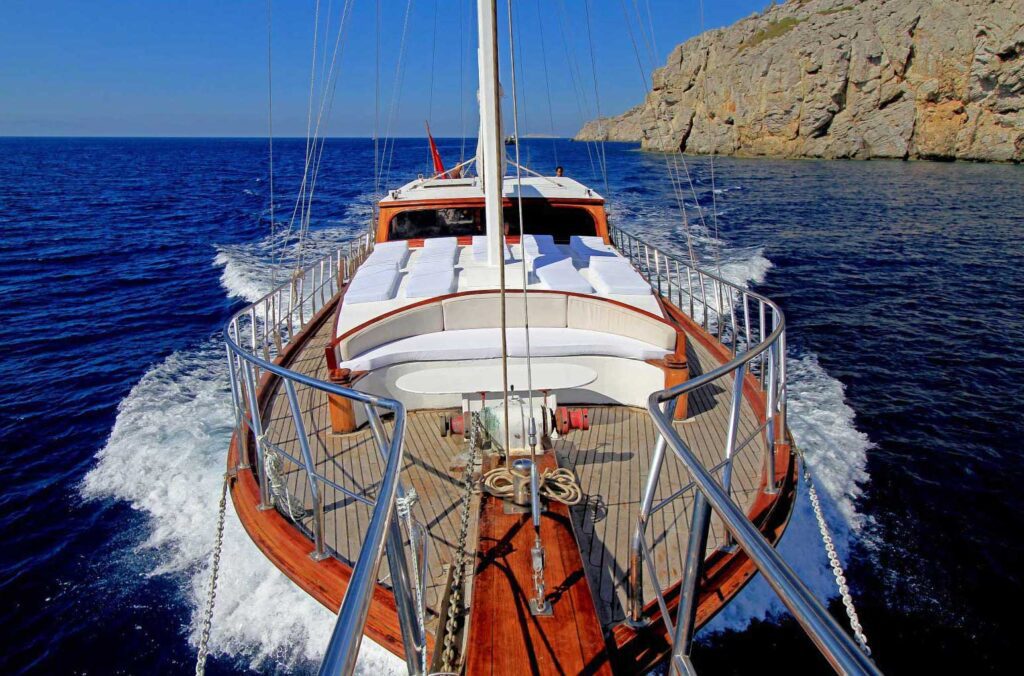 You eat your meals on deck, and there is a full crew to help you including the captain, deckhands, and cook. Gulet boats can cruise with wind force or turn on the engine for a faster experience. As with any travel concept, a gulet can be budget and basic or luxurious, in which case, the cabins are larger with exquisite furniture and décor. The sunbathing area is at the front of the boat and inside is a separate seating/bar area.
Read More about Gulet Vacation in Turkey