Best Island Vacations in Mediterranean Region
Introduction
Best Island Vacations in Mediterranean Region – The Mediterranean is a warm, wonderful, and beautiful region. It's surrounded by so many gorgeous countries, including Italy, Greece, Turkey, Spain, Egypt and Morocco. Sprawling beaches, rich cultures and untouched pockets of wilderness are just a few alluring characteristics of the best island vacations. And while the countries are unique and exciting, the islands of the Mediterranean are the perfect blend of jaw-dropping landscapes, blue-water beaches, and food and wine by the bucket load. Whether you want paradise beaches, rich history, or plenty of fun in the sun, the Mediterranean has it all, and then some. The pristine beaches, with their golden sands, glisten in the sun. The green, rugged landscape is full of tranquility and adventure And because it's the Mediterranean, the food and drink simply cannot be ignored.  The Mediterranean is a place for fun, relaxing, healing, and making memories that will last a lifetime.
These Mediterranean islands have everything you need for the perfect idyllic escape.
Sicily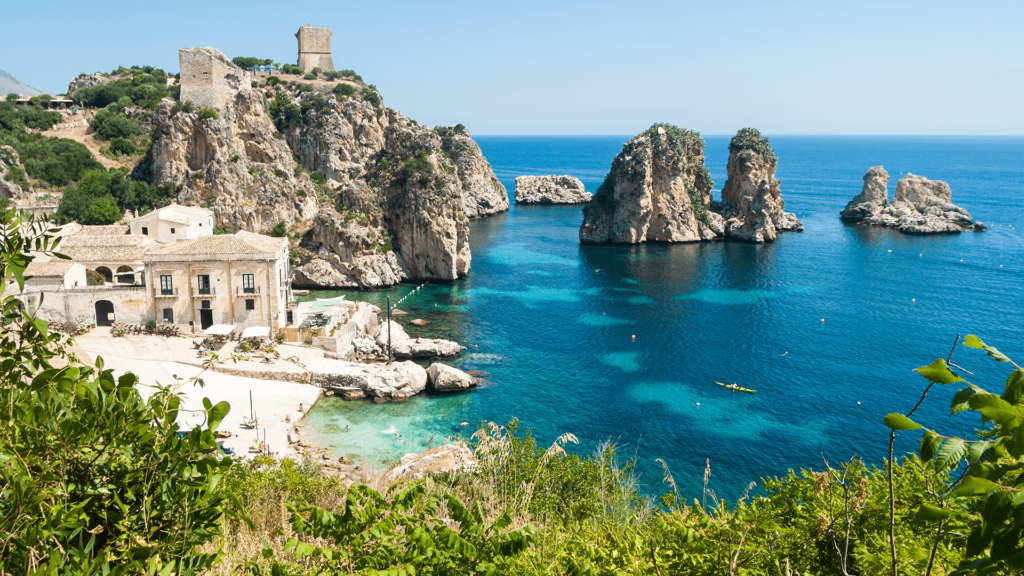 The Mediterranean's largest island is a rustic, beautiful land of rugged countryside, fascinating architecture, and beautiful beaches. Visit jaw-dropping Greek temples. Scale the slopes of Mount Etna, an active volcano. Soak up plenty of culture, and try delicious Sicilian food in cities like Palermo and Catania. If you're feeling really adventurous, visit the sites where scenes from The Godfather were filmed.  Best of Sicily 9 Days from 1,250€
Corsica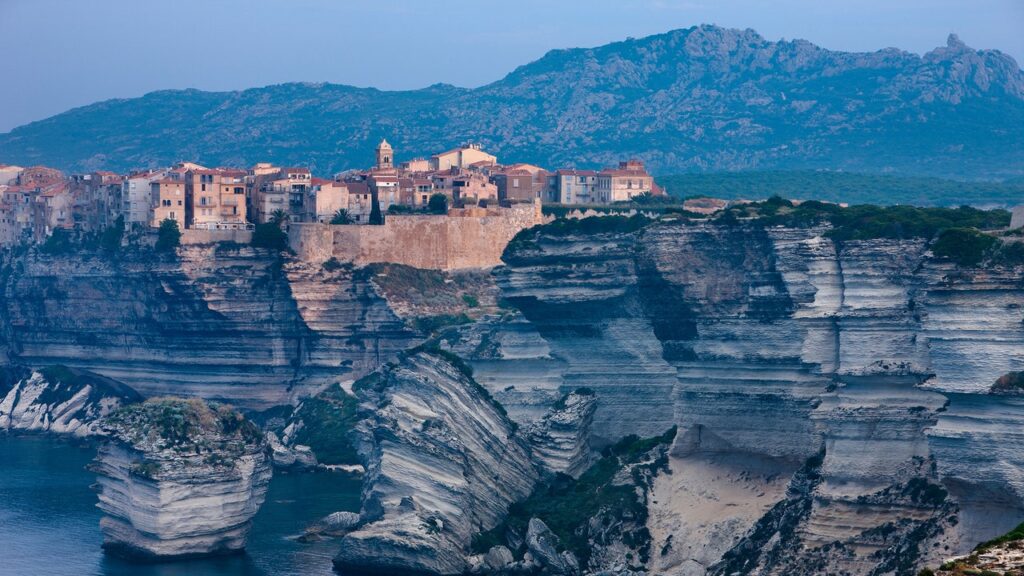 Despite its prime position in the glittering Mediterranean, about 80km (50 miles) east of mainland Italy, Corsica remains something of a secret. This, however, is key to the French-owned island's appeal: you'll nd other tourists, yes, but never so many that it feels impossible to nd solitude. Corsica's other best asset is its versatility. While beautiful, sun-soaked beaches and
family-friendly resorts are the best-selling points, you'll also nd rugged inland hiking opportunities, adrenaline-fueled activities and geographical wonders. In a way, Corsica is a destination that resolutely resists neat categorization – and one to which loyal visitors return to over and over.
Cyprus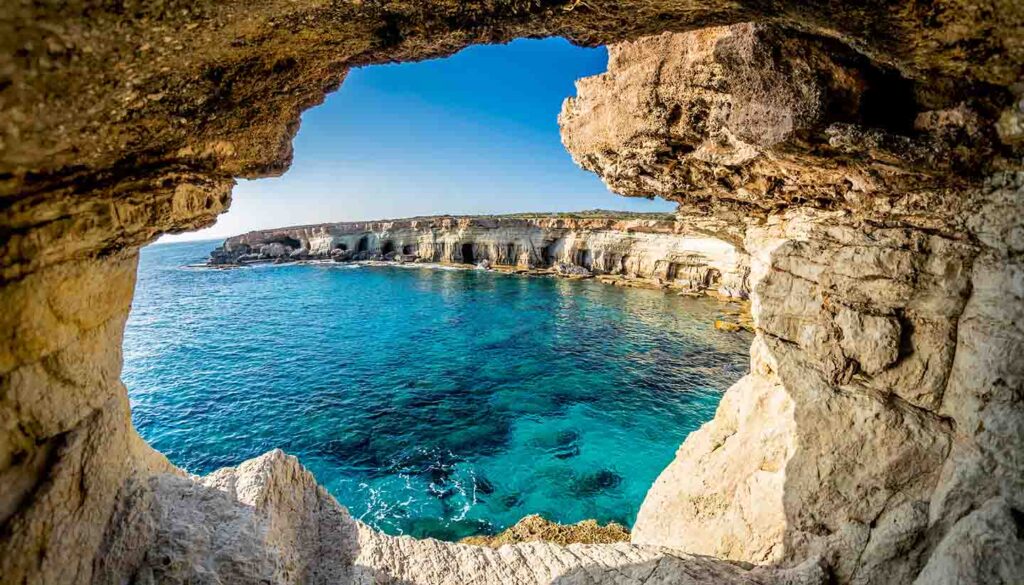 With its white sand beaches, forested nature trails and ancient ruins, Cyprus appeals to a wide array of travelers. Beach lovers can head to Nissi Beach to swim in its crystal-clear water, while history and architecture enthusiasts can admire the Hala Sultan Tekke mosque. This Mediterranean island is home to both Greek and Turkish descendants, giving it a wealth of culture and a unique cuisine full of wine, slow-cooked meat and lots of halloumi cheese. Work up an appetite with a hike through Cyprus' jagged mountains or a walk around the city of Paphos – the mythical birthplace of Aphrodite.
Lesvos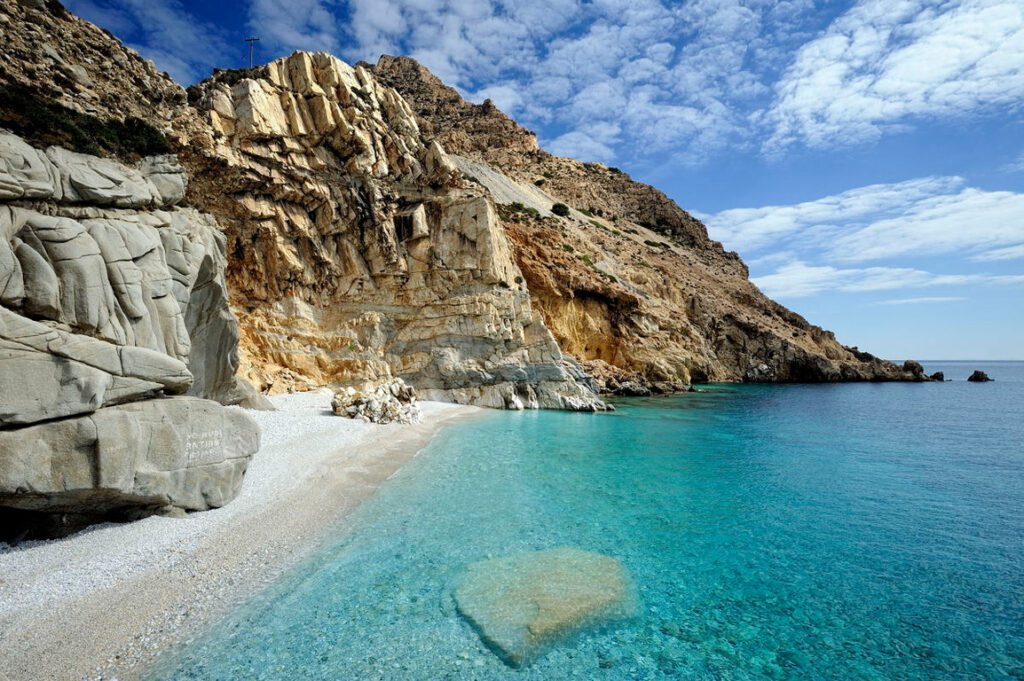 Lesvos is one of Greece's most beautiful and scenic islands. Its rugged, white rock headlands and hidden bays make it ideal for anyone who loves nature and tranquility. Explore Greece's magical history through ruins like the Castle of Mytilene. Get in plenty of beach time to relax and watch the blue waters lap the coastline. And immerse in the raw beauty of Lesbos by taking strolls and hikes through its rustic, green forests and sweeping olive groves.
Sardinia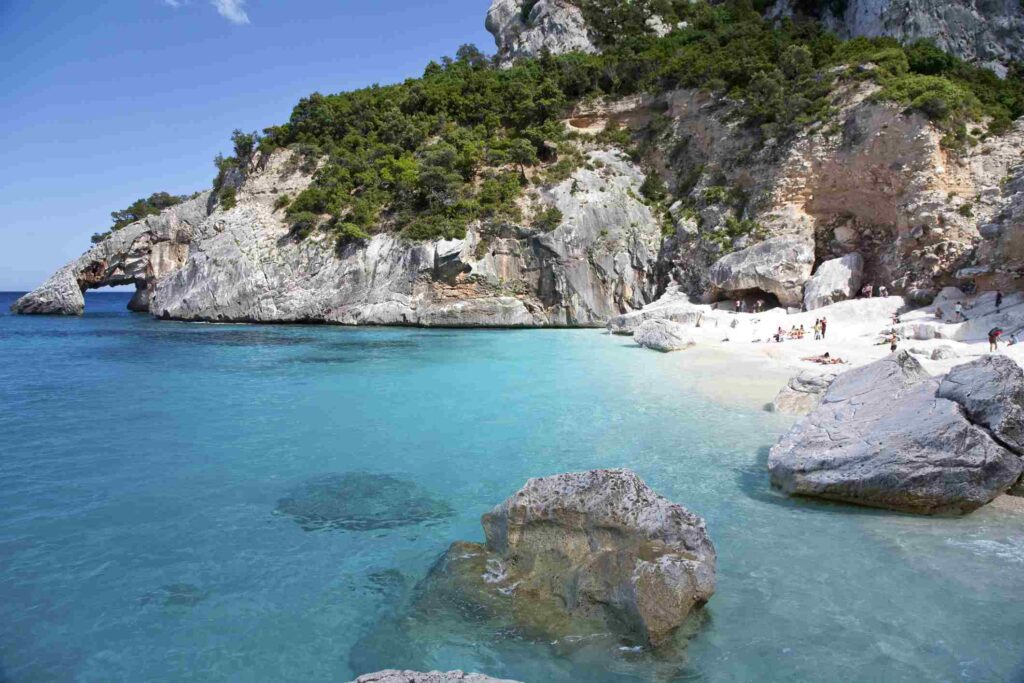 Sardinia's breathtaking fusion of sweeping countryside, golden coastline, and Italian cuisine and culture make it a perfect island getaway for anyone looking to escape the hustle of everyday life. Sail through vibrant, blue waters and see marine life. Lay out on the sands of so many magical beaches. And indulge yourself with rich, delicious wines and mouthwatering food from cozy restaurants and bustling markets in Sardinia's idyllic towns and villages.
Mallorca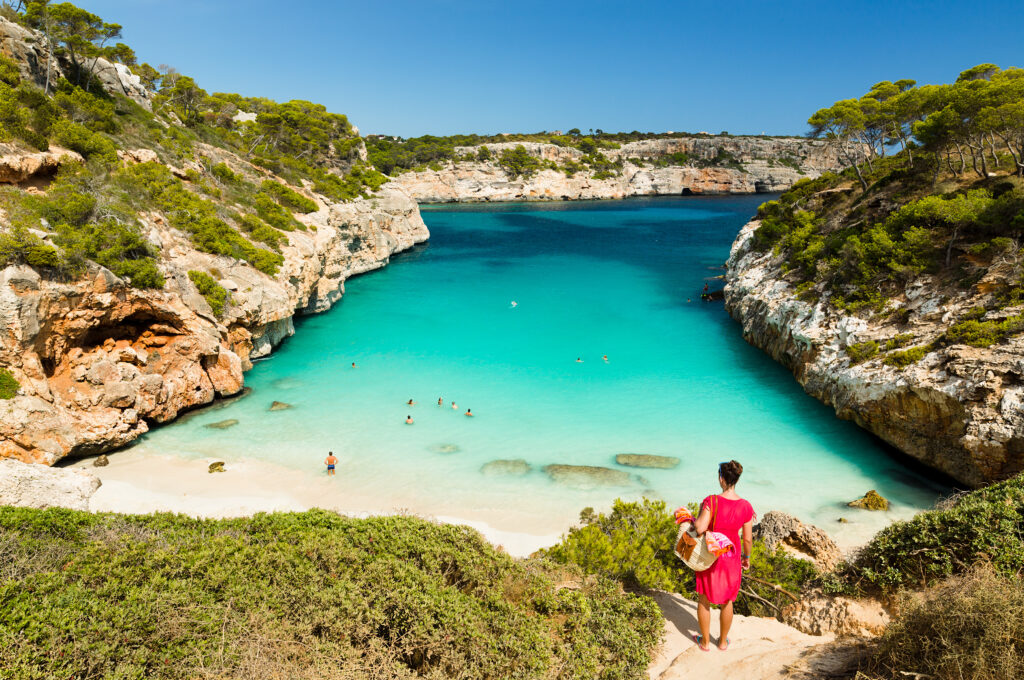 The Spanish island of Majorca is one of beautiful, rugged landscapes, sun-kissed beaches, and plenty of outdoor fun. Let the warm, blue waters of the Mediterranean Sea lap against your feet. Taste the exquisite Spanish food. Enjoy breathtaking views from scenic points, or explore caves and coves.
Santorini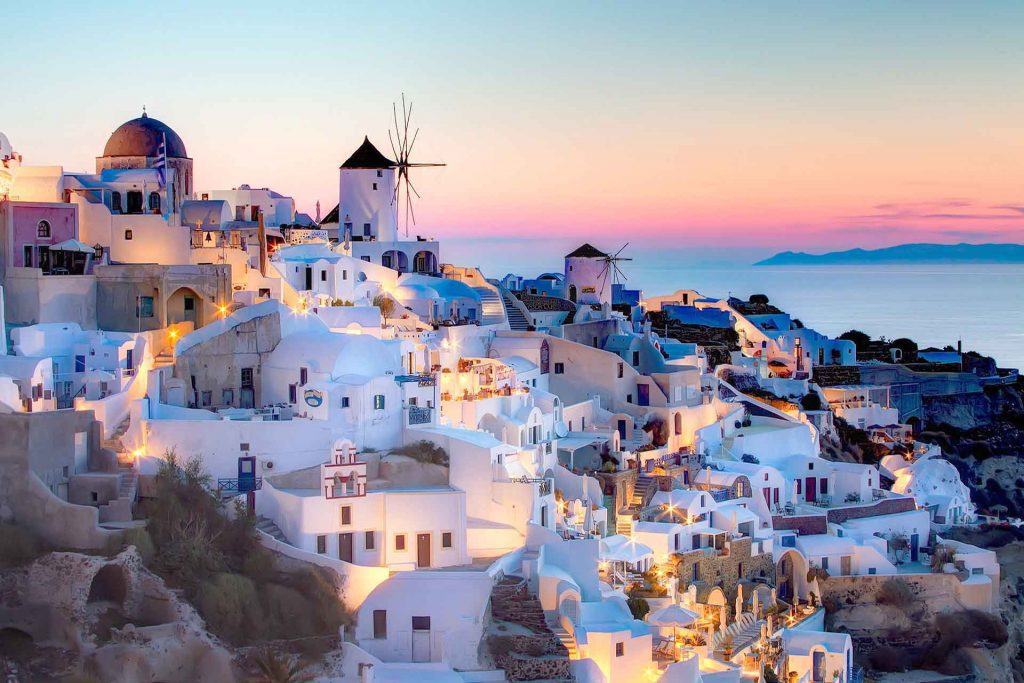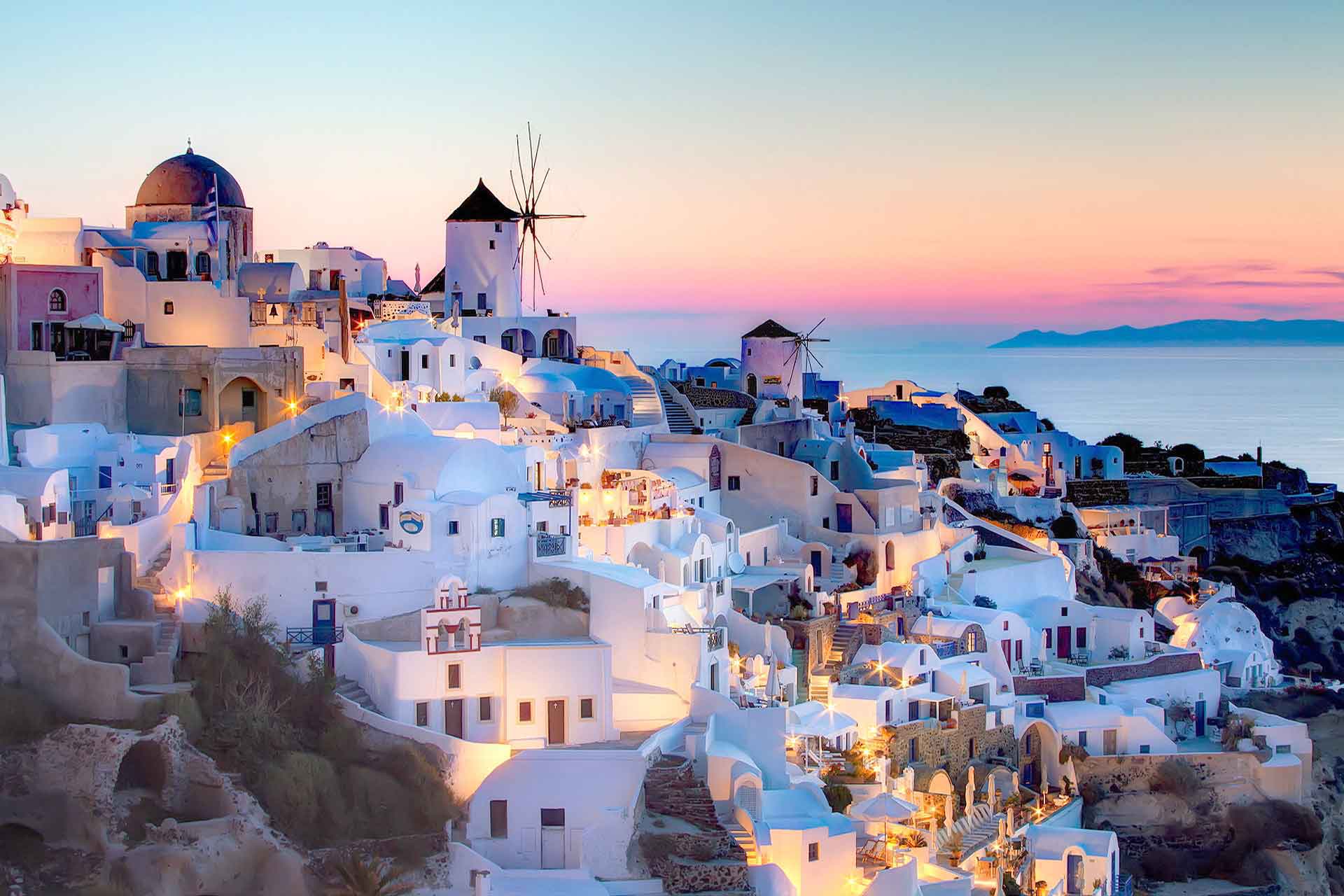 Santorini is a crescent-shaped cluster of beautiful Greek islands and one of the Mediterranean's most beloved gems. Watch the breathtaking sunset from atop the hills of Oia. Swim in vivid blue waters, and lay out on pearly white beaches. And if you're keen to ignite your sense of adventure, try many of Santorini's memorable activities, from sailing through the waters to hiking Santorini volcano. Santorini 3-day Short Break from 375€
Capri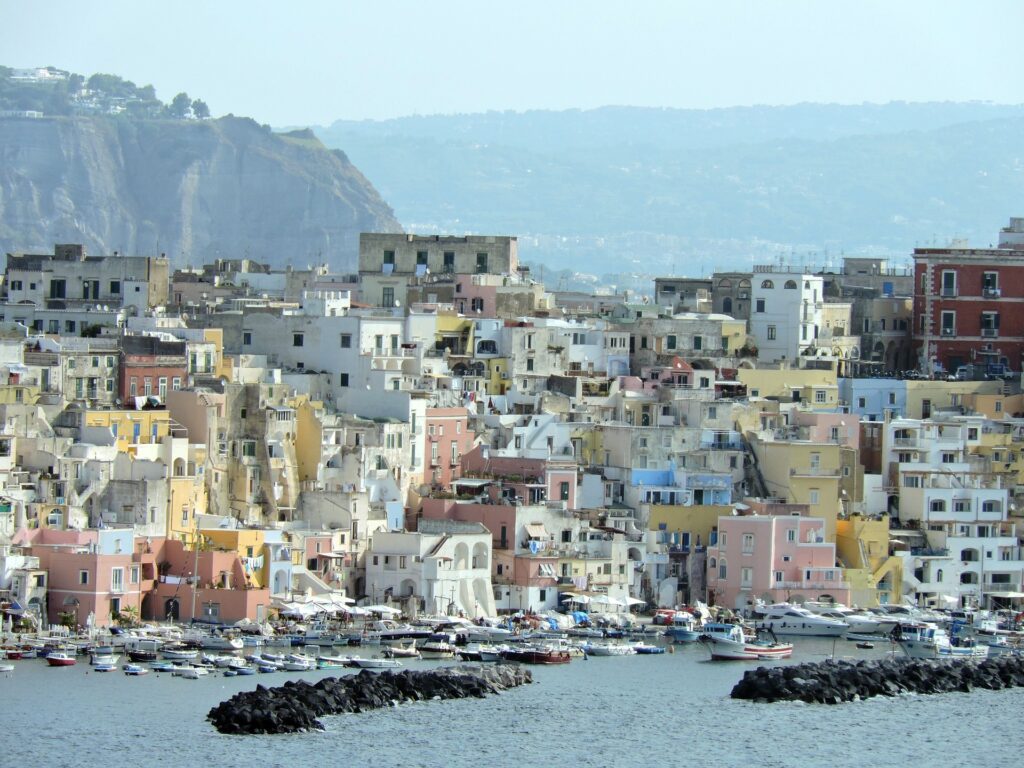 Looking for a rugged, secluded Italian escape? Capri is a tiny Mediterranean island off the coast of Naples, and it has charm by the bucket load. Gaze at Capri's awe-inspiring natural landscape. Eat and drink authentic Italian food and wine until your heart's content. And enjoy some world-class shopping, and maybe even spot a celebrity, in the Marine Grande.
Elba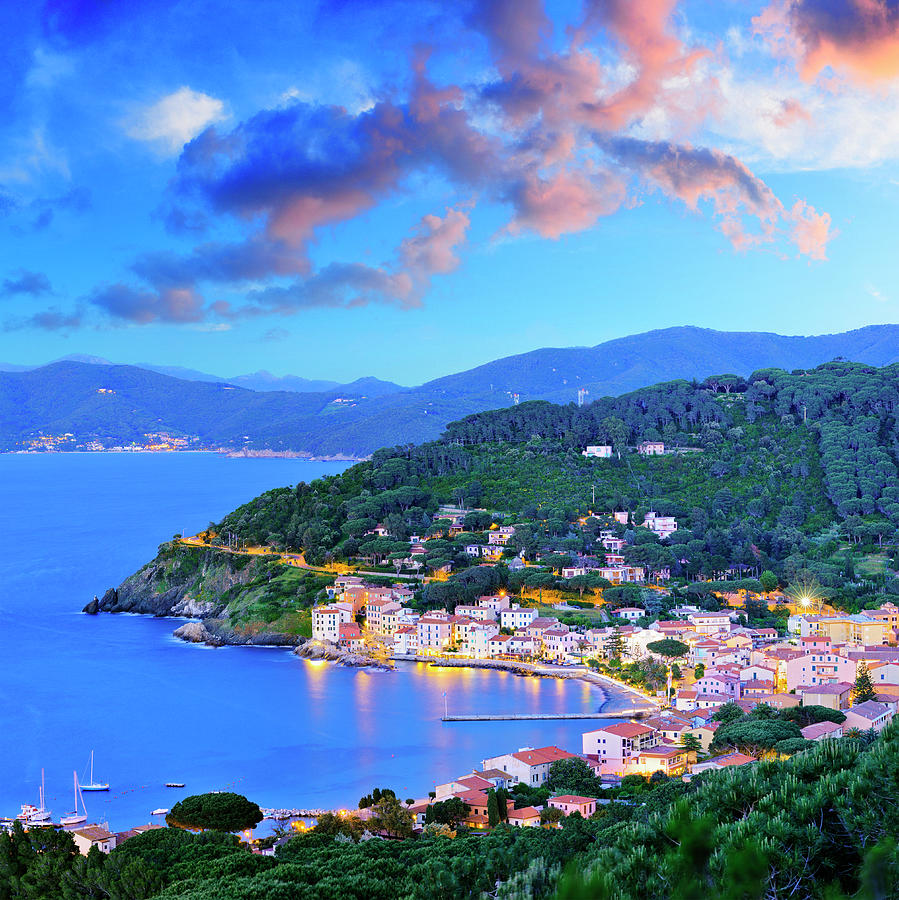 Elba is an exotic, quaint little Italian island, off the Tuscan coast in the north of Italy. It's rich in history, and it has plenty of surprises. Swim, bathe, and unwind at one of Elba's many glorious beaches. Venture into the heart of the island to discover rustic villages and breathtaking peaks and valleys. And spend your evening sunset gazing with hearty food, delicious wine, and plenty of Tuscan charm.
Corfu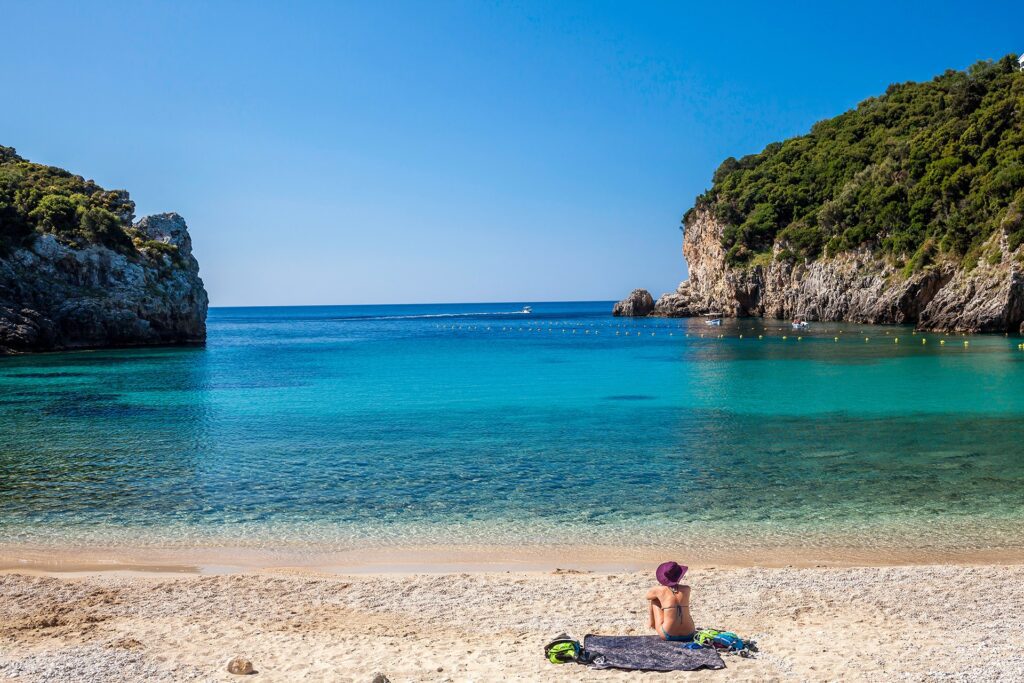 The Greek isle of choice for travelers on a budget, Corfu is home to a plethora of sprawling, pebbly beaches. Glyfada and Paleokastritsa are perennial favorites. There's also the Canal d'Amour, a beach that will reportedly bring you love when you swim in its water. When you need a break from the sand and surf, explore the island's cultural offerings, including the Paleokastritsa Monastery (a 13th-century structure situated among olive trees) and the Palaio Frourio (a 14th-century fortress with sweeping island views).
Patmos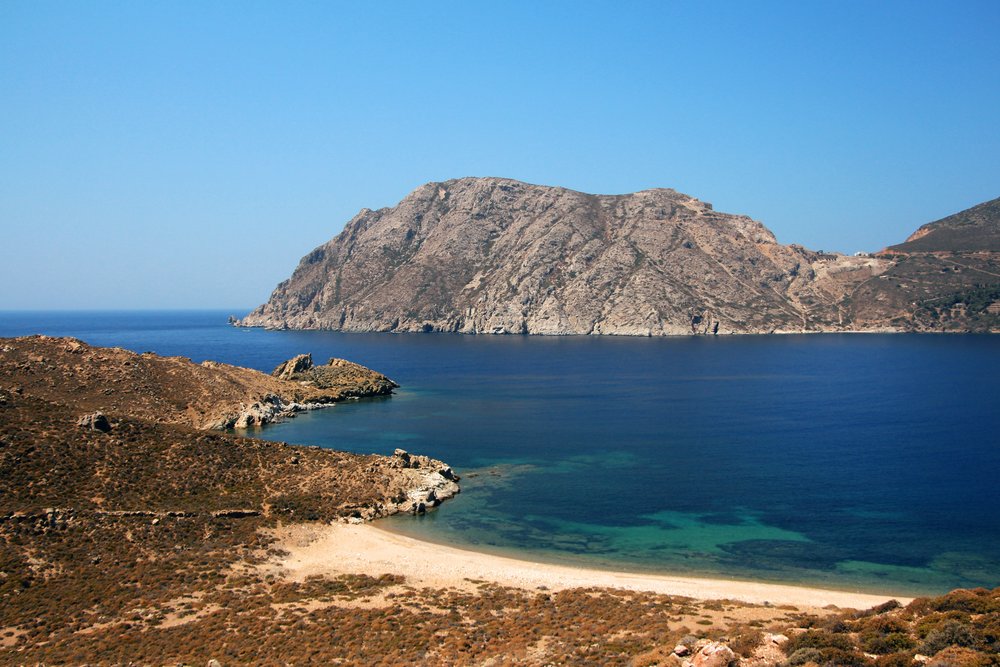 This island is known as a sacred place, where the Book of Revelation was first written by Saint John. Explore picturesque villages and ancient sites. Take in the splendor and beauty of Patmos' rugged, volcanic landscape. And enjoy plenty of hearty and delicious Greek food, with a generous helping of rich wine, in plenty of restaurants and villas.
Malta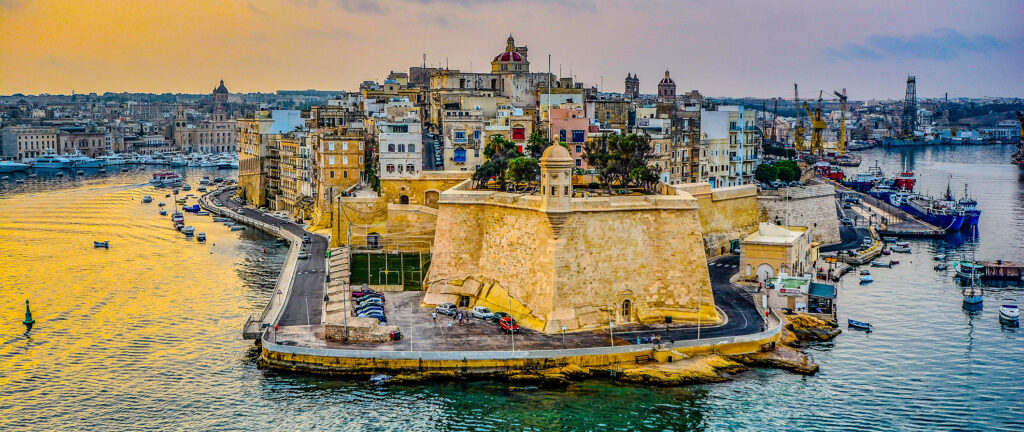 Situated between Sicily and the coast of North Africa, this Mediterranean archipelago appeals to everyone from history buffs to nature lovers. During the day, travelers can spend time wandering around verdant San Anton Gardens, touring impressive Fort St Elmo, exploring ancient temples or even diving to World War II-era shipwrecks like the HMS Maori. Once the sun sets, visitors can go dancing at a local nightclub, attend a show at the opulent Manoel Theatre or simply take in the surroundings while dining at a waterfront restaurant.