Best Places to Visit in France
Introduction
Best Places to Visit in France – France is home to some of the most beautiful cities, towns and countryside on the globe.We considered factors like variety of attractions, lodging, weather and culinary scenes to create this ranking of the best places to visit in France. The French affectionately call their beloved homeland "l'Hexagone" because of its distinct six-sided shape. Each corner of France has its own unique character: the rugged and outdoorsy French Alps, sun-drenched and slow-paced Provence, the glamorous and gorgeous Côte d'Azur coastline, and Alsace with picture-perfect hamlets nestled in vine-covered hills. Paris and Versailles are must-see destinations for a first trip to France. Other classic travel itineraries include stops at fashionable seaside resorts, fairy-tale castles, and glorious Gothic cathedrals. More off-the-beaten-path experiences are found in the countryside, such as at farmhouses in Burgundy, fishing villages in Brittany, and in the forests of the Pyrenees Mountains.  From the cultured cities to the quaint countryside, explore this diverse country with our list of the best places to visit in France.
Paris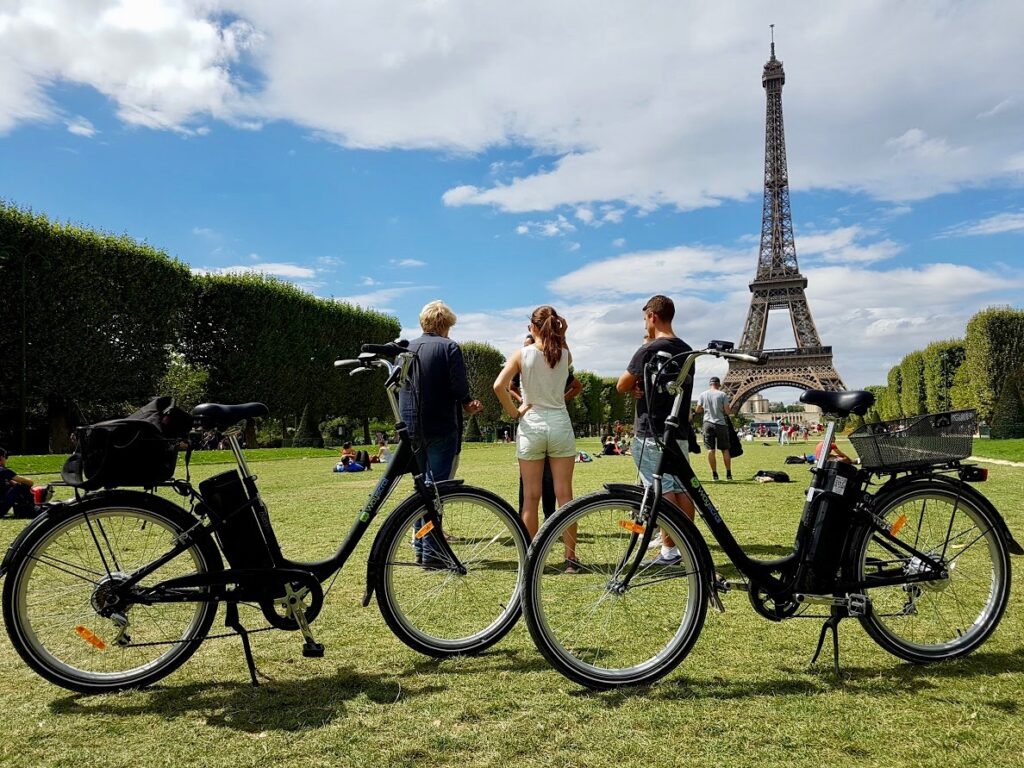 Appreciated for its elegance and joie de vivre, Paris is a grand European capital filled with architectural masterpieces like the Eiffel Tower and the Notre-Dame Cathedral. Reflecting the city's rich heritage, the Louvre (one of the top museums in Paris) contains an exceptional fine arts collection, while the Musée d'Orsay and the Musée de l'Orangerie display treasures of French Impressionist art. Other charms of Paris are its atmospheric medieval quarters and graceful boulevards. Quintessential tourist experiences include shopping at bookshops in the Latin Quarter, strolling the Champs-Elysées, and people-watching from a sidewalk café terrace on the Boulevard Saint-Germain-de-Prés.
To see one of the country's most impressive palaces, tourists can take a 30-minute train ride from Paris to Versailles. The UNESCO-listed Château de Versailles is among the best day trips from Paris. Built for Louis XIV (the "Sun King"), this opulent 17th-century palace is a testament to the glory and absolute power that was once the realm of France's kings. The château's splendid Baroque facade, dazzling Hall of Mirrors, and fountain-adorned formal gardens allow visitors to imagine a scene of France's bygone royal court.
Loire Valley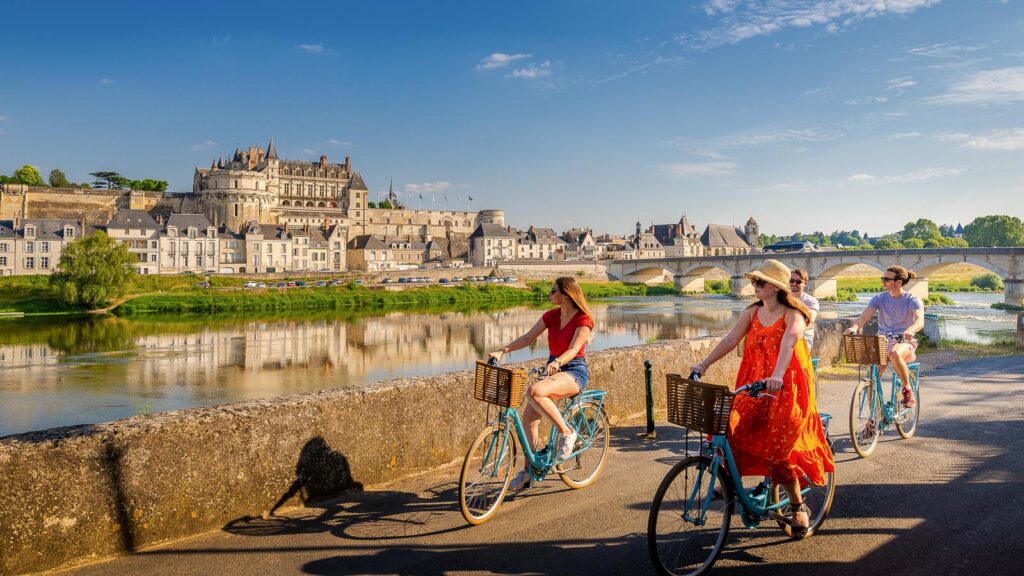 Like the scene of a fairy tale, the Loire Valley is a lush, forested landscape dotted with magnificent castles along the gently flowing Loire River. Stretching for 280 kilometers, from Sully-sur-Loire to Chalonnes-sur-Loire in Anjou, the Loire Valley is the largest UNESCO-listed site in France. The region boasts an incredibly rich cultural heritage. During the 15th and 16th centuries, France's kings built sumptuous country retreats here purely for entertainment and enjoyment. Extravagant châteaux, such as the grandiose Château de Chambord and the emblematic Château de Chenonceau, offer insight into the opulence of the Renaissance-era French court. French nobles and elites also built stately manor houses, such as the majestic Château of Cheverny and the Château d'Azay-le-Rideau in an idyllic setting with a water-filled moat.  For families with kids, the Parc Mini-Châteaux in Amboise is a marvelous destination. Set in two hectares of woodlands, this adorable and educational amusement park features more than 40 replicas of Loire châteaux built on a 1/25 scale. Children love exploring the kid-sized castles designed with authentic details.
Marseille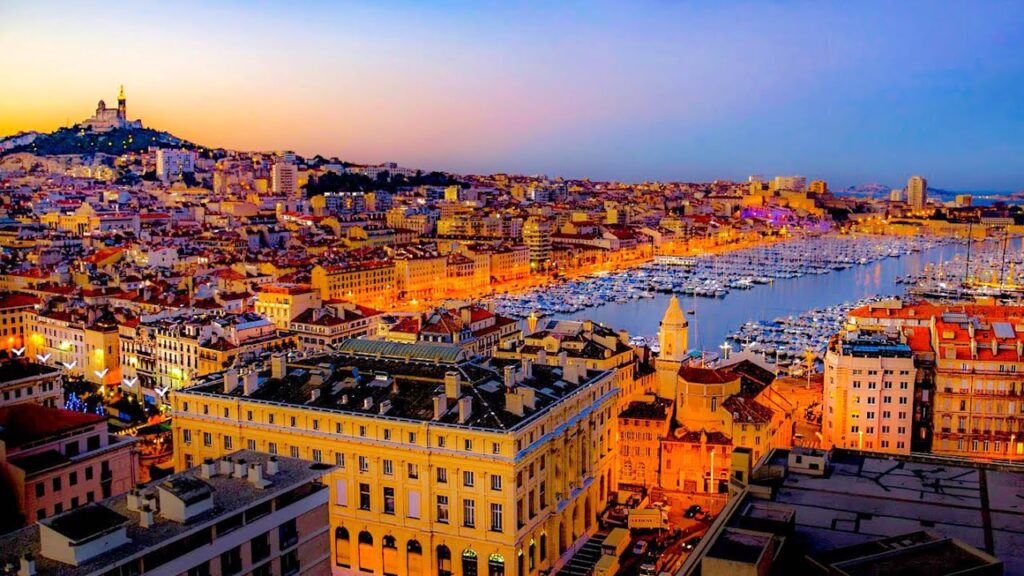 Since shedding its seedy reputation, France's oldest and second-largest city has become an exciting, up-and-coming tourist destination. The former European Capital of Culture has a number sights to see, including the Basilique Notre-Dame de la Garde and the Cathédrale de la Major. When the weather is nice, the rocky cliffs and secluded beaches of the Calanques are excellent for swimming, boating and hiking. No trip to Marseille would be complete without a stop by the Musée des Civilisations de l'Europe et de la Méditerranée (Mucem). Its rooftop terrace makes the perfect vantage point to admire the city.
Nice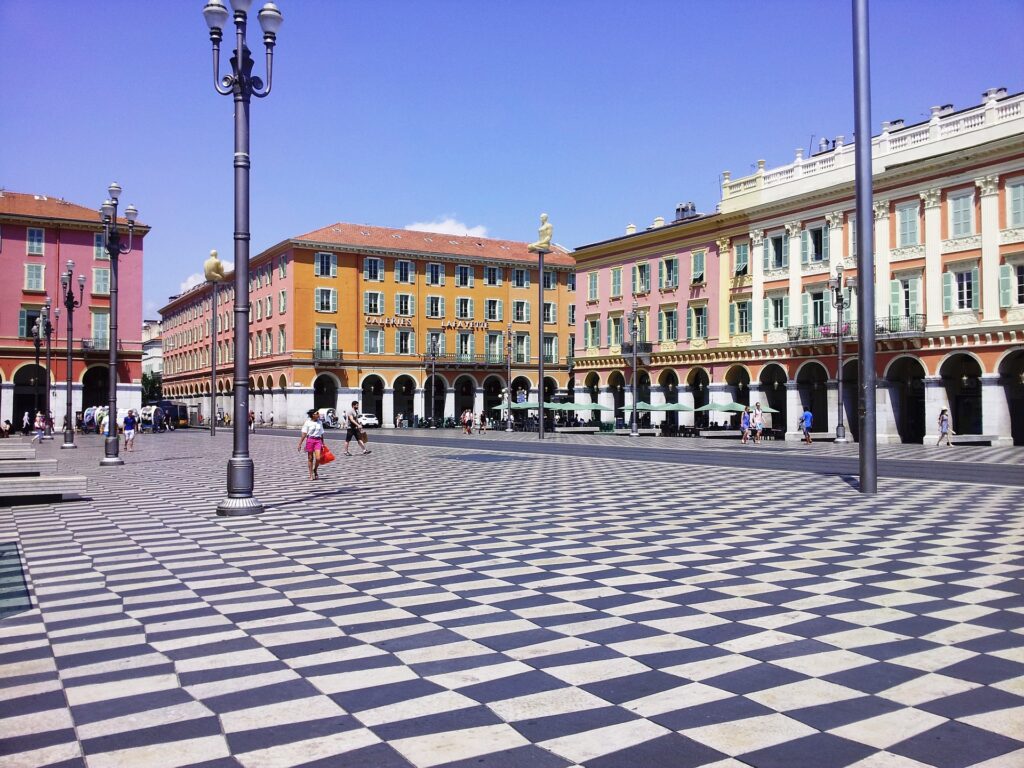 Glamorous Nice occupies a picturesque spot along the French Riviera. Beach bums and culture hounds alike will enjoy the city's pebbly shores, engaging museums, boutique shops and Baroque-style palaces. You'll likely spend a pretty penny on lodging and beach access, but experiencing Nice is worth it. To save some coin, travel between mid-March and April or from September to October, the area's shoulder seasons
Normandy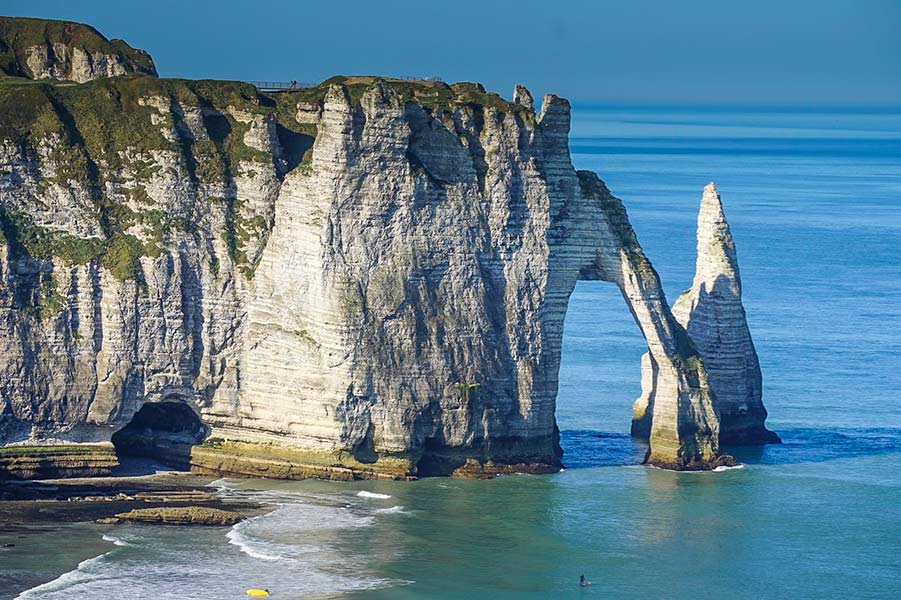 Despite its war-filled past, this region in northern France is also a place of great beauty. Renowned impressionist Claude Monet certainly thought so. The artist was inspired by Normandy's landscapes, so much so that he created some of his most famous paintings here. Etretat's white cliffs are a great place to take in the area's natural scenery. Visitors can also admire works of art at the Musée des Beaux-Arts de Rouen or see some of the remnants of Normandy's heavy history at the D-Day Beaches and La Tapisserie de Bayeux.
Burgundy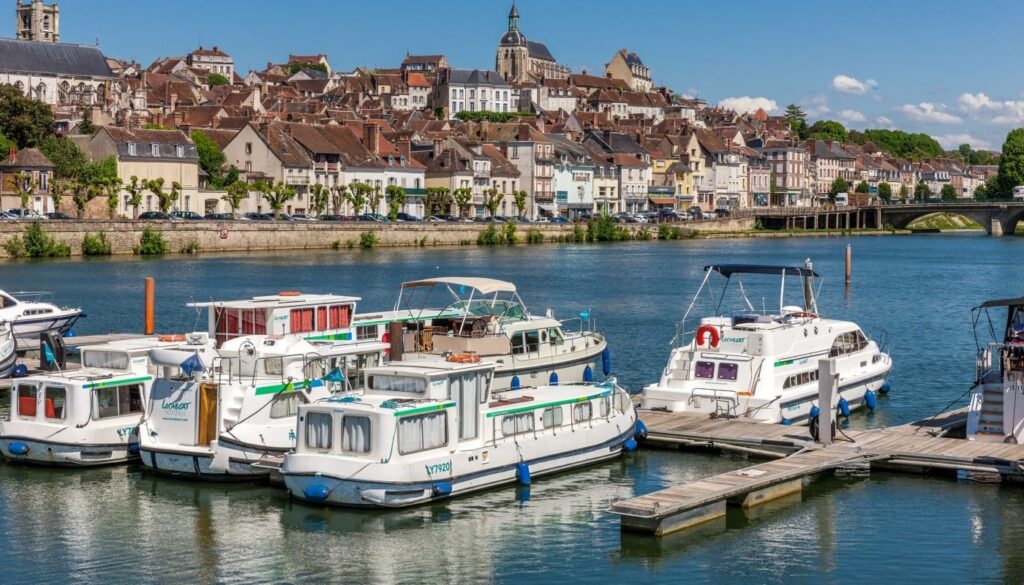 Another popular wine region, Burgundy is home to rolling hills, superior cuisine and an array of vineyards. Those visiting Burgundy must spend time exploring the medieval villages, historical abbeys and museums that call this area home. And, of course, you can't leave without trying the region's vino, which mainly uses the pinot noir and chardonnay grapes, and dining on some of its rich cuisine.
Bordeaux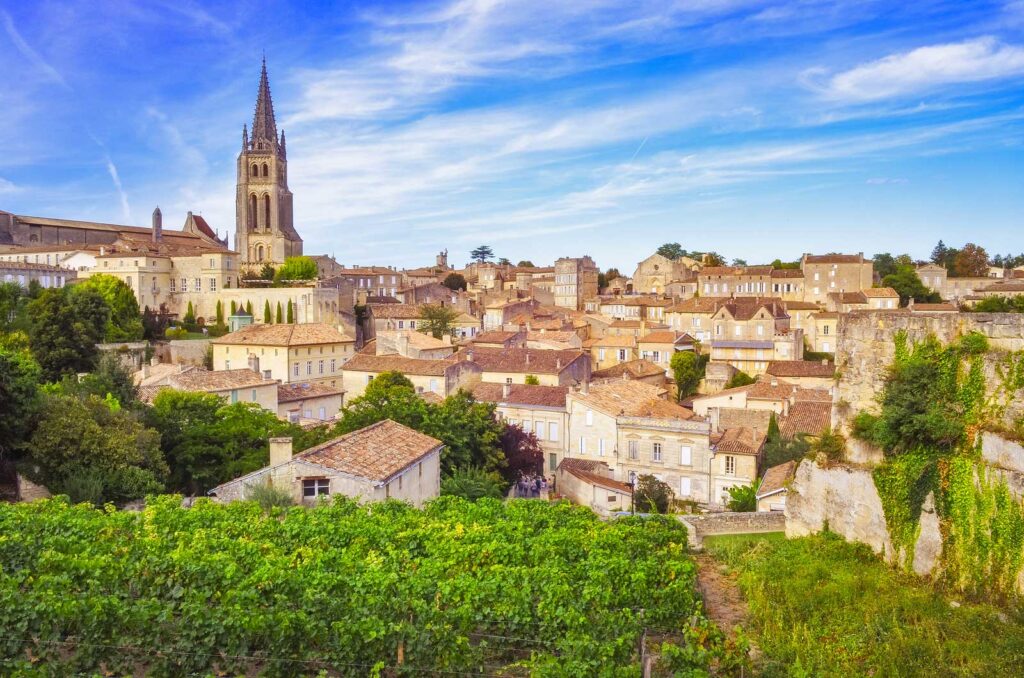 This wine-growing hub woos travelers with its riverbank location and surrounding countryside. With more than 100,000 vineyards, Bordeaux offers ample choices for those looking to sip some of the best wines in the world. In the city center, marvel at the Gothic-style Basilique Saint-Michel, walk across the Pont de Pierre (a beautiful stone bridge), snap a photo of the iconic Place de la Bourse and enjoy the Jardin Public's pathways and flora.
Aix-en-Provence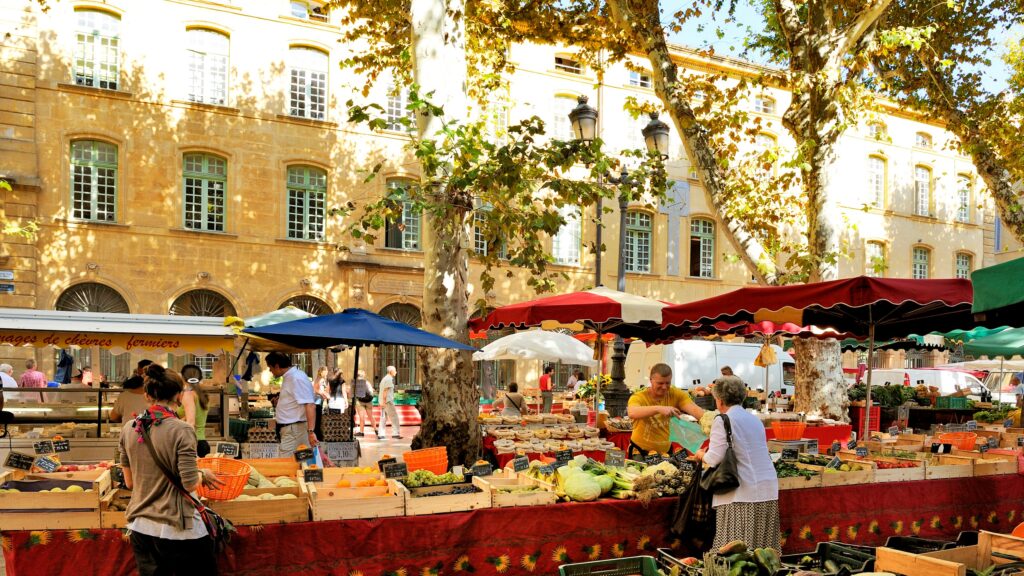 In contrast to the grey skies of Paris and northern France, Provence basks under the Mediterranean sun. This alluring countryside has a rugged and earthy appeal. The rolling hills are covered with a patchwork of small farms, olive groves, sunflowers, and lavender fields. The air is fragrant with the aroma of rosemary, sage, and thyme, herbs that grow in abundance and are used in the local cuisine. In this dreamy landscape, Impressionist painters found inspiration to create vibrant works of art. Quaint, charming Aix-en-Provence is a university town known for its tree-lined boulevards, cute cafes and lively markets. Life moves at a more leisurely pace here than in other French cities, meaning it's the perfect place for travelers to get to know the locals and get lost in the scenic streets. Make sure to add Cathédrale Saint-Sauveur and Le Grand Marché – two of the city's top attractions – to your itinerary.
St. Tropez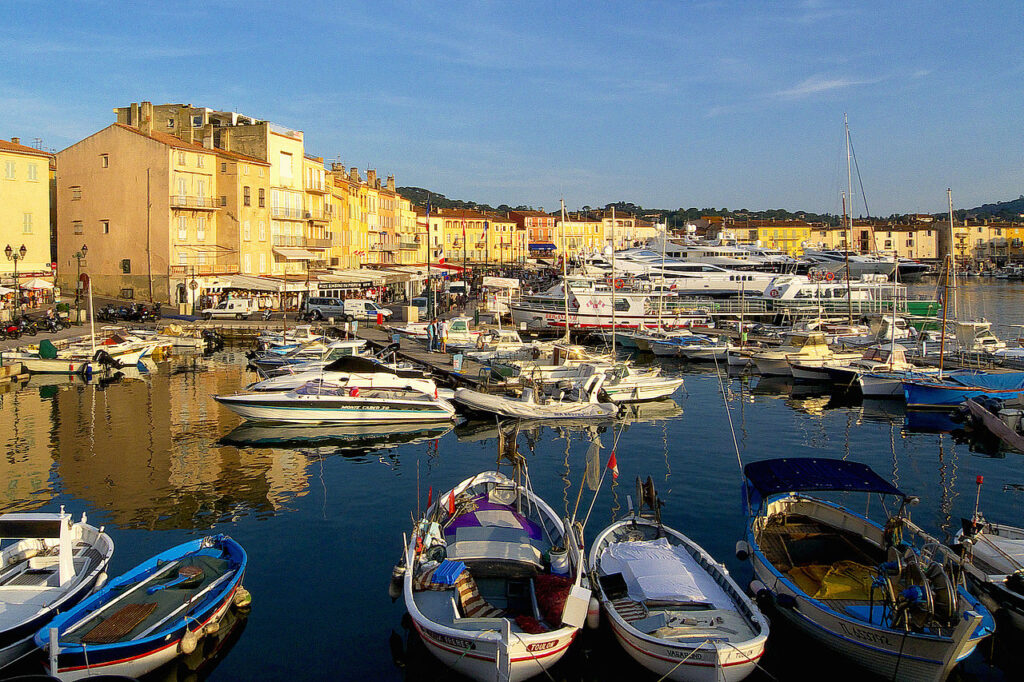 After Brigitte Bardot filmed "And God Created Woman" here in 1956, St. Tropez transformed from an unknown fishing village to a symbol of glamour and hedonism. But there is more to this French Riviera hot spot than partying and yacht-hopping. After a day on one of the destination's famous beaches, travelers can stroll through the Vieux Port, check out its museums or visit La Tarte Tropézienne to taste the eponymous dessert. St. Tropez's many boutiques also make it easy to keep up with the town's fashionable, and sometimes famous, guests.
Antibes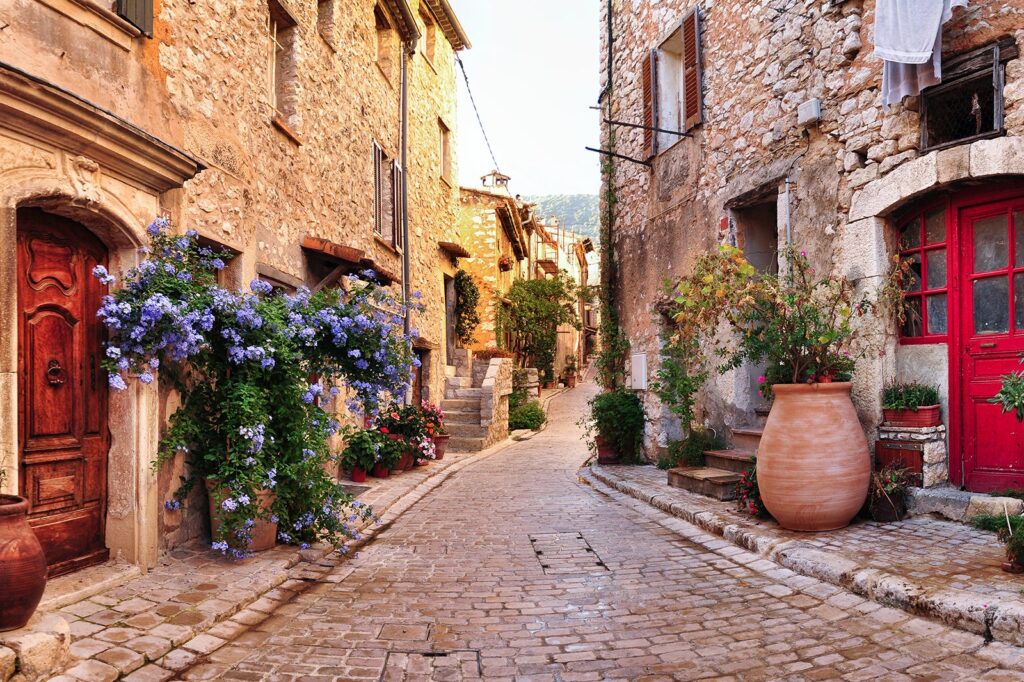 The French Riviera's second-largest city is packed with great beaches, gorgeous art and gigantic yachts. Antibes was beloved by many notable figures like Pablo Picasso, whose works can be found in his former studio that is now the Musée Picasso. The museum is located in Antibes' Old Town, a picturesque district full of local shops, markets and some of the city's best restaurants. The scenic, 3-mile Chemin des Douaniers takes visitors from Old Town to the chic Cap d'Antibes area
Cannes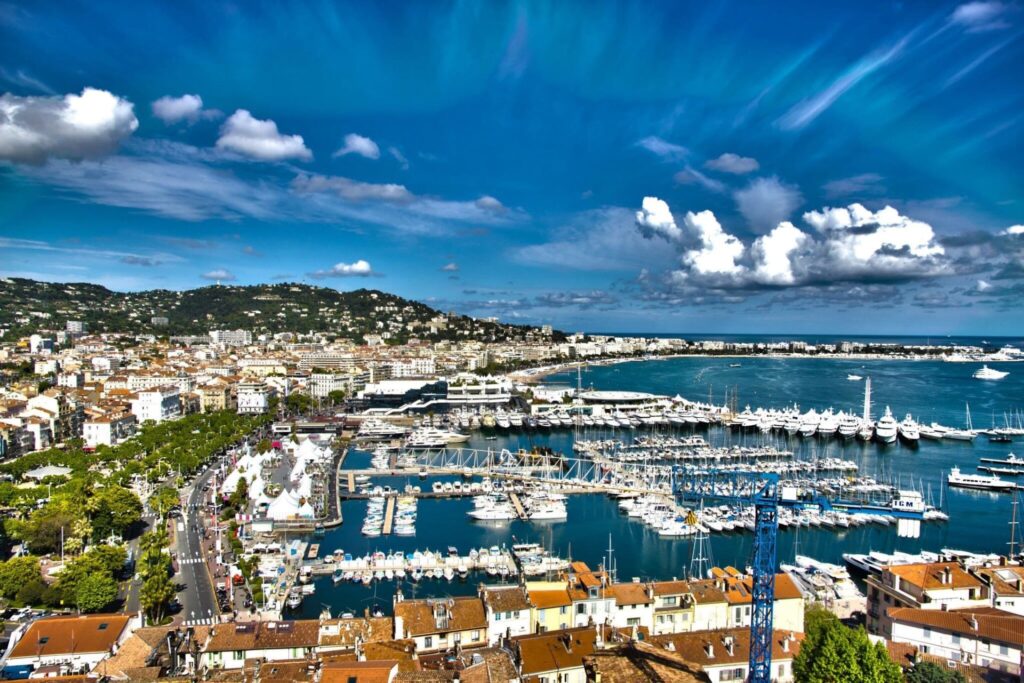 Famous for its annual film festival in May, Cannes is just as impressive (and much less congested) other times of the year. Cannes is another French Riviera hot spot that welcomes travelers looking for a little relaxation. Visitors can sightsee as they stroll along La Croisette, the city's mile-long promenade, or sit down for an exquisite meal at a Michelin-starred restaurant. Feeling lucky? Stop by one of the city's casinos.
Lyon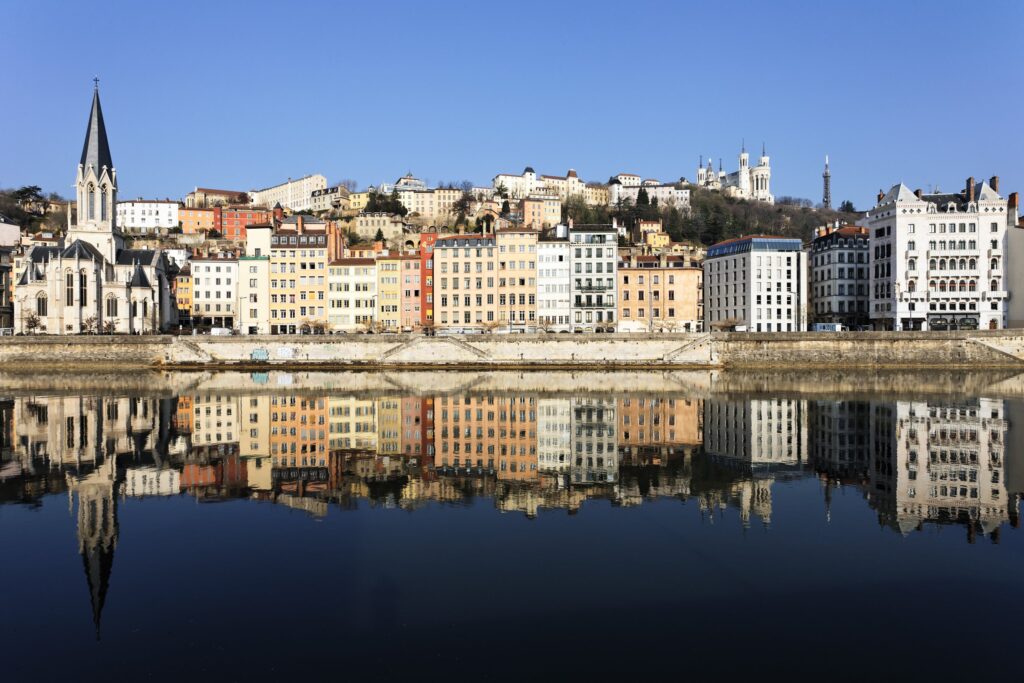 While it may not be as well known as big-name cities like Paris, Lyon competes with the best of them. Despite being the third-largest city in France, Lyon is much calmer and less touristy than other similarly sized destinations. The streets are filled with public art, including the city's famous trompe l'oeil murals, and there are museums that focus on everything from movies to history. Plus, it's home to hundreds of wineries and 2,000-plus restaurants, several of which boast Michelin stars, making it especially appealing to oenophiles and foodies.
French Alps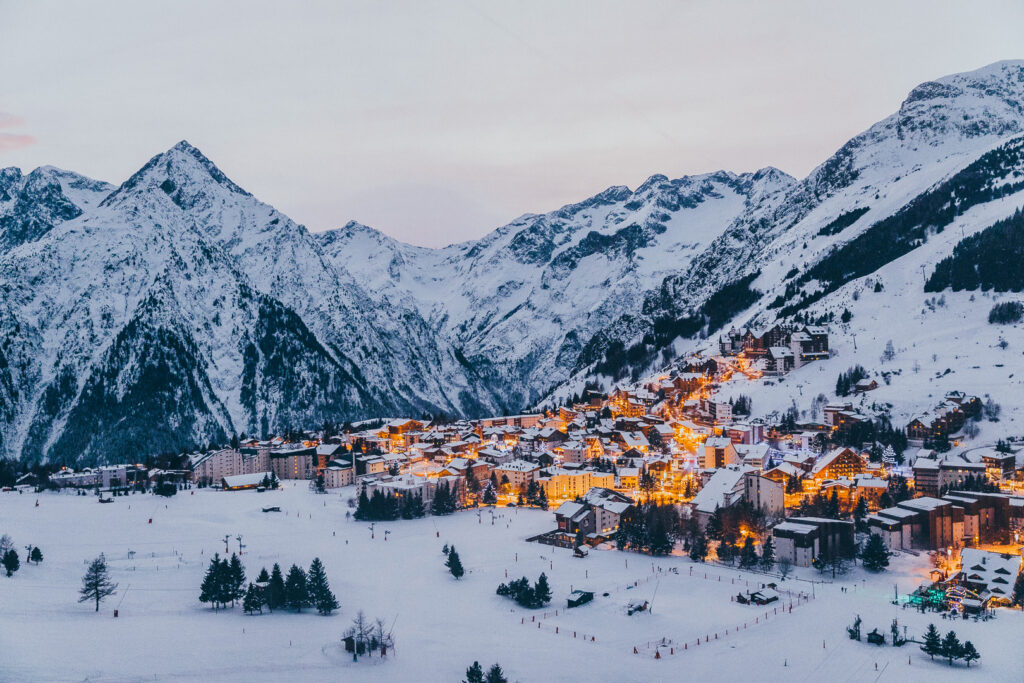 If your ideal French vacation involves a little more nature and a little less city, head to the French Alps. Here, you'll find some of the best ski slopes in Europe, as well as beautiful scenery that rivals any work of art or architecture. In summer, the typically snow-covered mountains thaw just enough to create perfect conditions for hiking and biking. Charming villages sit at the base of the range, offering several places to unwind when you've had enough fun on the slopes or trails.
Biarritz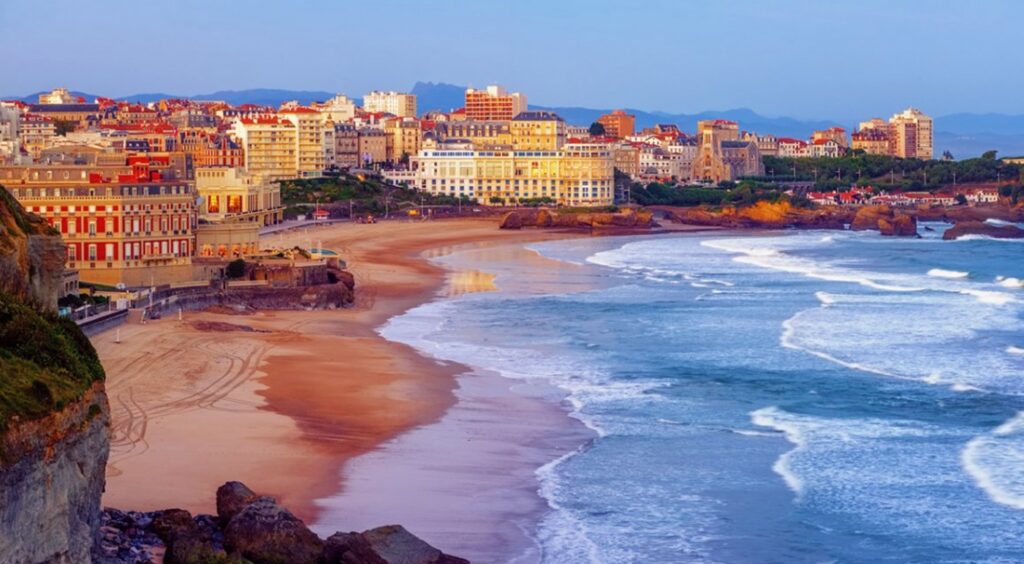 Catch some waves in Biarritz, France's surfing capital. This once sleepy fishing village became a playground for Europe's royalty in the 1850s thanks to Louis Napoleon and his wife, Eugénie. Today, their former palace, which is now the luxurious Hôtel du Palais Biarritz, is more likely to be inhabited by surfers looking to take advantage of Biarritz's fantastic waves. After a day at the beach, visitors can enjoy a leisurely stroll along the town's streets or test Lady Luck at one of France's largest casinos.
Mont Saint-Michel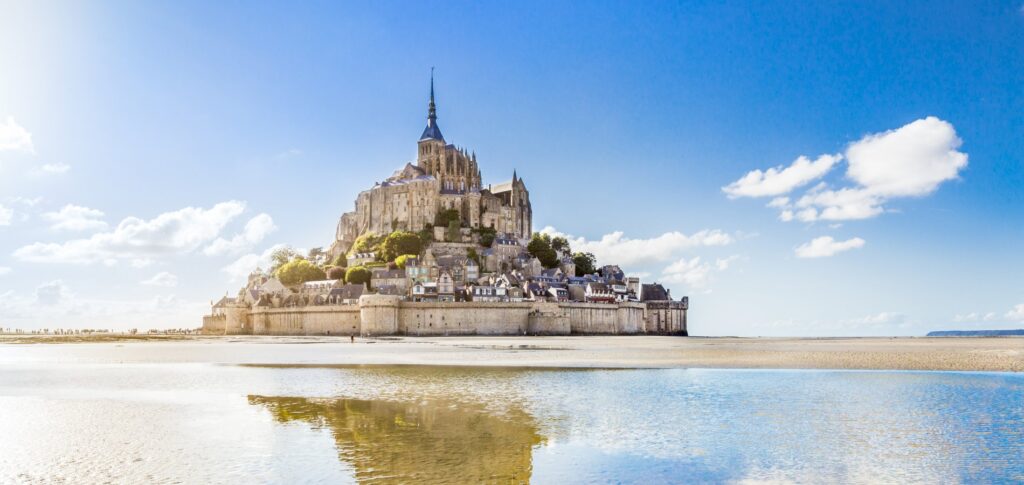 Rising above the sea like a castle in a fairy tale, Mont Saint-Michel is one of France's most-visited sights. Legend says the archangel Michael, the island's namesake, repeatedly appeared to Bishop Aubert of Avranches in dreams, telling him to build a church on top of the island in A.D. 709. Since its completion, it has become an important religious and educational site for Christian pilgrims and European intellectuals. Visitors can tour the picturesque abbey and admire its incredible medieval architecture or wander its surrounding streets, which are lined with tiny shops and quaint cafes.
Strasbourg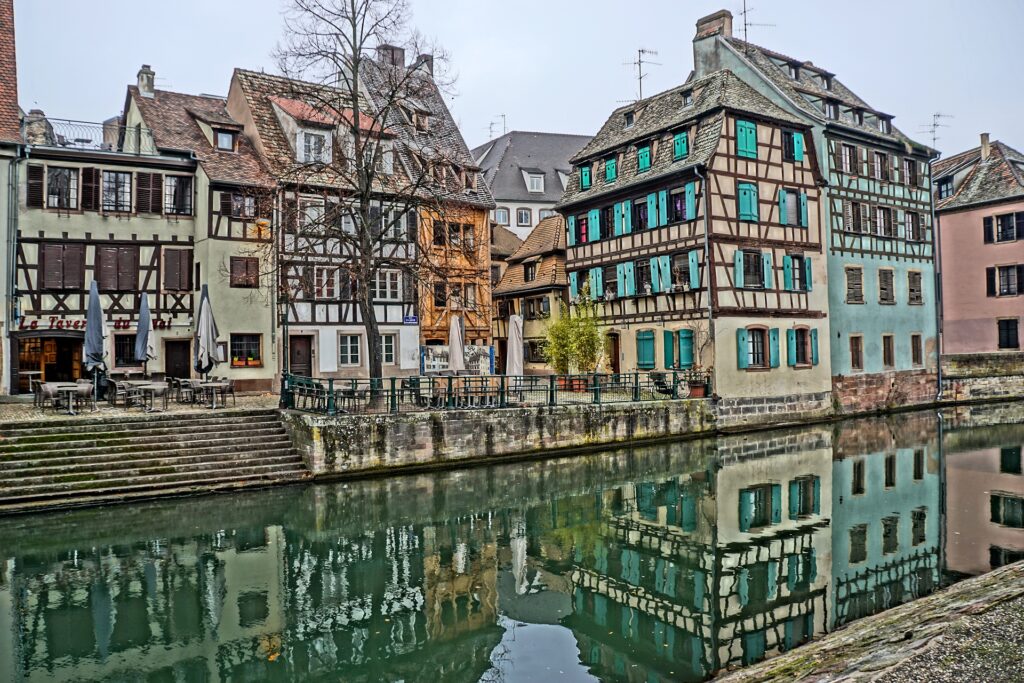 Strasbourg offers the perfect mix of French and German culture thanks to its location on the France-Germany border. While here, travelers should see the city's Gothic-style cathedral and stroll through the UNESCO World Heritage-listed Petite France neighborhood. Plus, those with an interest in politics can tour several important European institutions during their visits, including the European Parliament and the Council of Europe. For an extra dose of charm, arrive in December to see one of Europe's oldest Christmas markets.
Avignon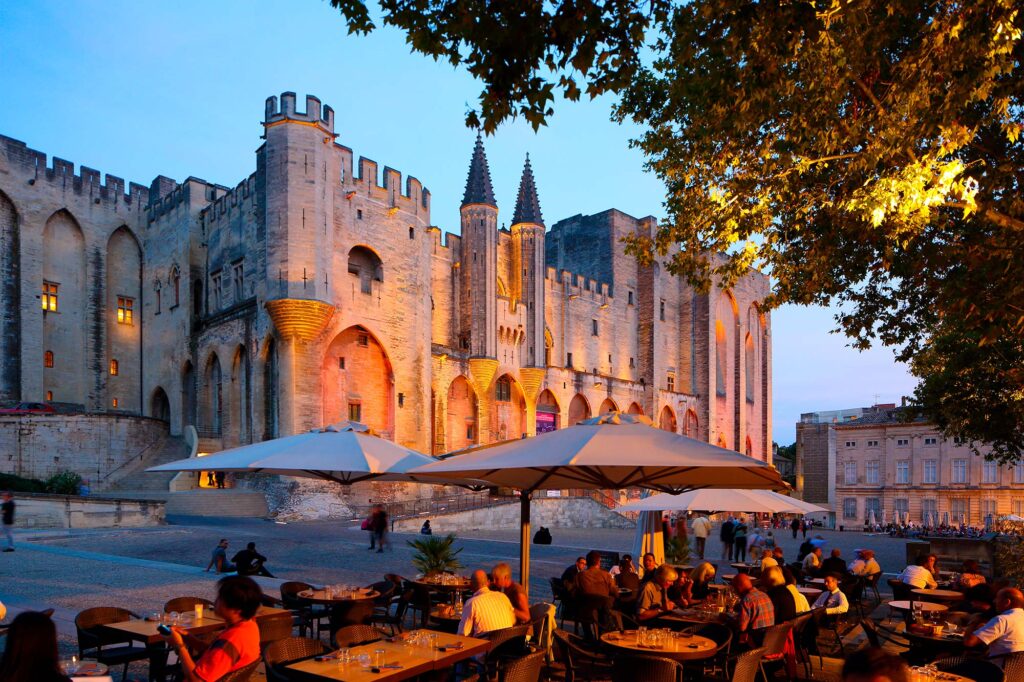 To see some of France's most spectacular art and architecture, head to Avignon. This city in southeastern France is full of stunning Gothic buildings, including the 14th-century Palais des Papes, the largest Gothic palace in the world. A number of can't-miss museums are spread throughout Avignon as well, such as the Musée Angladon, which houses works by highly regarded artists like Edgar Degas, Pablo Picasso and Vincent Van Gogh. Visit in July to attend the Festival d'Avignon, one of the world's largest performing arts festivals.
Chamonix-Mont-Blanc
If you love to ski, chances are you'll enjoy shredding powder at Mont Blanc, the highest mountain in Western Europe. In Chamonix (the main place to stay if you want to ski at Mont Blanc), you'll have easy access to the longest run in Europe (Vallée Blanche) and rugged, challenging slopes. But this destination, which hosted the 1924 Winter Olympics, offers more than just top-notch skiing. Chamonix is also a great place to go hiking, mountain biking and whitewater rafting. For some family-friendly fun, visit the town's adventure park to zip down its Alpine coaster and various slides.