Grand Bazaar
Guided Visits of Grand Bazaar
How to visit Grand Bazaar?
One of the oldest and largest covered markets in the world, the Bazaar dates from the 15th century. Having more than 4000 shops, the Grand Covered Bazaar is visited by the tourists and the citizens regularly. The most important historical shopping center of Istanbul is the Grand Bazaar, which has gates opening to many areas of the Historic Peninsula. First time visitors to the Grand Bazaar will be astounded by its splendor and size. The bazaar is just like a gigantic labyrinth with its vast area that contains 4400 authentic shops, 25000 full time staff, 61 covered streets, 18 gates that open to various points of the city, mosques, fountains, 40 rest houses, and looks as much to the present as it does to the past. Its high ceiling is covered with a dome that has hundreds of windows. No wonder it is one of the most popular shopping areas in the world. The number of daily visitors reaches half a million people during the peak summer months. The 554 year old Grand Bazaar is one of the world's most exciting shopping experiences. This is the perfect place to end your visit by shopping for some souvenirs for beloved ones back home.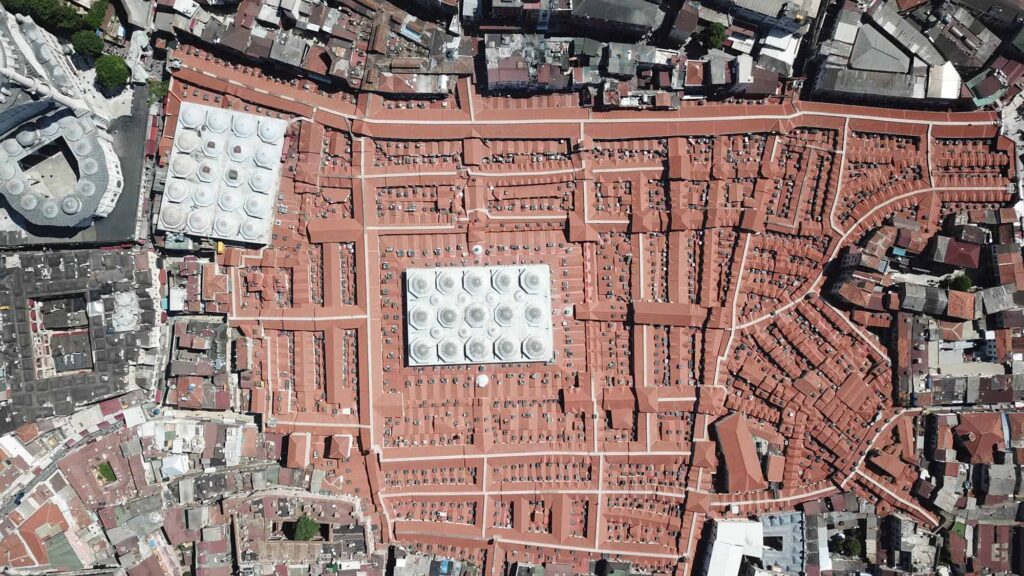 Istanbul's Grand Bazaar is high on most tourists' itineraries, and for a good reason. This enormous site is the largest covered market in the world. Since its size and the variety of goods available make it easy to lose one's bearings, follow our advice on how not to lose it while getting lost in the narrow streets.
A brief history of the Grand Bazaar
One of the largest and oldest covered bazaars in the world, the Grand Bazaar is 30,700 square meters with over 60 streets and alleys and 4,000 shops. The original historical core of the bazaar, İç Bedesten, was completed by Mehmet the Conqueror in 1461. A "bedesten" refers to an indoor arcade with shops and there are several areas within the bazaar referred to by this name.
Over the years, the Grand Bazaar expanded from this core of two bedestens to become a sprawling roofed complex of thousands of shops, fringed by the tradesmen's inns and workshops known as hans. According to the Ottoman traveler Evliya Çelebi's Seyahatname, by the seventeenth century the Kapalı Çarşı (or the Çarşı-yı-Kebir as it was known at the time) had reached its present size, with over 4,000 shops and nearly 500 stalls known in Turkish as dolap (literally translated to "cupboard").
In addition, there were various other amenities for the merchants who worked there: restaurants, a hammam, and a mosque, as well as at least 10 smaller mescits, or prayer rooms. Today, this city-within-a-city contains a police station, a health dispensary, a post office, branches of most major banks, and a tourist information center.
In comparison with street names in the English-speaking world, those in Turkey are often very descriptive. The street names in the Grand Bazaar—referring to their original functions—are no exception. Takkeciler Caddesi is literally "Skullcap-makers' Street" as takke means skullcap; Aynacılar Sokak was for sellers of ayna, or mirrors; Halıcılar Caddesi was where halı, or carpets, were sold; and Keseciler Caddesi was for vendors of the kese, the rough exfoliating cloth used in a hammam.
While today the Grand Bazaar is no longer the commercial center of Istanbul, it is still one of the best places to get a taste of life in Ottoman-era Turkey.
Orientation Basics
The main area of the Grand Bazaar boasts a total of 64 streets and 22 entrances, however the entire section around the historical bedesten is also considered to be a part of the market. Prepare to get lost and embrace this as a part of the authentic experience.
If your time is limited and depending on what you are looking for, exploring the area around a particular gate can be helpful. Jewelry shoppers might find it easiest to enter through the Beyazıt Gate and follow Kalpakcılar Caddesi, which is the main walkway connecting it with the Nuruosmaniye Gate. Leaving the complex through that gate will take you to Nuruosmaniye Caddesi, with many interesting stores. Halfway between Beyazıt and Nuruosmaniye Gates is Çarşıkapı Gate, which comes in handy when you need the easiest way to pass across the entire complex.
Zincirli Han is a must visit for  history enthusiasts. The easiest way to get there is through the Nuruosmaniye Gate, following the directions towards the Mercan Gate. If you are unable to communicate with the assistance at the entrance, simply follow Kalpakcılar Caddesi, passing by the entrance to Sandal Bedesten, and make a right at Terzibaşı Sokak, continuing to walk straight down as you follow the signs.
Be prepared to bargain!
It's an accepted practice, and if you don't – you might find yourself paying way over the odds. However if it is a store that has fixed prices displayed, there's no room for manoeuvre. Cash is preferred, but many stores accept cards (though not always American Express) and there are cashpoints around. Trying to see the entire Grand Bazaar in one afternoon is an unrealistic task. With this in mind, it is best to experience the Grand Bazaar at a leisurely pace, not by rushing from one shop to the next. The eventual purchase is not as important as the process and the relationship that will be established between the vendor and yourself. Chatting and bargaining with the sellers, who often are fluent in more than one language, is what makes the Grand Bazaar experience different. Dozens of stores lined up next to each other sell similar products, making haggling and customer service crucial. Accepting tea does not mean either party has sealed the deal; instead, it is the Turkish way of welcoming visitors. If you are not pleased with the offer, leave and look for a better deal elsewhere.
What to buy in the Grand Bazaar
Although the Grand Bazaar seems to have it all, only certain shops are worth the visit and only certain items are worth the purchase. Their fame precedes them, so if you ask the locals for advice, many would share with you the following tips:
Jewelry:
If you are entering through the Beyazıt Gate, you will not have to look very far as the main walkway is paved with jewelers. Although the places might seem very similar, some of them are more special than others.
Antiques:
İç Bedesten is where most of the antique shops are located. Many vendors around Istanbul sell items that appear to be antiques, so finding a trustworthy place that understands the value of an item is crucial.
Textiles:
Bathrobes, peştemals (Turkish towels used in hammams), and other traditional items can be found next to Oruculer Gate at Eğin Tekstil. Favored by locals for its classic approach and wide range of products, the shop has been in operation since 1861. It sourced costume textiles for some of the most recent Hollywood productions, including The Hobbit, Troy, The Last Samurai, and Pirates of the Caribbean. Yağlıkçılar Caddesi No.1
Head to Abdulla for all-natural products, including towels, blankets from southeast Anatolia, peştamals, and shawls. You will also find pure olive oil soaps and scrub mitts. Alibaba Türbe Sokak No.15
Sivaslı Istanbul Yazmacısı features a lovely collection of scarves, stockings, gloves, and other ethnic goodies, mostly handmade and featuring Turkish motifs. Yağlıkcılar Sokak No.57
Ottoamano made its name on one item—the scarf—but the plethora of items on offer is like nothing you have seen before. You will want to browse through the high-quality items made of silk and cashmere. Sandal Bedesteni No.10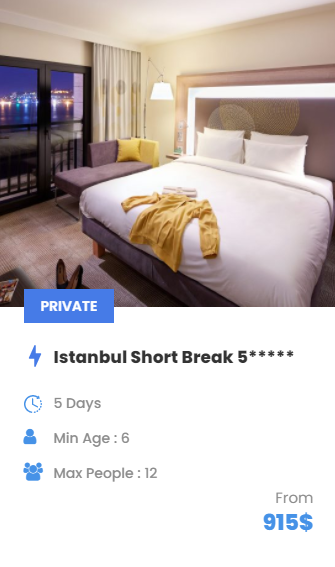 Made-to-order
One of the main reasons locals visit places in the Grand Bazaar is the custom-made services that many of the Hans offer. While the storefronts display ready-made products, craftsmen have workshops in the back of the hans. These workshops have been in business for several generations, with the skills passed on from generation to generation. Modern-day goldsmiths and jewelers in Istanbul draw their knowledge and inspiration from centuries-old traditions, and the actual origins of the trade go back much further. Commissioning specially made work takes time and most likely Turkish language skills, so this option may not be suitable for short-term visitors.
In the Ottoman times, Istanbul-style handiwork using precious materials was widely recognizable, creating the image of the city as the regional center for craftsmanship. Today, there are five distinct groups of items which are known to be authentic to Istanbul: gold chains, pieces with rose-cut diamonds, pearls, jewelry made of golden coins, and belt buckles. Many of the craftsmen work on original designs, while others specialize in working based on a client's requests.
Many of the goldsmiths and jewelry-makers are in Hans within the walking proximity to the main area of the Grand Bazaar near the Mercan Gate (not on Jewelers Street, as the name may otherwise suggest): Zincirli Han near Tığıcılar Sokak, Varakçı Han in Kapalıçarşı Ağa Sokak, Kalcılar Han, and Çulhacı Han. As the qualifications of each craftsman vary from stone setting to sand casting to polishing to engraving, it may take more than one specialist to finalize the design of your dreams.
Where to rest, eat, and drink
Restaurants within the Grand Bazaar complex are known to be some of the best in Istanbul for one simple reason: their customers have been depending on their services for decades and their longevity speaks to the quality.
Located just steps from the Bazaar, Aslan is an esnaf (tradesmen) restaurant specializing in Turkish home cooking. The selection of delicious hot and cold dishes changes daily in this casual eatery where the focus is on flavors rather than décor. Vezirhan Caddesi No. 70, Çemberlitaş; T: (0212) 513 76 10
A classic among Grand Bazaar tradesmen restaurants, Havuzlu offers homemade meals, extensive vegetarian options, and grilled meats and kebabs since 1960. Gani Çelebi Sokak No. 3, Grand Bazaar; T: (0212) 527 33 46
Get a boost of energy with a cup of Turkish coffee at Şark Kahvesi, a traditional coffee house. Yağlıkçılar Caddesi No.134, Grand Bazaar; T: (0212) 512 11 44
Aynen Dürüm is a tiny restaurant located in a narrow alley offering customers just a few delicious classic options wrapped in a light flatbread. Grand Bazaar, Muhafazacılar Sokak No.29, Grand Bazaar; T: (0212) 527 47 28
Opening and Location Adress
Location: Grand Covered Bazaar, situated in the district of Fatih. It stretches roughly from west to east between the mosques of Beyazit and Nuruosmaniye.
Opening Times: All shops in the Grand Bazaar open from Monday to Saturday 09:00 – 19:00. It is closed on Sundays.