Istanbul Walking Tours
Introduction
Istanbul Walking Tours Classics : Taking this route is like going on a journey through centuries, where different eras, cultures, and religions left their marks on the city. The path also happens to cross through most of the famous seven Istanbul hills. Don't worry—they are historic point markers and don't really require much climbing.
Practical tip: the quickest way to reach the starting point of this tour is by taking the metro to Haliç station on the Golden Horn bridge, and interchange to a bus heading towards Balat (approx seven minutes). Estimated walking times are given below in brackets. They don't include visits at the stops, which you can enjoy at your own pace.
Follow this route and you can visit all the must-sees on the historical peninsula in one day!
Start at 9am – Perispri Cafe in Fener is one of those places where time stands still. Serving traditional Turkish breakfast in a cozy ambience, it emanates warm feelings just like your favorite grandma's place.
2 min – The Ecumenical Orthodox Patriarchate is located in the heart of the area formerly populated by non-Muslim minorities. The place maintains its symbolic significance within the Eastern Church, and serves as the residence of the patriarch, therefore all visits must be arranged in advance or led by a certified tour guide.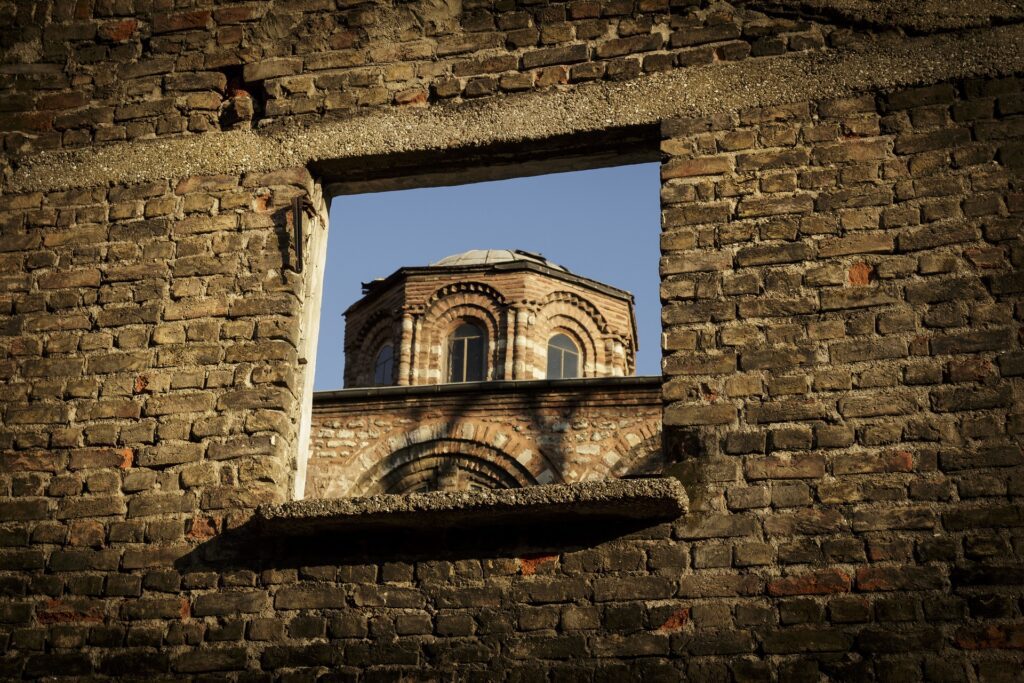 5 min – The newly renovated Bulgarian St Stephen Church is a quirky architectural gem made of prefabricated cast iron.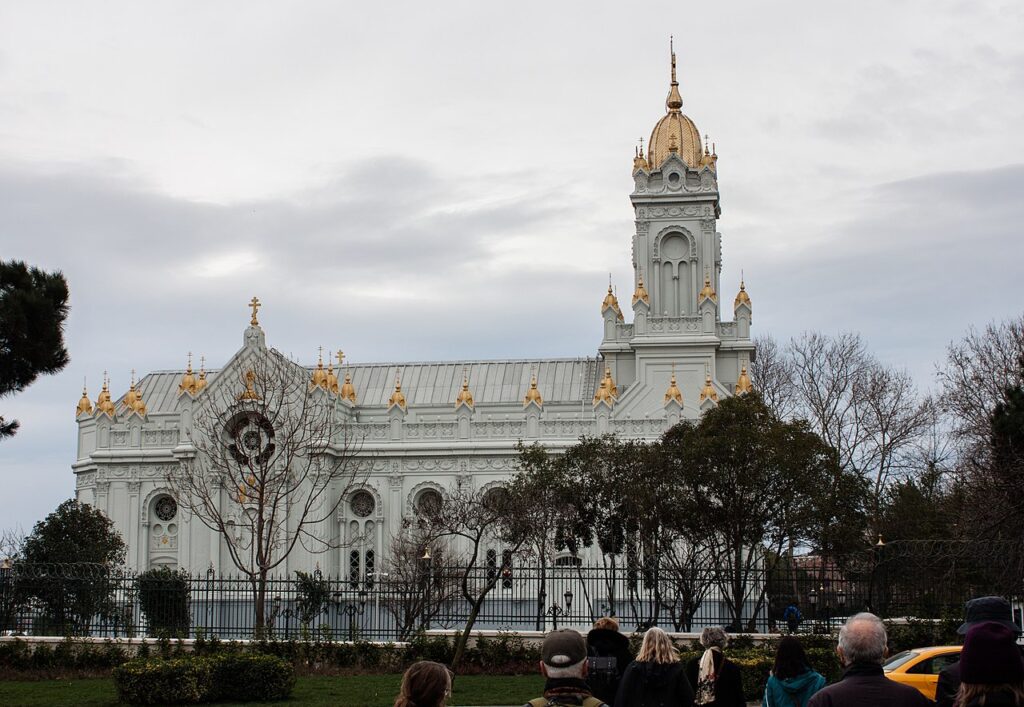 20 mins – Consider Chora Mosque a prelude to your Hagia Sophia visit , since comparisons between the two finest examples of Byzantine architecture are inevitable.
20 mins –Yavuz Sultan Selim Mosque, located on top of Istanbul's fifth hill, remains outside of the typical touristic route, and provides a stunning view across the Golden Horn. On Wednesdays, nearby streets turn into a popular market selling everything from fresh produce to textiles.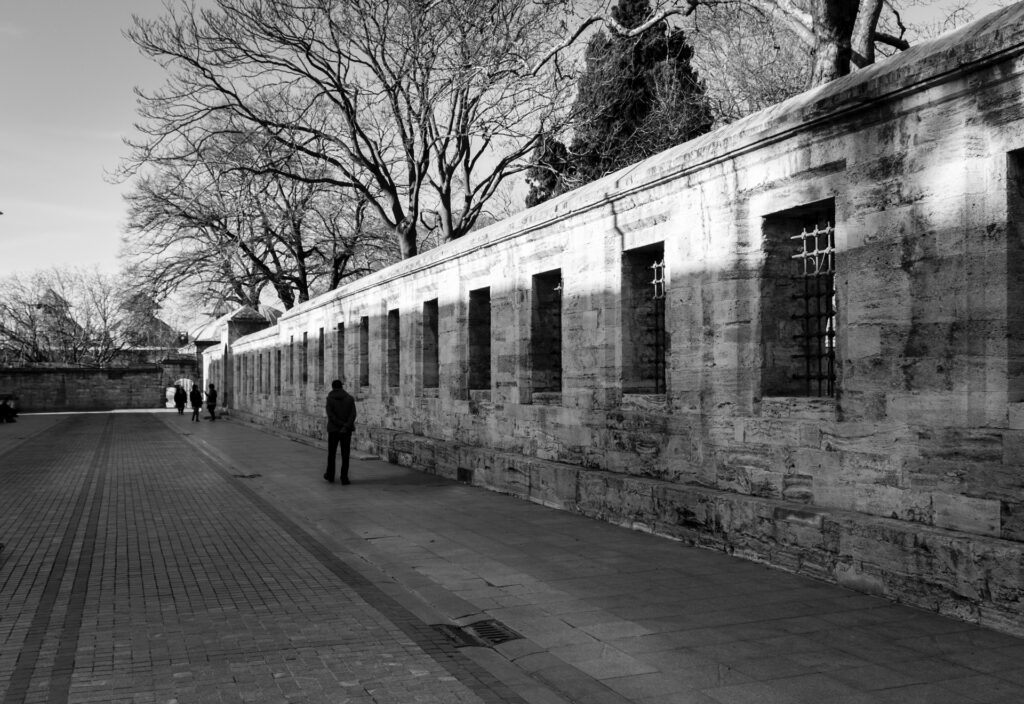 20 mins – One of the few remaining structures from the Roman era, Valens Aqueduct, which connects the third and fourth historic hills of Istanbul, used to supply water to the Beyazıt Cistern.
5 mins –Vefa Bozacısı makes up for the lack of good coffee in the area, providing a quick break with a glass of boza in hand. This traditional winter drink made from fermented millet was supplied to the Ottoman palace by the very same place you're sitting at.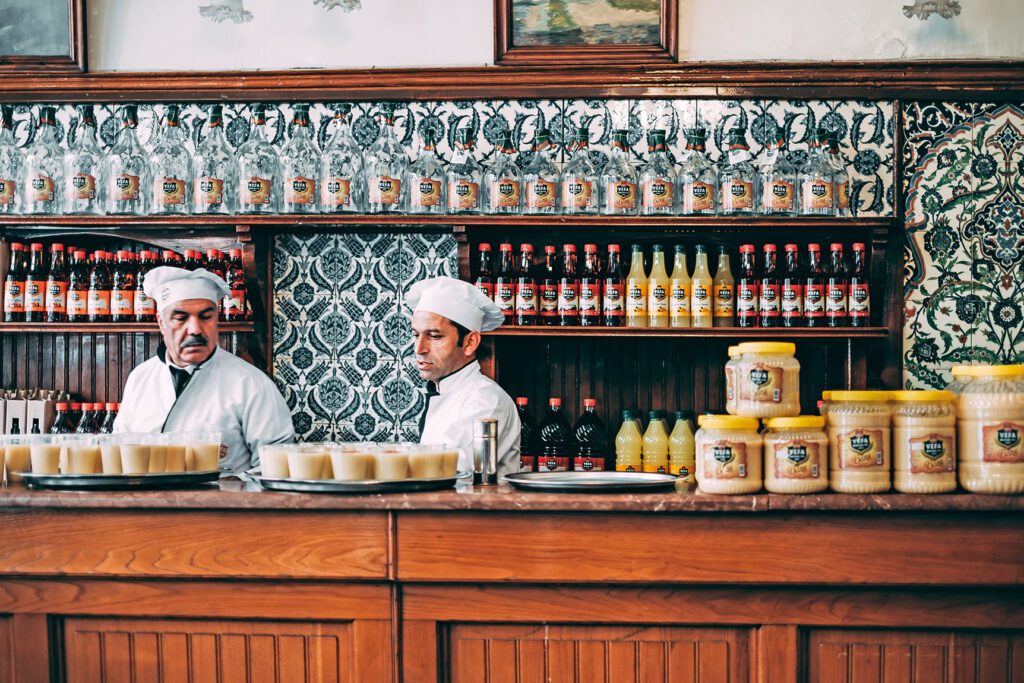 10 min –Süleymaniye Mosque is one of the most important religious landmarks in the city, featuring impressive stained glass windows inside, as well as a stunning view of Galata Tower from its gardens.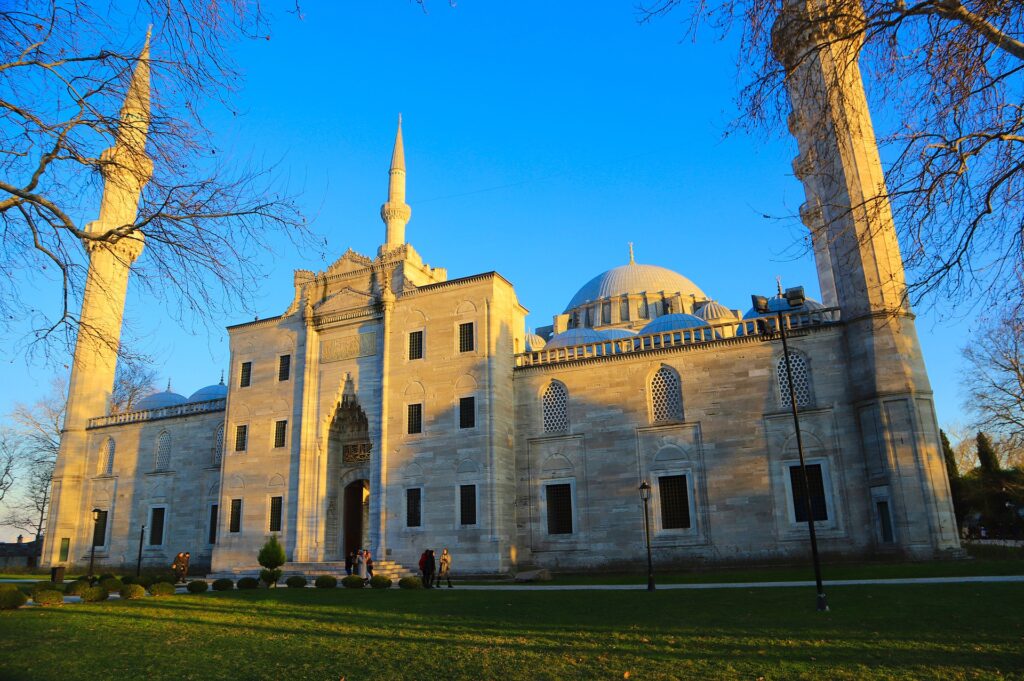 10 min –Kurukahveci Mehmet Efendi shop has a long queue at any given time of the day. Even though this centuries-old family company turned into a nationwide brand a long time ago, getting your freshly roasted coffee from its original location is a must-do while there.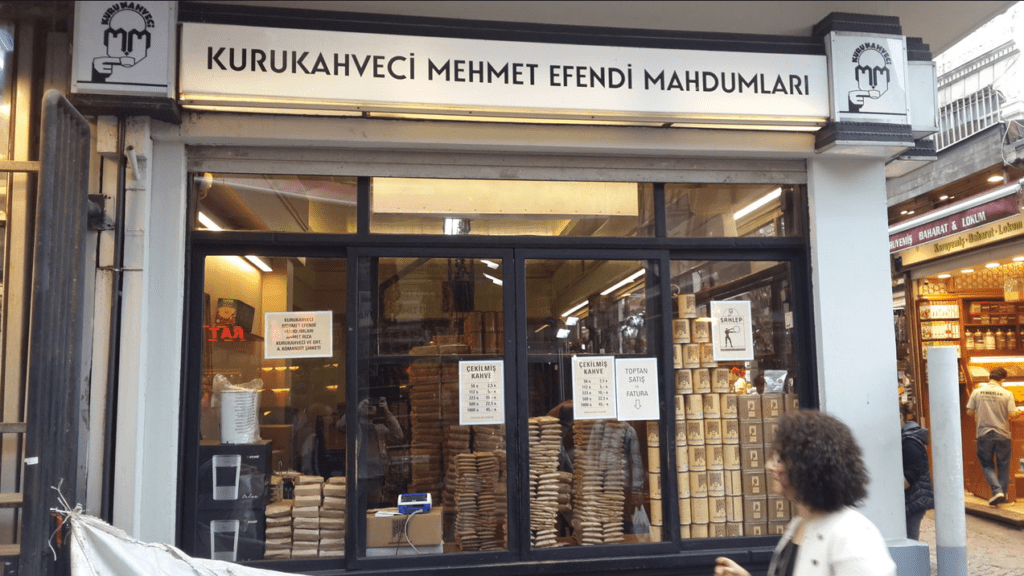 3 mins – Pandeli Restaurant at the Egyptian Bazaar is your half-way rest point on this tour. Think of it as time travel—the same interiors offer dishes almost identical to those that the founder of Turkish Republic, Mustafa Kemal Atatürk, used to enjoy.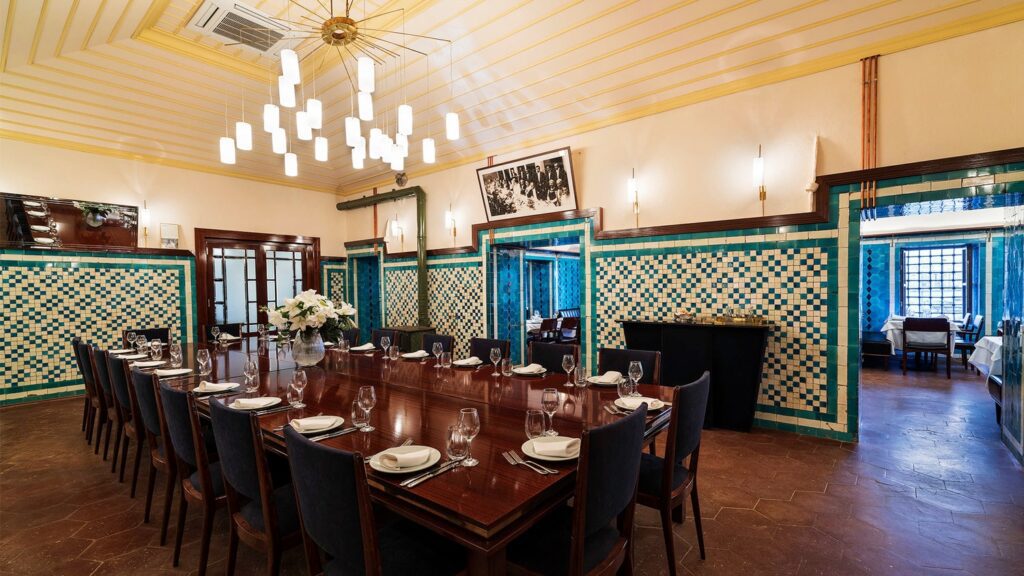 15 mins – If your schedule is limited to one day, a visit to the Istanbul Archaeology Museums should probably be saved for another time. Three separate collections take several hours to browse through, so if you decide to go it, make sure to manage your time wisely. However, the surrounding streets are also very picturesque and give a glimpse of the collections without having to pay the entrance fee.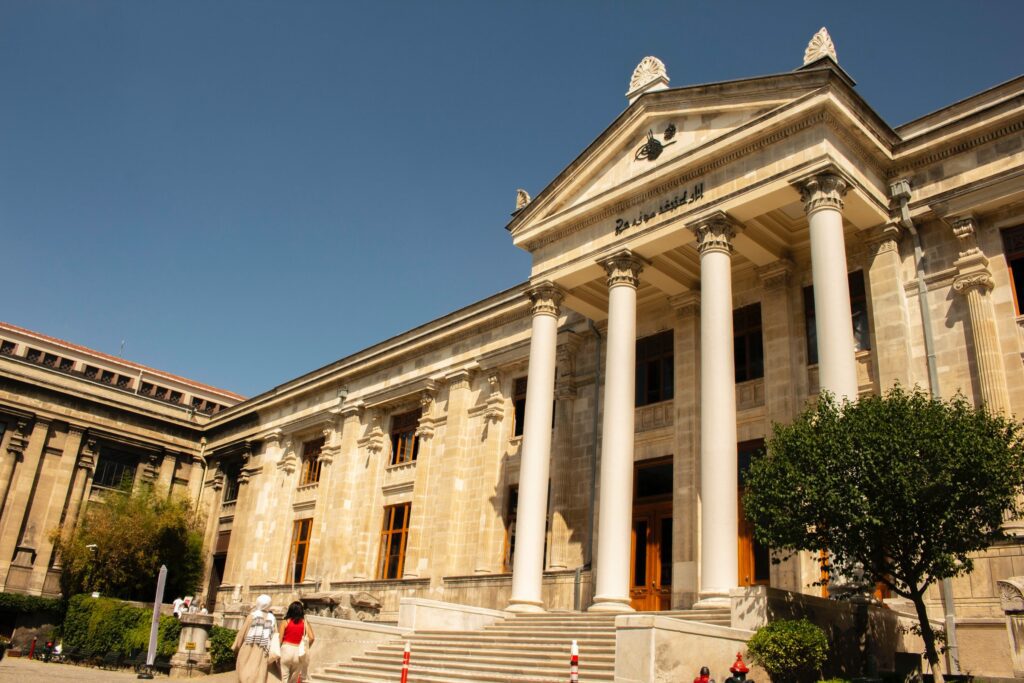 5 min – Even though the history of the underground Basilica Cistern does not include mysteries and dramatic turns of events, its unique atmosphere makes a visit an absolute must.
2 min – Hagia Sophia Mosque has to be a part of any given tour of Istanbul—should you have time to see only one place in Istanbul, there's no doubt it should be this one. The details of the building tell fascinating stories—to learn all of them, consider hiring a certified guide.
3 min –Topkapı Palace Museum is another several hours long stop. If you want to fully explore the palace, a separate half-day visit outside of this itinerary is recommended. For a general grasp of this splendid place, make sure to take a peek at the treasury, Baghdad Pavilion in the gardens, and the magnificent views of the city.
6 min – For centuries the largest mosque in Istanbul, Sultanahmet Mosque has the longest opening hours of all historic peninsula landmarks, so it is wise to save it for last. Make sure you're appropriately dressed in order to enter.
5 min – For a relaxing break at the end of this busy day head to the Four Seasons Hotel Istanbul At Sultanahmet. The property's secluded gardens will keep you away from the crowds, while authentic interiors ensure you know you're in the heart of a historic area. Perfect for an afternoon tea.
Do you want a private guided trip ?