Greece Honeymoon Packages
Introduction
Greece Honeymoon Packages – Greece, one of the most popular destinations for honeymooners, is a group of islands located in the Aegean Sea. Our Greece honeymoon packages let newly-weds enjoy a grand vacation, with beautiful views all around. A Greek vacation is actually the best way to kick start the journey of a lifetime, and with one's better half by their side, what else could one ask for? The salubrious Mediterranean climate, the friendly people, the picture-perfect vistas, the bright blue sea, and the centuries-old historical monuments; all come together to make the perfect Greece honeymoon itinerary
Our Greece Honeymoon Packages provide a romantic and luxurious escape enriched with comfort and quality services, private sightseeing and idyllic dinners onboard a cruise ship back-dropped by colorful sunsets, deep blue seas and deluxe amenities. Find your fairy-tale romance in the unsurpassable beauty and diversity of the Greek landscape and the coast line of exotic Anatolia.
Let us help you write the next chapter in your life, by making your honeymoon care-free and smooth. Start your journey from the historical Athens, where the astonishing achievements of an ancient civilization take center stage and the city begs to be wandered and explored. Stroll between contemporary buildings that lie adjacent to temples, cozy taverns and charming wineries.
Then heave your anchors for a 5-day cruise and explore the cosmopolitan resort of Kusadasi and the mystical island of Patmos.  Make a stop to the island of Rhodes, a place of the strong contrasts between medieval monuments and traditional elements, and continue with the exploration of the island of Crete where you will travel back in ancient times among the ruins of the first European civilization. Last but certainly not least, comes the volcanic island of Santorini. Candy-colored houses of unique architecture tumble down mountain slopes and spill into the sea. Vineyards perched on volcanic cliffs produce some of the world's finest wines. This careful selection of romantic destinations combined with high quality services will make this journey a honeymoon you will never forget. You will proceed to the cosmopolitan Mykonos, dubbed as 'the island that never sleeps', where you will truly discover what Greek nightlife is all about.
Highlights of your private Honeymoon Package in Greece
3-night 5-star Marriott Mystique (wet allure suite) or similar hotel accommodation in Santorini
3-night 5-star Mykonos Grand (premium sea view room outdoor jet tub) or similar hotel accommodation in Mykonos
4-night cruise to the Greek islands and Turkey in Junior Suite cabin (category SJ') with Celestyal Cruises, including 2 shore excursions and beverage package
Semi-private morning or sunset sailing cruise with lunch or dinner
Private Athens sightseeing tour (half day, including the Acropolis Museum)
Entrance fees during guided sightseeing
All transfers as per itinerary
Meals: 12 breakfasts, 4 lunches, 3 dinners (plus meal during semi private Santorini cruise), beverage package during cruise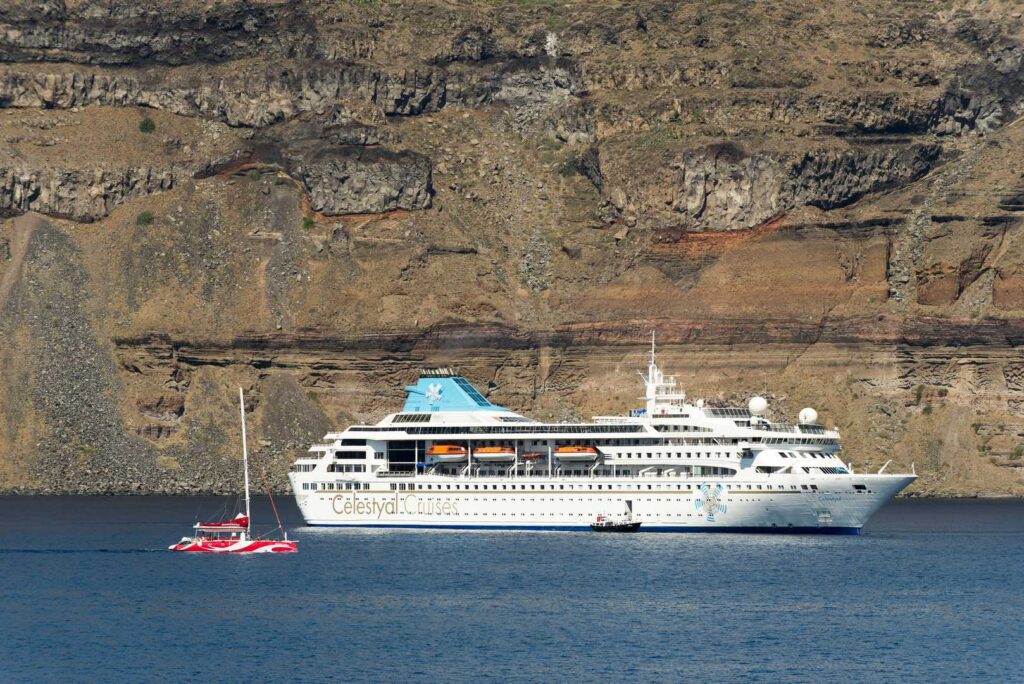 Brief Itinerary Arrival in Athens: Every Saturday (May -October)
What to see during your honeymoon?
Athens
Athens is the capital of Greece and a city with immense historical value throughout the world. For millennia the city has made significant contributions in art and science leaving its own mark in history. Today Athens is a modern European metropolis but its past can be revived in every corner through the multitude of monuments that are spread around the city. The Acropolis, standing proud on a hill in the center of Athens, remains the Athenian trademark. Alas, Athens is so much more, having created a unique amalgamation between the past and the future. Strolling down the streets of the city you are bound to find wonderful juxtapositions such as lounge bars comfortable sitting on the foot of ancient ruins and deluxe restaurants overlooking mementos of eras long gone. From the Parthenon, to the Panathenaic Stadium -home of the first modern Olympics- and Hadrian's Arch (all in just a small patch downtown) you can feel Athens ooze culture from every pore. Neoclassical architecture is ever-present and is masterfully combined with contemporary elements to give birth to the unique Athenian identity.
The city might make you feel like you are traveling back in time, but you will do so have all the comfort and luxury of today. With a wide variety of accommodation options, from budget to deluxe hotels, in the city center or far from swarming crowds, with a view of the Acropolis or the sea, Athens has it all. There is something for every taste as far as entertainment goes as well, from sightseeing to bar hopping, culinary adventures and everything in between. The city never sleeps so throughout the day you will find restaurants, cafes and bars of all kinds to suit your schedule and needs. Numerous shopping malls exist and a walk down Ermou street is guaranteed to wake up the shopaholic within you. Alternatively just a few blocks away, you will find the Monastoraki flea market for a more traditional shopping experience.
Best Islands In Greece For Honeymoon
Greece Honeymoon Packages  – The islands are the main characteristic of Greece's morphology and an integral part of the country's culture and tradition. Greek sovereign land includes 6,000 islands and islets scattered in the Aegean and Ionian Seas, of which only 227 islands are inhabited. This is a truly unique phenomenon for the European continent.
The Greek Archipelago takes up 7,500 km of the country's total 16,000 km coastline, offering a highly diversified landscape: beaches stretching over many kilometers, sheltered bays and coves, sandy beaches with sand-dunes, pebble beaches, coastal caves with steep rocks and dark colored sand typical of volcanic soil and coastal wetlands.
Mykonos
One of the most popular destinations for Greece honeymoon, Mykonos is well-known for luxurious resorts, beautiful beaches, and wild nightlife. It undoubtedly hosts one of the best parties in the country and has some really fancy restaurants around. This place generally has hot dry summers and mild winter with constant winds flowing all-round the year.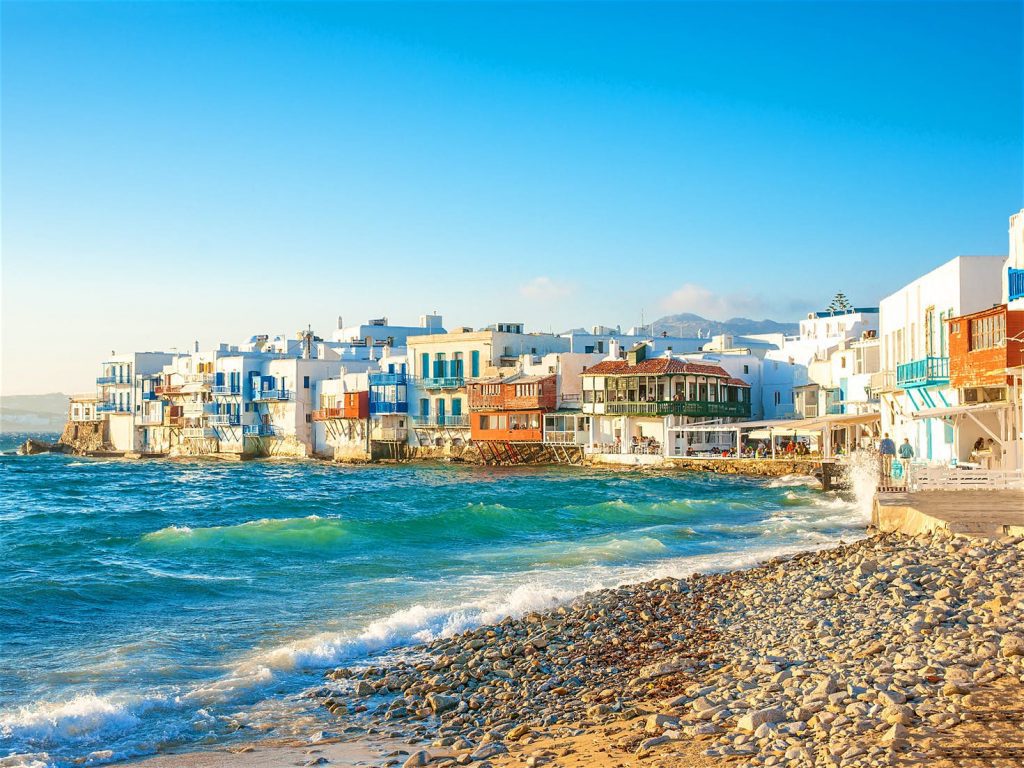 Santorini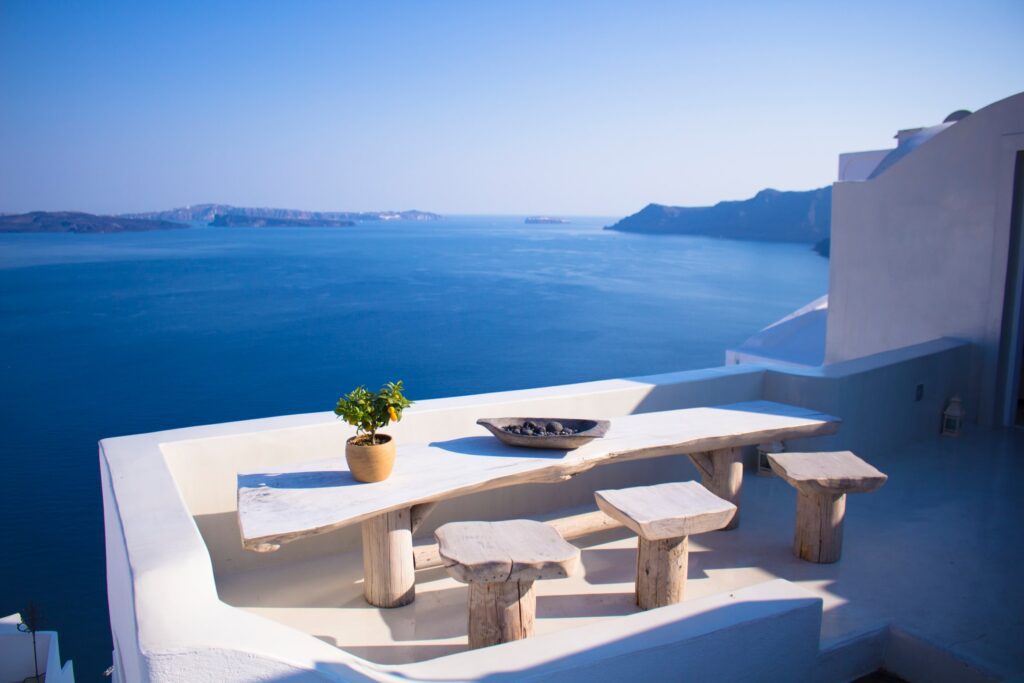 Santorini is regarded as one of the most picked romantic islands in the world. It is very beautiful and an ideal destination for Greece honeymoon and luxury holidays. It's known for great food, great views, great wine, and luxury hotels. The best time to visit Santorini for perfect weather, swimming, boat tours, sunbathing and nightlife is from the months of June to September.
Rhodes
Rhodes is the largest and most popular island in the Dodecanese. It is well known for its beach resorts and the romantic Old Town which is one of the best-preserved Medieval towns in Europe. Most of the tourist spots here are located near the town and visitors are often seen engaging in activities like windsurfing and kitesurfing.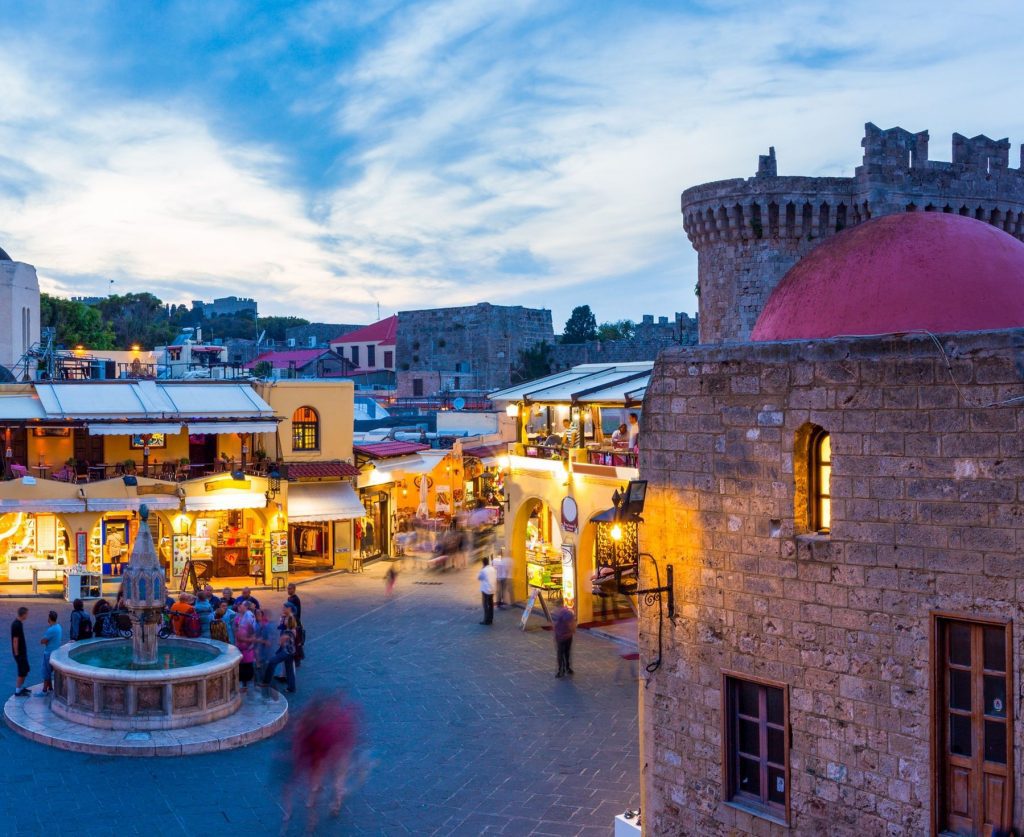 Patmos
Although Patmos is a small Greek island in the Aegean Sea, it is of historical importance. Patmos is famous for being the location of the vision given to the disciple John in the Book of Revelation in the New Testament, and where the book was written. It is one of the northernmost islands of the Dodecanese complex, with Chora as its capital city and Skala as the only commercial port. Smaller settlements on the island include Grikou and Kampos.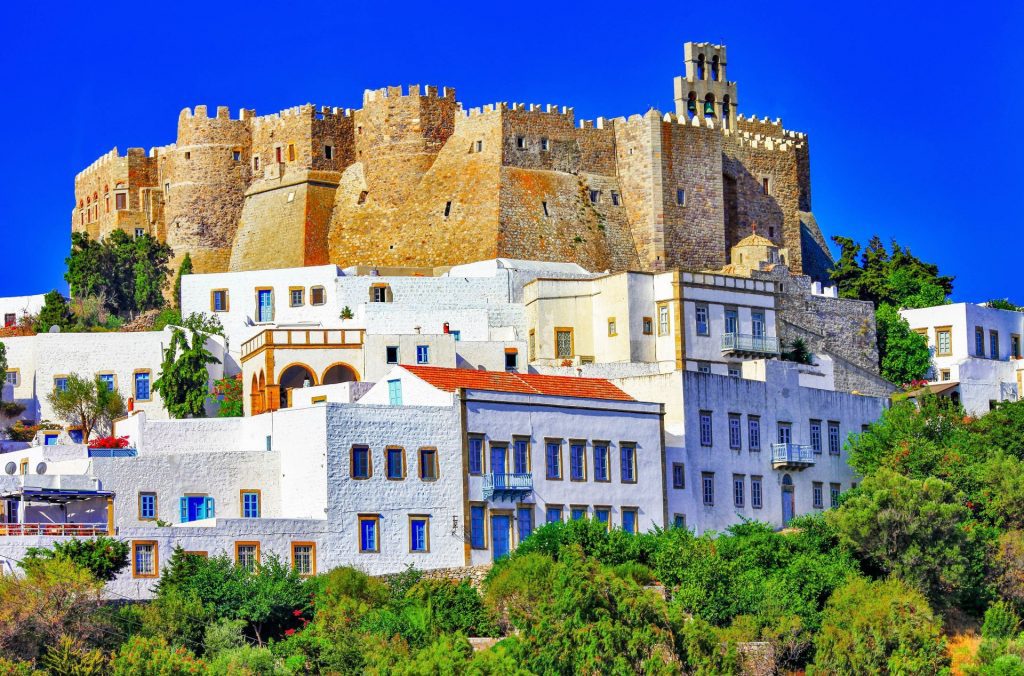 Crete
Crete is the largest, most populous and southernmost island of Greece, marking the boundary between Europe and Africa. An all year round destination with majestic mountains, gorges and valleys covered with palm and cedar forests, olive trees, orange groves and vineyards. The old stone farmhouses, monasteries and villages perched on mountain ridges, the castles and chapels forgotten on steep slopes, have all lured travelers since time immemorial. Its shores, lined with forbidding rocks, are often inaccessible but there are also several inviting sandy or pebble beaches.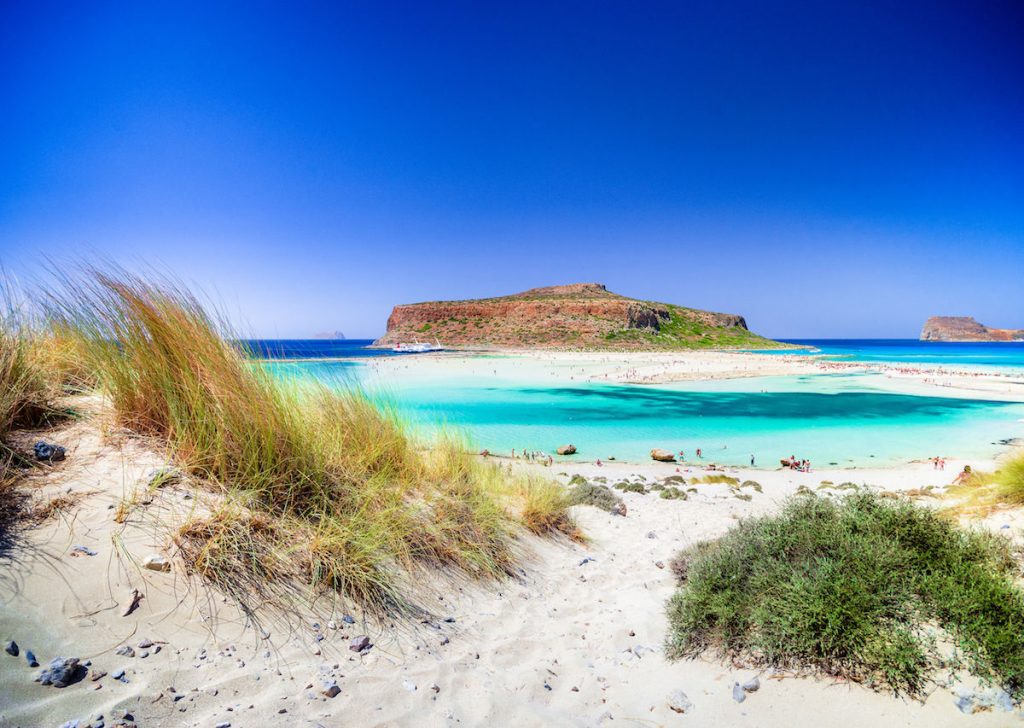 When to go
May through October, the weather in Greece is warm and sunny. Peak season stretches from mid-July to the end of August and that's when hotels, restaurants and ferries are busiest and prices steepest. In September and October, the weather is still warm, but the crowds have left, making it perfect for a honeymoon. Greece Honeymoon Packages
Food and Drink in Greece
Plan to feast on the Mediterranean diet on your honeymoon. Tempt your taste buds with:
Seafood , Tzatziki, Feta and Halloumi cheeses, Stuffed grape leaves, Olives, Grilled eggplant, Souvlaki and spanakopita ,  Ouzo
Book now