Mykonos Less than 48 Hours
Introduction
Mykonos Less than 48 Hours – Mykonos is the great glamour island of Greece and flaunts its sizzling St-Tropez-meets-Ibiza style and party-hard reputation. The high-season mix of hedonistic holidaymakers, cruise-ship crowds, buff gay men and posturing fashionistas throngs Mykonos Town (aka Hora), a gorgeous whitewashed Cycladic maze, delighting in its cubist charms and its chichi cafe-bar-boutique scene. The island is maxed out with cashed-up (or spendthrift) visitors, hip hotels, beach bars and restaurants. There are a few provisos about visiting here. Come only if you are prepared to pay. And are intent on jostling with street crowds. And sitting bum cheek to cheek with oiled-up loungers at the packed main beaches. Oh, and partying relentlessly. Out of season, devoid of gloss and preening celebrities, Hora basically closes, with nothing but the occasional person and pelican wandering the empty streets.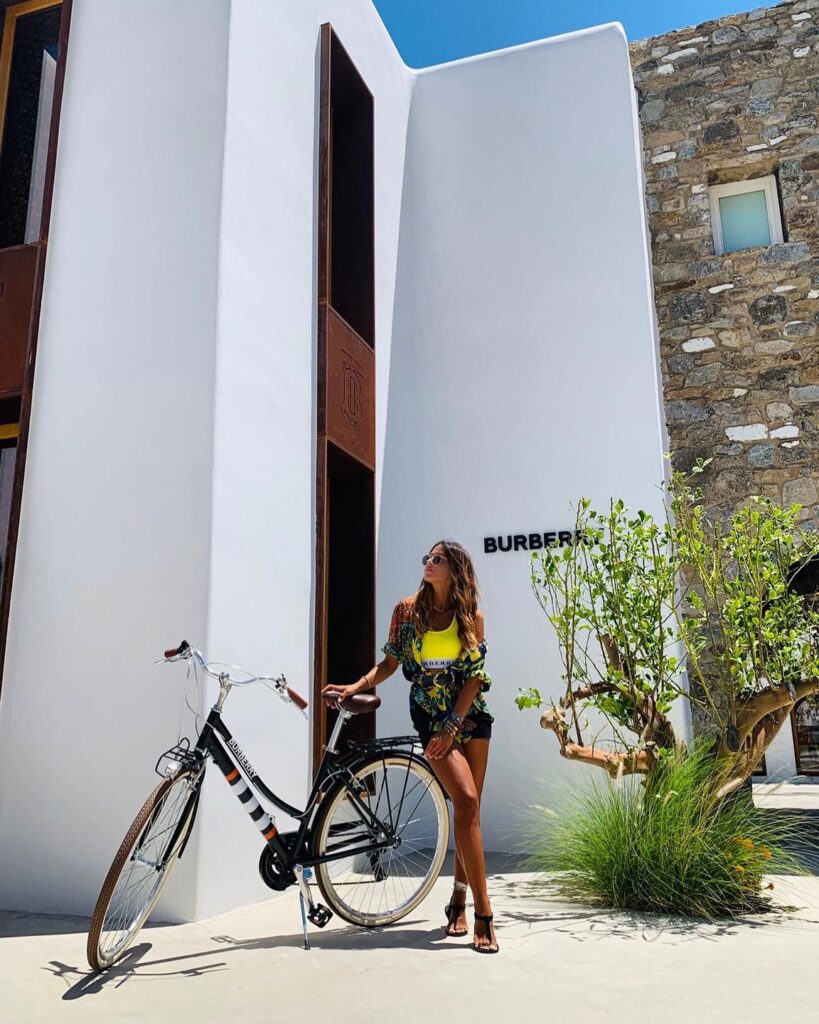 How to Get  to Mykonos?
Ferry to Mykonos from Athens, Santorini, Paros & more : You can travel to Mykonos by ferry from many different islands of the Aegean sea. To begin with, there is a regular ferry connection between Mykonos and Athens ports. Ferries depart from both Rafina and Piraeus ports. Rafina port is located closer to Eleftherios Venizelos airport, while Piraeus port is spotted closer to the city center. In each case, the trip lasts from 3 to 5 hours depending on whether your ferry is a normal one or a high speed. Mykonos is connected with most of the islands of the Cyclades, too, like Santorini, Paros, Naxos, Syros, Andros, Tinos and many more. You can also reach Mykonos from further locations, like Samos, Patmos, Chios and Kavala. What is more, there is a seasonal ferry connection between Mykonos and Heraklion port in Crete.
Seach ferry connections to Mykonos 
Flights to Mykonos from Athens and other Capitals :  Mykonos International Airport connects the island with Athens International Airport "Eleftherios Venizelos" and Thessaloniki Airport "Makedonia". As Mykonos is a much-preferred leisure destination among people from all over the world, the airport serves flights to European countries, too.  Mykonos International Airport is located 4 km away from Mykonos Town.
Island hopping packages from Athens and Turkey
Discover some island hopping packages organized by Eskapas. Our packages include accommodation in lovely hotels + transportation + transfers from/to the ports/airports. We can also organize a tailor-made package according to your needs.
Related Readings
Let's Start our 48-Hour Challenge
It feels as if the wider world has only recently 'discovered' Mykonos, now mentioned in the same breathy terms as Ibiza or Miami – yet it has appealed to A-list celebrities and those who embrace an alternative lifestyle since the Fifties and Sixties. Back then, those stars included Brigitte Bardot and Jackie Onassis; today you're more likely to find Kim Kardashian and Lindsay Lohan. But despite being commonly held to be among the most expensive, and exclusive, Greek islands, it holds enduring appeal.
Why? It's progressive, yes – you'll find gay, and nudist, beaches, such as Super Paradise and Elia – and also profoundly beautiful. Stroll round the alluring main town, Chora, past sugar-cube-shaped buildings, their chalk-white walls accentuated by bright blue doors and shutters, and framed by colourful flowers. History and culture abound too, particularly on the nearby island of Delos, a sacred site held to be the birthplace of Apollo. Nothing changes, or happens, very fast here; order a freddo espresso by the Old Port, and people-watch to your heart's content. Do the same with a cocktail at the Skandinavian Bar by night, when the island's denizens really come out to play.
The area around Matoyianni Street in Chora is generally regarded as the best for shopping – if you've got the cash to splash, that is. You'll find designer clothing, handcrafted jewellery, leather sandals and more. Delos Dolphins (Enoplon Dinameon; 00 30 22890 22765) does beautiful reproductions of Byzantine jewellery, while Soho Soho (46 and 51 Matoyianni Street; 00 30 22890 26760) stocks labels from Alexander Wang to Victoria Beckham.
Day 1
Morning: Stroll through the labyrinthine streets to the cute, buzzy Popolo bakery (18 Drakopoulou St; 00 30 2289 022208) and set yourself up for the day with a big bowl of Greek yogurt with honey or fruit, washed down with a bracing espresso freddo (a classic cold coffee drink here).
Around 9am you should still have the streets mostly to yourself, bar the island's industrious workers who buzz about in minivans and mopeds making deliveries to bars and restaurants, meaning you can forge, unencumbered, to its most picturesque parts, such as the five Windmills of Kato Mili, which sit on a small hill above Little Venice. There used to be dozens on the island, mostly built by the Venetians in the 16th century, but their use as wheat mills died out in the early 20th.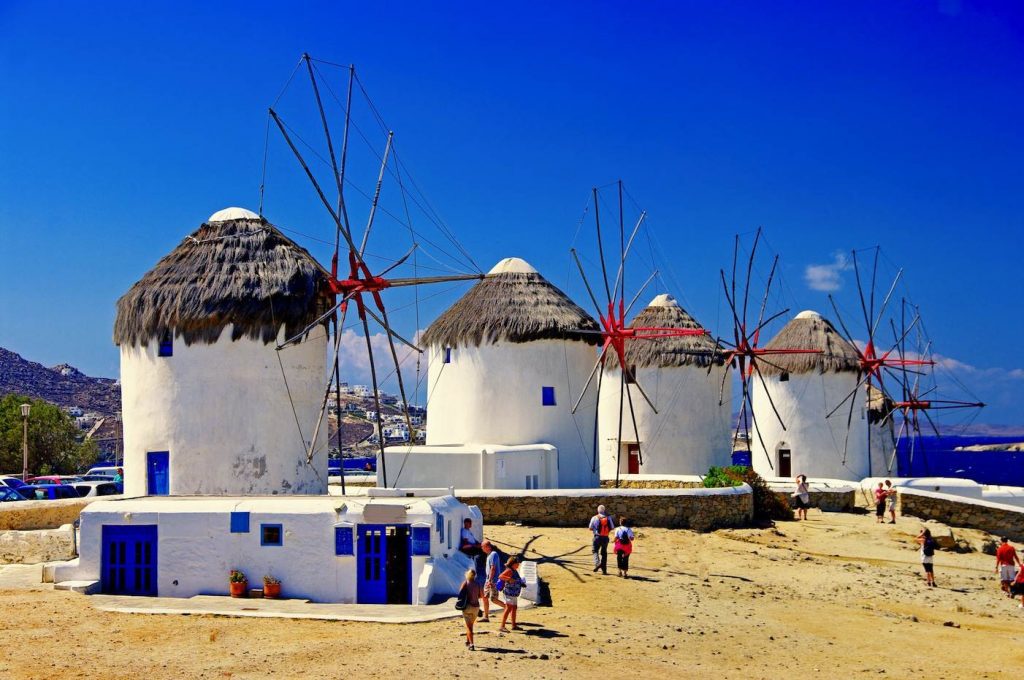 Keep your camera ready as you wander five minutes north to the Panagia Paraportiani – known as 'Our Lady of the Side Gate' as it was next to the entrance to the old castle – the most photographed orthodox church on Mykonos, thanks to its unusual, white-washed structure. It's actually five churches in one.
Afternoon:  Board one of the regular public buses from Fabrika Square to your choice of beach for the day. One of the most enduringly popular (and yes, my favourite) is picture-perfect Paradise (00 30 22890 22852), with its long sweep of pebbly sand. Established in 1969, it houses a campsite, cafeteria, and a couple of beach clubs.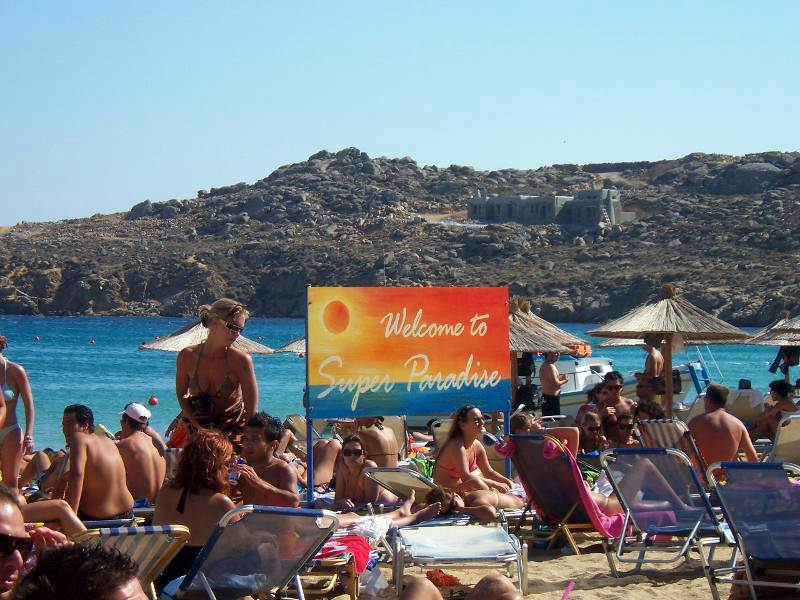 Lounger hire on the sand costs from €7 (more if you want an umbrella), or you could set up by the saltwater pool at Paradise Beach Club's more secluded pool bar (Kalamopodi; 00 30 69730 16311), where the only requirement in return for a (more comfortable) lounger is to buy food and/or drink during the day. They do all the usual you'd expect, such as Greek salads, burgers, halloumi sandwiches and more. The music gets progressively louder as the afternoon goes on; prepare to see people dancing on the main beachside bar by 5pm as the DJ whips them into a frenzy.
Late: Head to Little Venice for a sundowner – but get there early to bag a table with the best view at one of the bars which line the waterfront. Try BAO's (Lamprou Katsoni 1; 00 30 22890 26505), named after a former local pirate, George Bao, who raided ships from his base at a small island opposite, and sup on one of their signature cocktails, such as The Mandarin, with fresh mandarin juice, gin and lime.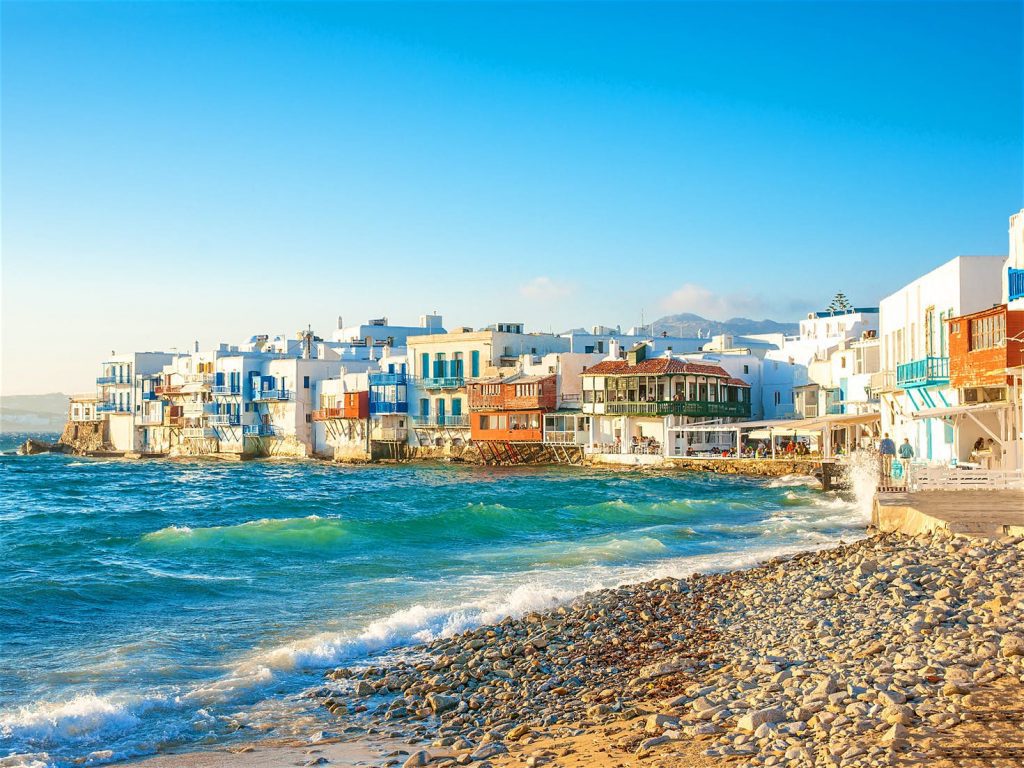 Then tuck into a delicious heap of seafood spaghetti at Pasta Fresca Barkia (15 Kouzi Georgouli St; 00 30 22890 22563), which has been making fresh pasta daily since 1978. Afterwards, if you dare, follow the crowds around the corner to the legendary Skandinavian Bar (Georgouli Square; 00 30 22890 22669), where partying and people-watching are the order of the night.
The absolute best way to get around the island is on the public buses; they serve practically every single beach, and fares range between €1.80 and €2.30  one-way. You can also hire mopeds, scooters, quad-bikes and cars, but there is so little space for parking that the bus will save you hassle, as well as cash.
Day 2
Morning: Start the day slowly with a visit to a café at the Old Port; try Kazarma (Akti Kampani; 00 30 22890 28256), one of several lining the waterfront, for a reviving veggie omelets and brown toast. If you're lucky, you might spot one of the island's three treasured pelicans hovering by the fish market for scraps.
Then visit the Folklore Museum (Kastro; 00 30 22890 22591) next to Paraportiani church to get an idea of how people used to live, work, and dress in the 19th century. Still hungry? Pop to Gioras (Agiou Efthimiou; 00 30 22890 027784), the oldest bakery on the island – it dates back to the 18th century and its ceiling is covered with original wooden beams – for a hearty, flaky, filo pastry spinach and feta pie.
Afternoon: Spend the afternoon exploring the charming village of Ano Mera (reached by bus from the Old Port). It is quieter and more peaceful than Chora, and has a few historic sites worth visiting, such as the ruins of Gyzi Castle, built under Venetian rule, and the intact Paleokastro Monastery, both of which offer fabulous views from their higher vantage points. One of the most impressive, however, is the Panagia Tourliani Monastery, built in 1542, and covered inside with brightly painted icons, an altar screen painted by Florentine artists, and dragon-shaped incense holders.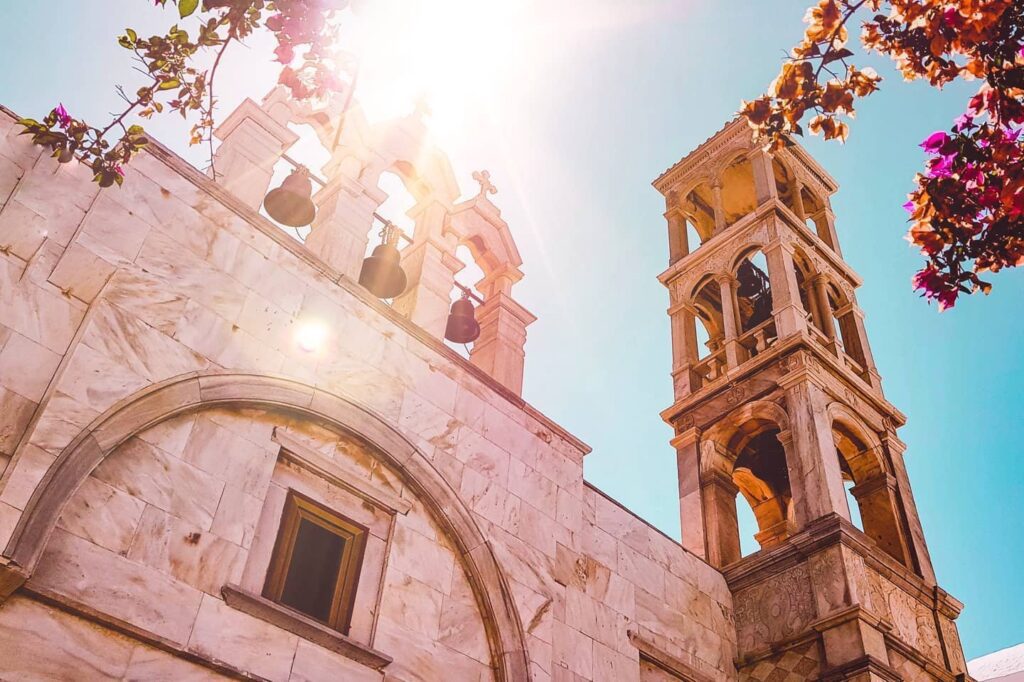 After the heat of the day has died down, take a trip to Delos (00 30 22890 28603/0030 694437 4983). Tours depart at 5pm from the Old Port, and you'll have a couple of hours to explore this 5,000 year old archaeological, and mythological, site. Believed to be the birthplace of twin gods Apollo and Artemis, it was inhabited as far back as 3000BC, and you can see the remains of amphitheatres, temples, public squares, marketplaces and several sculptures. One such sculpture is half a phallus, all that's left of the symbol of wine god Dionysus, while a series of lions line a terrace which once led to Apollo's shrine. Competing with the ancient is a series of modern, cast-iron sculptures by British artist Antony Gormley, whose installation, SIGHT, is here until October 31.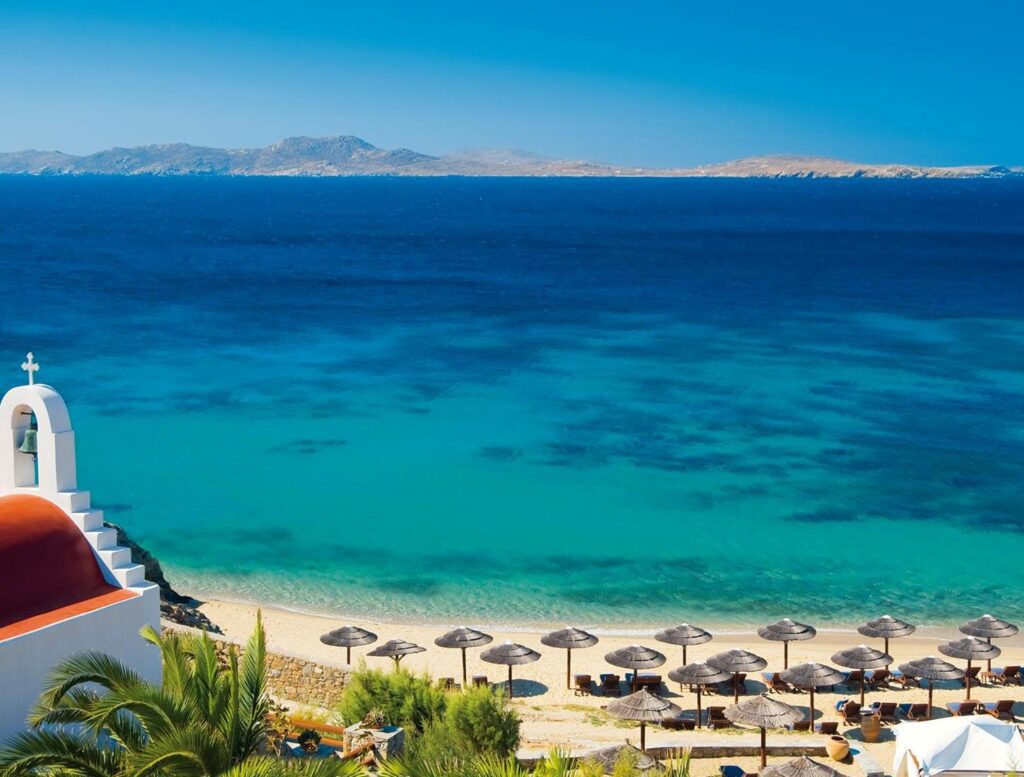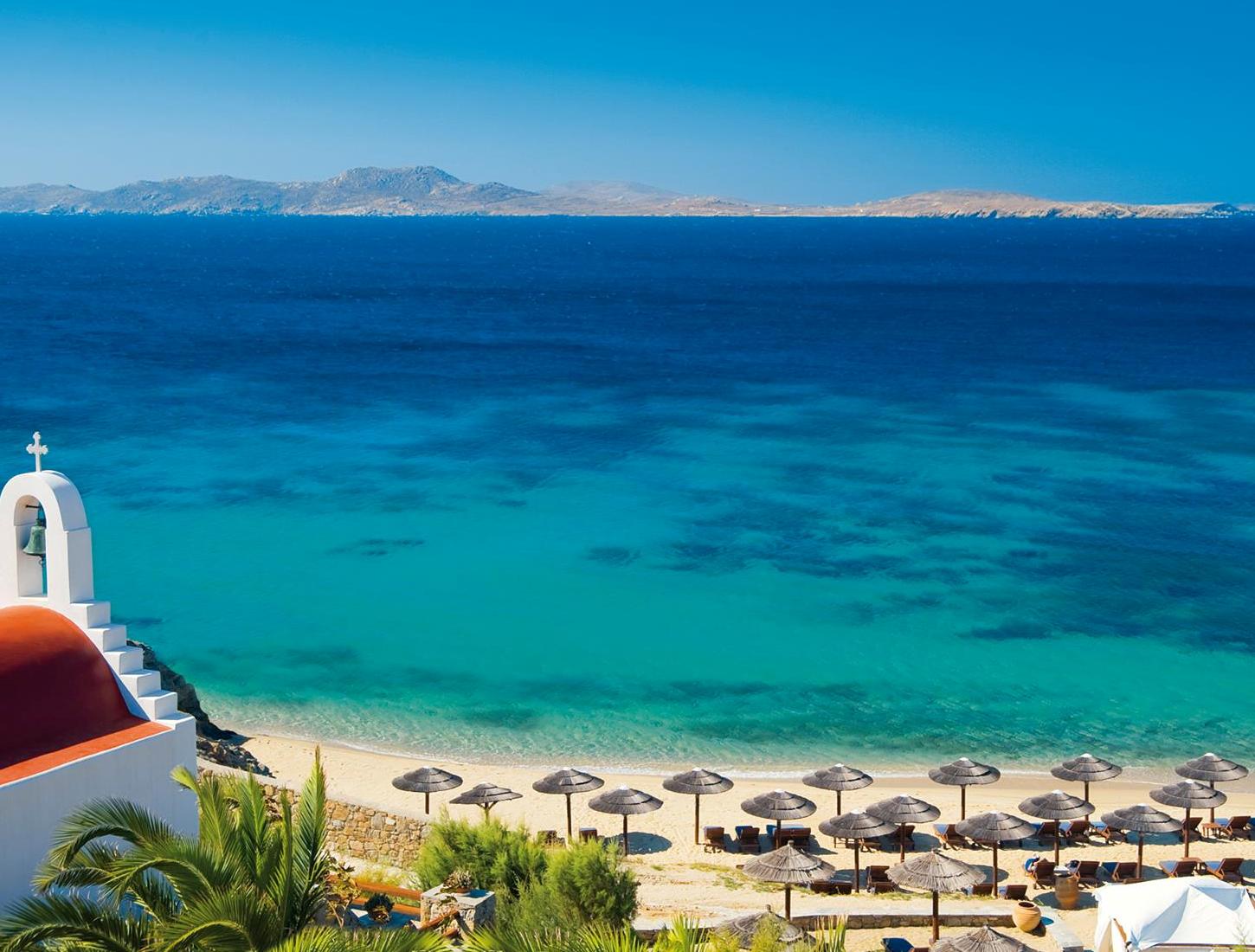 Late:  Back in Chora, grab a table at the bound-to-be-busy Niko's Taverna (Porta; 00 30 22890 24320), a Mykonos institution known for its fresh fish (you'll spot the fresh catch of the day, including sea urchins, on ice around the entrance).
For a chilled evening, head to Mykono's very own outdoor cinema. Cine Manto (Mykonos Town; 00 30 28890 26165) is tucked away in a quiet square, with an all day café-restaurant set in an inviting, 11,300sq ft, tree- and cactus-lined garden. It shows a programme of late-night films (screening at either 9pm or 11pm) all through the summer. Come for dinner and time it so the film starts just as you're finishing dessert.
If you're planning a nightcap, venture to Lola (Zanni Pitaraki 4; 00 30 22890 78391), a pink and purple confection of a cocktail bar which draws a fun, mixed crowd. If you're going all out, there can only be Jackie O's (Old Port; 00 30 22890 77298), which turns into a, shall we say, lively, nightclub after dark…