Hot Springs of Turkey
Hot Springs in Turkey – Turkey is one of the 7 countries in the world in terms of thermal source richness with almost 1300 hot springs throughout Anatolia. Of course the existence of seismic faults make the country very rich in this aspect. The temperature of these hot springs varies between 20-110 degrees Celsius (68-230 Fahrenheit), and their flow is between 2-500 liters per second. Turkey is using only a small percentage of the country's potential in terms of mineral springs, but today the Ministry of Tourism and private investors are contributing more to Turkey's map of spa tourism. Many believe these thermal springs have healing properties, which is why the elderly are particularly attracted to them, although they can provide a fun holiday for any age group. With one of the world's best climates, wonderful nature and one of the healthiest diets, Turkey is the ideal destination for psychological and physical rejuvenation. If you're looking for the best spots for a holiday in a thermal spring resort, this article has fantastic destination suggestions for all ages and budgets.
Thermal and Health Tourism in Turkey
The geothermal hot springs in Turkey are an important economic factor beyond generating electricity. Hot springs have brought around USD 1 billion in tourism revenue to Anatolia, western Turkey in 2019. According to the Thermal Health and Tourism Association (TESTUD), 750,000 overseas travelers visited Turkey's thermal and spa facilities this year, mostly from China, Germany, South Korea, Japan, Russia and so on. Turkey aims to rank the second globally in terms of health tourism by 2023.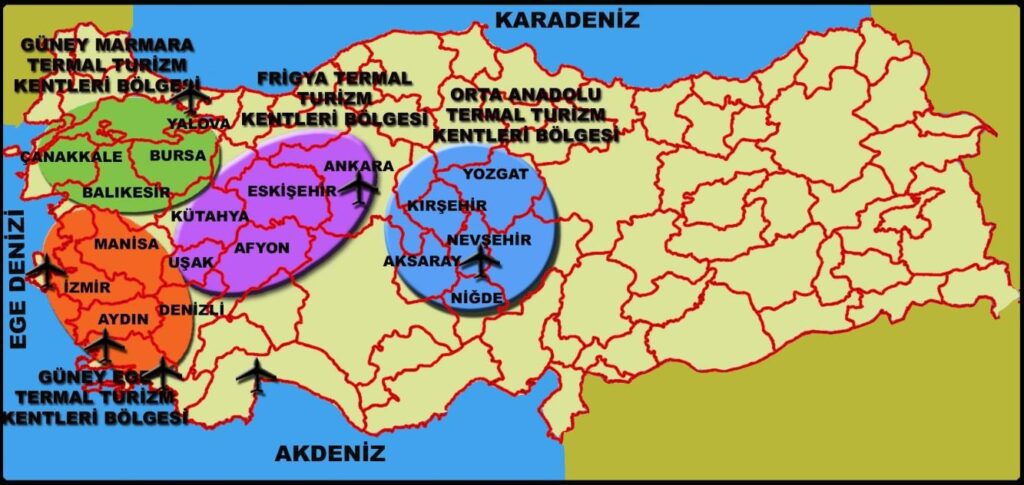 Treatment and Therapy
The spas of Turkey are recommended as a complementary treatment for the following ailments, provided that the assessment and treatment processes are under full medical supervision.
Respiratory system disorders
Dermatological disorders
Skeletomuscular system disorders
Stomach and intestinalis disorders
Kidney and urinary tract disorders
Gynaecological disorders
Neurological disorders
While the thermal springs and spas assist in the treatment of physiological disorders, they also improve quality of life, provide psychological support, and assist the in rehabilitation of patients, helping them return to an active life.
Why Go to a Spa?
Turkey, which is a volcanic country with its several thermal resources, is also one of the richest countries that have hot springs. Thermal facilities are important places for alternative medicine. Spa, which is one of the most important vital part of physical health care, also provides the best alternatives to feel yourself energetic.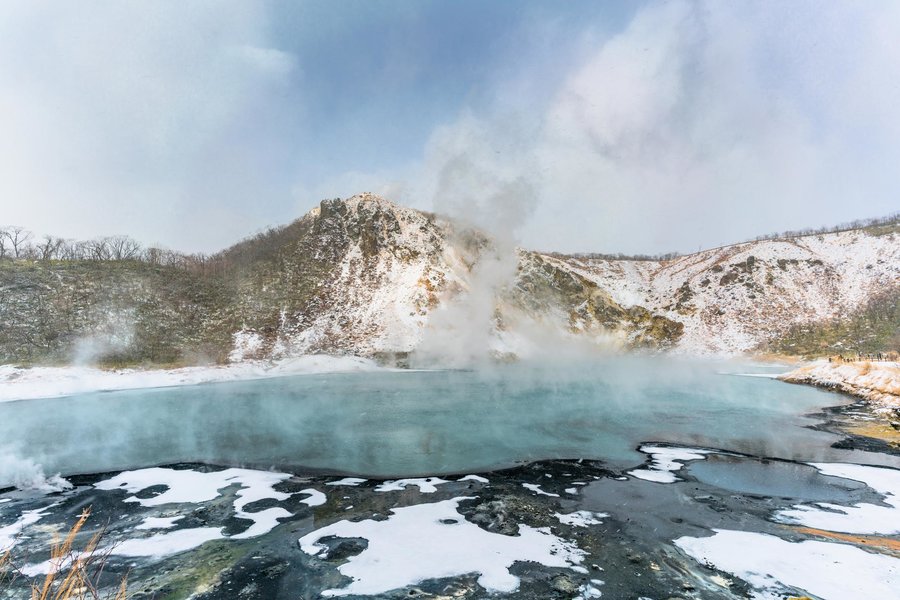 Best Hot Spring Destinations in Turkey
Thermal spring water is rich in minerals and is renowned for having a number of therapeutic benefits. Due to its antioxidants, it has been used for thousands of years to heal various conditions such as skin diseases and joint problems. A holiday to Turkey is a fantastic option if you are looking to soak up the benefits of natural thermal springs. Below we have created a list of the top five hot spring locations including luxury spas and naturally occurring springs.
Ankara – Kizilcahamam
ph: 6.52-7.6
It is located 86 km from Ankara at 975 meters above sea level. The water (37-47 C) contains sodium, calcium magnesium, bicarbonate and chlorine. It's good for drinking and bathing benefiting the treatment of rheumatism, neuralgia, gynecologic and digestive disorders.
Afyon – Hudayi
ph: 6.64-6.84
It's a small treatment center 66 km from Afyon, 7 km southwest of Sandikli. The water (75-80 C, radioactive) contains sulphur, hydro carbonate, sodium, calcium, carbon-dioxide, bromide and fluoride, and are good for drinking and bathing and benefit rheumatic, skin, gynecologic, and digestive complaints.
Orucoglu Thermal Center, next to a modern 428-bed complex, is 14 km from Afyon. The temperature of the spring water is 49 C and it's rich in carbon dioxide, sodium bicarbonate, sodium chloride, bromide and fluoride. The water has beneficial effects on arthritis, sciatica, disc hernia, neuritis, neuralgia, lumbago, osteoarthritis, and is also beneficial after orthopedic surgery and various other surgical treatments, such as post-operative therapy. Patients with skin ailments like psoriasis, eating problems, stomach, intestine and gall bladder, kidney, urinary tract and gynecologic disorders, and muscle and nerve fatigue also benefit from it. The composition is good for balancing the iron ratio, and has rehabilitation value in the treatment of hemiplegia.
It's 22 km from Afyon on the road to Eskisehir. The water (40-71 C) benefits rheumatism, cardio vascular problems, digestive and intestinal complaints, kidney diseases, urinary tract, liver problems, metabolism disorders, orthopedic and skin problems.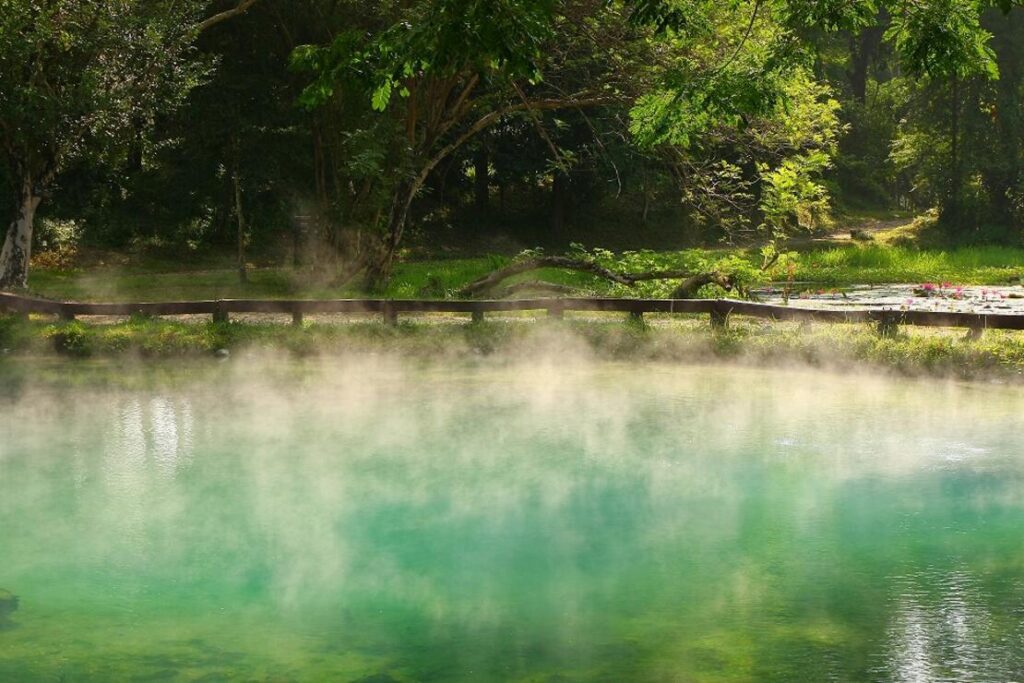 It's 15 km to Afyon on the road to Kutahya. The water (51-98 C) has benefits to cure rheumatism, skin disease, cardio vascular problems, intestinal and gall bladder complaints, liver, joints and arthritis, eating problems, neuralgia and gynecologic disorders.
Balikesir – Gonen
ph: 7.36
Situated to the north of Balikesir, it has a treatment center with 381 beds. Thermal waters (52 C) contain sulphur, chloride, sodium, hydro carbonate and carbon dioxide. Suitable for both drinking and bathing cures, the waters are beneficial for dermatologic, liver, rheumatic, urinary and nervous complaints.
The Kos hot springs are located 20 km from Bingol on the Karliova road. The facilities include a hotel, several motels and guest houses, outdoor and indoor pools, restaurants, tea gardens, and a parking lot. Both locals and foreigners come here for healthy relaxation with peace in mind.
Bolu – Karacasu
ph: 5.82-6.32
It is located 4 km south of Bolu on the highway between Ankara and Istanbul, with a 250 bed capacity center. The water (44 C) contains calcium, magnesium, sulphur, bicarbonate, and benefit the cures of rheumatism, neuralgia, sciatica and gynecologic, liver and kidney diseases.
Bursa – Cekirge
ph: 6.6-7.2
Most of the thermal springs, in both modern and historical settings, are in the Cekirge district of Bursa. The waters (47-78 C) contain bicarbonate, sulphur, sodium, calcium and magnesium. It's suitable for drinking and bathing cures, and are beneficial for rheumatic, gynecologic and dermatologic diseases, post-operational problems and for the metabolism. A wide range of accommodations in tourist to deluxe-class hotels are available, as is medical supervision.
Bursa – Oylat
ph: 3.04-7.26
Approximately 27 km south of Bursa in Inegol district, the water is very warm; the steam bath is heated to 40 C and the spring waters to 10 C. The water contains sulphur, bicarbonate, calcium, hydrogen ions and iron. With diuretic properties, the drinking and bath cures have a relaxing and sedative effect. There are a couple of hotels and motels near the center.
Canakkale – Kestanbol
ph: 5.92-6.94
It's located 15 km into Ezine district south of Canakkale, 2 km from the Sea of Marmara. The waters of the various springs range between 21 C and 67 C, containing chloride, sodium, iron carbon- dioxide and calcium. Beneficial bath cures, mud-bath cures, steam and geyser cures are available at the thermal springs.
Denizli – Pamukkale and Karahayit
ph: 5.98-6.26
It's located 20 km north of Denizli with over 500 bed total capacity hotels and motels. Thermal waters (42-56 C, radioactive) contain hydro carbonate, sulphur, calcium, carbon dioxide and iron, and are suitable for drinking and bathing helping heart and circulatory complaints as well as digestive, gall bladder, rheumatic and kidney diseases. Pamukkale is also a popular tourist destination in the Aegean region.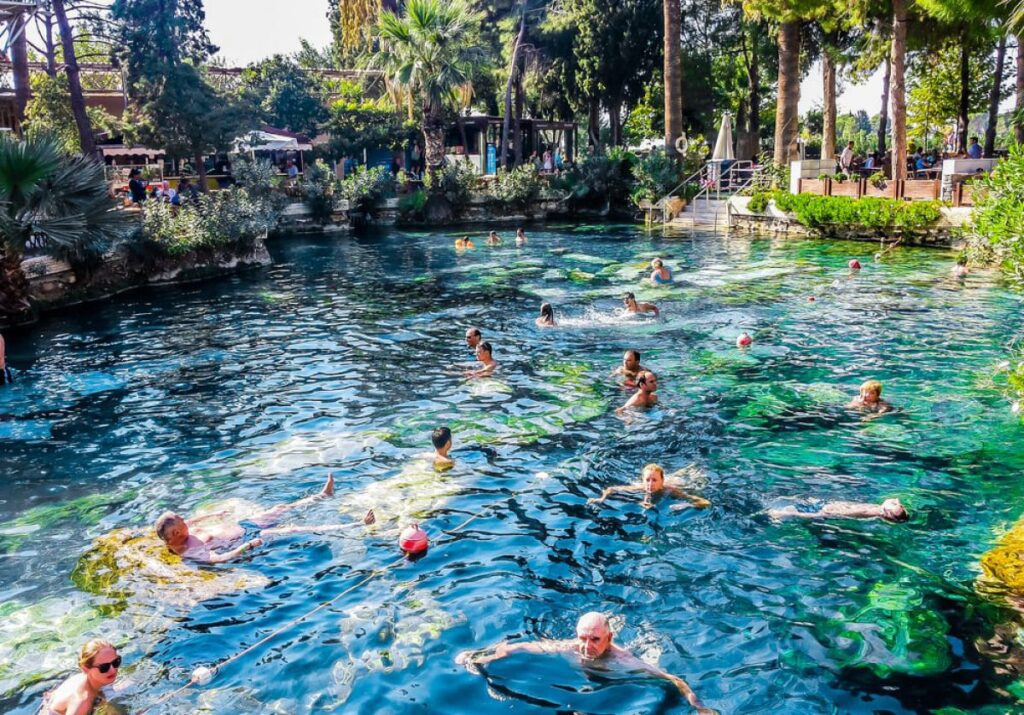 Most of the thermal springs are near Hamamyolu Street in the center of Eskisehir. The waters (38-45 C) contain bicarbonate, sodium, and calcium and are suitable for both drinking and bathing cures of rheumatism, neuralgia, post-operational problems, digestive problems, kidney stones and gynecologic complaints, and for the metabolism.
Eskisehir – Sakar
ph: 7.6
33 km north of Eskisehir near the town of Saricakaya. The water (35 C) contains sodium, magnesium and bicarbonate, benefiting skin problems, complaints of sciatica, rheumatism and kidney stones.
Located 10 km west of Izmir in Balcova district with a 400 bed capacity and the largest indoor thermal pool in Turkey. A treatment center built nearby is very popular amongst Scandinavian tourists especially. The water (62 C) is suitable for drinking and bathing, benefiting sciatica, rheumatic diseases, gynecologic, orthopedic and nervous disorders, plus intestinal and urinary problems.
They are located at the bay of Ilica and Sifne, 7 km east of Cesme (75 km west of Izmir) which has accommodation in every category and class with a total of 2,000 beds. The waters (42-55 C) contain chloride, sodium, magnesium, fluoride, and are suitable for drinking and bathing cures, benefiting dermatologic, gynecologic and urinary complaints as well as metabolic disorders.
It's situated 88 km northwest of Konya with basic accommodations available but with an excellent treatment center. The water (42 C, radioactive) contains hydro carbonate, calcium, sodium and carbon dioxide, and are beneficial for rheumatic, dermatologic, gynecologic, urinary, circulatory and heart diseases, and also for glandular and digestive complaints.
Kutahya – Harlek (Ilicakoy)
It's located 27 km from Kutahya. The water (25-43 C) contains bicarbonate, sulphur, calcium and magnesium. The drinking and bath waters are beneficial for sufferers of rheumatism, hepatitis, bladder, skin and metabolic disorders.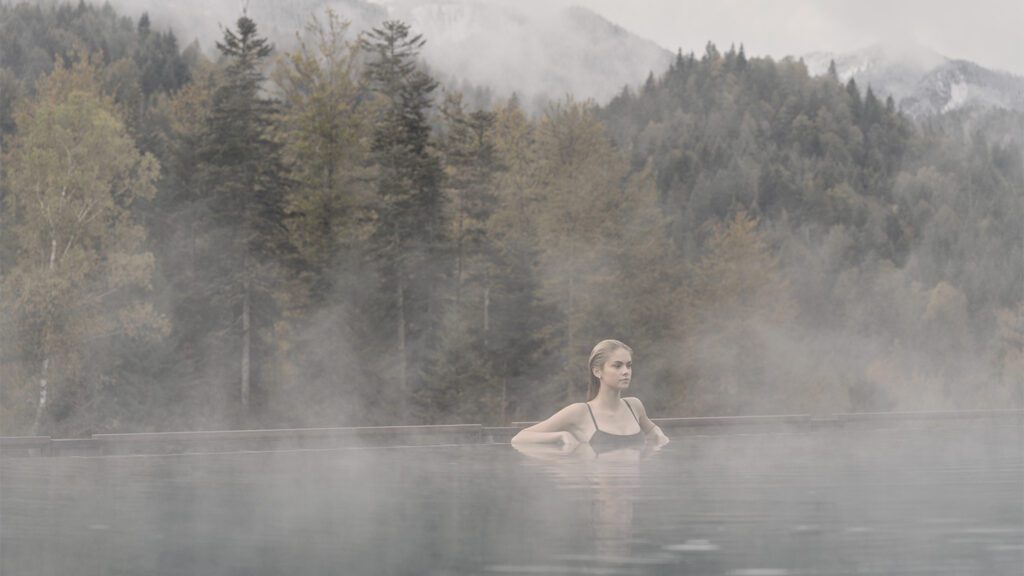 Mugla – Sultaniye
ph: 6.68-6.74
It's located in Koycegiz district of Mugla, at Sultaniye village. The water (32-42 C) contains chloride, sodium, hydrogen sulfide and bromide. Both the drinking and the bath waters have a relaxing and beneficial effect on sufferers of rheumatism, skin and blood disorders, heart ailments, bronchitis, nervous complaints, kidney and urinary complaints, metabolic disorders, and for elderly patients and convalescents.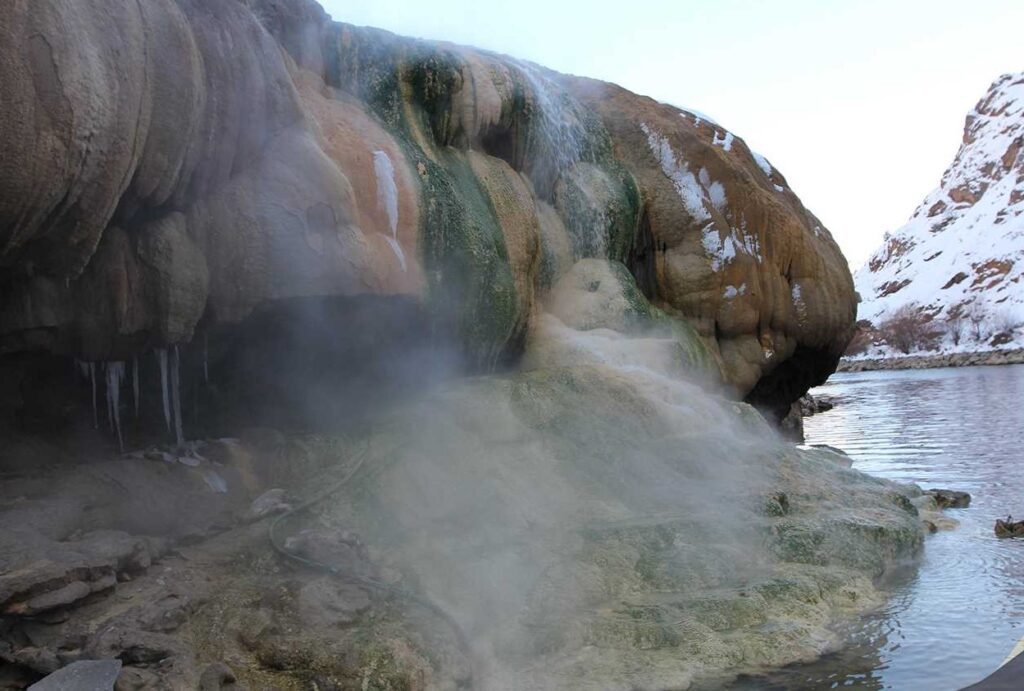 Sivas – Balikli (Yilanli) Cermik
ph: 7.3
This interesting and unique spa is situated 17 km northeast of Kangal in the province of Sivas. The water (36 C) contains bicarbonate, calcium and magnesium. The uniqueness of the baths comes from the fact that there are many small fish (2-10 cm long) in the water that play an important part in the cure of psoriasis. The waters are also beneficial for rheumatism, skin diseases, arterial sclerosis and gynecologic complaints. There are motels, restaurants and camping facilities as well as shop for provisions.
These thermal springs are situated 11 km southwest of Yalova with a capacity of about 800 beds between hotels and guest houses. The waters (57-60 C) contain sulphur, sodium and calcium, and are suitable for drinking and bathing cures beneficial for rheumatic, gynecologic, urinary and nervous complaints and controlling cholesterol and lipid levels.
Book your hot spring & spa holiday now