Izmir in a Nutshell
Visit Izmir (Smyrna): Izmir is Turkey's third-largest city, a wonderful melting-pot of historical heritage and a 21st-century metropolis with a young population, a lively art scene, and a very European Mediterranean feel. Izmir is often the port of call for many Ephesus visitors who – unfortunately – failing to see its potential, do not visit it. That's why Eskapas decided to accommodate his clients in Izmir as we believe that not visiting Izmir when in Turkey, is a mistake. This captivating city, with over 3.000 years of documented urban history, has a name from classical antiquity that speaks to the imagination: Smyrna
How to Get to Izmir?
An extensive network of road, rail and flight links makes travel to Izmir from Istanbul, Ankara, Mugla, Antalya and the rest of Turkey, quick and convenient.
By Air : Izmir Adnan Menderes Airport (ADB)  is located 20 km south of the city center, has several daily flights to Istanbul, Antalya and Ankara. Izmir's airport is expanding rapidly and recently both British Airways and KLM started flying to Izmir directly from Europe.  There are also regular domestic and international flights from many Turkish and European cities to Izmir. Izmir is considered as one of Turkey's biggest airport hubs.
By Bus : It is very easy to reach to Izmir, by private car or by coach. Izmir Bus Terminal is huge and busy, with bus service to all parts of Turkey. Minibuses shuttle between Izmir and the towns about every 20 minutes throughout the day. Izmir Bus Terminal is huge and has an internet cafe, plenty of facilities for food and drink and a large number of agencies selling tickets for coaches.  In summer and winter season, there are regular bus and minibus services from Uckuyular Bus Terminal to Cesme, Urla, Karaburun, Seferihisar and Gumuldur districts.
By Rail: Izmir has two railway stations, Basmane Station and Alsancak Station. Basmane in the city center serves regional trains and the Metro, and Alsancak in the north serves intercity trains and commuter train. Basmane station is linked by metro to Konak in the west and to Bornova in the east. There are regular train services from Izmir to Ankara,  Balikesir, Denizli, Konya and Aydin. There is no direct rail connection between Istanbul and Izmir.
Brief History
The recorded history of Smyrna goes back more than 3.000 years. Still, the area was inhabited since the Neolithic Period, meaning that humans settled here up to 8.500 years ago. Unsurprisingly, thanks to its strategic location, Smyrna has been one of the leading trading cities on the Mediterranean throughout its existence, with its name used up until around 1930 when Izmir started to take the upper hand. Related: Visit Izmir.  Two sites of the ancient city are today within Izmir's boundaries. The first site, probably founded by indigenous peoples, rose to prominence during the Archaic Period as one of the principal ancient Greek settlements in western Anatolia. The second, whose foundation is associated with Alexander the Great, reached metropolitan proportions during the period of the Roman Empire. Most of the present-day remains of the ancient city date from the Roman era, the majority from after a 2nd-century AD earthquake. In practical terms, a distinction is often made between these. Old Smyrna was the initial settlement founded around the 11th century BC, first as an Aeolian settlement, and later taken over and developed during the Archaic Period by the Ionians.
Smyrna
What remains of Smyrna today are the ruins visible on Kadifekale, overlooking the city, and the ancient site of the Agora below, in the heart of Izmir. Still, there is such a thing as Old Smyrna, a settlement located a little further inland on the slopes of Mount Yamanlar. The city further expanded and became an urban center around the 7th century, and one of the twelve Ionian cities. Throughout history, Smyrna became subsequently under Lydian rule and later Persian rule, which led to the destruction of Old Smyrna in 545 BC.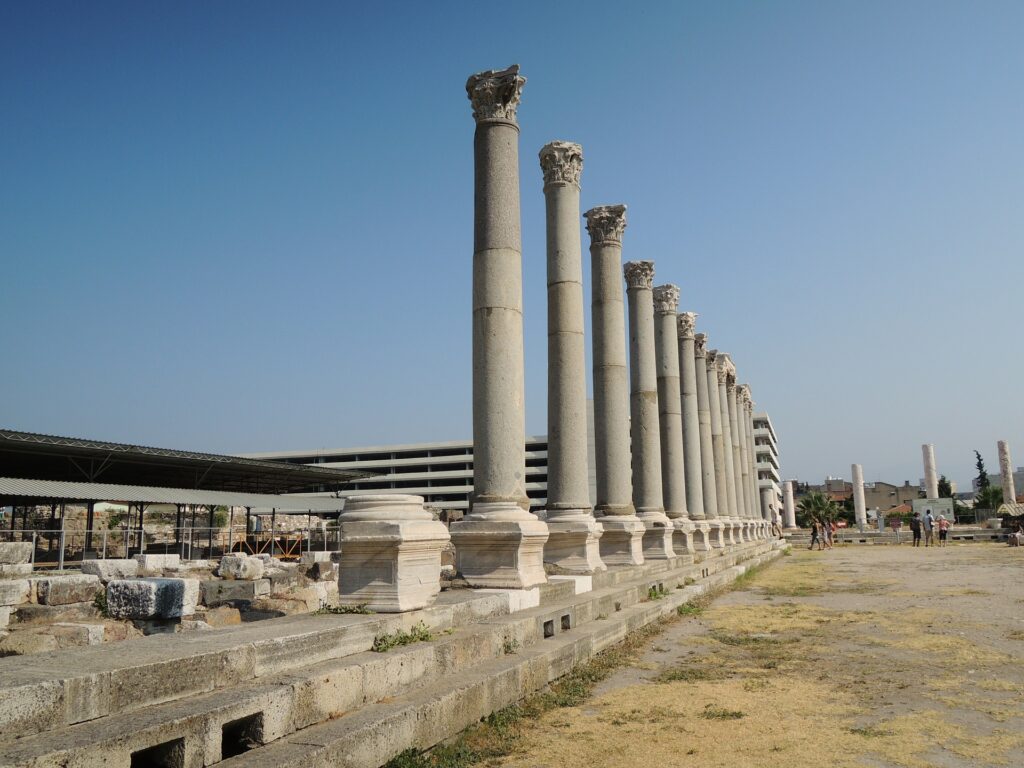 Along came Alexander the Great, who re-founded Smyrna on the slopes of Kadifekale, then Mount Pagos. After the death of Eumenes III, the last king of Pergamum, Smyrna was included in the Roman Empire. The city flourished under Roman rule when the Roman emperors, including Hadrian, happily visited. Smyrna, by that time also mentioned as one of the Seven Churches of Revelation, remained a renowned religious center in the early Byzantine period, but never fully recovered from the devastating 178 AD earthquake. While the original Agora dates back to the Hellenistic Period, what you see today was rebuilt after the earthquake, with the support of Roman Emperor Marcus Aurelius. During the Medieval Period, the Seljuks captured Smyrna, which was later recovered by the Byzantine camp, occupied by the Knights of St John, only to be reclaimed by the Nicaean Empire shortly after. Still, in the early 14th century, the Turks regained control but had to allow a 60-year cohabitation with the forces behind Pope Clement VI from 1344 onwards. After that followed a period of Ottoman rule, then the Timurid Empire, which destroyed Smyrna, and massacred the vast majority of its mostly Christian population. But, in 1415, the Ottomans regained control and remained in place until 1919, apart from a short Venetian raid in 1475. From the late 16th century onwards, Smyrna started to grow remarkably, a growth that hasn't ceased ever since. The city became home to traders of different nationalities and backgrounds, including a large Jewish population from Spain, along with Dutch, English, French and Venetian traders. Related: Visit Izmir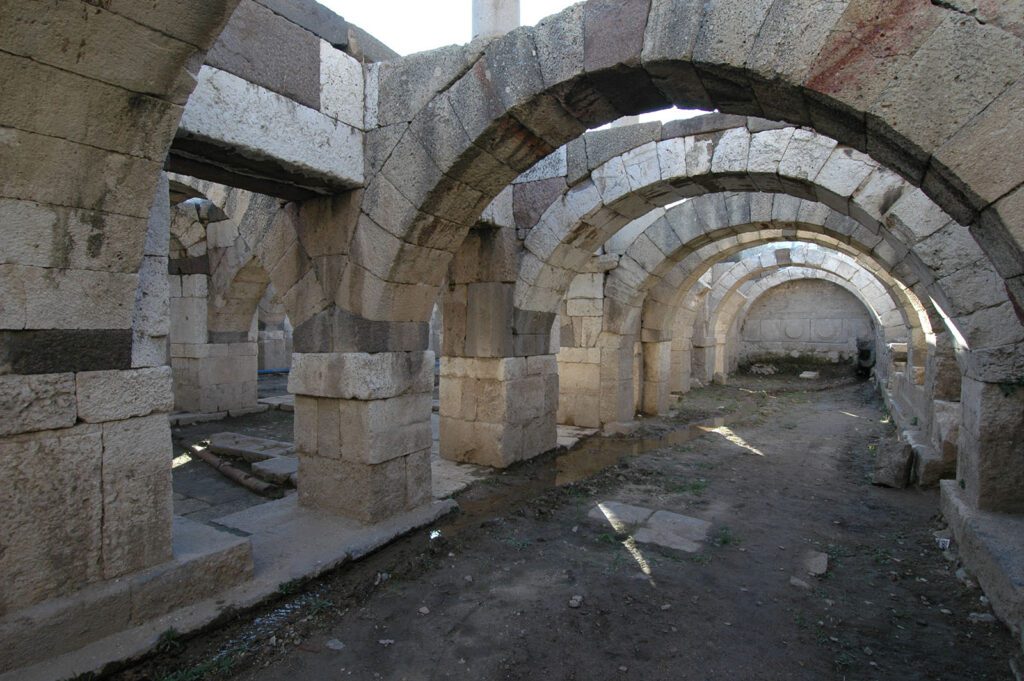 Izmir City Center
With a population of over 4 million people, one could quickly think that Izmir is a soulless, noisy metropolis. But – despite its rapid growth – this place has character and feels friendly and approachable. As if you're experiencing a small-town welcome in an urbane setting. Izmir is like a big mansion with a cozy cottage feel, a place where you go from one room to the next, forgetting that it is humongous in the process. Except, in the case of Izmir, the rooms are entire neighborhoods, and the cozy cottage features a few modern loft-style spaces and antiquities as well. And the best part is, every area is easily accessible using public transport.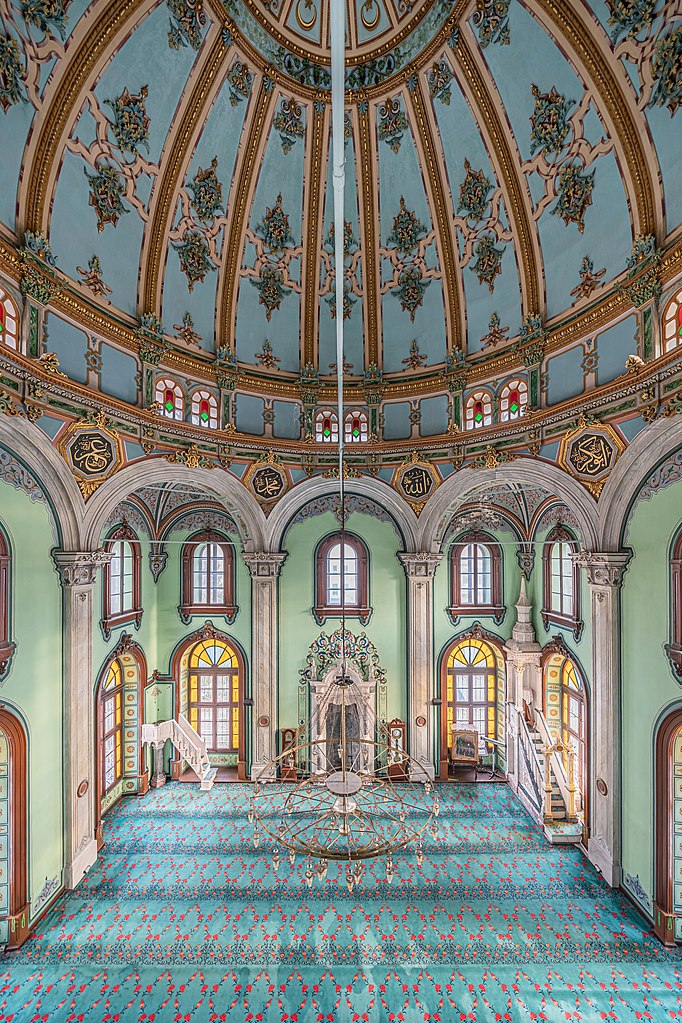 Our favorite was the Konak Tramvay, the tram line that takes you along the coastline between Fahrettin Altay and Halkapınar. You can use it to reach almost every destination featured in this article, except for the castle on Kadifekale, and of course, Bostanlı on the other side of the bay, just a pleasant ferry trip away. But more about using public transportation is Izmir later in this article. Related: Visit Izmir
Kemeraltı
Located between the Agora and Konak Square, Kemeraltı is Izmir's historic market district. This maze of narrow streets is home to countless shops, coffee houses, restaurants, and historical buildings, including the magnificent Kızlarağası Han and many mosques and synagogues. This is the heart of Izmir, where you can buy anything from fresh produce to perfect souvenirs. It is fair to assume that no matter what it is that you are looking for, you'll be able to buy it in the shops of Kemeraltı.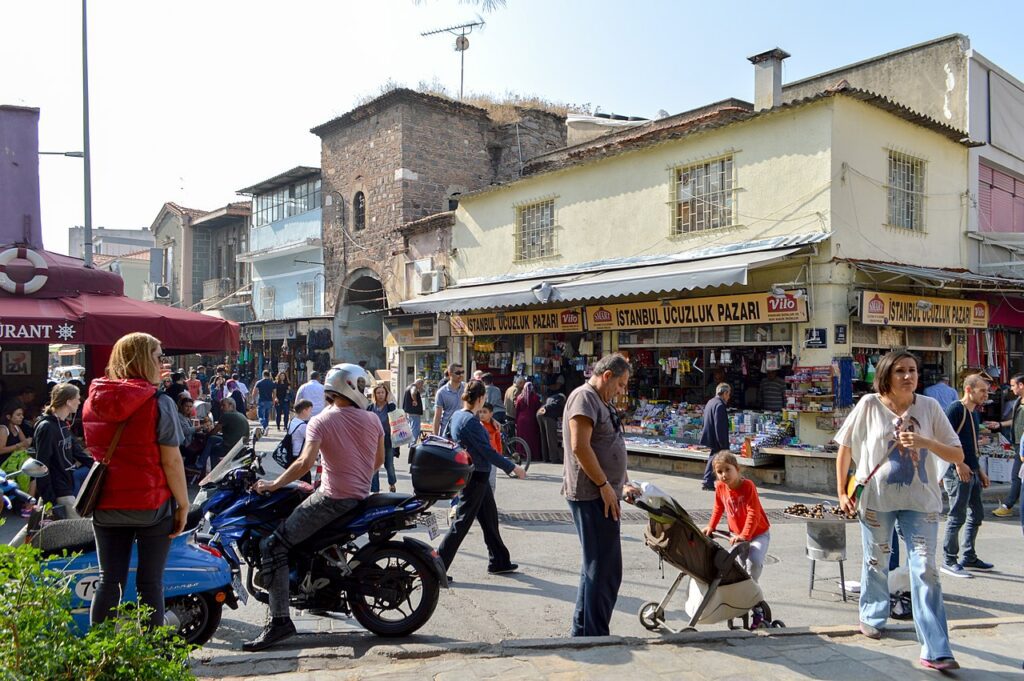 The entire area covers over 270 hectares of shopping and gourmet pleasure and is one of the largest open-air bazaars in Turkey. In short, you cannot afford to visit Izmir without wandering the streets of Kemeraltı. Try Turkish coffee in the dedicated Kahveler Sokağı, taste delicious Turkish street food, or take a seat for some 'ev yemekleri' to experience what a home-cooked meal tastes like. Shop for copper, silver, silk, spices, and herbs or anything else you can think of. This is what Kemeraltı is all about.
Konak
Admittedly, the Clock Tower is one of the images that keep popping up when looking at pictures of Izmir; it has become the symbol of Izmir. Izmir's Clock Tower was built in 1901 as a tribute to the 25th anniversary of the succession of the throne of Sultan Abdul Hamid II. You'll find it on Konak Square, amidst flocks of doves who add a bit of dynamic to your selfies.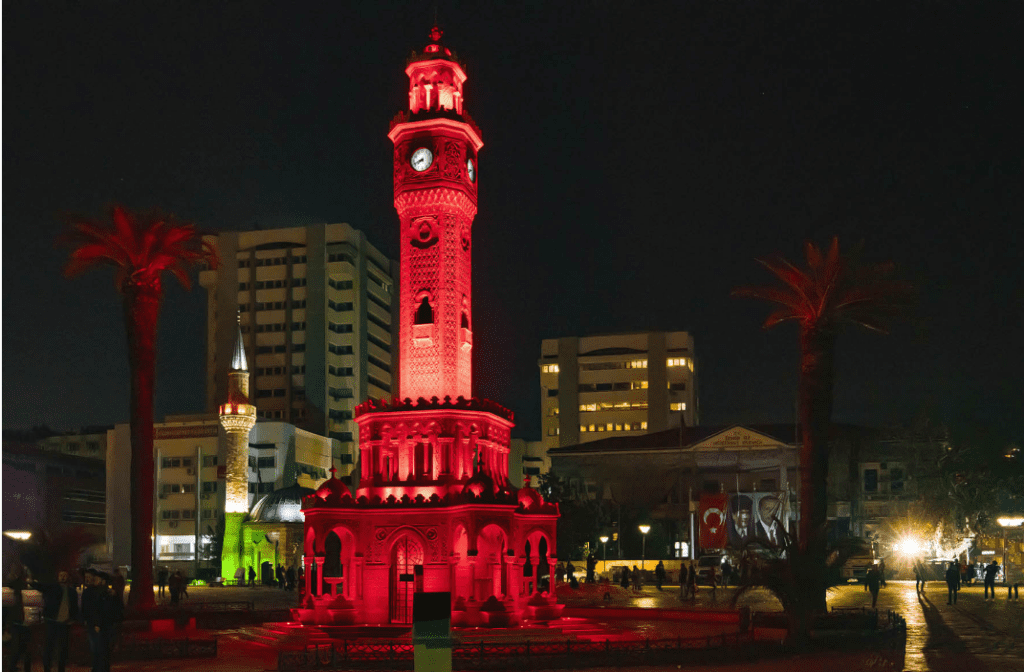 Konak Pier
Located near Konak Square, Konak Pier is said to be designed in 1890 by Gustave Eiffel, quite famous from the Eiffel Tower that carries his name. Originally customs building, and later a fish market it is now an upmarket shopping center. You'll also find a cinema here and lots of water-side wining and dining options ranging from burger joints and Starbucks to elegant à la carte restaurants. Even if you dislike shopping malls, Konak Pier is worth a stop, as the architecture of this building is quite striking. Related: Visit Izmir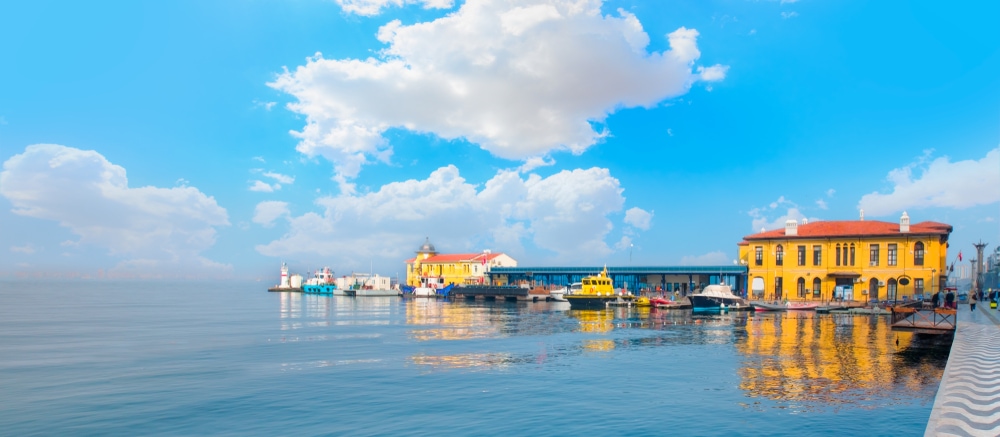 Alsancak
This quarter of Izmir features a long promenade, od-era houses, quaint little alleys with quirky bars and restaurants, and an abundant choice of shops, vintage, museums, and other venues. You can easily fill up an entire day in Alsancak, especially if you prefer not to rush things, and you like to soak up the atmosphere.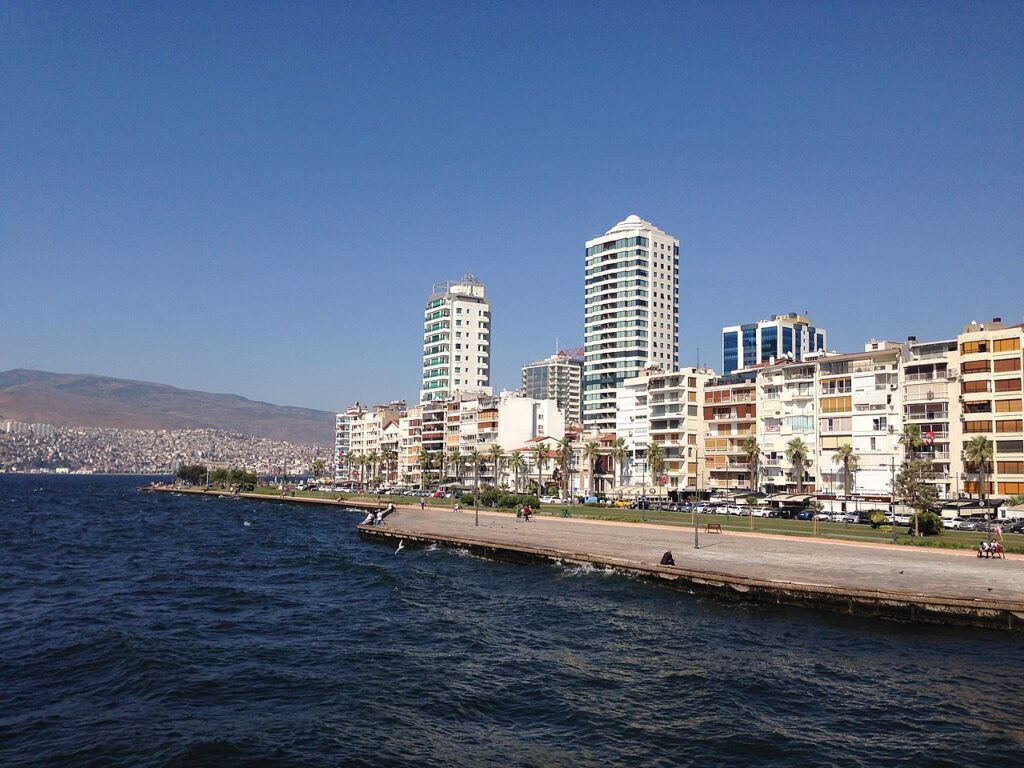 This part of Izmir seems to come to life even more after sunset when many bars provide worldly entertainment in stylish settings. Still, this place is very much an all-ages area, even after dark. Alsancak seems to have found the perfect balance between hip and trendy and family-oriented. Alsancak is also home to the green Kültürpark, the Saint Polycarp Church, and the Arkas Sanat Merkezi, located in the historic French Honorary Consulate Building and home to some of Izmir's best art expositions. More museums and cultural venues in Alsancak include Zübeyde Hanım Eğitim Gemisi, the Karikatür Müzesi, for a dose of humor, and, of course, the Tarihi Havagazı Fabrikası Kültür Merkezi, an old factory site now reclaimed as a concert venue.
Saint Vukolos Church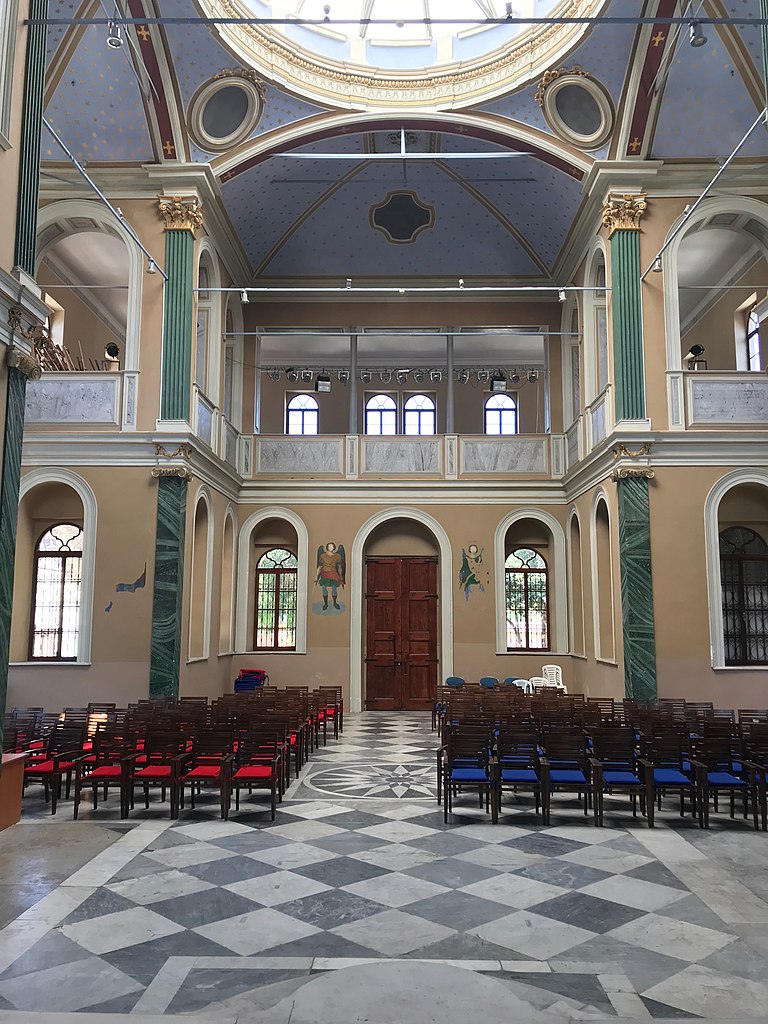 Saint Vukolos Church is also a beautiful case of repurposing a structure. The former Orthodox Church in the Kapılar area is now a venue for cultural events and performances.
The Asansör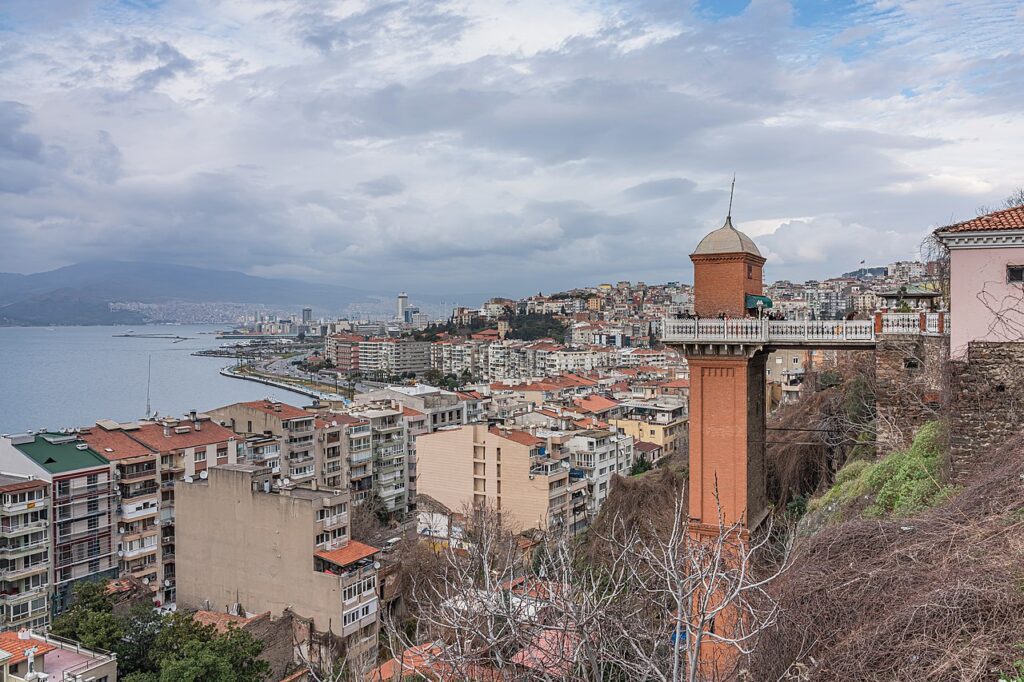 No visit to Izmir is complete without admiring the city from one of its iconic landmarks, the Asansör. This elevator dating back to 1907, lies in the Karataş area of Izmir. Built by a rich Jewish banker, it makes accessing the steep cliff on which the houses are built a lot easier. The narrow street below the elevator is almost as picturesque as the elevator itself. It is named after Dario Moreno, a singer who used to love there, and it is lined with quirky cafés and eateries.
Izmir Surroundings
Ephesus Ancient City
Ephesus was an ancient port city whose well-preserved ruins are in modern-day Turkey. The city was once considered the most important Greek city and the most important trading center in the Mediterranean region. Throughout history, Ephesus survived multiple attacks and changed hands many times between conquerors. Read our detailed Ephesus Travel Guide.
Pergamon Ancient City
Pergamum, Greek Pergamon, ancient Greek city in Mysia, situated 16 miles from the Aegean Sea on a lofty isolated hill on the northern side of the broad valley of the Caicus (modern Bakır) River. The site is occupied by the modern town of Bergama, in the il (province) of İzmir, Turkey. Read our detailed Pergamon Travel Guide
Top Tours including at least 1 night in Izmir