Visiting Greece : Go North
Northern Greece : Visiting Greece 's  north is unmatched for geographical, cultural and even gastronomic diversity. There you will discover mountains, lakes, forest and coastline .Although the region has only been part of Greece since the Balkans were carved up in the 1912-13 Balkan Wars, it is hardly a young territory: Macedonians, Illyrians, Thracians and Romans all ruled in ancient times, while the Byzantines, Slavs and Turks later held sway for lengthy periods. Myriad monuments, fortresses, churches and mosques attest to their diverse influences.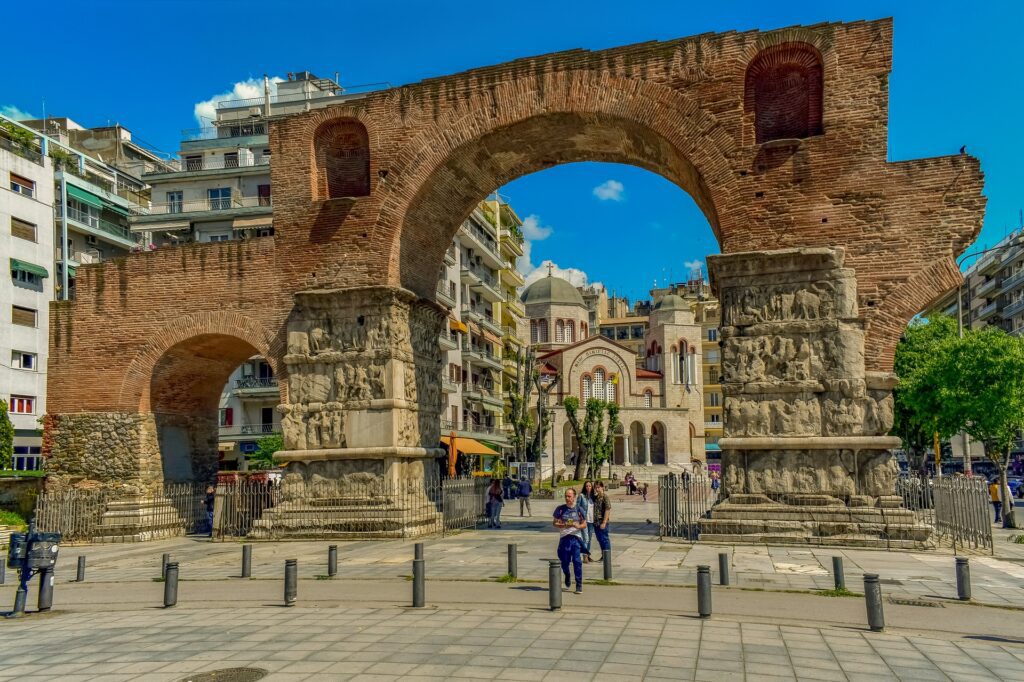 Thessaloniki, Greece's second city, offers outstanding eateries, nightlife and culture, while Epirot university town Ioannina is a lively spot close to the magnificent Pindos Mountains. Even fairly provincial Thracian cities such as Xanthi, Komotini and Alexandroupoli offer a piece of the action. And northern Greece even boasts great beaches – both for those seeking summer nightlife and for others seeking more secluded spots.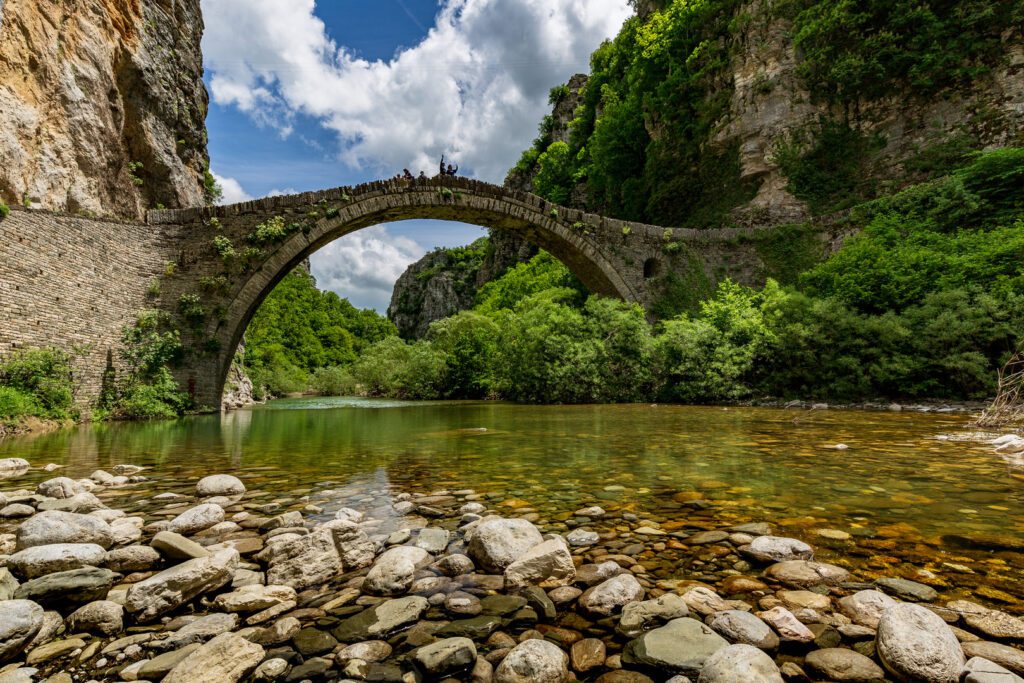 However, the most spectacular sights are surely held at those of Epiros, a place that will take your breath away. The lofty Pindos mountain range has for thousands of years been safeguarding civilizations and confounding invaders. Bisecting the Pindos is the stunning 12km-long Vikos Gorge – probably the world's deepest – and now a national park filled with leafy forests, waterfalls and ice-cold mountain lakes, and surrounded by immaculate traditional stone-and-slate villages, the Zagorohoria. South of these mountains, the provincial capital of Ioannina is a fun, student city with history and ambience, set along a placid lake decorated with an island, is a fine place to base yourself while exploring the area. The Epirot capital is the gateway to the Vikos-Aoös National Park, and faces sheer mountains. This idyllic setting is further enhanced by an evocative old quarter (the Kastro), interspersed with narrow lanes and architectural wonders from Byzantine and Ottoman times.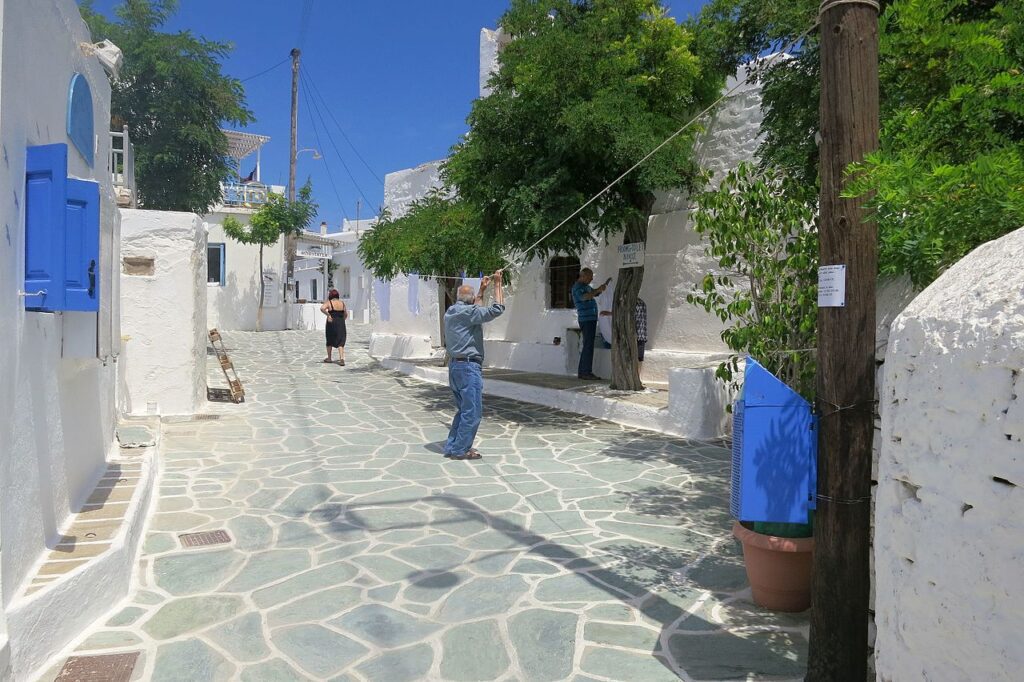 The Vikos-Aoös National Park bursts with pristine rivers and forests, flowering meadows, and shimmering lakes reflecting jagged mountains and endless blue sky. Almost one-third of Greece's flora (some endemic) lives here, along with endemic fish, foxes and chamois, rare hawks, river otters and brown bears. The park's major Tymfi Massif, part of the north Pindos Mountains, contains numerous ear-popping peaks including Mt Trapezitsa, Mt Astraka and Mt Gamila. Related: Visiting Greece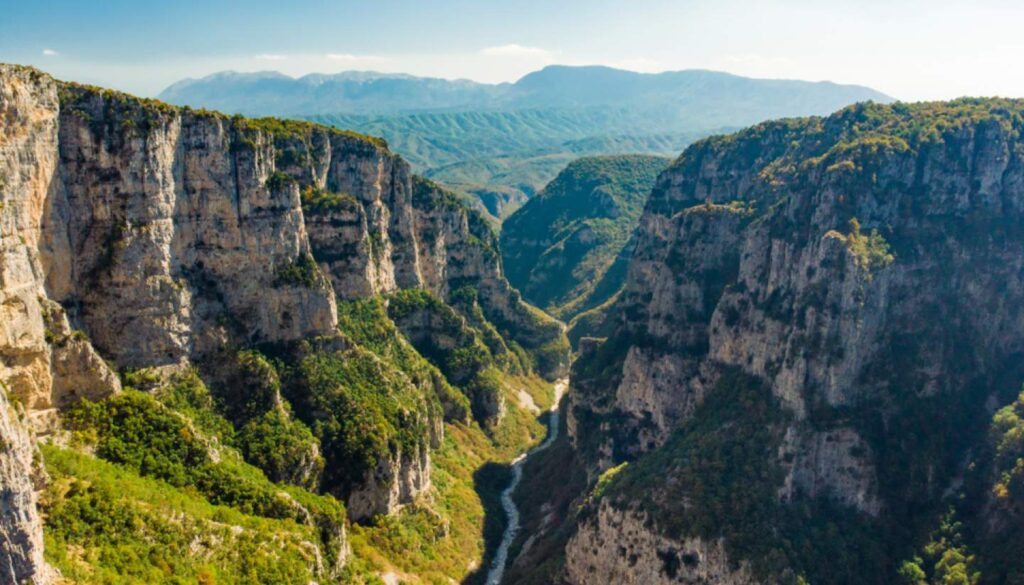 The 12km-long Vikos Gorge is a truly awe-inspiring work of nature. Jaw-dropping gorge views across the abyss can be enjoyed from walking trails and accessible roads. While most people you encounter, should you encounter any people at all, will be fellow hikers or their local hosts, you may still find semi-nomadic Vlach and Sarakatsani shepherds, taking their flocks up to high grazing ground in summer and returning to the valleys in autumn.
Should you tire of the solitude and the mountainous beauty, and crave some of Greece's best beaches, Ioannina is only a short trip away from Igoumenitsa, the main ferry port to the popular Greek island of Corfu. Related: Visiting Greece, Gastronomy in Greece , Greek Cheese,  Best Trails in Greece, Best of Greek Islands, Best Trails in Greece, Picturesque Villages of Greece, Greece City Breaks, Greece Cultural Events, Greece Escorted Tours, Greece Family Tours, Greece in the winter, Unesco Sites in Greece