I Shop,
therefore
I am
Shopping in Istanbul
Sitting pretty between the continents of Asia and Europe, Istanbul boasts of some truly magnificent shopping options that will make any shopaholic get into a frenzy. From the oldest bazaar in the world to one of the largest shopping malls in Europe, it holds a fascinating mix of old and new — making it the perfect destination to stock up on traditional arts and crafts as well as modern fashion. Just the sheer number of shops, bazaars, goods, and experiences will surely have you coming back to this shopper's paradise for more.
Why Istanbul?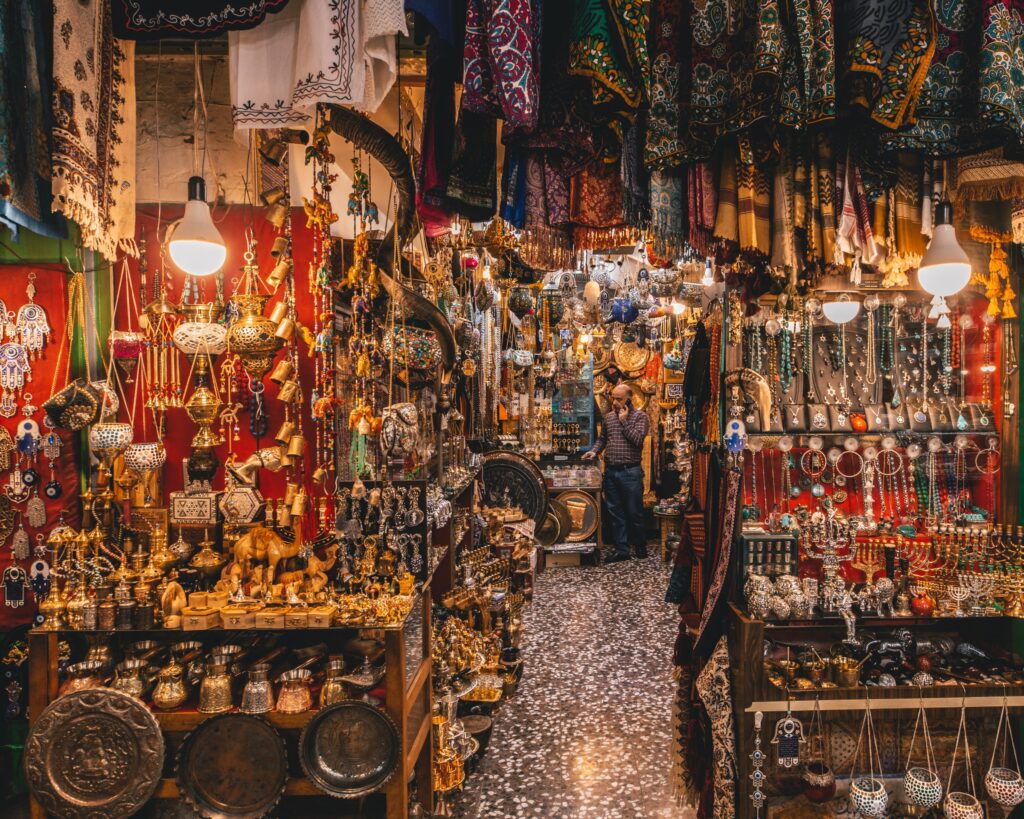 Istanbul can be considered as Turkey's capital of culture and fashion and offers many many shopping opportunities. The shopping variety of the city ranging from traditional and modern products makes Istanbul an attraction center for shopping lovers. As being a very big metropolis, travelers can easily find almost every world brand in the shopping malls and the districts of Istanbul.
Istanbul has everything for every budget and style. From popular outdoor markets, bazaars, carpet & kilim workshops, copper working shops, antique and handicraft shops, to designer shops, traditional shops, modern department stores and very big shopping centers; shopping is one of the best things to do in Istanbul.
Scroll down to check our guide to the best things to buy in Istanbul.
When To Visit
If you like the hustle and bustle of big city sights and sounds, you should visit these spots over the weekend. But if you like a more mellow vibe, then we'd advise you get there early in the morning on a weekday.
Shopping Habits
How to bargain?
Bargaining is a way of life in Turkey; whether you love it or hate it depends on your character. In general it's acceptable to haggle over the price of souvenirs, which often lack price tags, so the vendor is able to adjust his asking price according to what he thinks you can or will pay. This applies to everything from expensive items such as carpets or kilims through to cheaper items like lokum (Turkish Delight) and spices. As a guideline, begin at a figure lower than whatever you are prepared to pay, say half the shopkeeper's starting price. Once a price has been agreed, you are ethically committed to buy, so don't commence haggling unless you are reasonably sure you want the item.
"Assistance" from touts, whether in İstanbul, major resorts or even provincial towns, will automatically bump up the price thirty to fifty percent, as they will be getting a commission. Also, be prepared to hand over between three and seven percent extra if paying by credit card; your bargaining position is strongest with crisp, bunched notes, either foreign or TL.
Don't bargain for bus, rail or air tickets, or for fruit or vegetables at street markets.
Haggling
Haggling in Istanbul is a unique practice where the shopkeeper invites you over for a cup of Turkish tea to sit and bargain. Whether you wish to shop or not, a visit to these markets is a must, simply to take in the vibe of the city and explore the way locals live.
Ready to shop up a storm? Start planning your trip to Istanbul with Eskapas and embark on a journey of a lifetime!
What to buy?
Carpets and kilims
Turkish carpets and kilims (flat-weave rugs) are renowned for their quality and have a very long history (the designs on many kilims have their origins in the Neolitihic period). Be warned, though, that they are no longer necessarily cheaper in Turkey than overseas, and some dealers reckon there are now more old kilims and carpets outside the country than in it.
Most visitors will find themselves in a carpet shop at some point in their visit – willingly or unwillingly. It's very easy to be drawn into buying something you don't really want at a price you can barely afford once you've been smooth-talked and drip-fed with copious quantities of apple tea. However, it's still possible to get a good deal and enjoy the process; see our tips given here.
Carpets
Turkish carpets are single-sided, and knotted with a pile. They are either all-wool, wool pile on cotton warps and wefts, all-silk or – easily mistaken for silk – a glossy mercerized cotton pile on cotton warps and wefts. Needless to say, the higher the silk content, the more expensive the rug, with new, hand-woven wool carpets starting from around €150 per square metre, and pure silk ones starting at €550. Turkish carpets are made using the double-knot technique, making them more durable than their single-knot Persian counterparts. The most famous Turkish carpets are Hereke, named after their town of origin. Pure silk, they have an extremely high knot density. Larger Hereke take up to four years to weave and cost around €1010 per square metre, with prime examples going for tens of thousands of euros. Silk carpets woven in the central Anatolian province of Kayseri are usually a third cheaper. Other key carpet maufacturing areas are Bergama, Uşak and Milas – all near the Aegean coast. Be warned – any carpets that seem suspiciously cheap, especially silk ones, are almost certainly Chinese, not Turkish.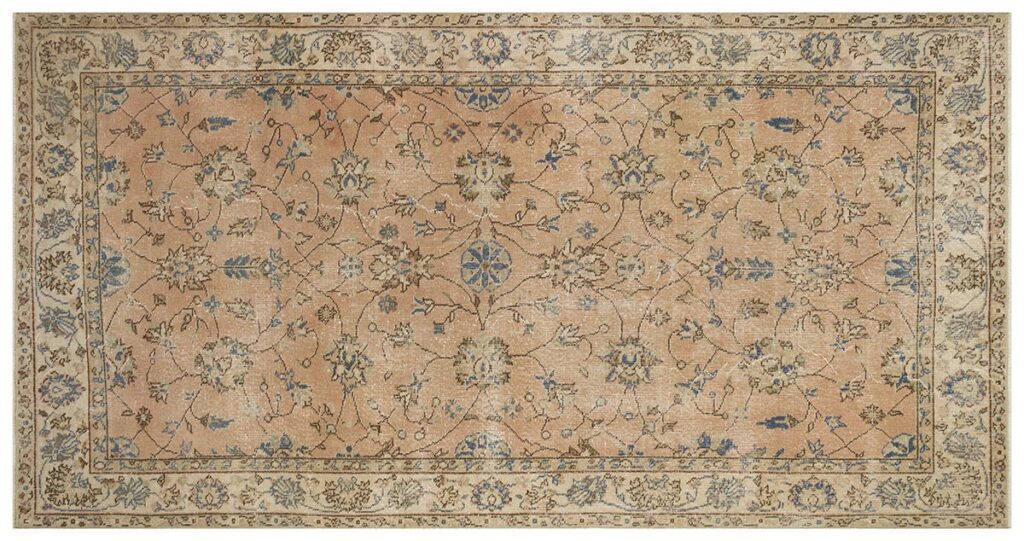 Kilims
A kilim is a pile-less, flat-woven wool rug. The better ones are double-sided (that is, the pattern should look much the same top or bottom). A cicim is a kilim with additional, raised designs stitched onto it. Traditionally woven by nomadic Anatolian tribal groupings such as the Turcomans and Kurds, kilims are generally much more affordable than carpets. Prices for newly woven examples (invariably woven by women and sold by men) start from around €30 per square metre, whereas a rare antique kilim can fetch thousands of euros. The vast majority of kilims are heavily patterned with geometric motifs – invariably stylized birds, animals, flowers or other images from the natural world that formed the backdrop to the nomads' lives. Originally they served as floor coverings, tent partitions and blankets or, stitched together, as storage/saddlebags and bolsters.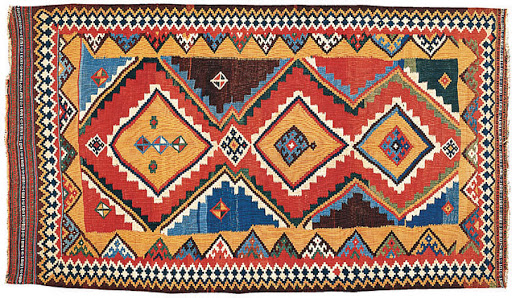 Carpet and kilim buying tips
Do some research, preferably before you leave home (check out some of the books reviewed). Avoid buying in the first shop you visit, and look around several. You can always go back – preferably the next day, when you've had time to think about it.
Don't be embarrassed at how many carpets the dealer is laying out for you – that's his (or usually his lowly assistant's) job. Ask as many questions as you can – this will test the dealer's worth, and could give you some interesting historical background should you make a purchase.
Check the pieces for flaws, marks and the density of weave – hand-woven wool is preferable to machine as it is stronger and the rug will last for longer. Natural dyes such as tobacco and saffron are the most highly prized and less likely to fade. You should be able to tell by opening up a section of the pile with your fingers. If the tint at the bottom of the pile is different to that at the top it is a chemical dye.
Even in the most reputable shop bargaining is essential. Whatever you do, don't engage in the process if you've no intention of buying. You'll probably get a better deal for cash – this will also help overcome the temptation to credit-card splurge.
Most important of all, only buy the piece if you really like it and are sure it'll look the part back home – any other considerations such as future appreciation are mere distractions.
Clothes
Turkish designs are beginning to match the quality of local fabrics such as Bursa silk and Angora wool. Nowadays you will pay near-Western prices for genuine locally designed items at reputable shops – local brands are aggressively protected from counterfeiting, if necessary by police raids.
However, many visitors find it hard to resist the allure of the cheap fake designer clothing available everywhere, with all the usual suspects (Armani, Diesel, Louis Vuitton et al) the victims. Genuine international designer wear is priced little differently to elsewhere.
Jewellery
Both in terms of design, quality and price, Turkey is a great country to buy jewellery, though gold prices in particular have rocketed in recent years. Gold and silver jewellery are sold by weight, with little regard for the disparate level of craftsmanship involved – at the time of writing silver was TL1.9 per gram, gold TL94 – and so too are semi-precious stones. One particularly intricate method is telkâri or wire filigree, most of which comes from eastern Turkey, particularly Diyarbakır and Mardin. Gold in particular can be very good value and is so pure (22 carat) that telkâri bangles bend easily. Also remember that sterling silver items should bear a hallmark.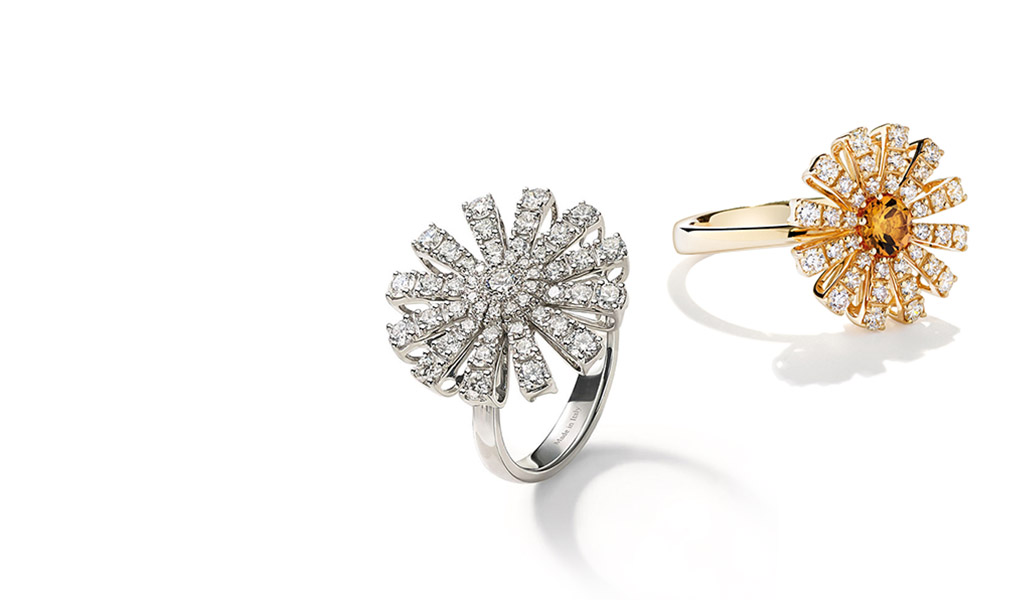 Leather goods
Leather is still big business in Turkey. The industry was originally based in western Anatolia, where alum deposits and acorn-derived tannin aided the tanning process. Today, İzmir and İstanbul still have the largest workshops, though the retail business also booms on the Mediterranean coast, particularly in Antalya and Alanya. Jackets are the most obvious purchase, the prices of which vary from around €75 from a downmarket outlet to well over €350 from a branded "designer" shop. Shoes are less good value and women's sizes rarely go over 40.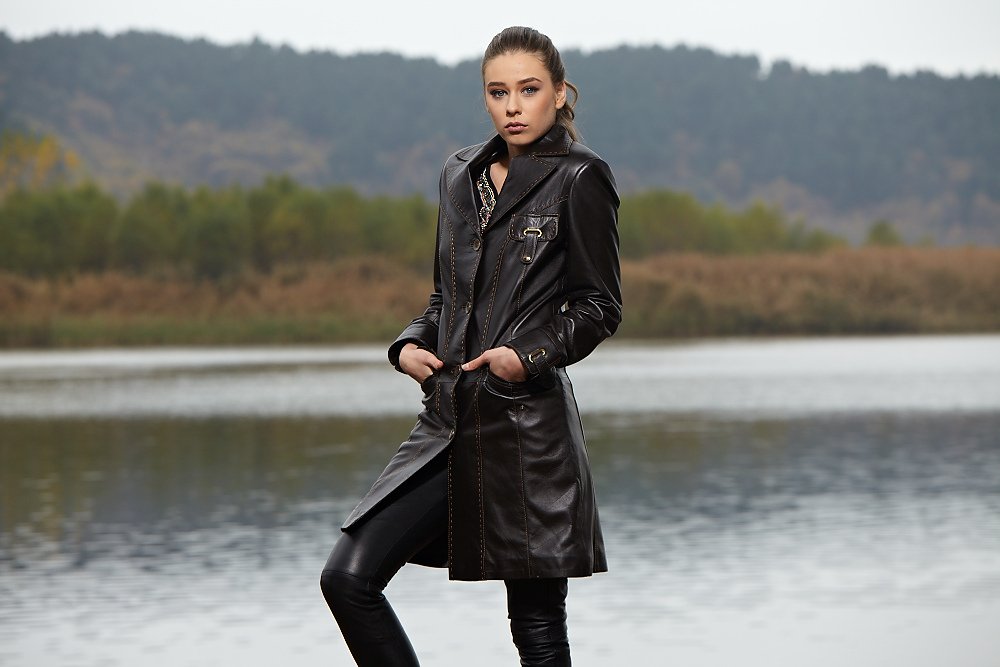 Miscellaneous souvenirs
A tavla takimi or backgammon set makes a good souvenir of Turkish popular culture. Mother-of-pearl inlaid sets are the most expensive, but fakes abound so if in doubt go for one of the plain, wood-inlay sets. Copperware is still spun and hammered in the traditional way in some Turkish towns, notably Gaziantep in the southeast. The most popular items are lidded jugs, large serving trays and bowls. Mavi boncuk (blue bead) key rings, lintel ornaments and animal collars are sold all over the place to ward off nazar (the evil eye).
Meerschaum pipes, carved from lületaşı stone quarried near Eskişehir, are available in all tourist areas. Less common are Karagöz puppets, representing the popular folk characters Karagöz and Hacıvat, preferably made from camel skin in Bursa. Towelling and silk goods, the best of which come from Bursa, are also good buys, as are the pure cotton peştamals (the usually striped cotton wraps used in Turkish baths), bathrobes and tablecloths woven in Denizli. Kütahya ceramics may not be the finest ever produced in Turkey, but the vases, bowls, plates and, in particular, tiles, churned out in this western Anatolian town, are attractive enough and reasonable value as decorative items. Revived İznik ware is a cut above. For more contemporary ceramics try the nationwide store Paşabahçe.
Musical instruments
Traditional Turkish musical instruments are sold all over the country. The most easily portable are the ney, the Mevlevî flute made from a length of calamus reed; the davul or drum; and the saz/bağlama, the long-necked Turkish lute. Rock and jazz musicians might like to score, a bit cheaper than abroad, a set of cymbals from one of two world-famous brands – İstanbul and Zildjian – both made by İstanbul-based or İstanbul-origin Armenian companies.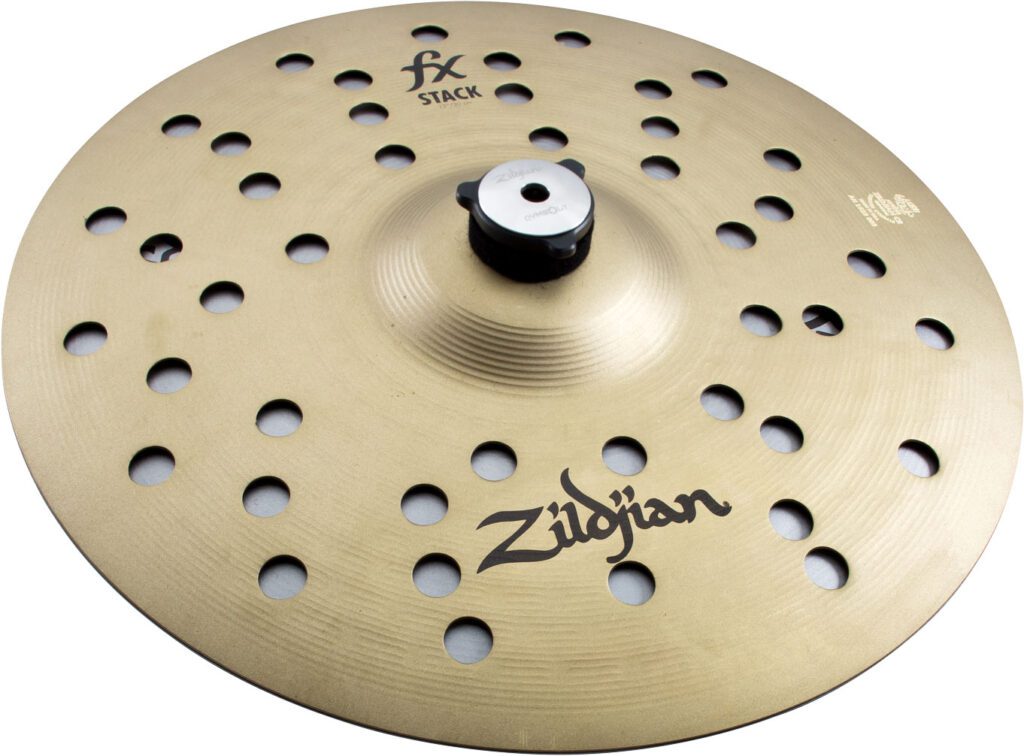 If you've any interest in local recordings it's worth listening to a cross section of Turkish styles and making a purchase (CDs go for TL15 and up) or two. For more information, see the discography of recommended items.
Spices and foodstuffs
Acknowledging the slight risk of having certain goods confiscated on return to the European Union or North America, locally produced spices, condiments and foodstuffs make for a compact, lightweight souvenir purchase. Low-grade saffron (zafran), the stamen of a particular kind of crocus, is still gathered in northern Anatolia. Sumac (sumak) is a ground-up purple leaf for sprinkling on barbecued meats and salad onions. Pine nuts (çam fıstığı), gathered in the coastal mountains, are excellent and, especially if purchased in northwest Turkey, are considerably cheaper than in Europe. Pekmez (molasses of grape, mulberry or carob pods) is nutritious and makes a splendid ice cream, muesli or yoghurt topping. Olive oil, most famously from Gemlik, is a worthwhile purchase, as are the olives it's made from. Olive-oil soaps are also popular, especially Defne Sabunı, a laurel-scented soap from Antakya. Both hot and sweet peppers are made into concentrated pastes (salçalar), while dried aubergine/eggplant and pepper shells are convenient for stuffing. Nar eksisi is a sour-sweet pomegranate syrup widely used as a salad dressing or meat marinade. Turkish Delight (lokum) is a perennial favourite and comes in a bewildering variety of flavours.
Antiques and smuggling: a warning
Under Turkish law it is an offence to buy, sell, export or even possess genuine antiquities (which includes fossils). Exact age limits are not specified, suggesting that decisions by customs officials are subjective, though a principal measure of antiquity is rarity. At popular archeological sites like Ephesus, you may be offered "antiques" by hawkers, which are invariably fake.
In the case of carpets handled by established dealers, you run a very slight risk of investing a lot of money in a supposed "collector's item" that turns out to be collectable only by the Turkish Republic. If you're apprehensive about a proposed purchase, ask the dealer to prepare both a fatura (invoice) recording the exact purchase price – also necessary to satisfy customs – and a declaration stating that the item is not an antiquity. Expect a heavy fine and possibly imprisonment if you transgress these laws.
Best Locations for Shopping in Istanbul
Bağdat Avenue
On the Asian side of Turkey, Bagdat Street is ideal for a leisurely stroll and a luxe shopping heist. Pick up some of the most timeless couture pieces, along with sculptures, paintings, and glassware here. The street has a mix of international and local brands, so we recommend you take a look at Turkish designer boutiques first to get a feel of the pricing, fashion, and trends that dominate the city. Open: Most stores open by 10 AM and close around 10 PM in the night.
Mall of Istanbul
Located in the valley area of Istanbul, this large shopping center has more than 103,000 square meters of shopping and entertainment-packed under one roof. Competing with the best in the region, it has over 270 stores of clothing and fashion outlets with some top brands setting shop here. And if that's not enough, it even houses a huge theme park that makes for a fun time with family and friends. Open: Sunday to Thursday: 10 AM – 10 PM Friday & Saturday: 10 AM – 10:30 PM
Nisantasi Shopping District
If you're in the mood to shop for luxury goods, Nisantasi will have you in for a sweet surprise. The surroundings are sure to remind you of a European town, creating the right kind of vibe to enthuse the shopper in you! Stroll past designer labels like Prada, Gucci, Louis Vitton, Marks and Spencer, H&M or stopover to walk right in. Don't forget to check out Beymen, a retail store, while you're here! Besides being a fashion mecca, Nisantasi is quite popular for unique perfumes and exquisite wines. Open: All days from 10 AM to 10 PM
İstinye Park
The shopping mall features both indoor and outdoor space. With its 300 stores, 85,250 m² of retail area, and four levels of underground parking, a giant glass dome and glass ceilings our mall brings the sun in and gives our visitors the perceft harmony of indoor comfort and outdoor airiness.
Historical Bazaars
The Grand Bazaar (Kapali Carsi) is without a doubt is the most popular tourist spot for shopping in Istanbul. The Grand Bazaar is a shopping adventure that you won't want to miss. A series of covered streets feature over 4,000 merchants all selling their products and wares. You can find anything here from spices, dried fruits, basketry, drapery, haberdashery, boots and slippers to gold and silver jewelry.
Than comes the nearby the Egyptian Spice Bazaar (Misir Carsisi) where you may find numerous species of spices.
Street Markets
As for street markets; the Thursday Market in Ortakoy (former Ulus market) and Saturday Markets in Besiktas, Bakirkoy and Ferikoy (Sisli), and Sunday Market in Kasimpasa (Beyoglu) on the European side, and the Tuesday Market in Kadikoy on the Asian Side are all worth to visit. Read more on flea markets in Istanbul.
Taksim and Istiklal Street
Taksim is a the modern and cosmopolitan part of the city and hosts wide range of shopping places with numerous big brands located on and around the famous Istiklal Street. The 2 km. long pedestrian Istiklal street has many famous and neo-classical passages with variety of fantastic shops ranging from vintage clothing to hand made ceramics, as well as more than 100 year old traditional shops and sweet cafes and pubs. Threading across the hill through the Beyoğlu district up to Taksim Square, this long, mostly pedestrianized street was for a long time Istanbul's vibrant modern heart. These days, most of the smaller and quirkier shopping boutiques have been pushed out and replaced by international high-street brands and fast food outlets, but it's still a good place for strolling with the shopping crowds. Some interesting points along Istiklal's length are the arcade passages inside the neoclassical buildings that line sections of the road. The most famous is Çiçek Pasaj (Flower Passage), where small shops sell shawls, colorful ceramics, and lamps, and restaurants and cafés offer atmospheric dining amid late-19th-century architecture. An antique tram trundles from Tünel Square, at the bottom of Istiklal Caddesi, all the way up the street to Taksim Square.
Women's Bazaar
In the Fatih district, the Women's Bazaar (Kadınlar Pazarı) is a favorite haunt for foodie travelers. This street of butchers, kebab restaurants, and fresh produce stalls is a real neighborhood hub. Most of the produce is fresh, so come here to pick up some picnic supplies of local specialty cheeses, fruit, pickles, dried fruit, nuts, and olives, or simply join the locals doing their daily shop and browse the huge piles of vegetables in the stalls, and swinging carcasses in the butcher shop windows. Most traders here originally hail from Turkey's southeast, and the market's canteen-style restaurants, offering southeast kebab dishes, reflect that. Definitely time your visit so that you can hit the market and then stay on for lunch here afterwards. The market is an easy one-kilometer walk from Vezneciler metro station.
Tahtakale
The narrow lanes west of the Egyptian Spice Market are filled with stalls selling traditional basketry, textiles, and handmade wooden kitchenware and tableware, along with cheap household products. The main road through the neighborhood, Tahtakale Caddesi, is a great place for a wander after the Egyptian Spice Market to see a more day-to-day shopping scene. Locals may be here to shop for cheap cushion covers, brushes, and pots and pans, but the handmade wooden spoons, pestle and mortars, rolling pins, and chopping boards make excellent souvenirs, as do some of the baskets, if you can figure out how to get them home without squashing them.
Galata
For funky one-off gifts made by local designers, retro collectables such as comics, and quirky handmade jewelry and crafts, head to Galata. The hilly, cobblestone lanes here, which radiate out from around the Galata Tower, are home to plenty of small boutiques and concept stores selling fashion, accessories, and products made by Istanbul's young local designers. This is where you come to find quirky, original street fashion and stylish homewares that riff on traditional Turkish designs. There is a vibrant café culture in this area, with plenty of cute independent cafés (some that double up as craft shops themselves) so there are plenty of places to stop for coffee and cake after shopping. One of the best streets here to start your shopping trip at is the skinny lane of Sedar-I Ekrem Caddesi.
Çukurcuma
Whether you're a serious collector or just enjoy a rummage, the antique and vintage boutiques of this hillside neighborhood, just east of Istiklal Caddesi, are worth a visit. A poke about here uncovers a treasure trove of items, from late-19th-century Baroque furniture and floral-painted ceramics to paintings, vintage clothing, textiles, and old books. Some of the easier-to-cart-home items include quirky decorative glassware, candlesticks, and tea sets from the late Ottoman era. There are also shops specializing in household and decorative goods from the first half of the 20th century if you prefer a more retro style. Wear decent walking shoes to handle strolling the steep, cobblestone lanes
Rent a shopping guide from Eskapas
Contact us for a shopping guide specialized in different areas