Traveling in Turkey with Kids
Turkey Family Tours
Turkey is a fascinating country for kids because it has more answers to "I'm bored" than you'll ever be able to list before the kids are off headfirst into the next adventure.
Here, you'll find family-friendly attractions and activities of all kinds, some historical, some natural, all educational — and yes, even the ice cream counts as educational. From miniature boats to shadow puppets, climbing fairy chimneys to spelunking in underground cities, this is one place the kids are never going to forget.
Istanbul with palaces, castes, ferry-boats, houndred thousands streets cats, Cappadocia with fairy chimneys,  underground cities, a fairyland of rock pinnacles, caves and even real labyrinths, not to mention hot-air balloon flights, Bodrum with its wonderful castle and gulet sailing holidays, any of Turkey beautiful beaches in Antalya, Kaş and Marmaris areas.
Any kind of Eskapas organized or custom-made tours in Turkey will fit you.
From the historic sights to the picturesque scenery, it is gonna be a dream holiday!
Why Turkey should be your next family vacation?
Sunken cities, leisure cruises, and pirate ships can fill your itinerary
From any harbor along the Aegean or Mediterranean coast, a stock of hand-built gulets will be resting on the water, ready for departure. Charter one of these wide-bottom wooden boats and let your captain and crew take it away — all you have to do is laze on deck with a bestseller in hand, take part in the bevy of Turkish cuisine and refreshments on board, and half-watch over the kids snorkeling the green-blue waters below.
Depending on your journey, you could cruise over to the sunken city of Kekova, dip into the cool natural springs off Fethiye, or peek into the eerie Pirates Cave of Alanya. And if mentioning anything pirate-themed raises any little eyebrows, point your bearings towards the second-century BC harbor in Antalya and set sail on a pirate ship for a day of family fun and treasure hunting. Turkey Family Tours
You'll walk away with one hell of a family photo album

Formed over millions of years from the workings of lava and volcanic ash, the entire country is a sculpture of Mother Nature's will combined with ancient human history. Valleys and vistas are decorated with cave homes, churches, and castles. Turkey is the place for that Instagram shot aboard a hot air balloon at sunrise, climbing the fairy chimneys of Paşabağ Valley, spelunking into the underground cities of Derinkuyu or Kaymaklı, or learning about the Byzantine frescoes at the Göreme Open Air Museum. Cliffs popping out of the ocean, a stretch of shoreline so beautiful it's known as the Turquoise Coast, snow-capped mountains — even the cities are known for their beauty, rivaling that of the natural landscape. Turkey Family Tours
The only problem might be planning a vacation this awesome the year after.
You can ditch the hotel for a family treehouse overlooking the Mediterranean.
Hidden away — actually hidden away — in the pine-clad mountains of the southern Mediterranean coast is the laid-back treehouse retreat of Olympos. Always popular with backpackers, it's become a preferred seaside vacation spot for Turkish families thanks to its shallow pebble beach, minimal traffic, and no-fuss days. The fact that it's an actual treehouse doesn't hurt, either.
Nearby are the sprawling Lycian ruins of Olympos, and you can wander those en route to the beach before taking an evening tour to the eternal flames of Chimaera. Bungalows and dormitories are available, but for the true Olympos experience, check into the lofty treetop cabins for a Robinson Crusoe escape from it all.
You'll come back with handicrafts you'd never find back home
Some parents might like the hand-painted ceramics of İznik and Kütahya, others might gravitate toward the fine handwoven hasır bilezik jewelry of Trabzon.
The kids? They'll definitely be more intrigued by the handcrafted miniature boats of Sinop, made on the coast of Turkey's Black Sea.
Here's the story: In the 1950s, Ayhan Demir learned the art of woodwork from Derviş Usta, and from there he created and launched the miniature-boat building industry in Sinop. Demand for Ayhan's handiwork has grown so much over the years that you can now visit his store by Sinop Port to buy your own keepsake — resting assured that it's 100% uniquely Turkish.
Teach them about other worlds.
There's no better way to learn about history than to see, hear, and touch the relics that shaped the past, and there's no better place to see them than Turkey's museums.
The Rahmi M. Koç Museum in Istanbul is a good starting point for the family. With nearly 90,000 square feet dedicated to the history of transport, industry, and communication, the kids could spend hours roaming the interactive exhibits — like the 1944 Tench-class US Navy Submarine, or the rare steam tugboat (one of the oldest in the world). There are displays on aviation, railways, astronomy, arts, cinema, and communications, as well as veteran, vintage, and classic automobiles (including the 1898 Malden Steam Car and a Ford Model T).
Not done yet? Check out the Hagia Sophia Museum, the Museum of Anatolian Civilizations, the Göreme Open Air Museum, and the Pera Museum, among dozens of other world-class options.
Aquariums full of exotic marine life in Istanbul, water theme parks in Kuşadası, jeep safaris through the mud, water, and sands of Marmaris — there are plenty of exciting activities to fill any family vacation. But sometimes you need to take it easy, and there's always time for ice cream.
For the "cherry on top" of a great day out, make sure to track down one of the dondurma magicians of Turkey. They're found in the ice cream parlors of most tourism precincts, and showtime starts whenever you order a scoop or two of dondurma — or, more specifically, Maras Dondurmasi, Turkey's famous, deliciously stretchy and silky ice cream made from the powder of wild orchids, milk, and sugar. Half the trick is deciding which flavor to try — the other half is outwitting the magician as they twist, twirl, and flip your ice cream in a game of now you see it, now you don't.
In Turkey , Fairy tales are real life
In Turkey, storybooks aren't exactly fiction — the map is dotted with imperial halls, palaces, and castles once ruled over by emperors, sultans, and military commanders. While parents will appreciate the historical value — and the tales of love, war, and betrayal — the kids' imaginations will run wild roaming watchtowers, ramparts, and dungeons.
The Silk Road — the old trading route between East and West — is still very much a thing, and it's a veritable treasure trove of places to explore. Bazaars and caravanserais (roadside inns for caravans and their stock), stand along the route today. They're mostly found deep in the country's southeast, and each is a labyrinth of cavernous stone corridors and shady hans (inns).
However, the Bursa Bazaar, near Istanbul, is probably closest to what you're envisioning. It's where you can haggle for silks in the Koza (Cocoon) Han before exploring the 14th-century mirrored market to find the famous Karagöz shadow puppets.
There's days' worth of Turkish goods to prowl, and while you won't find a magic carpet or a genie in a bottle, whatever's on your wish list is likely lurking somewhere in the bazaars and hans of the old Silk Road.
Things To Do In Istanbul With Kids
Istanbul is one of the most captivating cities in Turkey. Through its architecture, cuisine and lifestyle, it captures the true essence of Turkish culture. If it's a family vacation you're planning, Istanbul could be a perfect fit for all – especially the kids.
The Miniaturk
One of the world's largest open-air miniature parks, is one the coolest places to hang out with your kids. It has attractions and iconic places from all over Turkey displayed as pieces of artwork in a shrunken-down, handy size for children to explore. Turkey Family Tours
Timings: Monday-Sunday (9am-7pm)
Ticket Cost: Adults (10TL); Students (3TL)
Legoland
Legoland is a fun activity centre where kids can enjoy building palaces, walls and houses constructed out of Lego. This place has a number of attractions like a Lego 4D cinema, Lego Factory, the Kingdom Quest Laser Ride, and more that will keep your little ones entertained.
Timings: Saturday-Thursday (10am-8pm), Friday (1pm-8pm)
Ticket Cost: Adults (46TL); children (36TL); No charge for children under 3 years
Istanbul Akvaryum
It houses unique marine life found in their respective water bodies. It hosts Europe's largest shark collection and has other interesting things like the sea turtle hospital, jellyfish exhibit and an interactive touchpool experience.
Timings: Monday-Sunday (10am-8pm)
Ticket Cost: Adults (69TL); Children (44TL); No charge for children below 2 years
Istanbul Dolphinarium
The young ones will be delighted to see dolphins performing at one of the largest dolphinariums in Europe. Walruses and small whales are also part of the show. Children over six can also go swim with the dolphins and learn more about these beautiful sea mammals.
Timings: Saturday-Thursday (1.30pm-3.30pm, 4.30pm-6pm), Friday (2.30pm-4pm)
Ticket Cost: Adults (100TL); Children 80TL; No charge for children below 3 years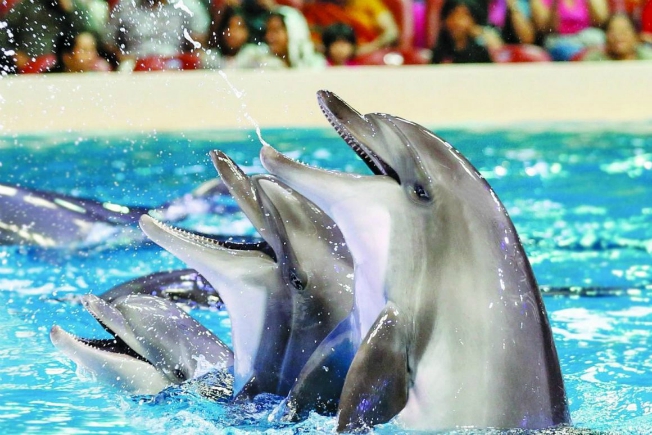 Vialand
Vialand is a fun theme park with a number of rides and roller coasters. The adrenaline rush after a few hours on the rides here will be a nice break from all the hectic sightseeing. Turkey Family Tours
Timings: Monday-Sunday (10am-10pm)
Ticket Cost: Packages range from 69TL to 150TL
Kidzania
KidZania is an activity centre where kids can enjoy learning through realistic role play. At KidZania, children rule their own country and take up pretend jobs to run it. They can choose to be a dentist, fire fighter, chef and more. Here, they earn KidZania currency and choose how to spend their wages.
Timings: Tuesday-Sunday (10am-7pm)
Ticket Cost: Ages 2-3 30TL; Ages 4-14 50TL; Adults 30TL
Jurassic Land
You can't go wrong when it comes to dinosaurs and kids. This theme park reanimates extinct dinosaurs through several stunning models. It has 4D cinemas, interactive displays, excavation workshops, and many other fun activities. Turkey Family Tours
Timings: Monday-Sunday (10am-7.30pm)
Ticket Cost: Adults 49TL; children 39TL; No charges for children under 2 years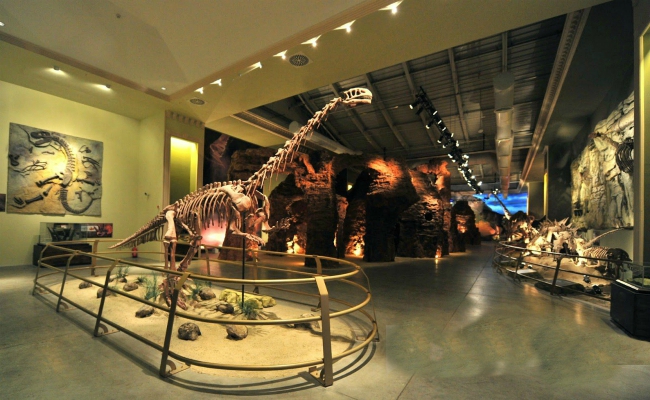 Istanbul Toy Museum
Taking a child to a toy museum is a no-brainer. The Istanbul Toy Museum is a one-of-a-kind place that holds a collection of toys dating back to the 18th century. There are toys from all over the world and from different periods. Every room is decorated to match a certain theme. For instance, the room of space toys is decorated with shining stars overhead and the miniature train sets are exhibited in a real train compartment.
Time: Tuesday-Friday (9.30am – 6pm), Saturday-Sunday (9.30am-7pm)
Ticket Cost: Adult (13TL); Children (10TL); No charge for children below 3 years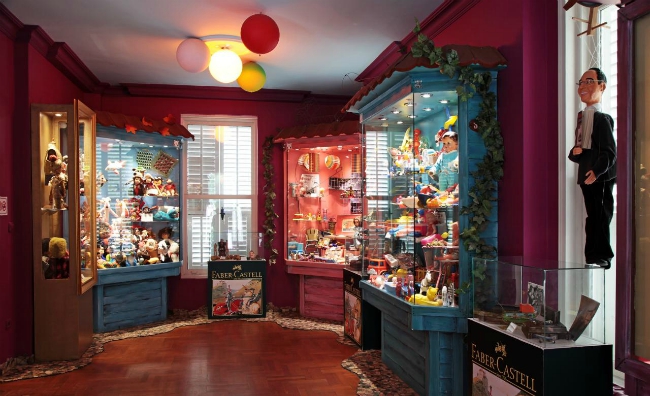 Rahmi Koç Museum
Situated on the shores of the Golden Horn, the Rahmi M Koç Museum is Turkey's first museum dedicated to the history of transport, industry and communication – and is particularly geared towards kids. Here, your little ones will get a chance to explore old trams, climb up into cockpits of small military planes, sit in vintage cars and even enter a real submarine.
Time: Tuesday – Friday, 10am – 5pm
Ticket Cost: Adult (16TL); student (7TL); Submarine (Adult: 8TL, Student: 5TL)
Istanbul Modern Art Museum
This a beautiful space to introduce your kids to modern art. They host interactive sessions and workshops for kids between the ages of 6 and 12. If your kids like art, this would be a good place to spend a few hours having fun and learning at the same time.
imings: Tuesday, Wednesday, Friday, Saturday (10am – 6pm), Thursday (10am – 8pm) Sunday (11am – 6pm)
Ticket Cost: Adults (25TL); No charges for children under 12
Ural Ataman Classic Car Museum
Here's a museum that will not just delight the kids, but will leave you quite excited too. This museum hosts more than 50 classic vehicles, from a 1946 model Ford Sedan to a cross-country vehicle used during the Korean War to transport a four-star general.
Timings: Friday-Sunday (11am-6pm)
Ticket Cost: 5TL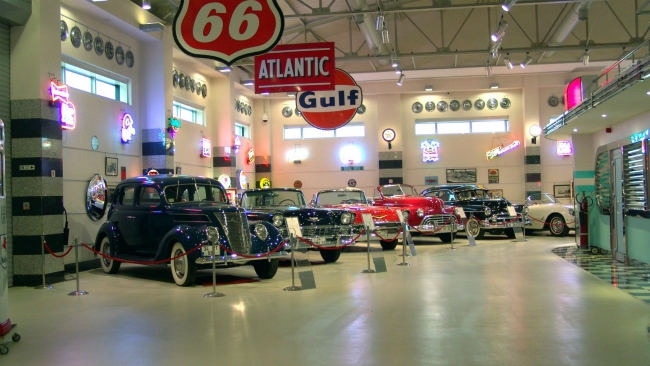 Galata Tower
The 60-metre Galata Tower is a magnificent part of the Istanbul skyline, from where you'll get a 360-degree view of the city. The view and experience is straight out of a video game, and kids are sure to love it. Turkey Family Tours
Timings: Monday – Sunday (9am 8.30pm)
Ticket Cost: 25TL
Basilica Cistern
This may not be the ideal spot for young kids, but teenagers might find this spooky subterranean cistern interesting. The Basilica Cistern is a vast underground water storage facility built 1,500 years ago. It has a slighTLy creepy atmosphere, low lighting, dripping water, and a spooky Medusa head.
Timings: Monday – Sunday (9am-5.30pm)
Ticket Cost: 20TL
Nostalgic Tram
It's not the most popular mode of travel, but kids will love this old-fashioned tram. The ticket collectors wear old-school uniforms and ring the ding-ding bell that makes for quite an experience. Take the tram ride along Istiklal Caddesi, around the city centre.
Timings: 6.15am – Midnight
Ticket Cost: 4TL
Turkish Hammams
The hammam, or Turkish bath, is traditionally enjoyed by grownups – but there's no reason why kids can't enjoy some spa time, too.
Mothers can spend time with their daughters in the women's section and fathers and sons can relax in the men's section. You can opt for a sauna, massage or simply enjoy some pool time.