Turkish Cheese is a critical part of the Turkish culinary tradition. People begin eating cheese early in the morning over breakfast, where typically anywhere between 1-3 types of cheeses are consumed. Lunch is often a heartier meal where cheese is more likely to be part of a dish itself, such as a grilled cheese sandwich with Kaşar cheese, and dinner often turns onto other dishes with cheese mixed in or grated on top.
But while this much is also generally true of Europe, what seperates Turkey from its European counterparts is not just the variety of cheeses, but the flavors and types. The base for Turkish cheese is white cheese, of which there are countless varieties and ways to make it. In English, we tend to refer to all of these cheese at feta cheeses and foreign palates are unused to tasting the variety of flavors.
This, of course, makes tasting them all so much more fun – so let's give you a sense of the kinds of cheeses available in Turkey. Dig in!
 Beyaz Peynir (Turkish White Cheese) from Ezine
While in Western diets, "feta cheese" tends to have a fairly standard flavor, white cheeses come in a wide variety of flavors in Turkey. They can be made from either cow, sheep or goat's milk and can be a hard, or soft, and also can be from whole milk or half. It's an absolute staple of the traditional Turkish breakfast, but it's a fairly big staple of dinners as well and is often eaten as a meze by itself or is consumed in the summer months with watermelon or melons.
It's put into börek pastries and other baked goods, into salads, and so much more. Ezine in Çanakkale, or more broadly in the region of Thrace, is considered the homeland for white cheese. It features a rich, strong flavor with creamy notes that help it go well with just about anything and everything. At any cheese shop you'll be able to order just about any variety of white cheese that you want with different tasting notes on offer, but if you have to try one, making it an Ezine white cheese is as good a bet as any.
Mihalıç Cheese from Balıkesir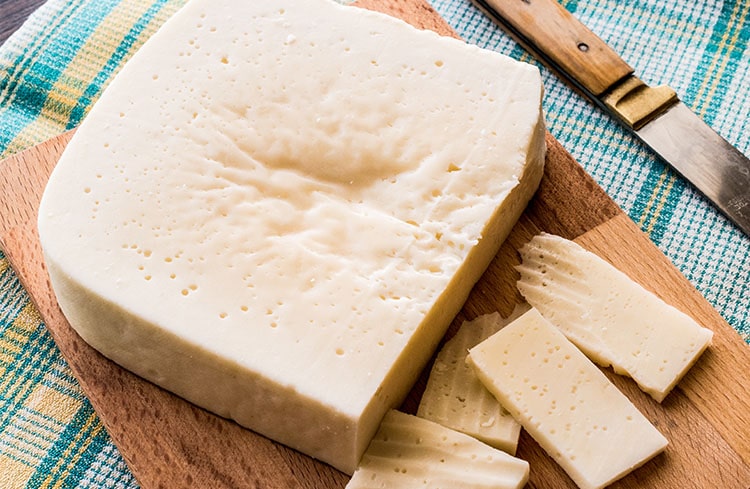 This cheese is an old cheese and originates in the Ottoman Empire. Unlike white cheese, its production really is limited to just a couple areas of the country, with Balıkesir and Bursa being the prime examples. Mihaliç cheese, or Kelle cheese as it's sometimes known, is perhaps most closely compared with Parmesan cheese as it's typically made from unpasteurised sheep's milk and stored in brine before it hardens and dries.
It can also be found to made from either goat's milk or cow's milk even though sheep's milk is technically the most traditional. Due to its strong, salty flavor it's often used to grate over foods, such as salads or baked dishes in much the same way parmesan is used. But it also makes for a great side dish or meze – as do almost all Turkish cheeses.
Lor Cheese from Manyas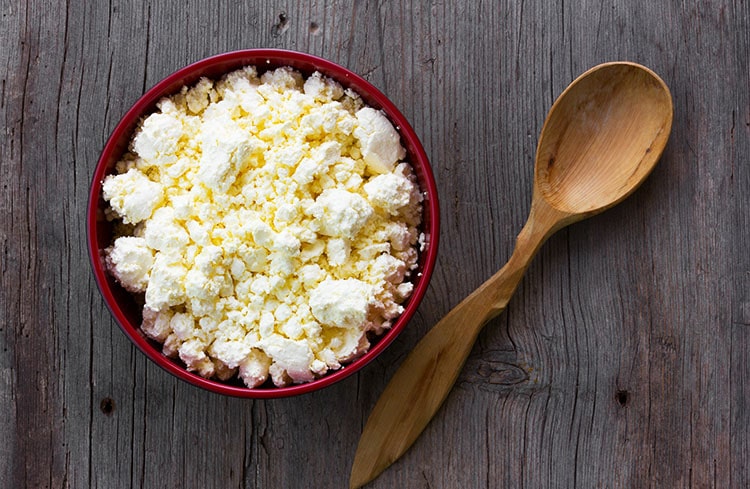 Lor is a crumbly, relatively unsalted cheese that goes incredibly well in pastries, though it's also served during breakfast or can be mixed with spices and herbs and eaten as a meze for dinner.
Because it's relatively unsalted it's also used for desserts sometimes, though its crumbly nature makes other cheeses slightly more common. It's white in color and tastes perhaps similar to ricotta cheese or cottage cheese that's a little more common outside of Turkey.
Bergama Sheep Tulum Cheese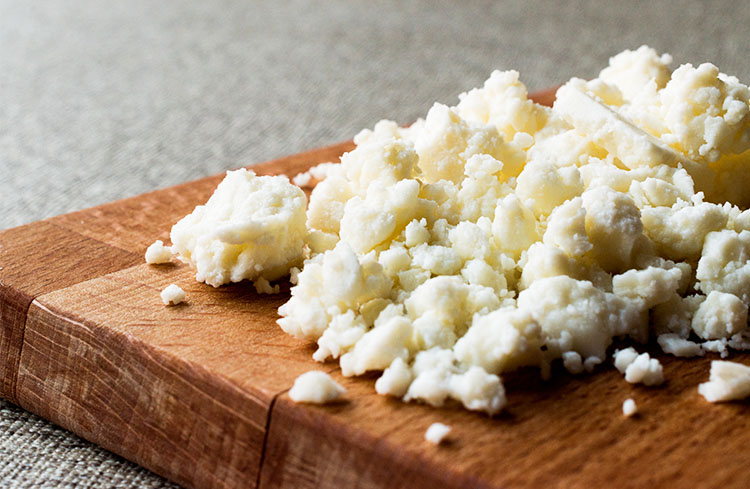 Tulum cheeses are very common and are some of the creamiest of the Turkish cheeses. They have a high moisture content that melts perfectly into just about any dish and their long shelf-life as well means that Tulum is just about perfect for mixing into any main course.
However, as with all cheeses in Turkey, they're primarily consumed on their own either in breakfast or as a meze over dinner, and Bergama Tulum is no exception. Tulum itself means "sheep's skin" or simply "skin," though tulum is often made with a mixture of sheep's milk and cow's milk.
Tulum goes perfectly with fresh butter, walnuts and a freshly-baked warm Turkish bread of some sort, perhaps a pide over Ramadan.
Tulum from Izmir like Bergama Tulum is kept in salt water, which gives it a stronger consistency and a richer flavor. It's a mature cheese and is usually left to sit for a minimum of 3 to 6 months, though almost every region of Turkey makes its own variety of tulum and each have their own tasting notes and flavors.
Çökelek Cheese along the Mediterranean
Çökelek cheese is an unsalted and light cheese that made from yoghurt and comes from different parts of Turkey's Mediterranean region. It's excellent in pastries and is often seasoned to give in an extra bit of flavor, or if it's on it's own it often is served with a drizzle of olive oil.
After the cheese is made it's usually aged for many months to bring out its flavor, making the it rich and creamy, so much so that it is also served with meat dishes. After it's matured it's dried out to harden and is truly one of the best cheeses in Turkey.
Kargı Tulum Cheese from Çorum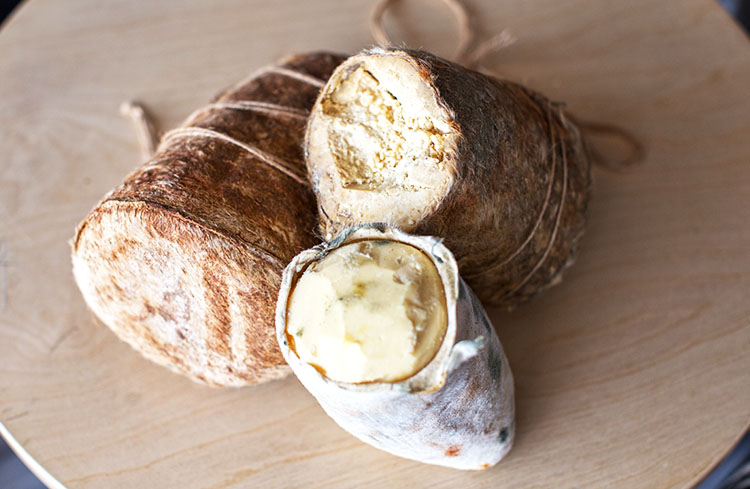 Tulum cheese produced in Kargı in the province of Çorum along the Black Sea is slightly more conventional than Bergama Tulum. It can be made of cow, sheep or goat's milk (or more often than not a mixture thereof) and is not salted in the way Bergama Tulum is, meaning it's a little more crumbly and a little sharper.
It's matured and is an excellent accompaniment to a big dinner full of rich flavors. It's often sold in either a sheepskin or goatskin and has a buttery consistency at times to match its sharp flavor. It's typically matured for around 6 months and goes wonderfully well with walnuts and freshly baked bread.
Otlu Peynir (Herbed Cheese) from Van
As the name suggests, the cheese isn't doing all the work with Van herbed cheese. The cheese itself itypically made from either sheep or cow's milk and are semi-hard with a salty flavor, but the majority of the flavor comes from the incredible amount of herbs that are put in, many of them local and endemic to the Van region of Turkey.
20-25 various herbs are added, including most commonly Allium, Thymus, Silene and Ferula. But each village around Van tends to have their own local herbs that they add (or don't) and as the cheese itself has grown in popularity, so have the varieties it comes in. Herbs added are often wild, such as wild garlic which gives the cheese a garlicky aroma in many cases.
The Turkish cheese itself developed for medicinal purposes when healing herbs needed to be eaten in large quantities, especially due to the lack of scientific knowledge for which herbs in particular were the most beneficial to health. So the cheese was produced to make a tasty way to consume many different wild herbs known only to local doctors. The herbs are brined before being added to the cheese, thus the cheese's salty flavor, and the cheese is typically matured around 6 months to bring out the flavor. The final product is a yellowish, semi-hard cheese with a garlicky aroma and a fair scent of fresh thyme as well.
It's eat as a grated cheese onto omelets or also goes incredibly well in sauces, or simply eaten as a meze appetizer with some bread and butter.
Koleti Cheese from Trabzon
Koleti cheese is local to the Black Sea region of turkey and is particularly famous for its use in the dish of Mıhlama. Koleti is made from unpasteurized milk and when the milk turns ot cheese it is doused with boiling water and left to cool before being sliced and aged at least 3 months.
Mıhlama is made by mixing cornmeal and either butter or clotted cream with the cheese for an incredibly rich, cheesy dish that's cooked slowly together so the cheese is stringy and melted and served piping hot.
Kaşar Cheese from Kars
Kaşar cheese, or eski kaşar (literally old kaşar) as the matured version is known, is perhaps the cheese that is most widely used in foods compared with eaten on its own. It has a buttery and tangy flavor that makes it suitable to eat with any meal. When aged over 6 months, as it usually is in the northeastern region of Kars, it develops peppery notes that go incredibly well with just about anything. It can be made from cow, sheep or goat's milk though cow's milk is the most common. It often accompanies white cheese with breakfast as a very different flavor.
Before it's been aged, kaşar cheese is smoother and lighter and is typically made from cow's milk. It melts very well and is used as the primary melting cheese in Turkish dishes, though it's excellent for slicing or grating as well. It's used in pizzas, sandwiches, or most commonly on grilled cheese sandwiches simply called "toast" in Turkish.