Greece Escorted Tours : We will be guiding you in Greece
Introduction
Greece Escorted Tours – As the local leader in travel experiences since 2000, we connect you to the real Greece in a way like no other. The benchmark of holiday destinations, this idyllic country needs little introduction. Whitewashed buildings, flower-covered lane-ways and streets lined with alfresco cafes set the scene as we recline into the Greek way of life. Join us on a trip that will fulfill your travel dreams, whether you're looking for a sun-drenched escape as you sail Greece, a culturally stimulating experience filled with art and gastronomy or an informative trip that takes you deep into Greek history. With us as your guide, you'll discover endless coastlines, stand in awe at some of the world's oldest ruins and savor a rich cuisine that is the gateway to an ever-social culture. From Athens to the Aegean Sea, with charming villages and olive groves in between, a trip to Greece with Eskapas will connect you to the soul of the country. Travel with us and unlock the infinite possibilities thanks to our exclusive  Eskapas Highlights.
Greece is a beloved destination and in addition to the more familiar islands, the mainland offers plenty of options for a classic Mediterranean holiday! You'll find peaceful fishing villages full, old fortified towns and fulfilling cities for your next holiday. Visit Greece's archaeological sites, enjoy its fascinating culture, its spectacular coastline and its picture-perfect scenery!
Greece Map
[drawattention ID=13449]
What to discover in Greece Escorted Tours?
Mythical Peloponnese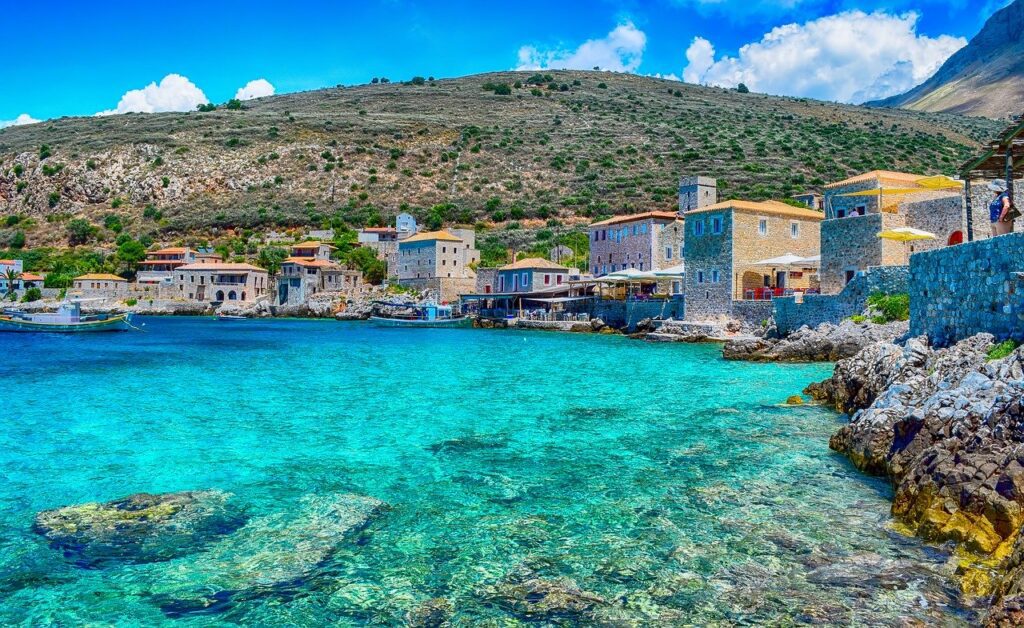 Discover the Peloponnese, where Myth meets history. Monuments from its eventful past; archeological sites, such as ancient Olympia,  Epidaurus, Mycenae  and Tiryns (Tiryntha), the Temple of Apollo Epicurius; Byzantine churches; unique villages and alluring castles amidst stunning natural beauty; mountains and forest; rivers and caves; all the above make this part of Greek land ideal for holidays, touring, sports and culture. Last but not least the Peloponnese is surrounded by sea, blessed with lovely beaches, which are mostly sandy on the west and rocky on the east.
Macedonia
Visit Macedonia and get acquainted with perfection. Explore this magnificent place in Greece, where the crossroads of the east meets the west; where the imposing – and almost perennial snowy – massifs of Mt Olympus, the country's most famous and highest mountain, followed by the equally beautiful  Pangaio,  Kaimaktsalan (Voras) and Falakro mountains, offer you their slopes for hiking, skiing or snowboarding. The water element is constantly present with some of the most important rivers  and lakes in Greece flowing through the region of Macedonia.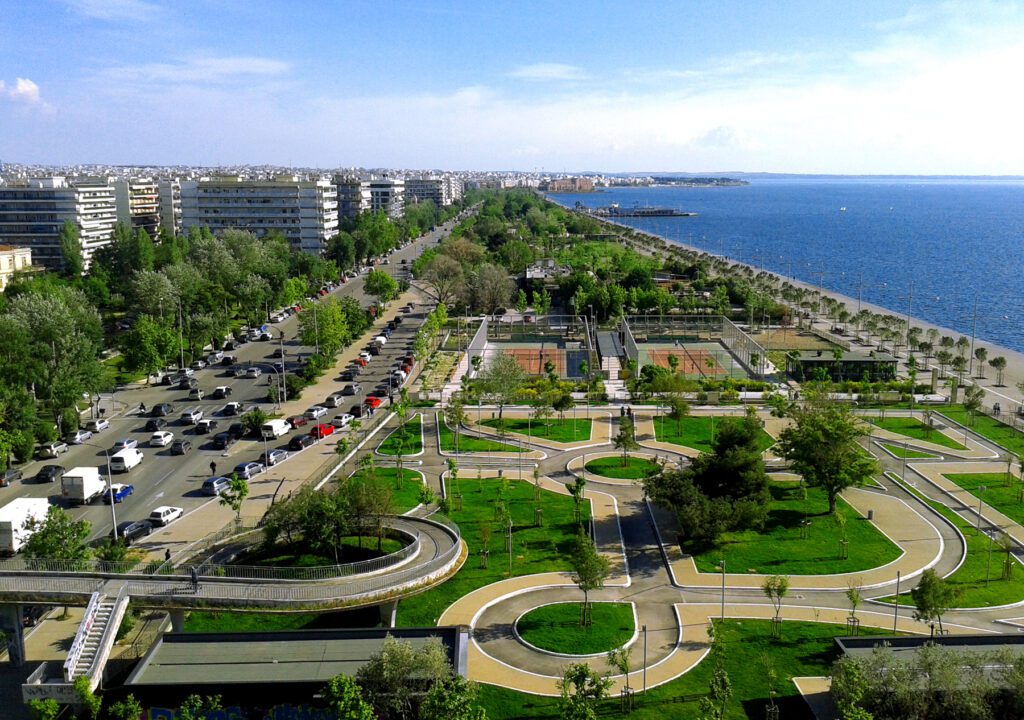 Visit the metropolis of the North, Thessaloniki, with an intriguing multi-ethnic history and its arty culture. It is a upbeat modern city, bustling with energy and verve, built amphitheatrically, with its seafront facing Mount Olympus on the distant horizon. The city has always been a hub of different civilizations, cultures, nations and religions. Discover the breathtaking Halkidiki with its clear waters and golden sandy beaches, bays, little islands and green landscapes; here is where your dream vacation will come true! Don't miss the unique natural landscapes around Serres. Pay a visit to the picturesque cities of Drama and Kavala on the easternmost part of the country, and Kastoria and Naousa on the westernmost part of northern Greece.
Traditional Epirus
The Epirus region is located in NW Greece, between the Pindos mountain range and the Ionian Sea. Pindos Mountain with its virgin forest, its numerous slopes and its Dragon Lakes (the mythical alpine lakes) open handedly offer you a plethora of activities such as mountaineering, climbing, ski, hiking, mountain biking etc. in a scenery of singular beauty. Moreover, the rivers of Epirus will offer other activities such as kayak, rafting, canoeing etc. Arachtos River is considered as one of the most beautiful and challenging rivers for kayaking, while Voidomatis runs through the impressive Vikos Gorge. All of the above co-exist in harmony with the archaeological sites, castles, monasteries, churches and traditional villages.
Cross the historic stone bridges of Epirus, where legends and local traditions leave their mark on these architectural masterpieces. Explore Dodoni, the famous oracle of ancient times; pay a visit to Dodoni's famous Theater, the largest in antiquity and finally taste some of the most delicious feta, the cheese par excellence of Greece!
Thessaly
Enjoy Thessaly, a region of sheer beauty with mountains, rivers, beaches, the popular Plastira Lake, the valley of Tempi, and last but not least the most photogenic spiritual site in Greece, Meteora.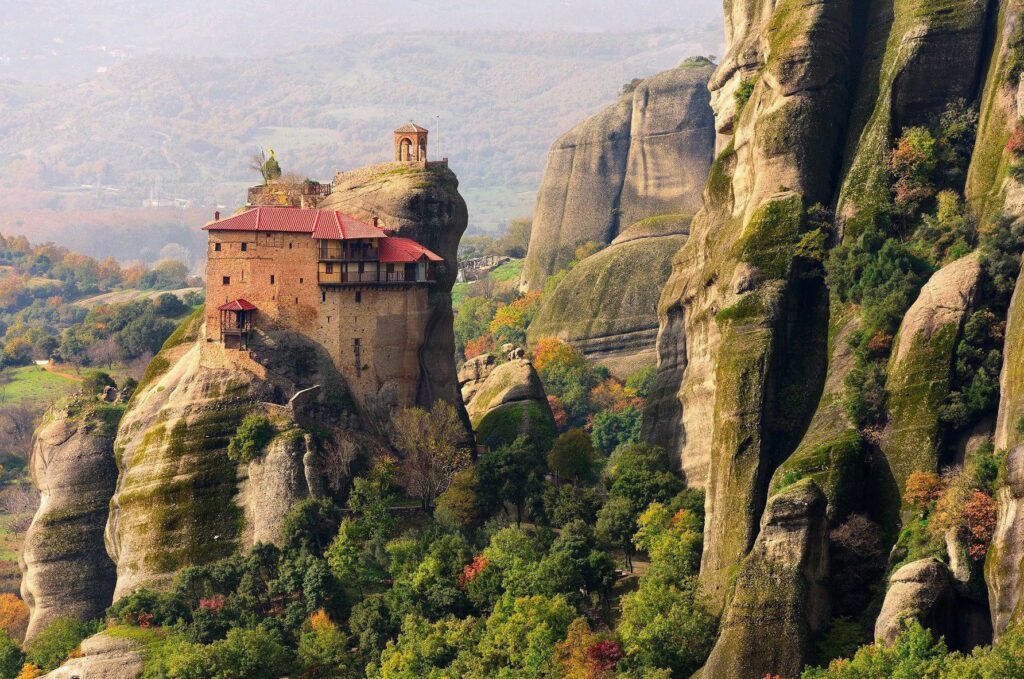 Standing over the city of Volos, like a sleepless guardian, Mt Pelion is breathtaking throughout the year. This mountain is home to 24 stone-built villages, which are set against an idyllic backdrop of olive groves that shimmer in the sunlight, dense forests and lush fruit orchards. Visit Volos, known as the city of the Argonauts (band of heroes who went with Jason in the ship Argo to fetch the Golden Fleece).
Central Greece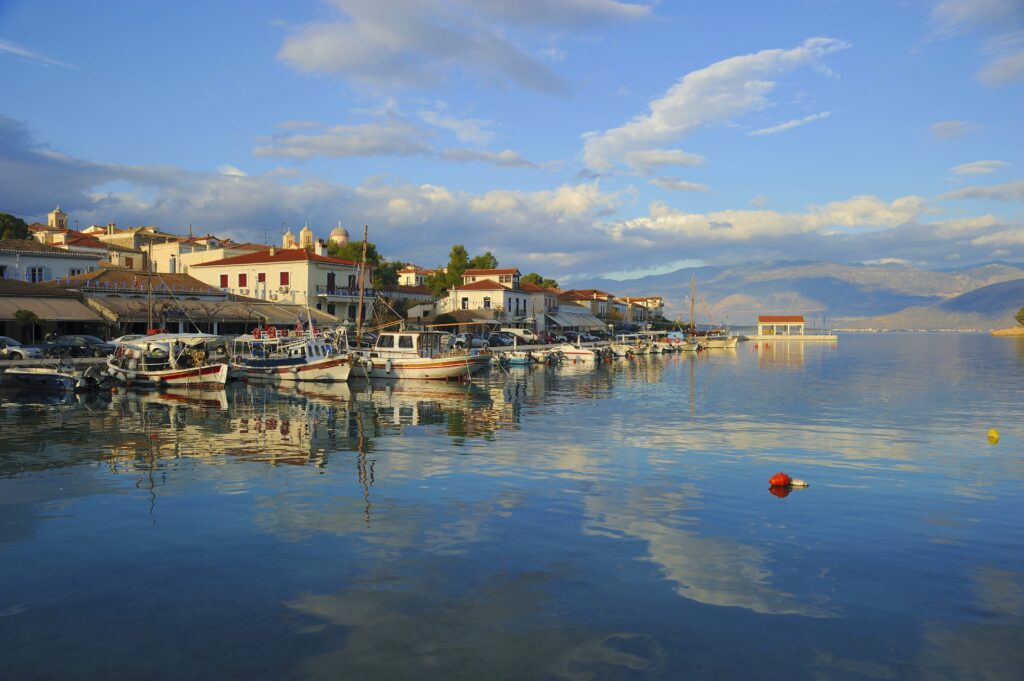 Central Greece, known as Roumeli, is part of the Greek mainland and has been inhabited since antiquity. There are forested mountain ranges, rivers, lakes, rich fauna and flora and remarkable archaeological sites. Visit the archaeological site of Delphi and the Oracle of God Apollo, picturesque seaside towns of Galaxidi and Itea, as well as beautiful Nafpaktos of great historical importance. The lagoon of Messolonghi, the largest Greek wetland, is a natural paradise that includes islets, dunes, forested banks and a rich flora and fauna that provide salt and fish to the locals. But the most precious gift of nature here is bottarga, in Greek avgotaracho, one of the few seafood products with a PDO (Protected Designation of Origin) award, a delicacy deriving from the eggs of the female grey mullet.
The land of Attica
Attica is known as one of the major ancient religious centres of Greece, and the Acropolis of Athens was the most important of all. Within a short distance from Athens you will find major archaeological sites and Byzantine monuments around Attica, offering you the option of daily trips to significant sights, such as the Temple of Poseidon in Sounio. Other archaeological sites you can visit are the Temple of Artemis in Vravrona, Amfiarion near Oropos and the Thorikos site and Theater in Lavrio.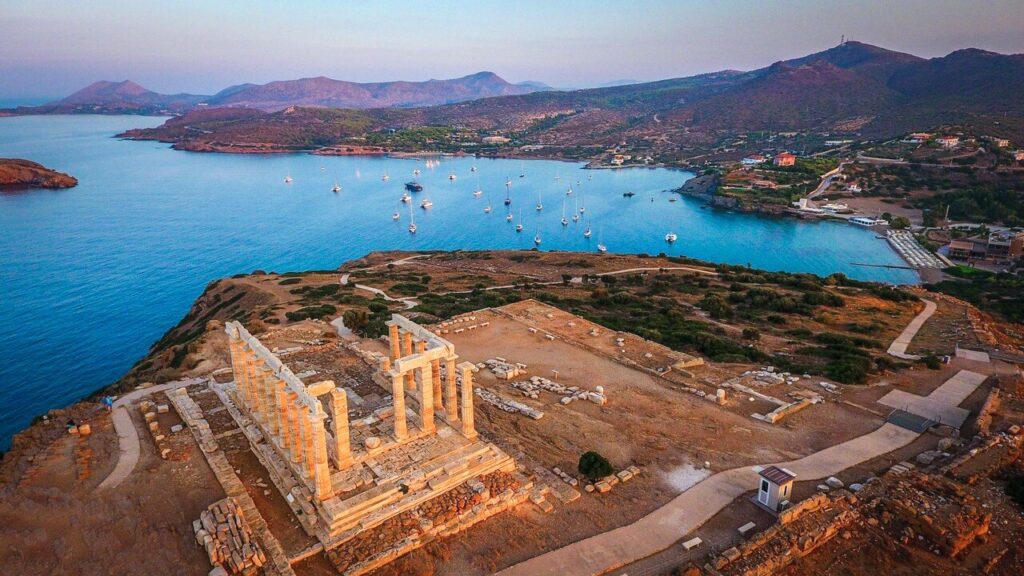 From Piraeus, the biggest port of Greece, and one of the most important in the Mediterranean, you can travel by boat to the Aegean Islands. Walk up the Kastella hill and enjoy the panoramic view of the city of Piraeus and the sea..
Idyllic Islands
Greek island hopping  is one of Europe's unmissable adventures. But with over 6000 islands where  do you start? Here's everything you need to know – including island hopping routes and itineraries. You will find many Greek island hopping packages at Eskapas, we propose to help you organize your holidays to the with ease and totally carefree. Our Greek island vacation packages depart from Athens but also from some popular islands like Mykonos, Santorini ,Rhodes and even in Turkish coast which are close to Dedecanese Islands. All our packages can be tailor-made and arranged according to your needs. Just send us your request.
Greece Escorted tours
Mainland Greece Escorted Tours
Mainland Greece with Island Hopping  Escorted Tours
Greek Island Hopping Packages
Short Stay Packages
Greece Cruise Vacations
Greece and Turkey Escorted Tour Packages