Turkey Small Group Escorted Tours : Best Turkey Itineraries
Introduction
Turkey Small Group Escorted Tours – Turkey is a big country, the size of the UK and France combined; or as big as Texas in US; it's impossible to see it all in a single trip. Lovers of the beach, mountains and Greco-Roman sites will be attracted to the beautiful southwest Mediterranean coast. With a little longer you can combine vibrant Istanbul with Cappadocia's fairy-tale landscape, while adventurers with more time to spare will be drawn to the spectacular "wild east". Turkey swoops from Mediterranean shore to vast mountain ranges and rugged, rock-pitted high plateau, and has been settled since the early days of human history, so it's no wonder planning an itinerary here can prove tricky. From ancient sites that inspired legends to the cities of grand empires, Turkey simply has too many things to see and do on just one trip.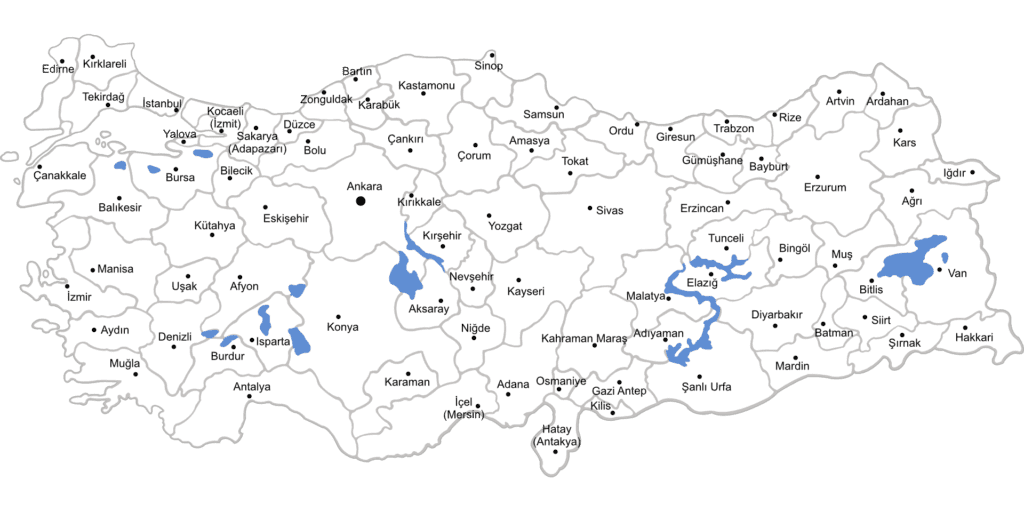 Aegean Itinerary
Highlights : Istanbul, Gallipoli, Troy, Pergamum, Ephesus, Pamukkale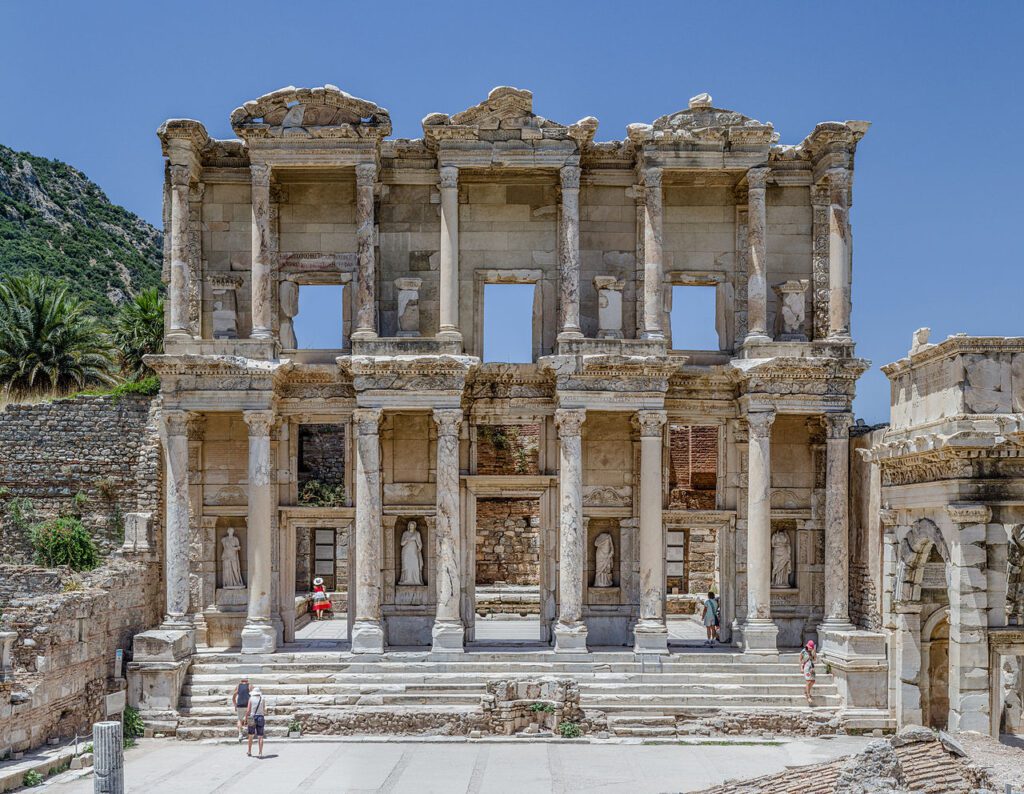 A classic 8-day itinerary, which can easily be traveled, hits Turkey's most feted archaeological sites as it scoots south down the Aegean coast.  It's the perfect first-timer trip, taking in both Istanbul's mind-boggling glut of historical monuments and the country's three most famous UNESCO World Heritage Sites.  Give yourself at least two days in Istanbul, Turkey's major metropolis. This allows you to focus on major sights, including the Hagia Sophia, Topkapı Palace, and the Grand Bazaar on Day One before taking to the water on Day Two for one of Istanbul's most iconic experiences: a cruise upon the Bosphorus Strait. From Istanbul head west, through the sunflower fields of eastern Thrace, to the Gallipoli Peninsula. The WWI battlefields here are where Atatürk (the founder of modern Turkey) first rose to prominence as the Ottoman army held back the Allied forces in one of the war's bloodiest episodes. Stay directly across the water from the peninsula in the buzzy city of Çanakkale. This is the best base for visiting both Gallipoli and the much mythologized ruins of Troy.  Afterwards, trundle down the Aegean Coast to Bergama. This easygoing small town is overlooked by the hilltop remnants of Pergamon, one of Turkey's grandest ancient city ruins and a UNESCO World Heritage Site. Pergamum's Acropolis and Asclepeion (healing temple) are just a taster for what's next, as now you're heading south to Selçuk and Ephesus – the greatest ruin of them all. Selçuk is a charming red-tile roofed village with a Roman aqueduct running straight through the center of town. Even if Ephesus wasn't right next door (which it is), you'd want to stop here for its laid-back atmosphere and handful of historic buildings scattered through the lanes. If you are visiting during January don't miss Camel Wrestling Festival.
UNESCO World Heritage Site Ephesus will take up much of your time. It is worthwhile spending an extra day here, though, to explore Selçuk's Basilica of St. John, Ayasuluk Fortress, and – out of town – the Meryemana (where local legend claims the Virgin Mary lived out her later years).  You're going to head inland after Selçuk, through the coastal plains to Pamukkale, your last UNESCO World Heritage Site and the final stop on this itinerary. Pamukkale's hill of gleaming white calcite travertine terraces, topped by the rambling ruins of the Roman spa-town of Hierapolis, is a natural wonder and archaeological site all-in-one.  Pamukkale is also the best base for day trips to the nearby Roman ruins of Laodikeia and Afrodisias. Sitting on top of Pamukkale's travertines, watching sunset cast a rosy glow over the terraces, is a suitably dramatic end to this week-long romp through Turkey's most acclaimed sights.
Best Tours that explore Aegean Region
Cappadocia Itinerary
Highlights : Istanbul, Ankara, Cappadocia 
Bang in the center of Turkey, Cappadocia's moonscape valleys, studded with the cone and pillar hoodoos known locally as "fairy chimneys," is one of Turkey's most famous landscapes. This is also one of the best places to visit in the country for outdoor activities. Fantastic day hikes and horse rides are right on the doorstep here, while Cappadocia's hot-air ballooning is world famous.  An extra bonus is that because of the Cappadocia region's small size, there's no need to move hotels. Base yourself just in one village and explore on day trips. Once in Ankara, modern Turkey's capital, make sure to visit both Atatürk's mausoleum at the Anıtkabir, and the Museum of Anatolian Civilizations, which gives you a crash course in Anatolia's history from the Neolithic to Iron Age.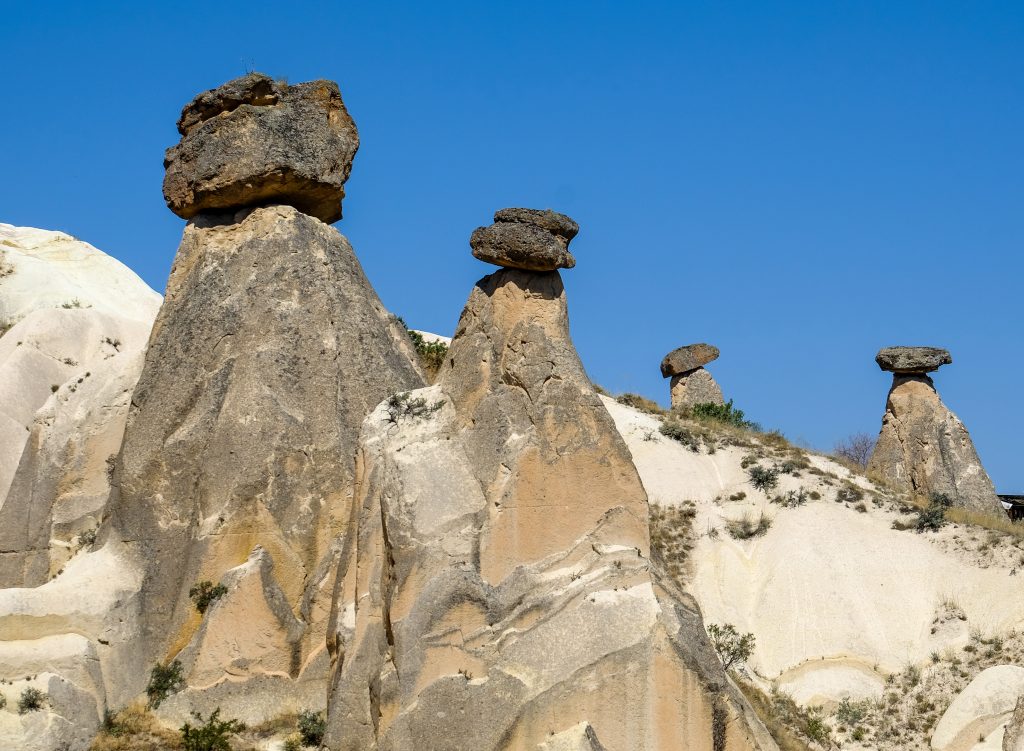 Optimum length to visit Cappadocia must be at least 4 days to visiit the most famous sights : The mid-Byzantine-era frescoes inside the cluster of cave-churches known as Göreme Open-Air Museum are what first put this area on the tourism map. Spend the rest of the day amid the surrounding lunar landscapes of the valleys. For the most scenic trail, hike from Göreme through Red and Rose Valleys to Çavuşin. If you want to do a hot-air balloon tour, you'll have to get a pre-dawn start the next day. The bonus to this early morning wake up is that you still have a full day in front of you afterwards. Try to upgrade your hotel to a Cave hotel.
Best Tours that explore Cappadocia Region
Black Sea Itinerary
Highlights : Istanbul – Trabzon – Rize – Uzungöl -Ayder
Turkey's Black Sea Coast is a world apart from the rest of the country and one of the most special and geographically rich regions of Turkey. The combination of damp northerly and westerly winds, confronting an almost uninterrupted wall of mountains south of the shore, has created a relentlessly rainy and riotously green realm. That said, while the coastline may have cooler water temperatures and cloudier skies, semi-tropical heat still sets in during July and August. The Black Sea (Karadeniz in Turkish) was – and indeed still is – an important maritime route; the ancient civilizations who ruled the waters left behind castles, churches, monasteries and mosques. Alongside these, the region's charm lies in its craggy beauty, empty beaches, vibrant seaside towns unspoilt by tourism, and its low-key vibe.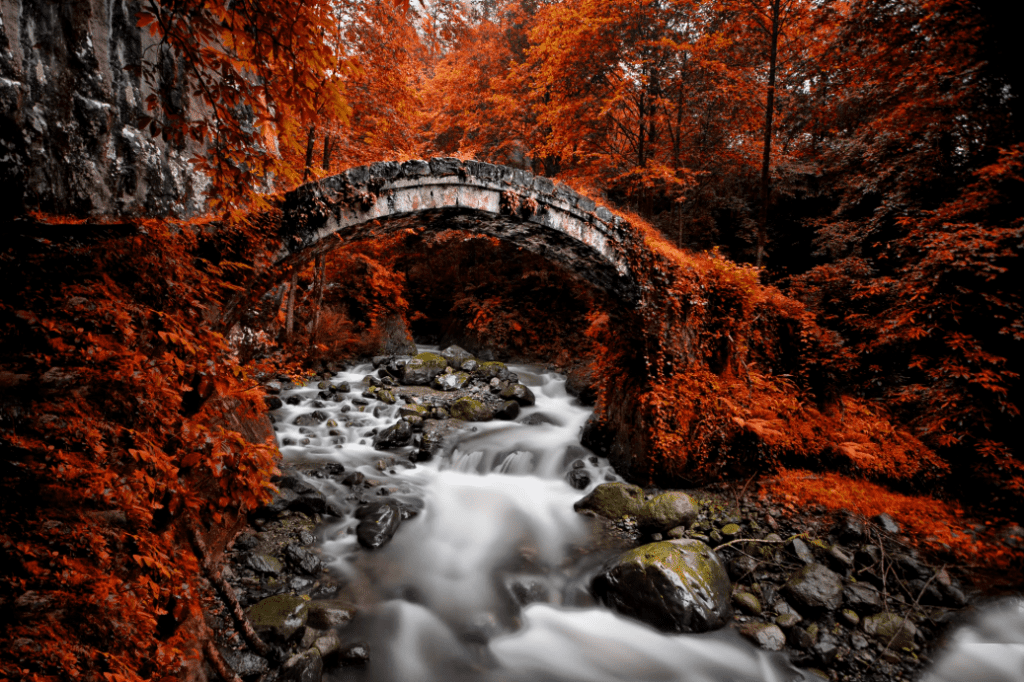 Visit best sightseeing attractions Sumela Monastery and Hagia Sophia Church in Trabzon, admire the unique beauty of  Zilkale an incredible medieval castle located in the Fırtına Valley (literally "Storm Valley"), walk around Uzungöl Plateau, raft in Çamlıhemşin(optional), drink healing waters of  Ayder plateau (1350M) ,  and explore local traditional productions such as Rize fabric (feretiko , traditional handicraft being woven from hemp fibers),  hand-made Sürmene knives and taste delicious local dishes… 
Best Tours that explore Black Sea Region
Turquoise Coast Itinerary
Highlights : Antalya, Kaş, Kalkan, Fethiye, Ölüdeniz, Kekova Island 
The quintessential Mediterranean journey, this route along what is often called the Turquoise Coast takes in Turkey's most stunning slice of shoreline, a bag full of ancient Lycian sites and plenty of things to do both on and off the beach. Plan for 8 to 10 days but factor in a few more if you want to add in some beach days.   Fethiye, with its harbor opening out onto an island-speckled bay, is the springboard to this region. While in town head out on the water for a boat day trip, visit the ruins of Kayaköy, and tandem paraglide over Ölüdeniz.  Four of the major Lycian ancient city sites – Tlos, Pınara, Xanthos and Letoon – lie along, or just off, this route.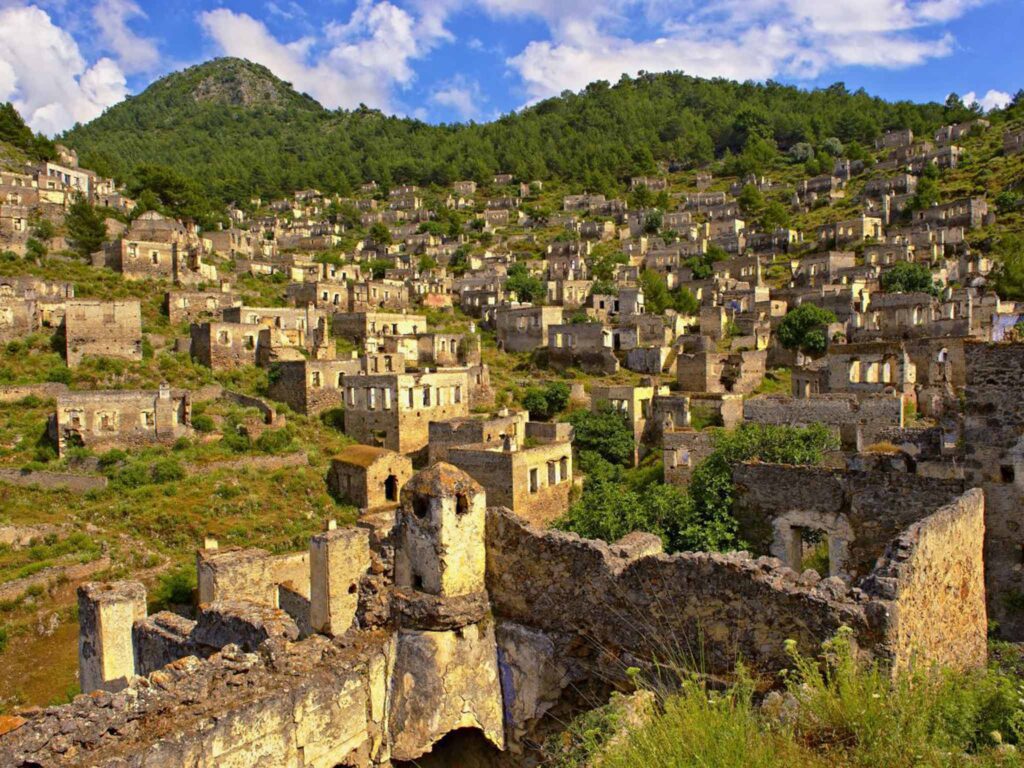 Patara Beach itself is rimmed by the ruins of Ancient Patara, once one of Lycia's major ports and birthplace of St. Nicholas (aka Santa Claus). Spend the night in the itsy village of Gelemiş which backs the beach and ruins.  Heading farther down the coast is the action-adventure town of Kaş. Stop at famous Kaputaş Beach, squeezed between high cliffs, along the way.  After Kaş, it's time to stop off at Demre to see the ruins of Ancient Myra and the Church of St. Nicholas. It was the saint's charitable exploits as Bishop of Myra in the 4th century that created the Santa Claus myth.   When you're finished with the sand, it's only a short hop to your last stop at Antalya, with its historic old town district; beaches; and plentiful day trip options to big-hitter Roman sites such as Aspendos and  Perge. 
Best Tours that explore Mediterranean Region
Mesopotamia Itinerary
Highlights:  Gaziantep, Mount Nemrut, Şanlıurfa, Göbeklitepe, Mardin, Antakya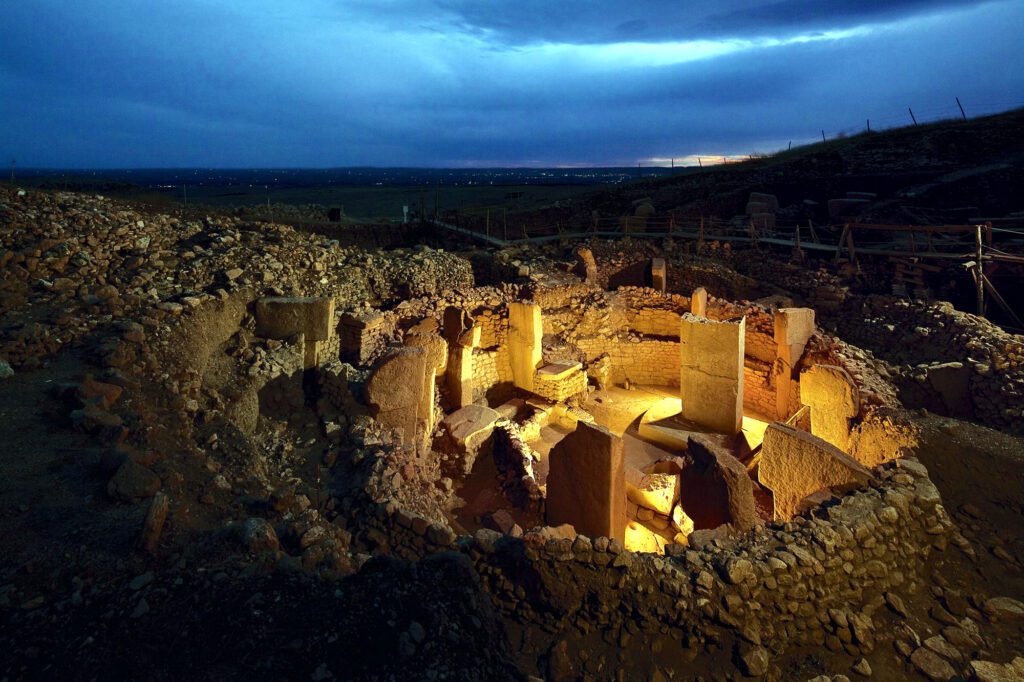 Turkey's southeast offers rugged mountain and high plateau scenery, historic cities, and some of the country's most interesting archaeological sites and world-class museums.  Plan on at least 8 to 10 days for this itinerary, though you'd need a hire car to complete it at that rate, and 10 days gives you more time to explore.  Begin in Antakya (Biblical Antioch), where the Hatay Archaeology Museum holds one of the world's most renowned mosaic collections, and you can visit the Church of St. Peter, where some of the earliest Christian converts once gathered.  Head east from here to hit Gaziantep, Turkey's baklava capital. After strolling the bazaars and eating your way through the historic patisseries in the old town district, visit the Gaziantep Zeugma Mosaic Museum for more mosaic mastery.  It's now time to zip north into the mountains to visit the eerie stone heads atop the barren summit of Mount Nemrut. After the main summit site, make sure to visit the sites scattered along the slopes on the drive back down, for their stunning views, as well as the ruins, particularly Arsameia. From Mount Nemrut, travel south to the bustling pilgrimage city of Şanlıurfa, once ancient Edessa. Most visitors come here today to visit the Neolithic temple T-pillars of Göbeklitepe, Turkey's newest UNESCO World Heritage Site.
Şanlıurfa itself, though, is worth a few days of your time. The old town bazaar district is a fascinating place to visit, while Şanlıurfa Archaeology Museum is a dazzling journey through the dawn of human culture. This is also the best base from which to day trip to the mudbrick beehive houses of Harran. Finish up in the historic hillside town of Mardin. End your journey by getting lost amid the steep, mazy streets of heritage buildings, ancient churches, and mosques and then soaking up the sunset vistas across the Mesopotamian Plains.
Best Tours that explore Northern Mesopotamia Region
Western Anatolia Itinerary
Highlights: Istanbul , Ankara, Cappadocia , Pamukkale, Ephesus , Pergamon, Bodrum, Troy, Gallipoli
This itinerary includes  western Turkey's most important historical cities. In general it starts in Istanbul and ends in Istanbul by looping through central Anatolia. Not counting time spent in Istanbul, this route takes between 7 and 10 days. You journey begins in the grandest city of them all: Istanbul, capital of both the Byzantine and Ottoman Empires.  This itinerary is  a combination of Aegean and Cappadocia Itinerary.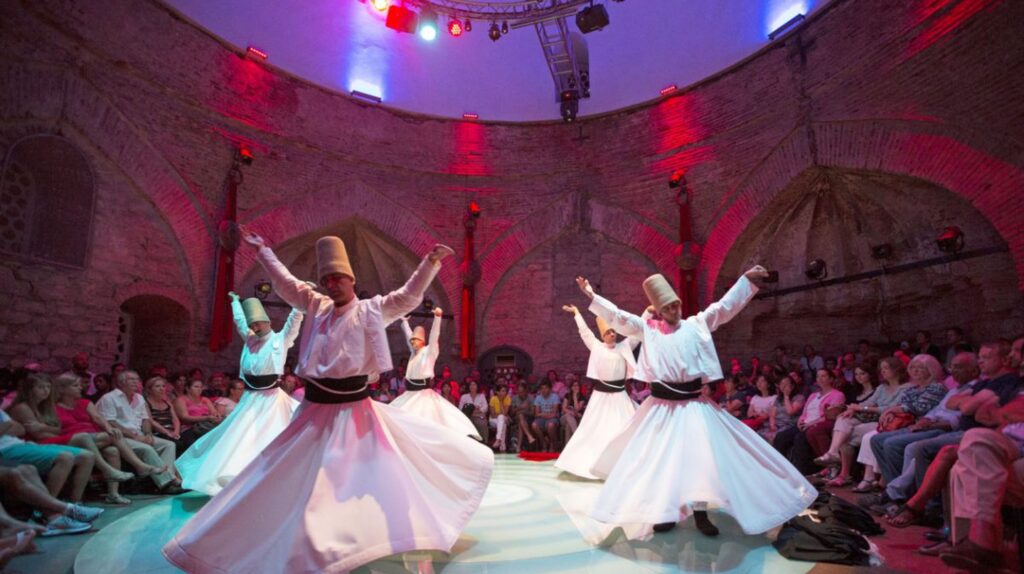 Best Tours that explore Western Anatolia Regions
Related Readings:Filming in Turkey ,  Turkish Food Traditions , Family Friendly Trips to Turkey , Turkey Vacation Packages, Manazan Caves, Best things to do in Antalya, Best Things to Do in Kusadasi, Best Things To Do In Istanbul, Best Things to Do in Marmaris, Turkey Small Group Escorted Tours, Most Romantic Hotels in Istanbul,